Wondering How to Get on 'Pawn Stars Do America'? (EXCLUSIVE)
Wondering how to get on 'Pawn Stars Do America'? Rick Harrison spoke exclusively with 'Distractify' and revealed some behind-the-scenes details about filming.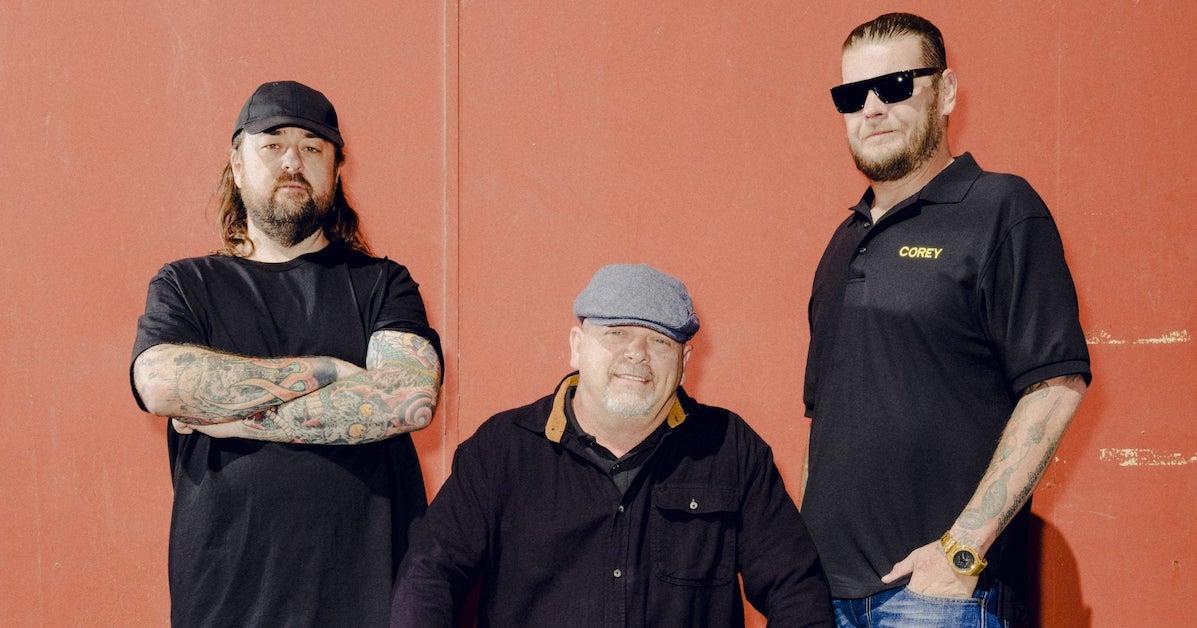 If you are wondering how to get on Pawn Stars Do America, you aren't alone. If you are familiar with Pawn Stars, which is filmed near Las Vegas, Nev., you know the series follows the Harrison family and friends as they appraise people's possessions — and make some of them very rich in the process.
Article continues below advertisement
Pawn Stars Do America opens up the possibility of the show coming to a town near you as its stars traverse the U.S. in search of rare objects. In each city they visit, Rick Harrison and his team give people the opportunity to have their treasures appraised. If they're really lucky, Rick and the guys might buy the items right then and there.
If you're looking to cash in your own treasures (and maybe be on TV), read on! Rick spoke exclusively with Distractify and gave us the inside scoop!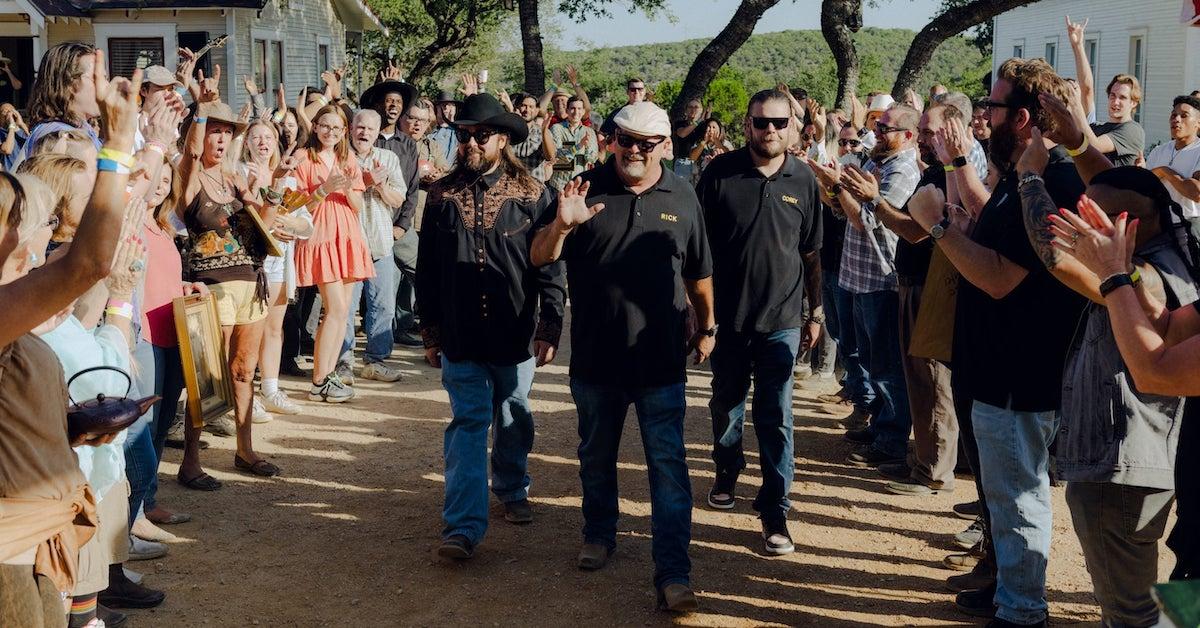 Article continues below advertisement
Here's how to get on 'Pawn Stars Do America.'
The Pawn Stars spinoff is the first time the show has left Las Vegas and used event spaces that can accommodate up to 300 people, per TV Insider. So how can you be one of those lucky folks?
Article continues below advertisement
According to Rick, getting featured on the show all comes down to what you bring to the table. After all, with hundreds of people in the room at any given time, it's a given that only the cream of the crop will actually make it onto the show. "I have staff there helping people," Rick exclusively told Distractify. "So if someone showed up with something really cool, they'll run over, like, 'Hey, you should really film with this.' And I go check it out."
Rick says he and his team bought "hundreds of things in every location," and had long, grueling days of filming. "It's 12 hours every day," he said. "And we were literally, I mean, some days we were filming 16 hours." Naturally, not every sale made it into the show.
If you're more interested in having something appraised by the Pawn Stars Do America team, you'll want to keep an eye out for their filming locations (assuming the series is re-upped for another season).
Article continues below advertisement
Where does 'Pawn Stars Do America' film?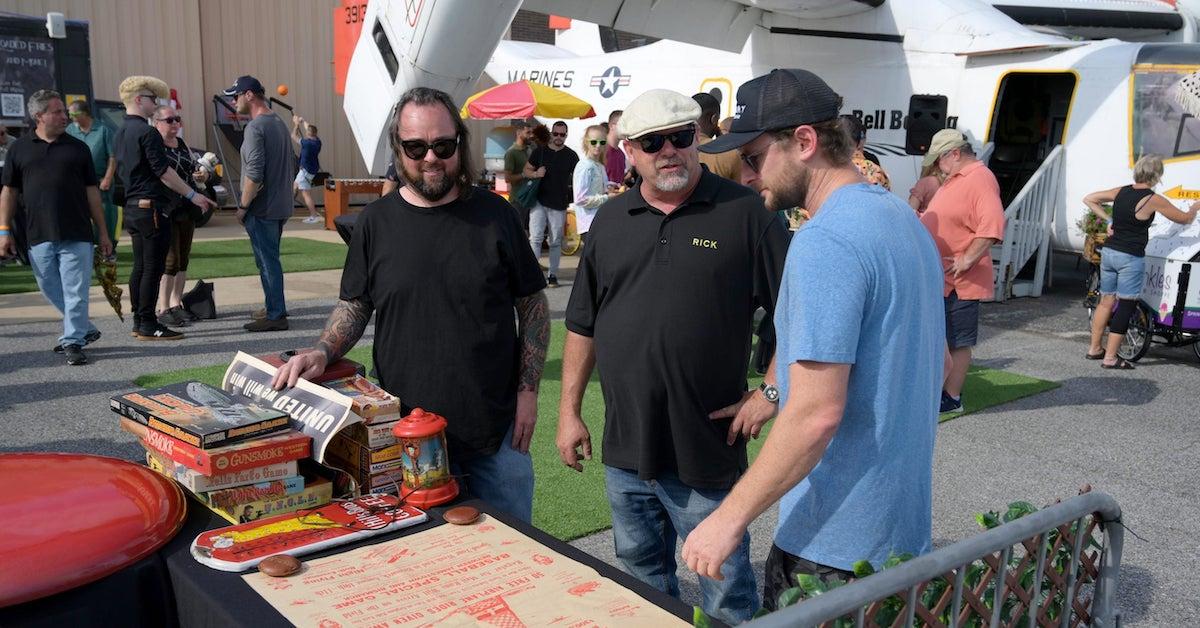 Rick, Corey, Chumlee, and the entire team behind Pawn Stars Do America hit eight U.S. cities — one per episode — during the first season of the History Channel show.
A press release gave fans insight into the exact itinerary, disclosing that the show filmed in the following cities for Season 1:
Austin, Tex.
Denver, Colo.
Savannah, Ga.
San Francisco, Calif.
Seattle, Wash.
Valley Forge, Penn.
Washington, D.C.
Winston-Salem, N.C.
Article continues below advertisement
The spinoff's premise provided its stars an opportunity they'd been dreaming of. "We were excited because we wanted to travel around and look for stuff for a long time," Chumlee told the Idaho Press in an interview leading up to the show's premiere. "And to get a chance to base a whole series around it was exciting, to go out and see what other treasures the rest of the country possessed for us."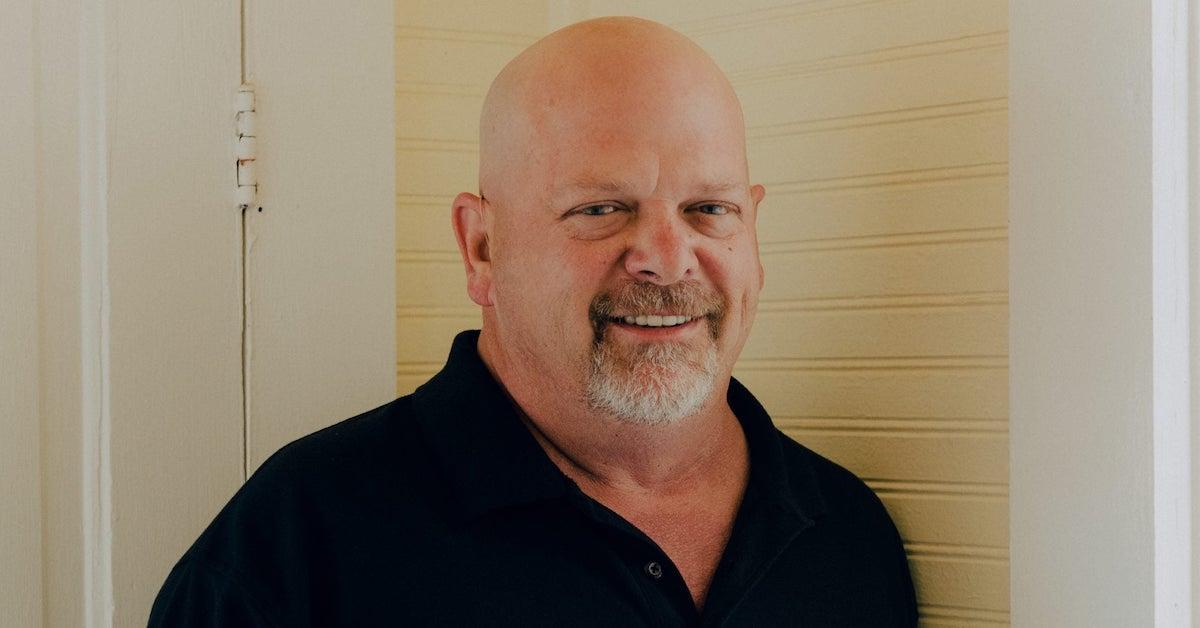 As for the last locale on the list, it was actually the first choice for Rick, who explained to the Winston-Salem Journal that his dad, Richard, grew up in the Tar Heel State. "I just wanted a little homage to the Old Man, so I figured that's some place we had to go. We had to go to North Carolina."
Article continues below advertisement
Meanwhile, each city had something unexpected in store for the hosts. "The more miles we travel, the more rare gems we find," Chumlee says in a trailer for the show. Fans can also see that in some cities, the guys are appraising big-ticket items in outdoor settings, meaning deal seekers also had their chance to show off their larger-than-life treasures.
In the end, if you can't get your rare find featured on the show, hey, at least you can fan out as Rick, Corey, and Chumlee make some folks some money!
Watch Pawn Stars Do America Wednesdays at 8 p.m. on the History Channel.
Reporting by Gabrielle Bernardini.