The Ability Patch Is a Literal Game Changer in 'Scarlet' and 'Violet' — Here's How to Get It
In any Pokémon game, there are all kinds of ways for you to strengthen your Pokémon that go beyond simply leveling them up. In Pokémon Scarlet and Violet, Held Items, TMs, and even sandwiches can have an enormous impact on your adventure in the Paldea region. Any decent Pokémon trainer will want to make sure they're well-equipped to tackle whatever comes their way. That will include taking careful stock of your Pokémon's individual Abilities.
Article continues below advertisement
It's important to know what to look for in a Pokémon's given Abilities. These can include attacks, buffs, healing, and moves that inflict status ailments on opponents. A given Pokémon can learn and forget all sorts of abilities as you level them up, so you'll want to make sure that your favorites are decked out with the moves you're looking for.
To that end, the Ability Patch is a great way to expand your options for Pokémon moves. Want to know how to get it? Here's what you should know.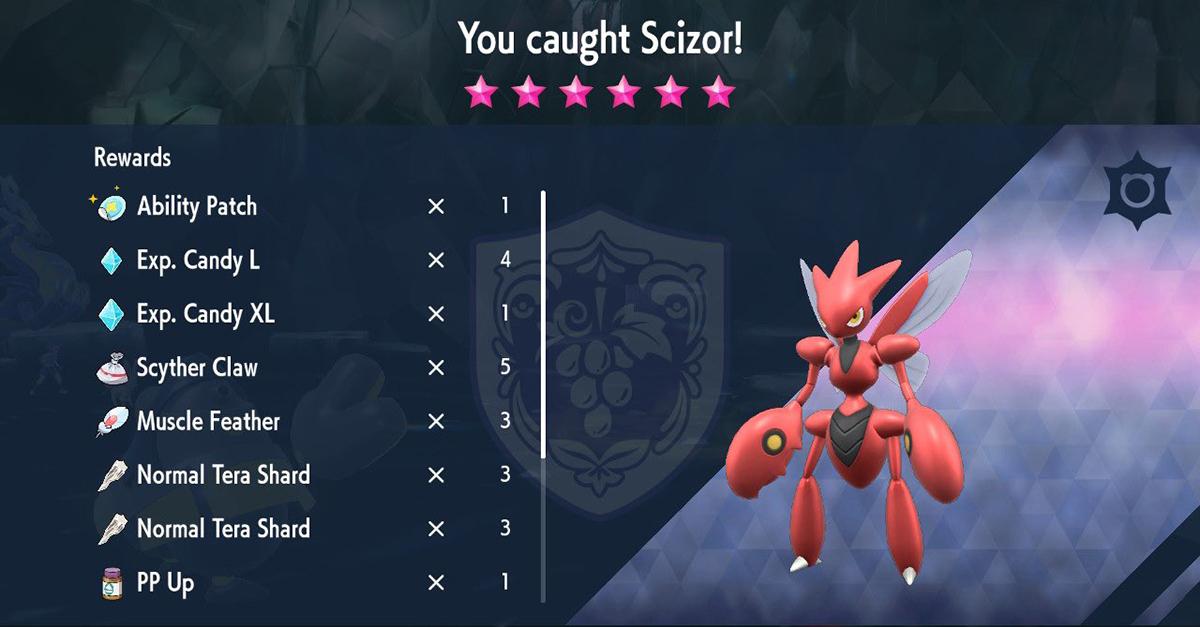 Article continues below advertisement
Here's how to get the Ability Patch in 'Pokémon Scarlet' and 'Pokémon Violet'.
The Ability Patch is a relatively new item to the Pokémon series that was first introduced in Gen 8 with Sword and Shield. It also made an appearance in 2021's Brilliant Diamond and Shining Pearl.
Originally, the Ability Patch changed a Pokémon's standard Ability to its Hidden Ability. Any species Pokémon that inherently has a Hidden Ability will be able to replace one of its regular Abilities with that move. If a Pokémon with a Hidden Ability from the Patch evolves, that move will change too.
In Scarlet and Violet, the Ability Patch's effects were expanded, granting players the alternative option to remove Hidden Abilities and replace them with a Pokémon's standard Abilities if they so wish. They can be incredibly useful when trying to train or even breed Pokémon to have particular moves. But if you want to get your hands on some, then you're in for quite the fight.
Ability Patches are only available in 6-star Tera Raids, which you can only fight after beating the main story.
Article continues below advertisement
Once you do that, you'll also need to conquer 10 Tera Raid battles at four stars or higher. Only then will you be able to take on 6-star Raids for the chance to get Ability patches.
But even then, the challenge is only getting started. 6-star Tera Raids are the toughest in the entire game. Even if you can complete one, players have reported that the drop rate for Ability Patches is as low as one percent. That means you'll have take on several difficult Tera Battles to obtain more Patches.
Even for the most experienced Pokémon players around, farming for Ability Patches certainly doesn't seem easy in Scarlet and Violet. The methods for obtaining them are a far fry from previous games, where they could at least be purchased from secret vendors using special currency. If you're on the hunt for Ability Patches, then you'd better bring your A-Game.
Pokémon Scarlet and Violet are now available for Nintendo Switch.