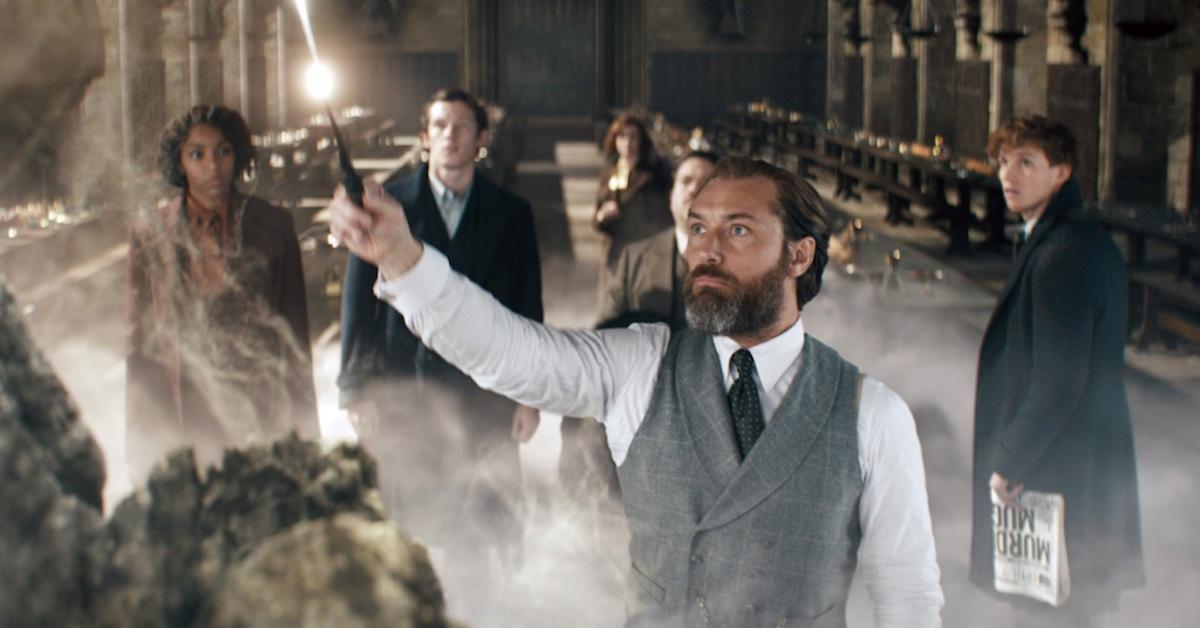 'The Secrets of Dumbledore' Lost the Duel for Our Hearts — Here's Why
Spoiler alert: This article contains spoilers for Fantastic Beasts: The Secrets of Dumbledore.
Many Harry Potter fans are torn about the Fantastic Beasts movies. Are we allowed to enjoy them after J.K. Rowling's controversial comments? Are they worth enjoying anyway? Either way, it's almost impossible not to be curious about the series, and Fantastic Beasts: The Secrets of Dumbledore was set to have the most ties to the original canon.
Article continues below advertisement
The third film in the Wizarding World franchise dives into Dumbledore and Grindelwald's relationship, as well as Credence and Aberforth's connection. And it also answers one major question about Dumbledore and Grindelwald: how they're able to duel despite their blood pact. However, the movie falls flat due to its convoluted plot, strange character choices, and most of all, non-canon duels.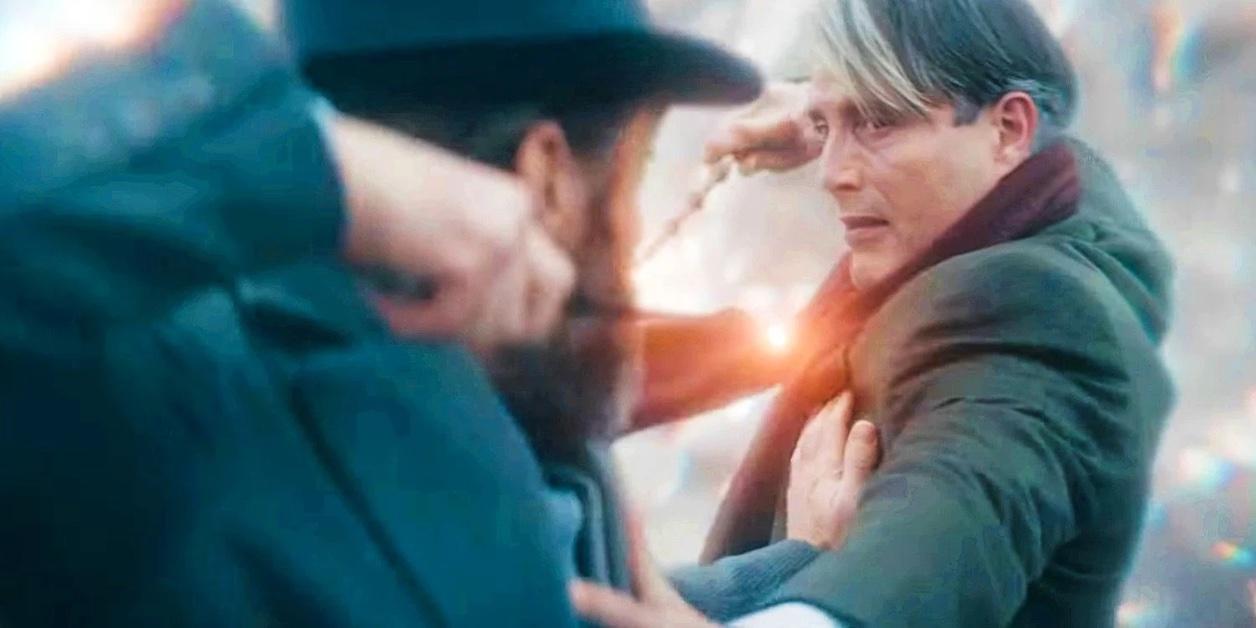 Article continues below advertisement
The duels in 'The Secrets of Dumbledore' take the movie completely out of 'Harry Potter' canon.
Here's the thing: Duels have been an established form of magical action since Harry Potter and the Chamber of Secrets, when Severus Snape pits Harry against Draco Malfoy in a dueling course. We learn the etiquette of a proper due, which Voldemort later taunts Harry with, using the Imperius Curse. Of course, duels aren't always polite, but they always exist in reality. But for some reason, in The Secrets of Dumbledore, the major duels take place in a different realm. Where do they go and why?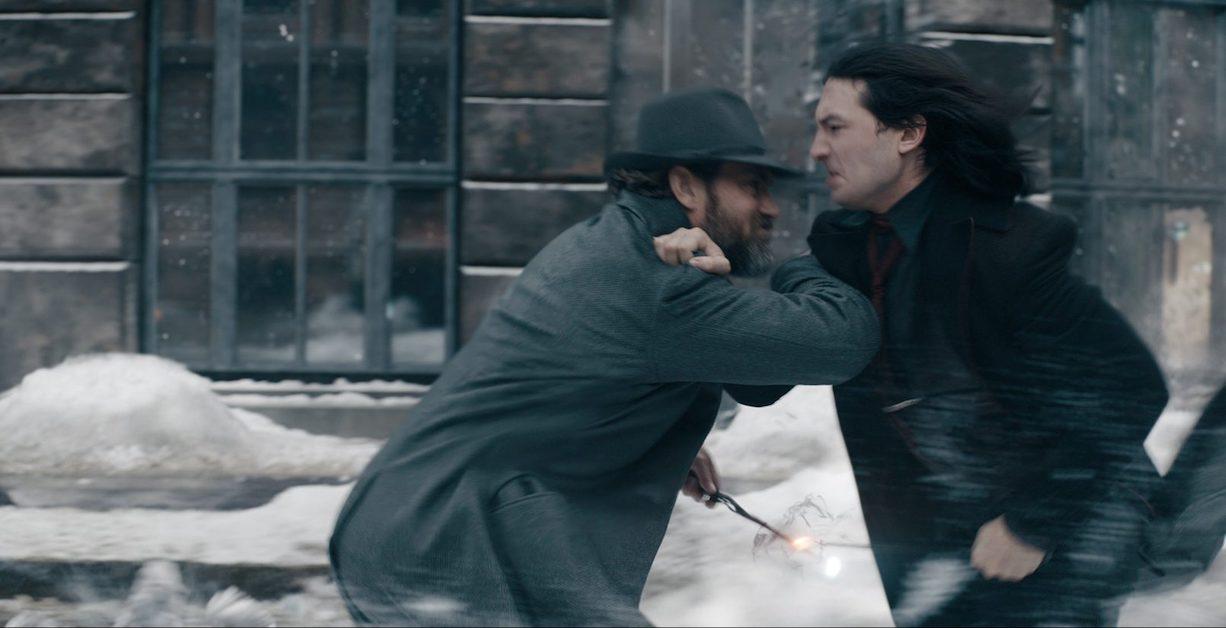 Article continues below advertisement
For longtime fans of the series, this is beyond frustrating. The Wizarding World has rules that even Dumbledore can't transcend. So why, when he duels Credence, are they somehow transported out of the muggle street they began dueling on?
Also, let's be honest: Dumbledore would never be so careless as to duel in plain sight of muggles. This is not only completely out of canon but also utterly out of line with the character established throughout the Harry Potter books and films. It's not a superhero movie, but now, we're all of a sudden worried about muggle casualties.
And just as we begin to worry, the duel leaves the street and enters some sort of equivalent to the mirror realm (an abstract plane outside of reality referenced in Marvel movies). But this anti-reality choice is without rhyme or reason. Also, might we add, how did Credence become a strong enough wizard to fully duel the great Albus Dumbledore?
The film itself addresses the timeline by mentioning that it's been only six months since the events of the first Fantastic Beasts film… and Credence has never been a practicing wizard. Now, all of a sudden, he can duel Dumbledore? No way.
Article continues below advertisement
The final duel of 'The Secrets of Dumbledore' is just as disappointing.
Fantastic Beasts: The Secrets of Dumbledore all culminates in the final duel, during which Dumbledore and his team of misfits aim to bring down Grindelwald and prove that Santos should be the true leader of the magical world. Of course, Santos isn't at all involved, and honestly, we know nothing about her except for the fact that she's not Grindelwald.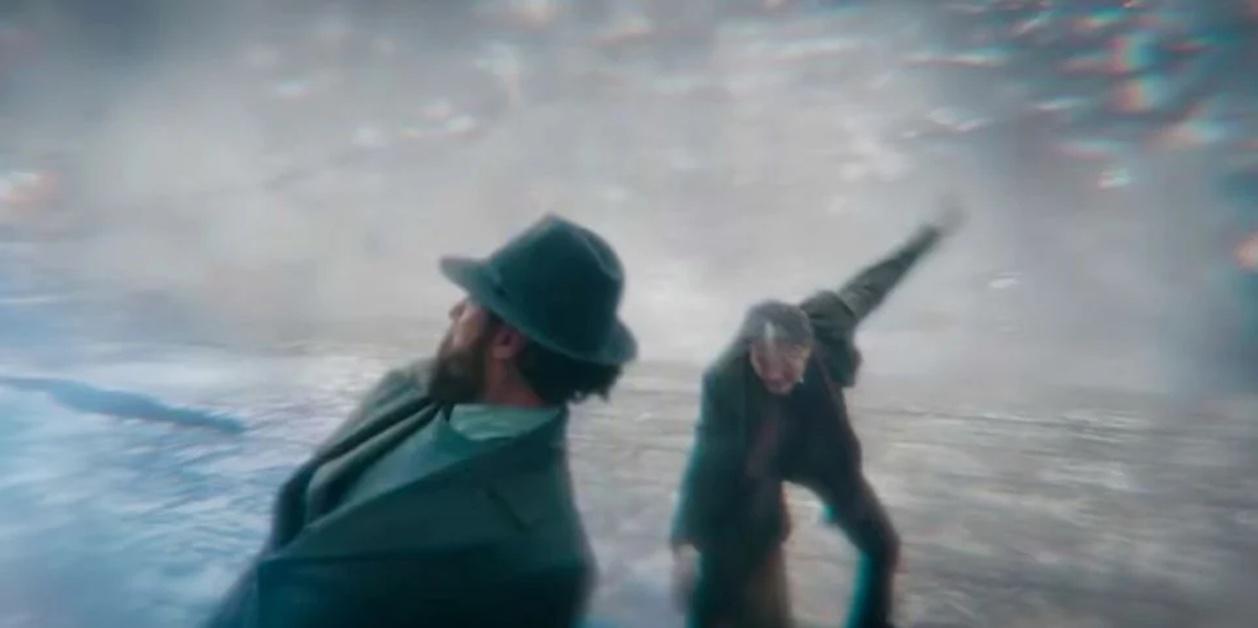 Article continues below advertisement
But as the duel ensues, the characters are once again not in the "real" world. The duel takes them to some imaginary plane that, as far as we know in wizarding canon, does not exist. Duels take place in the reality of the wizarding world in a concrete place, so why does Fantastic Beasts keep trying to make them abstract? Perhaps it makes it easier to add special effects, which are admittedly cool.
Think of the iconic duel from Harry Potter and the Order of the Phoenix, which takes place in the Ministry of Magic. It's arguable the best duel in the series, and it uses the setting to make it even more visually magnificent.
Not to mention, it makes sense that a Dumbledore vs. Voldemort duel would be extravagant. But still, even they don't travel to some non-existent realm. The only duel that even comes close to abstraction is Voldemort and Harry's at the end of Harry Potter and the Deathly Hallows Part 2, which fans have loudly criticized.
Article continues below advertisement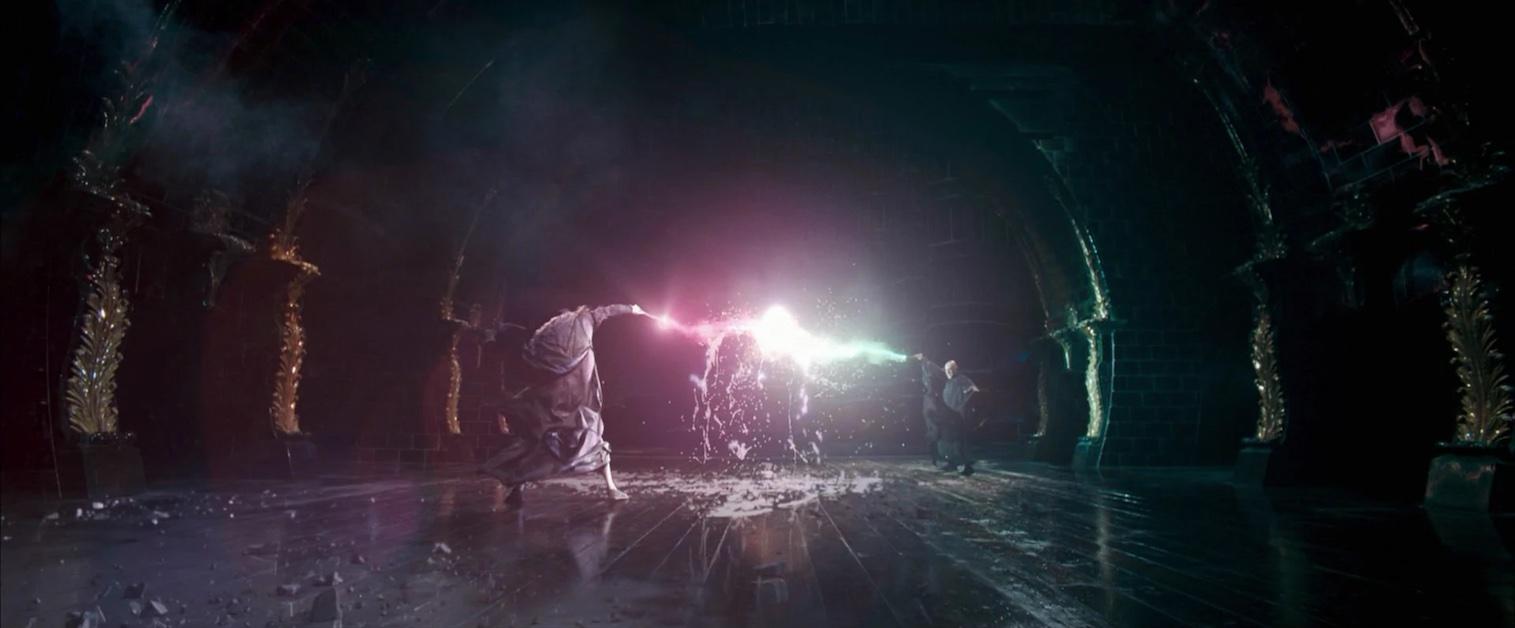 And while we know that experienced wizards and witches often duel non-verbally, there's also barely any mention of the spells we know and love, such as "Expelliarmus!" and "Stupefy!" The spells uttered have the power to connect us to the original franchise, and adding them in would be an easy way to make us reminisce about the series we fell in love with.
Removing these spells feels like a ploy to change the tone from magic and wonder to some sort of modern action-adventure superhero tale filled with unlikely combat. Fantastic Beasts is supposed to be a deeper dive into a world that felt like a home away from home, but instead, The Secrets of Dumbledore couldn't be further from it.
Fantastic Beasts: The Secrets of Dumbledore is available to view in theaters across the United States.