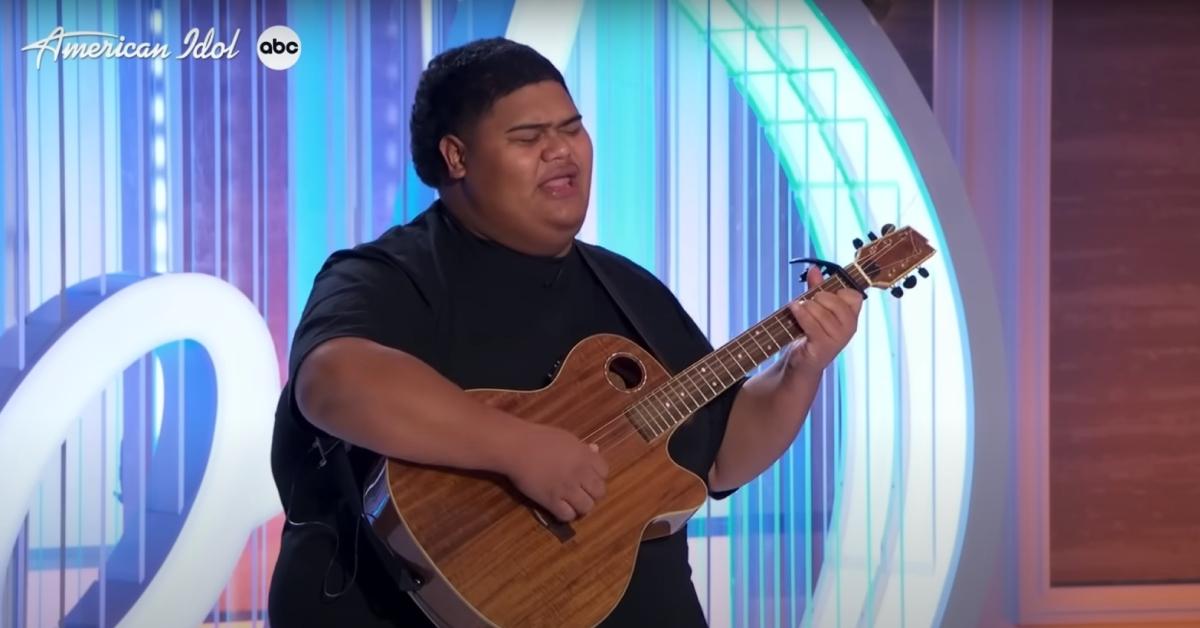 High School Student Iam Tongi Had 'American Idol' Judges in Tears During Season Premiere
Among the tens of thousands of people who audition for American Idol each season, a few always stand out. Sometimes these folks are recognized for their beyond-cringy, antic-filled performances (I'm looking at you, William Hung). And other times these folks exhibit cherubic vocals and/or have a heartwrenching story that leaves the judges and viewers at home in stitches.
Article continues below advertisement
During the Season 21 premiere, we met Iam Tongi, who definitely falls into the latter category. The 18-year-old high school student blew judges Lionel Richie, Katy Perry, and Luke Bryan away with his emotional, tearjerking performance. But it was more than his top-tier sound that made his audition a knockout. Keep scrolling for the full story behind Iam's performance.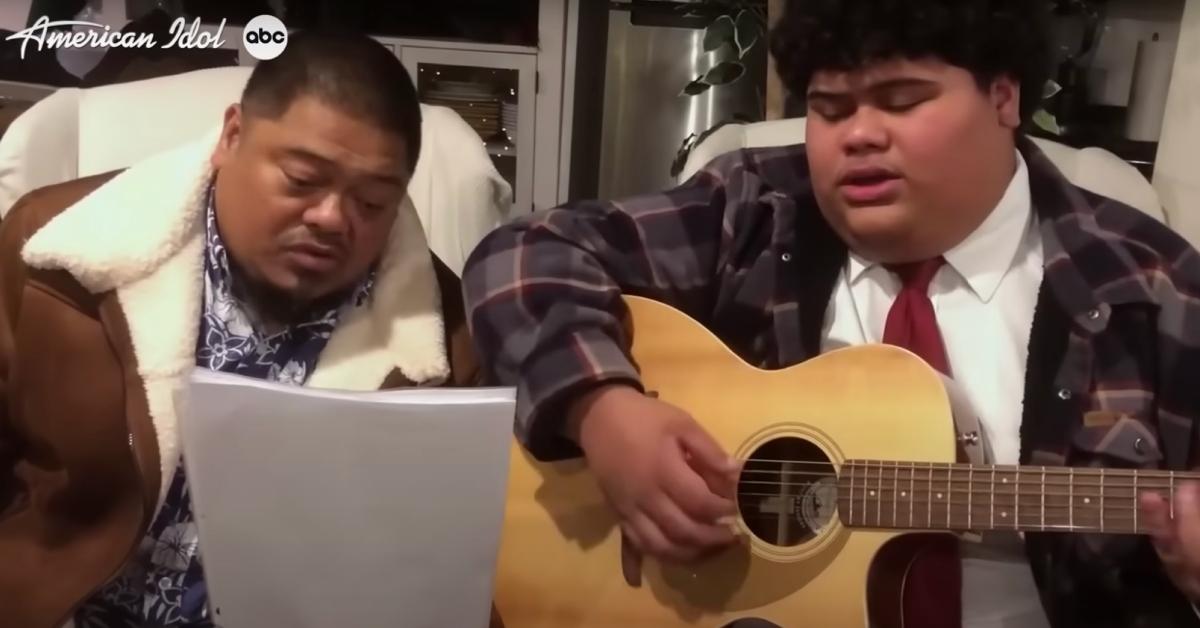 Article continues below advertisement
Iam Tongi dedicates 'Monsters' by James Blunt to his late dad.
With a guitar by his side, Iam enters the audition room and makes small talk with Lionel, Katy, and Luke. He explains that he grew up in Hawaii, but his mom's family relocated to Seattle three years ago. When asked about his dad, Rodney, Iam shares the sad news that his father — who taught him everything he knows about music — passed away a few months ago.
For his audition song, Iam chose to sing "Monsters" by James Blunt, which the English singer-songwriter released in 2019 as a tribute to his father, Charles, who has Stage 4 kidney disease.
Article continues below advertisement
To say Iam nailed "Monsters" would be an understatement. There was not a dry eye in the room. "I was not worried about whether you were going to make it through it the song, but whether we were going to make it through," teased Lionel after wiping tears away.
The star-studded trio had nothing but praise for Iam. "Your voice is just so magnificent," said Katy. "You just did everything perfectly and I love you and I just want to see you have fun in this whole thing man," added Luke.
Article continues below advertisement
Clutching his well-deserved golden ticket to Hollywood, Iam gleefully exited the audition room, explaining in a voiceover that his dad always wanted him to audition for Idol. "Love you dad," he said into the cameras.
Iam Tongi is already garnering a following on Instagram and TikTok.
During the next few weeks, we'll just have to stay tuned to see how far Iam makes it on Idol. In the meantime, you can follow him on Instagram (@wtongi) and TikTok (@wtongi), where he boasts over 100,000 followers combined. On these platforms, he shares covers of songs he's performed (and even originals!) accompanied by his guitar. By the look of the comment sections on his posts, Iam, unsurprisingly, is already amassing a cult-like following of his own.
You can catch new episodes of American Idol Season 21 on Sundays at 8 p.m. ET on ABC.