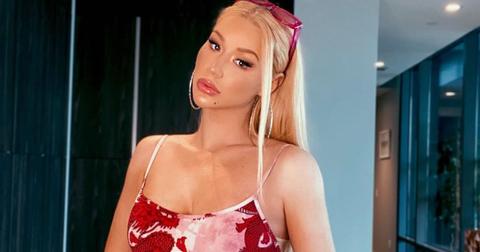 Iggy Azalea's Baby Daddy Is Longtime Boyfriend Playboi Carti
By Reese Watson

Jun. 10 2020, Updated 5:05 p.m. ET
Australian rapper Iggy Azalea rose to fame in the United States in 2014 with the debut of her hit album The New Classic.
She became the first non-US born hip-hop artist to reach the top of the Billboard R&B/Hip-Hop chart and, since then, Iggy has been rumored to have acquired a number of famous ex-boyfriends — from basketball players to fellow rappers.
Article continues below advertisement
While many of these "boyfriends" turned out to be just rumors, Iggy's dating history is pretty complicated. Just ask Iggy herself.
"Sometimes it scares me like, 'Oh my gosh, how am I going to meet anyone?' Like, I thought I had it all figured out," she told medium Tyler Henry in 2018. "Am I going to be like 35 before I know it and I won't have met anyone? It's hard."
However, it seems like the Aussie has finally found her man in fellow rapper Playboi Carti. Keep reading to find out more about the couple's relationship, including Iggy's exes.
Iggy Azalea's first public boyfriend was rapper A$AP Rocky.
Iggy entered a relationship with A$AP Rocky back in 2011 after they were introduced by producer Chase N. Cashe. Iggy and A$AP's careers were just getting serious and both had just released their debut mixtapes — Iggy's Ignorant Art and A$AP's Live. Love. A$AP.
Article continues below advertisement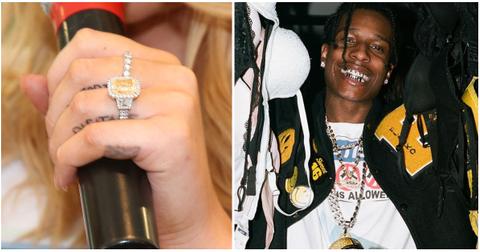 The two reportedly received tattoos to honor the relationship, with Iggy's visibly etched across her finger. The pair eventually split in 2012 and Iggy later had hers partially covered up, claiming in an interview with Complex that she didn't have it completely removed because she is not ashamed of the relationship.
Article continues below advertisement
Iggy Azalea ended her engagement to Nick Young in 2016.
Lakers basketball star Nick Young and Iggy were together for about three years — 2013 to 2016 — before video security footage from their home showed evidence of Nick cheating on her.
The break-up took a couple of months, initially being handled as an internet controversy and nothing more.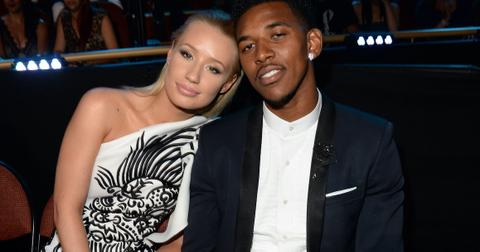 Article continues below advertisement
Rumors then soared that Nick had gotten his ex-girlfriend pregnant while in his relationship with Iggy. This turned out to be true.
By this point, the rumor was made public and Iggy had already moved out of the house and announced their breakup.
She had a rebound fling with French Montana.
Iggy started dating rapper French Montana in 2016 in a whirl of a rebound. Rumors of the couple dating started after they were seen leaving a Vegas nightclub together just a month after Iggy and Nick broke up.
A month later, Iggy and French went on vacation to Mexico and were caught in a yacht-side kiss.
Article continues below advertisement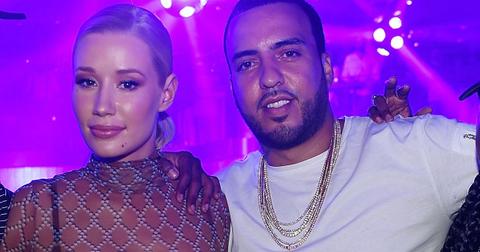 The fling didn't last long, however. They announced their split in 2017. Reasons include moving too fast and French's recent breakup with Khloé Kardashian, whom he supposedly cheated on.
The more scandalous theory is that French cheated on Iggy, too.
Article continues below advertisement
Iggy and Ljay Currie were spotted on a love boat.
Soon after Iggy called it off with French, she was spotted with producer Ljay Currie. Whatever was shared between the two was never confirmed to be anything more than a moment of PDA at a boat party.
Quavo may or may not have happened.
This one is all rumor, but worth a mention. Quavo appeared on Iggy's single "Savior," an effort to keep her career from seemingly disappearing off the map.
While their collaboration in 2017 sparked "hookup" assumptions, the only thing that was confirmed was Iggy's appreciation for Quavo's unfaltering, professional support of her.
Article continues below advertisement
Iggy and DeAndrew Hopkins were briefly linked in 2018.
Pro-football wide receiver DeAndre Hopkins started a flirtation with Iggy over Instagram back in 2018. In a somewhat embarrassing moment, Iggy claimed their relationship status "official," but DeAndre did not.
In a Tweet, DeAndre wrote, "...ya boi is SINGLE!!" Ouch. Iggy then responded with a similar tweet, "I'm single. :)"
Article continues below advertisement
Iggy Azalea is currently dating rapper Playboi Carti.
Rapper and "Magnolia" star Playboi Carti has been dating Iggy since 2018. He is Iggy's junior by six years.
Iggy moved into Playboi's Atlanta home where they were robbed in 2019. Of the items taken was an engagement ring valued at $35,000. This, of course, brought up speculation of the two's engagement.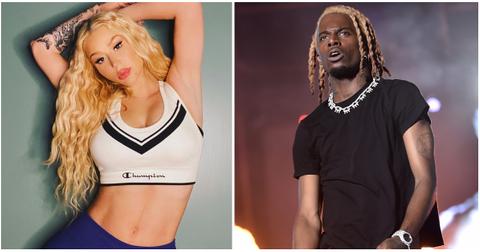 Article continues below advertisement
Iggy then shockingly announced the couple had split on social media, but quickly took back her "single" Instagram post.
"It's not my character to put out whatever business I go through in my private life on the internet for the world to comment on," Iggy wrote at the time. "I felt very upset and I made an impulse choice I immediately regretted, but it was too late to undo. The truth is I love [Playboi Carti] very much—more than you could ever know."
The couple was later spotted at the Falls Festival in Australia in 2020. While the rapper has kept mainly mum on her relationship, she shocked social media when she announced the birth of her son.
"I have a son," she wrote on her Instagram Story. "I kept waiting for the right time to say something, but it feels like the more time passes, the more I realize I'm always going to feel anxious to share news that giant with the world."
She continued, "I want to keep his life private but wanted to make it clear he is not a secret & I love him beyond words."
The songstress did not reveal when her son was born or his name. Congrats Iggy and Playboi Carti!