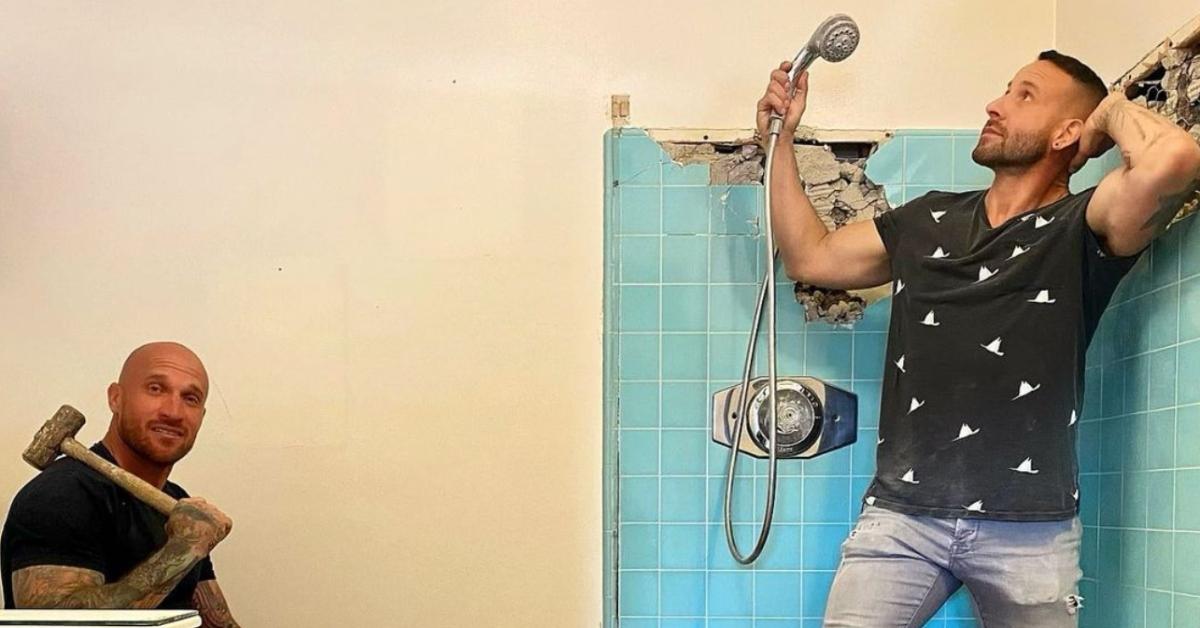 Is HGTV's 'Inside Out' in or out for a Third Season? Here's What We Know
Mike Pyle is a landscape designer. His co-host, Carmine Sabatella, is an interior designer. Together, they're the talented duo behind HGTV's Inside Out, a show that asks the question: Is the grass greener on the inside?
Currently in its second season, the popular show is winning over fans with stunning landscape work that lends itself to fabulous home design. It's a battle where everyone wins. Naturally folks are curious about a third season. Is Inside Out canceled? Here's what we know.
Article continues below advertisement
Is HGTV's 'Inside Out' canceled?
As of the time of this writing, Inside Out has not been canceled. Currently the show is airing episodes for Season 2, with the finale airing somewhere around September 26. Season 1 ended in June 2021 after an eight-episode run. Sadly, we had to wait a full three months before the second season was even announced.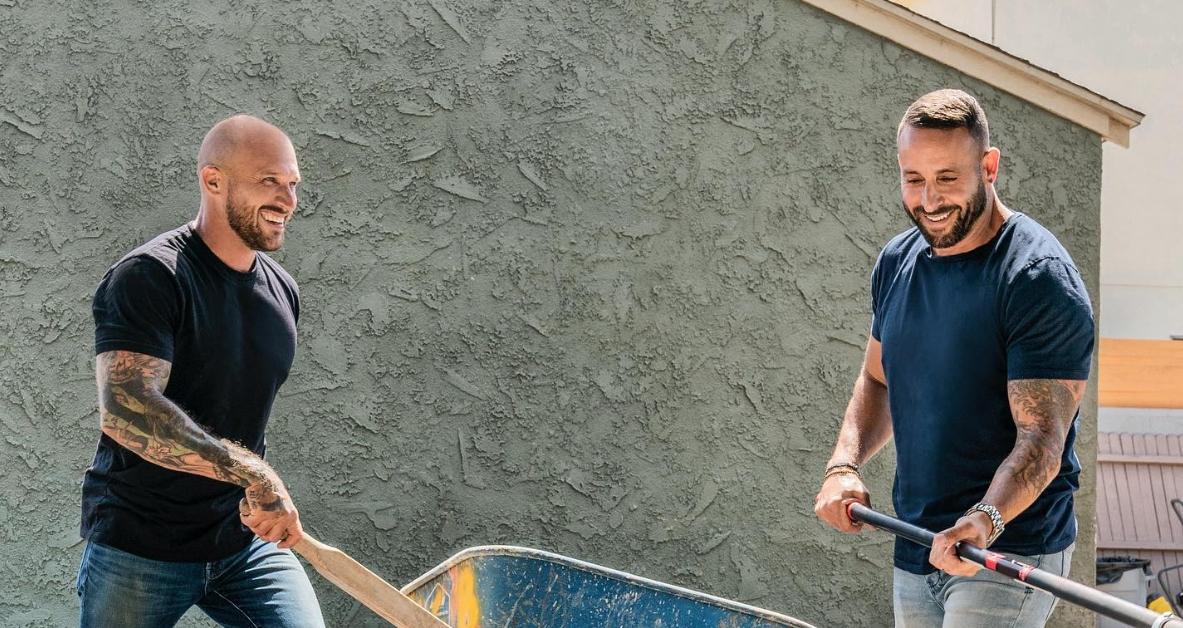 Article continues below advertisement
On September 14, 2021, Mike announced on Instagram that Season 2 was a go. "We had over 16 million viewers for Season 1!! So thankful to be a part of the HGTV and Discovery family!!" he wrote in the caption.
The comments were wonderfully positive and genuinely excited about getting more time with this talented pair. "Who wouldn't watch," wrote one user. Another said, "Congrats!!! My hubby and I watched every episode of Season 1! So, so good."
We predict a Season 3 is definitely on the horizon.
Who are Carmine Sabatella and Mike Pyle?
According to HGTV, Carmine and Mike met when "Carmine was looking for a landscaper for a big project he was working on in Pasadena," said Mike. A mutual friend introduced them, but Mike was never hired. However, that didn't stop Mike from thinking of Carmine when an HGTV producer reached out to Mike about a show that featured interiors and exteriors. "I was so impressed by his expertise and work ethic, I knew we'd make a great team," revealed Mike.
Article continues below advertisement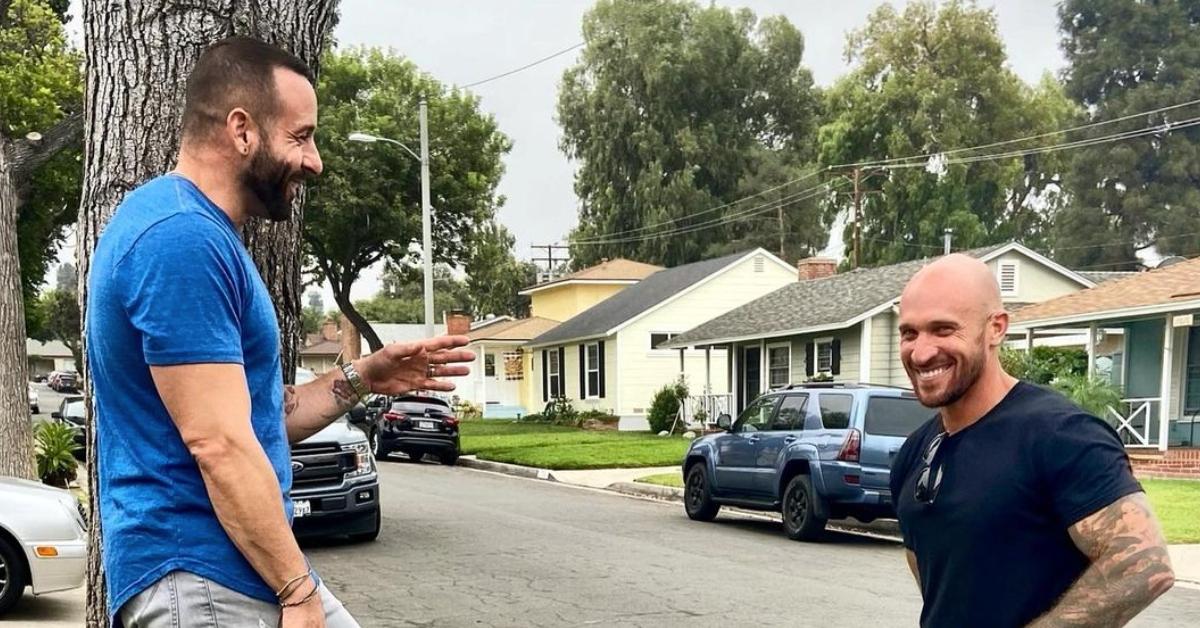 Outside of design and decor, Mike and Carmine are both committed to their families. Carmine and his husband, Ryan, have been married for four years and share a 17-year-old daughter. They've also made room in their lives for "three dogs (Winston, Archie, and Joleen), a grumpy bunny named Franklin, and lots of koi fish."
Article continues below advertisement
Mike and his wife, Lizzy, just reached their one-year anniversary in 2022. The newlyweds have two daughters, Stevie (2) and Elle (3 months). Their house is also home to a pet in the form of their French bulldog Steeler, named after Mike's favorite team, the Pittsburgh Steelers. Both Carmine and Mike are fairly active but prefer to stick around the house.
Article continues below advertisement
Of course, this doesn't mean they haven't become fast friends. Part of the charm of the show is how much Mike and Carmine clearly enjoy each other as human beings. Get ready for a love fest!
"Carmine is such a genuine, caring person — he is truly one of the greatest people in my life," Mike told HGTV. "Throughout all of our time together, there has never been a moment where I don't want to be around him, and those close to me know I can get easily perturbed by people."
Grab a tissue because Carmine feels similarly about Mike. He is "truly the sweetest, kindest person. Mike has zero attitude — there's not a jerky bone in his body. I always say he has a tough exterior but a soft interior and that he never takes himself too seriously," Carmine shared.
These lovely words uttered by both men, combined with their immense talent, is why a Season 3 is a must.