'The Boys' Officially Reveals [SPOILER] Survived a Life-Threatening Situation
In the "Herogasm" episode of 'The Boys,' A-Train seemingly has a heart attack after using super speed. So, is he dead? Here's what we know.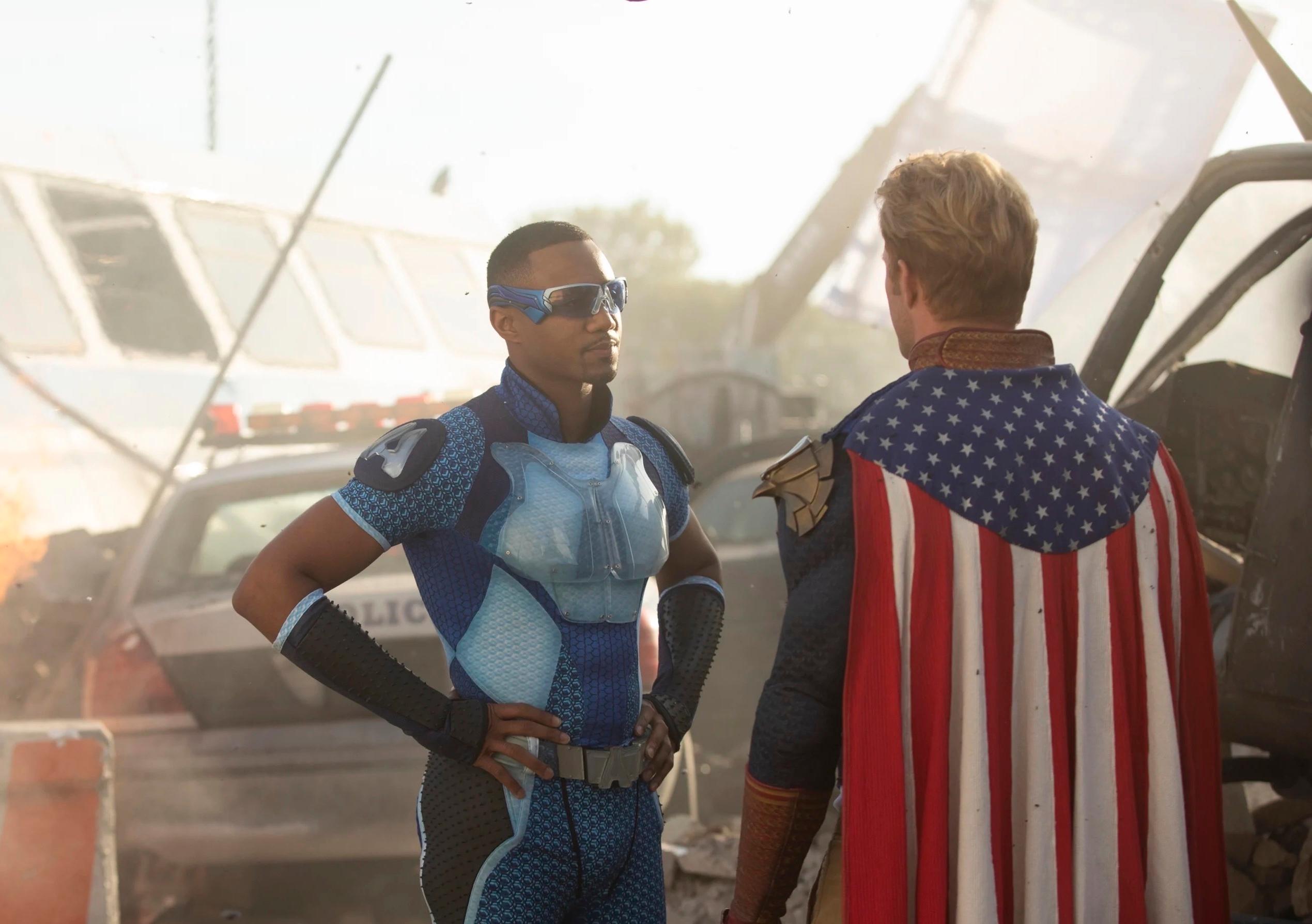 Spoiler alert: This article contains spoilers for Season 3, Episode 6-7 of The Boys.
Since the start of The Boys, A-Train (Jessie T. Usher) has always been a jerk. However, he attempts to rebrand himself in Season 3 by connecting more with the Black community. Not only does the super speedster upgrade his suit to reflect his African roots, but he also stands up to Blue Hawk (Nick Wechsler) for his excessive patrolling and violence against Black people.
Article continues below advertisement
After a public apology gone wrong and Ashley's (Colby Minifie) refusal to listen to him, A-Train takes matters into his own hands during the "Herogasm" episode; however, things take a turn for the worse when he seemingly has a heart attack.
With that said, is A-Train dead? Here's what we know.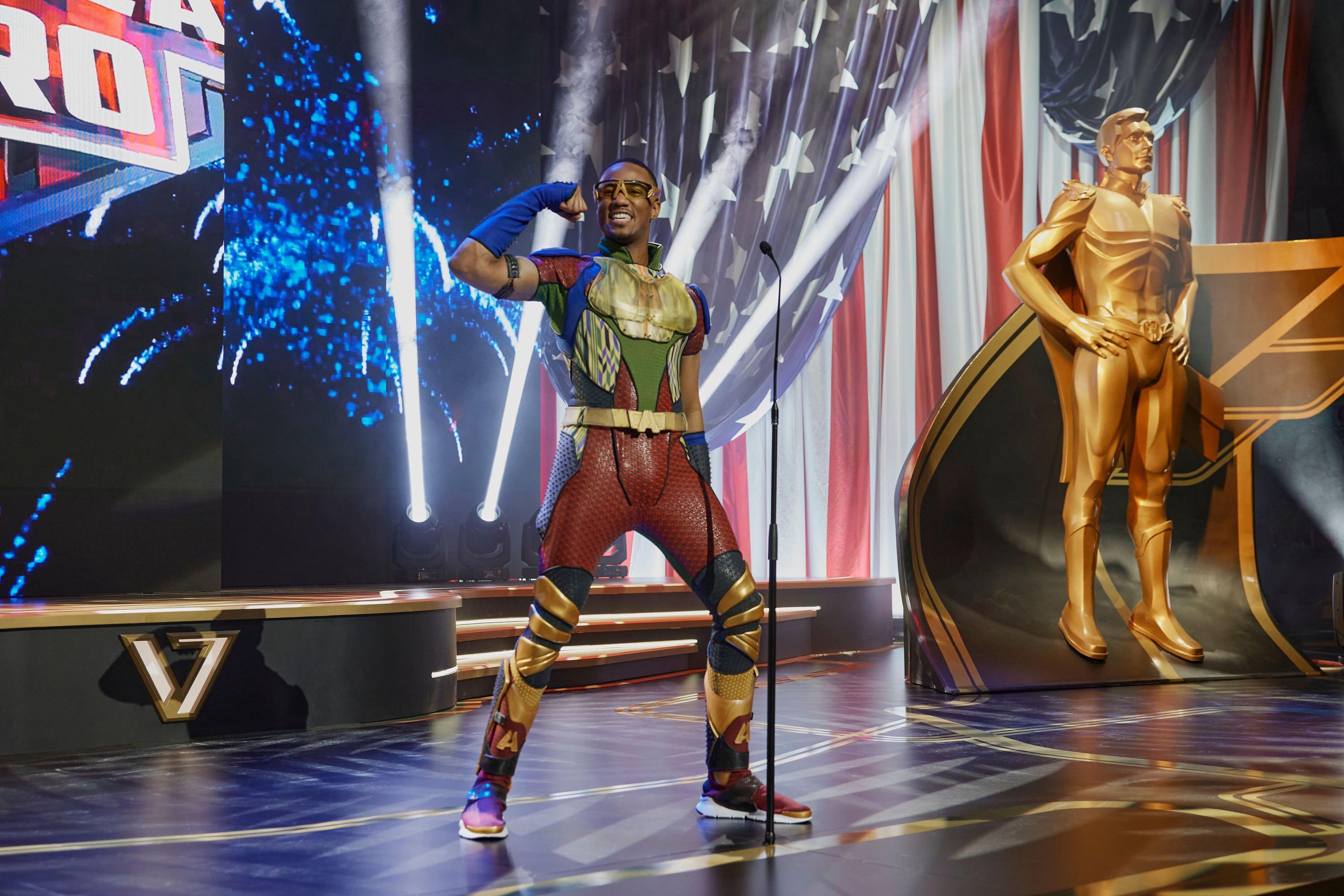 Article continues below advertisement
Is A-Train dead in 'The Boys'?
Although A-Train demands Ashley bring criminal charges against Blue Hawk, she rejects his proposal and instead deems him a hypocrite by scolding him for his own murders.
Refusing to give up, a furious A-Train confronts Blue Hawk at Herogasm and takes matters into his own hands.
The speedster soon throws Blue Hawk to the ground, grabbing his legs and using his powers to speed down the road. The Supe's face drags against the pavement and, as a result, Blue Hawk dies. Immediately after, A-Train collapses — viewers hear his heart racing incredibly fast until it slows to a complete stop. Nevertheless, viewers soon learn that A-Train miraculously survives.
Article continues below advertisement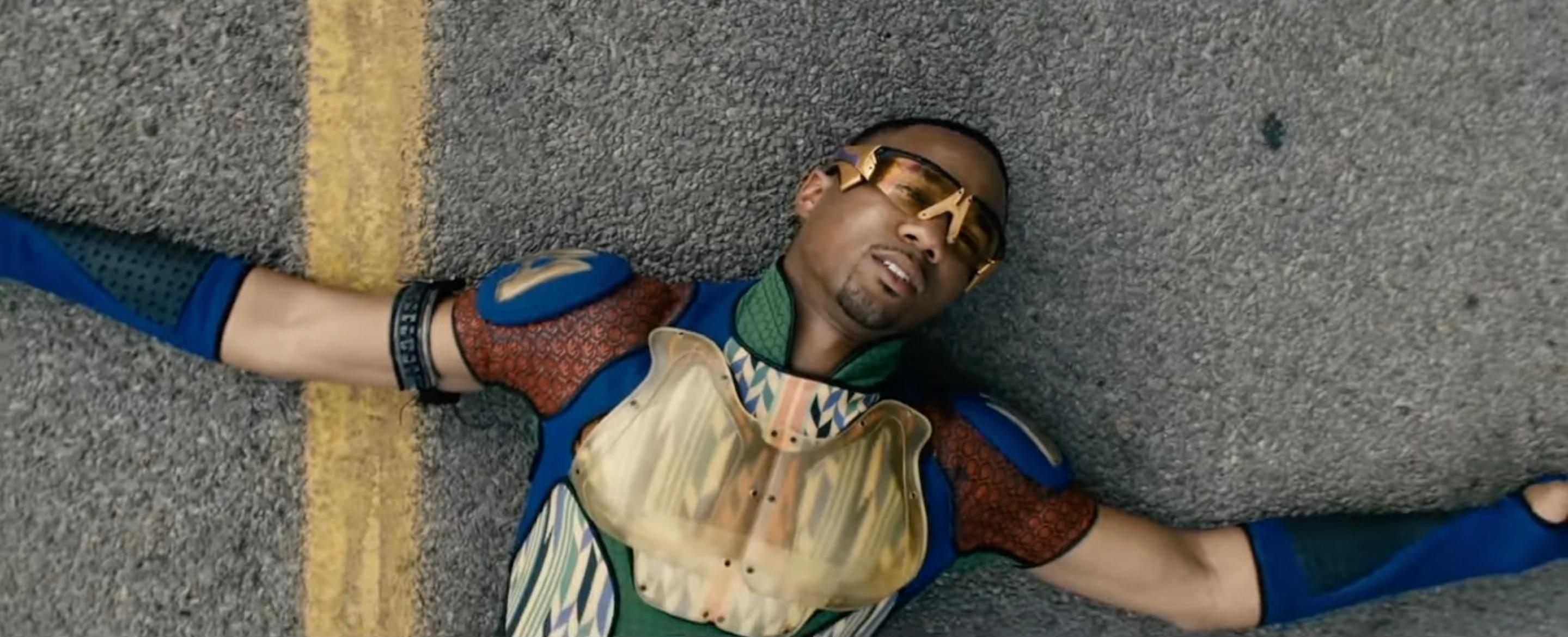 In Episode 7, titled "Here Comes a Candle to Light You to Bed," fans see A-Train recovering from his latest endeavor.
While in the hospital wing at Vought Tower, Ashley explains that Vought is helping him cover up the murder of Blue Hawk by telling the general public that Soldier Boy attacked both of them, killing Blue Hawk right in front of A-Train.
Article continues below advertisement
Ashley also drops another bomb, telling the speedster that Blue Hawk will live on because Vought gave A-Train his heart. This means he'll be able to use super speed and race again without his pesky heart condition. Of course, A-Train looks less than pleased since the heart keeping him alive belongs to a racist man who left his brother paralyzed and injured several others.
A-Train already had a heart condition due to his Compound V addiciton.
In Season 1 of The Boys, fans learn that A-Train is addicted to Compound V.
Throughout his time in The Seven, A-Train abuses the drug to ensure he is the fastest man in the world. Unfortunately, his abuse causes him to have a heart attack while fighting Starlight (Erin Moriarty) at the end of the first season.
Article continues below advertisement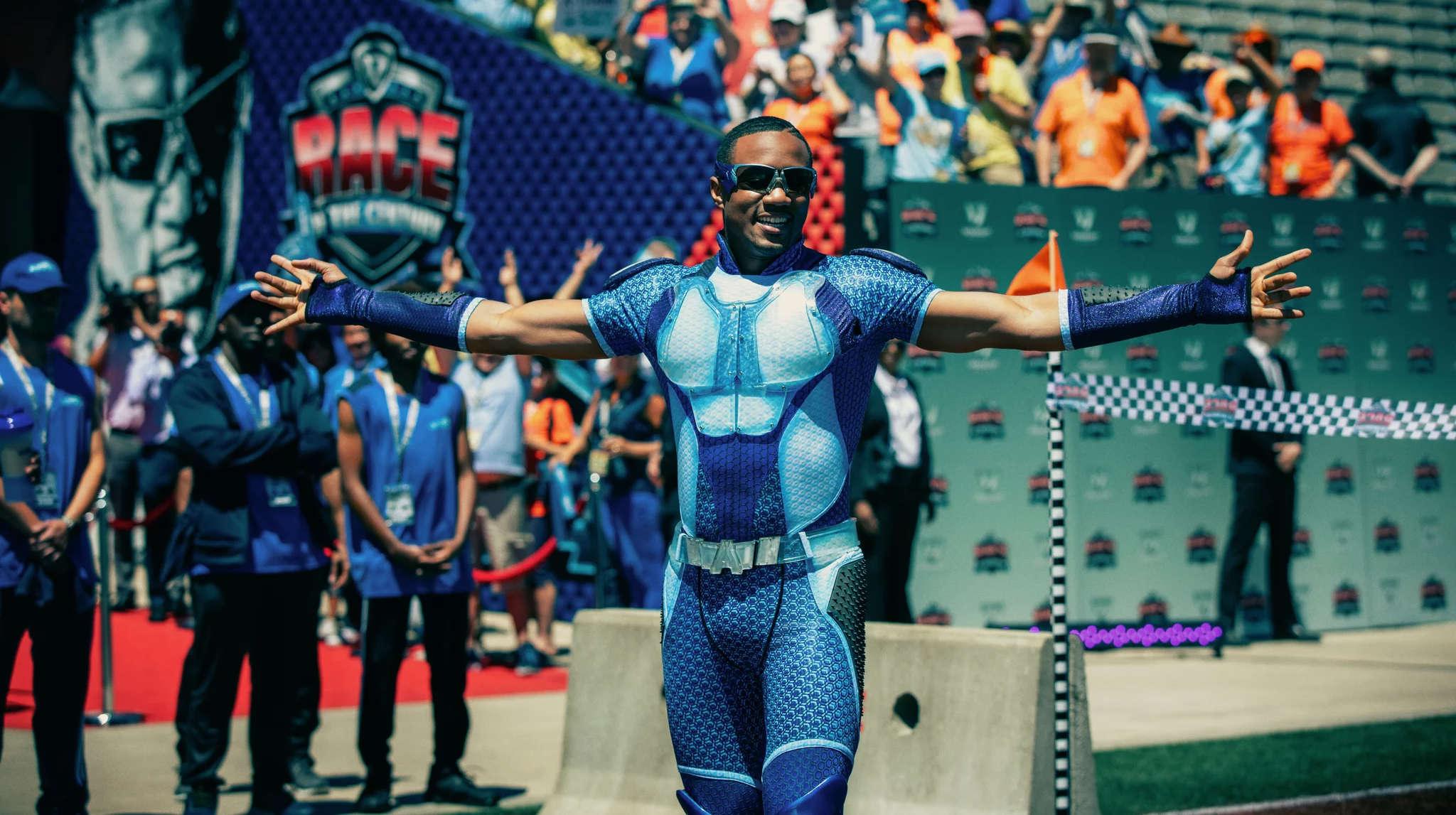 At the start of Season 2, A-Train wakes up from his coma and discovers he is not the same Supe he was before — he can no longer run fast for long stretches, and Homelander (Antony Starr) realizes that A-Train's heart can't handle super speed anymore.
As a result, A-Train loses his spot on The Seven.
Though A-Train claims his heart condition is no longer a problem, his encounter with Blue Hawk says otherwise. His doctors even advise him against using his super speed, stating that doing so would be like "playing Russian roulette." Therefore, it's likely this was the end of the road for A-Train, but Blue Hawk ended up saving the day.
The Season 3 finale of The Boys drops July 8, only on Prime Video.