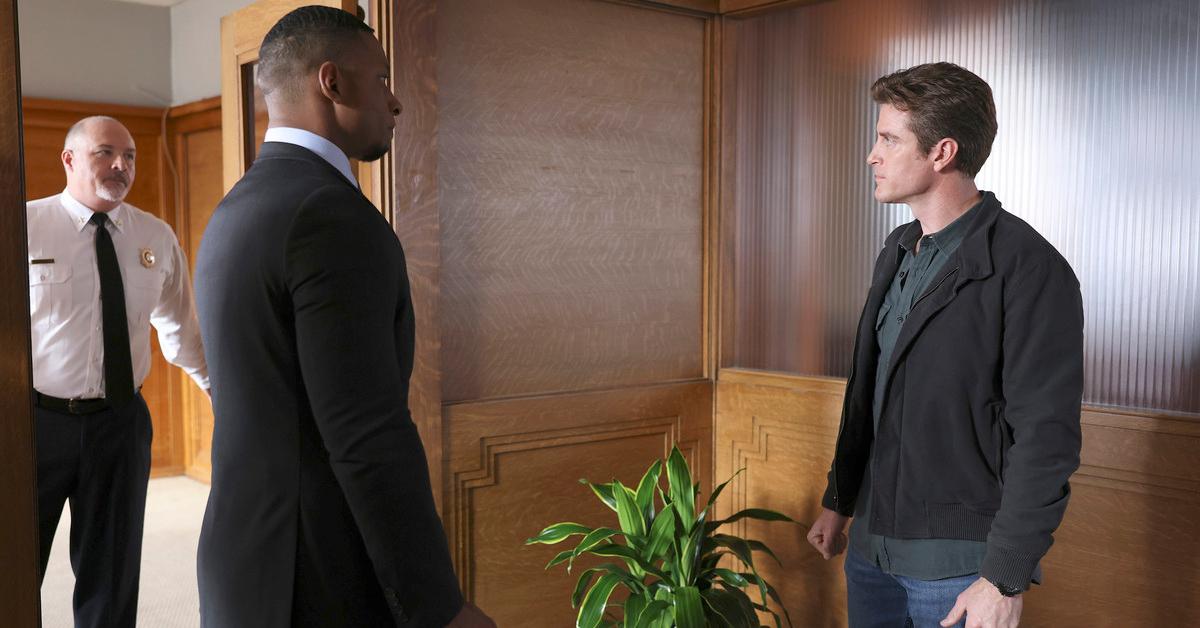 'Chicago Fire' Fans Believe Carver is Headed for Prison—Here's Why
'Chicago Fire' Season 11 has not been kind to Carver, and now fans are convinced Jake Lockett's character is headed for prison. Find out why.
WARNING: The following contains spoilers for Chicago Fire Season 11, Episode 20, "Never, Ever Make a Mistake."
NBC's hit series Chicago Fire is known for its finale cliffhangers, but Season 11's biggest plot twist may be happening before the finale! Fans are once again biting their nails over the fate of firefighter Sam Carver (played by Jake Lockett). But instead of the show's usual life or death storyline, Carver's dilemma is of a legal nature.
Article continues below advertisement
In Season 11, Episode 20, "Never, Ever Make a Mistake," Carver came to the rescue of Stella Kidd (Miranda Rae Mayo) after a man she rescued came to her apartment building. Shep (guest star Eric Pederson) was known to become violent and aggressive when not on his mental health medication, and when Carver arrived, Shep attacked him.
However, responding police officers believed Carver was the instigator of the fight and arrested him instead, leaving his future up in the air with two episodes left.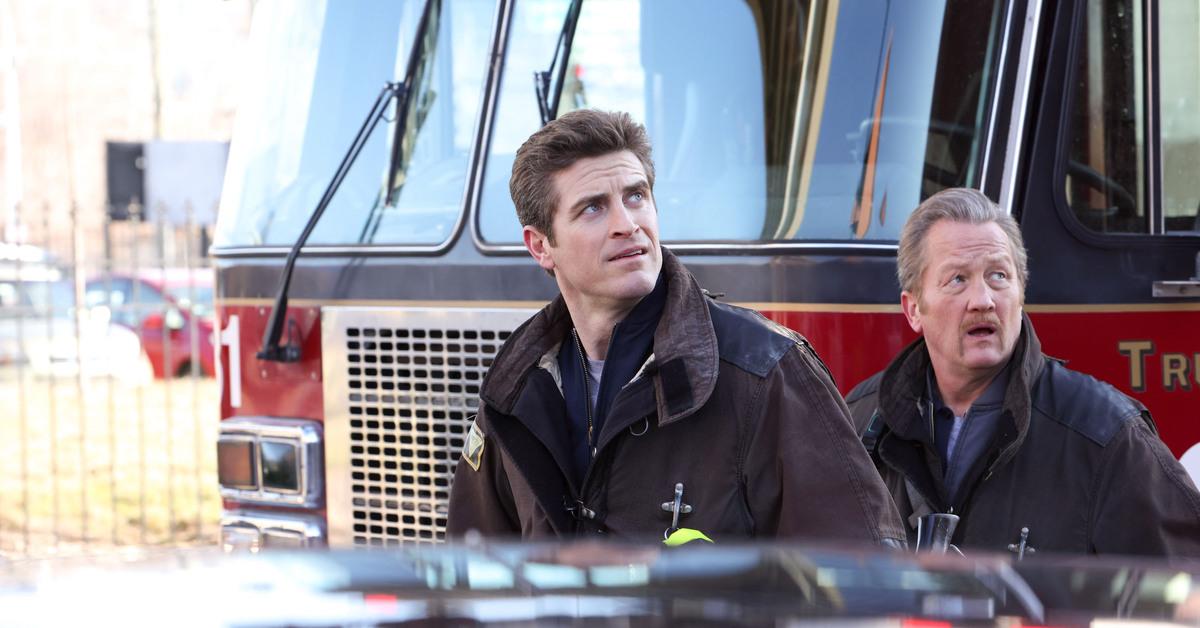 Article continues below advertisement
'Chicago Fire' fans are nervous because of a promo showing Carver potentially facing jail time.
The promo for Chicago Fire Season 11, Episode 21, "Change of Plans," includes ominous discussion about authorities wanting to press criminal charges against Carver for his fight with Shep. If convicted, he would potentially face time behind bars. But Stella insists to Carver that she's going to do "everything to make this right."
Despite Stella's determination, fans don't seem to share her confidence.
Characters on the NBC series have been in legal trouble before, and Season 11 isn't even the first time there's been a story about one of the main characters having a rescue victim show up in their personal life.
But Carver's already on the ropes this season—viewers feared for his life just two episodes ago, when the promo for Season 11, Episode 19, "Hold on Tight" suggested he might be killed off. So, how serious is his problem? Keep reading to find out what is known about Carver's fate.
Article continues below advertisement
Is Jake Lockett leaving 'Chicago Fire' after Carver's arrest?
The "Change of Plans" promo doesn't look good for Carver, but it's not set in stone. Even if he's criminally charged for his actions, he'd still have to go through the legal process before being sentenced to any prison time. Hopefully, further investigation would uncover the truth before then.
And while Chicago Fire has had some good guys turn out to be bad people (remember Caitlin Carver's character Emma?), there's been no indication Carver is anything but a hero caught in a bad predicament.
Promos also have a tendency to only show the most dramatic parts to drum up audience interest. One Chicago fans need look no further than the Chicago P.D. promo which suggested Hailey Upton was dying.
So while things seem terrible for Carver, it's possible the misconception is corrected either in this episode or the Season 11 finale. At least, NBC hasn't said Jake Lockett is leaving the series.
Chicago Fire airs Wednesdays at 9:00 p.m. on NBC. The Season 11 finale premieres Wednesday, May 24.