Dr. Fauci Has Never Publicly Declared His Political Affiliations
Dr. Anthony Fauci has managed to become somewhat of a celebrity after the COVID-19 pandemic and people are wondering: is he a Republican or Democrat?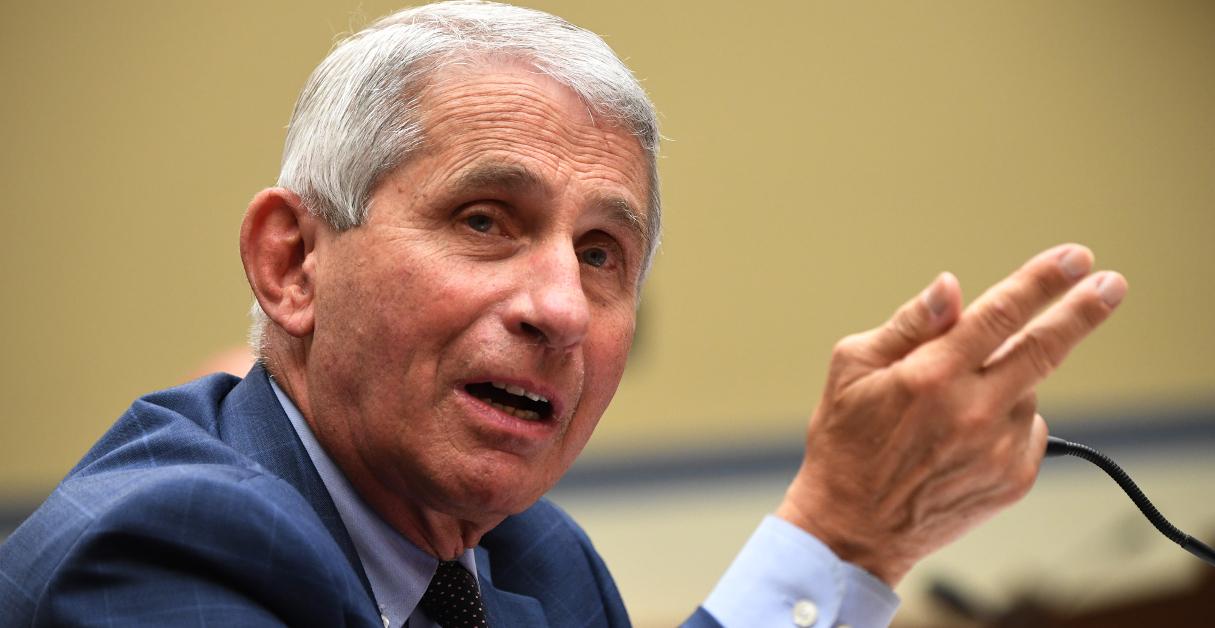 A huge talking point going into the 2020 election was President Donald Trump's handling of the COVID-19 pandemic, in which he received a ton of criticism for "downplaying" the severity of the virus.
Article continues below advertisement
A key figure in the coronavirus pandemic is Dr. Anthony Fauci, a physician and immunologist who's served as the director of the CDC since 1984.
It's no secret that Trump and Dr. Fauci do not get along, with Trump even calling Dr. Fauci "a democrat" — prompting many to wonder about the New York native's political affiliation.
So, is Dr. Fauci really a Democrat?
In all of his years working for various presidential administrations both republican and democrat, Dr. Fauci has never publicly stated his political affiliations.
It's a generally understood principle that many medical professionals don't discuss their personal beliefs with patients in an effort to deliver unbiased care. In fact, a Minnesota doctor recently faced a probe after reportedly making political statements regarding the COVID-19 pandemic.
Article continues below advertisement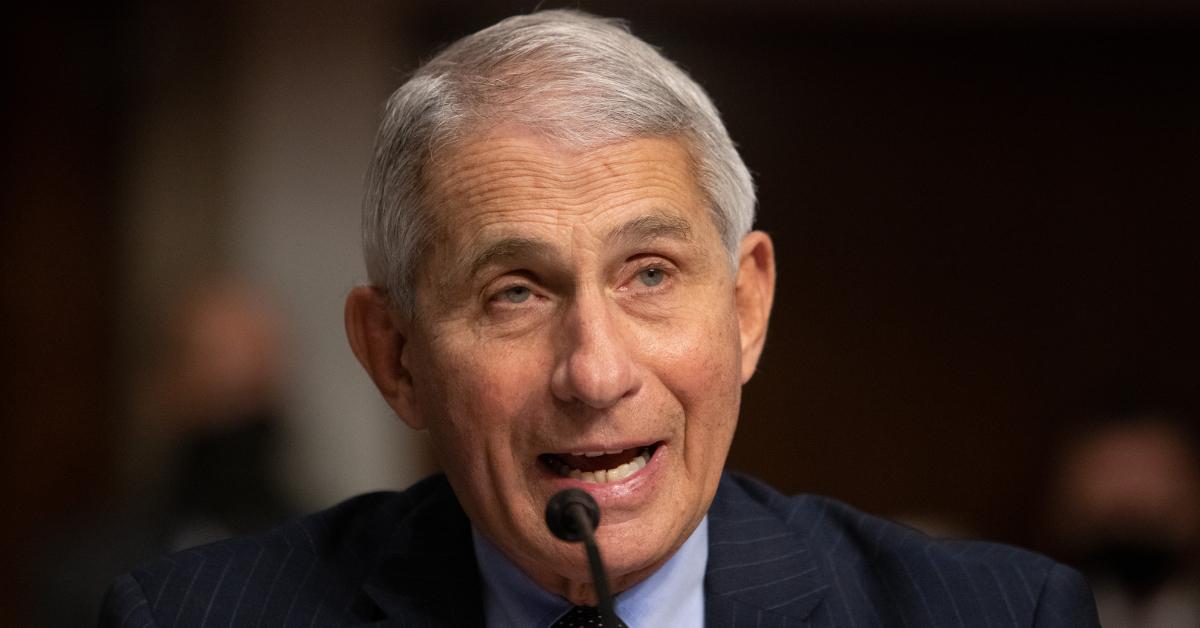 It's no secret that the coronavirus has been heavily politicized by various media outlets and both die-hard GOP and DNC supporters. Generally speaking, it's perceived that conservative proponents and Trump supporters don't really believe that the pandemic necessitated the extreme lockdown measures that have been implemented all over the nation, with liberal-minded individuals implementing social distancing and mask-wearing measures.
Article continues below advertisement
It's been a back-and-forth between both groups: there are several videos online of vocal Trump supporters flagrantly flouting mask-wearing rules in retailers and dining establishments like Starbucks, and conservative outlets like Fox News pointing out that Biden supporters disregarded social distancing orders to celebrate the DNC's contested success in the 2020 victory.
Dr. Fauci has come under fire for "flip-flopping" his stance on wearing masks and working to implement a stay-at-home order at the beginning of the COVID-19 pandemic prior to encouraging individuals to wear masks.
A month after informing folks that wearing a mask would not protect them from contracting the coronavirus, the CDC then suggested individuals should wear masks, even cloth ones, to help curb its spread.
Article continues below advertisement
The "mixed messaging" of masks garnered Dr. Fauci further criticism in summer interviews with NPR and other outlets when many pointed out that the CDC director didn't provide a concrete response as to why the CDC and WHO still have differing opinions on the efficacy of mask-wearing.
Then there was some drama surrounding the fact that Dr. Fauci posed for InStyle during the height of the COVID-19 pandemic during the summer of 2020.
Article continues below advertisement
It was during this time that a rise in cases occurred as many people were disregarding mask-wearing and social distancing protocols because, you know, it's summertime and everything. Dr. Fauci was questioned by many for participating in so many TV interviews and posing for magazine photoshoots when the US was experiencing a second wave of COVID cases.
Article continues below advertisement
Will Dr. Fauci be a part of Joe Biden's COVID advisory board?
Joe Biden released in a statement about how he plans to deal with infectious diseases like COVID-19: "The advisory board will help shape my approach to managing the surge in reported infections; ensuring vaccines are safe, effective, and distributed efficiently, equitably, and free; and protecting at-risk populations."
Whether or not Dr. Fauci will be a part of this board has yet to be determined, but seeing as he's held the position of CDC Director for so long, it's hard to imagine he won't be.
Donald Trump has labeled Dr. Fauci as an "idiot" and a "disaster" for the way COVID-19 was handled and has intimated he would fire him following the final election results.
Article continues below advertisement
The Washington Post reported that Trump cannot directly fire Dr. Fauci, as the CDC director is not politically appointed and "protected by federal civil service regulations that shield him from being fired or demoted for political reasons."
In order for Dr. Fauci to be fired, it would have to be done through the appropriate channels and a board would have to agree on his removal. But he could also appeal the decision, should he choose to do so.