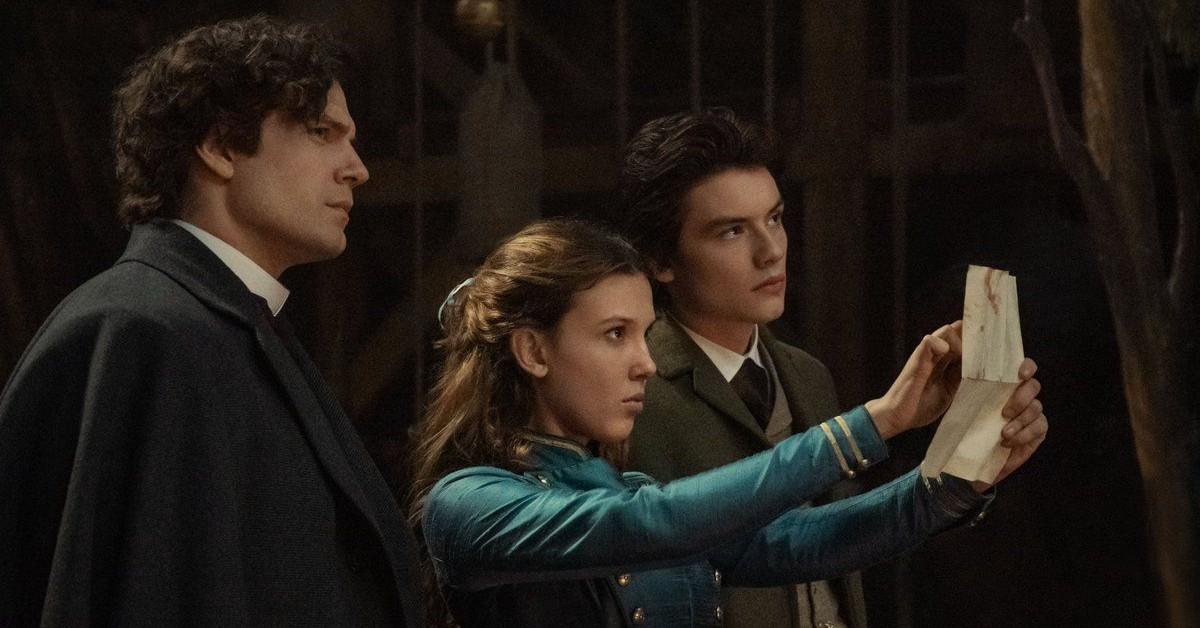 Is Netflix's 'Enola Holmes 2' Based on a True Story? There Are Sprinklings of British Herstory
Is 'Enola Holmes 2' based on a true story? It pulls from Nancy Springer's YA mystery book series of the same name, but it also features some history.
Millie Bobby Brown (Stranger Things) and Henry Cavill (The Witcher) once again exude undeniable star power in Harry Bradbeer's Enola Holmes 2. Just like the first installment, Enola Holmes 2 proved to be a smash hit, wowing critics and earning a Rotten Tomatoes score of 93 percent.
The story follows amateur teen detective Enola as she "takes on her first official case as a detective, but to solve the mystery of a missing girl, she'll need help from friends — and brother Sherlock," the synopsis reads.
Article continues below advertisement
We know the Enola Holmes films are based on Nancy Springer's YA mystery book series of the same name. And, the character of Sherlock Holmes — who's indisputably the world's most famous fictional detective — was created by British author Sir Arthur Conan Doyle in the late 1800s. That being said, are there sprinklings of truth in this Victorian-era tale? Let's discuss.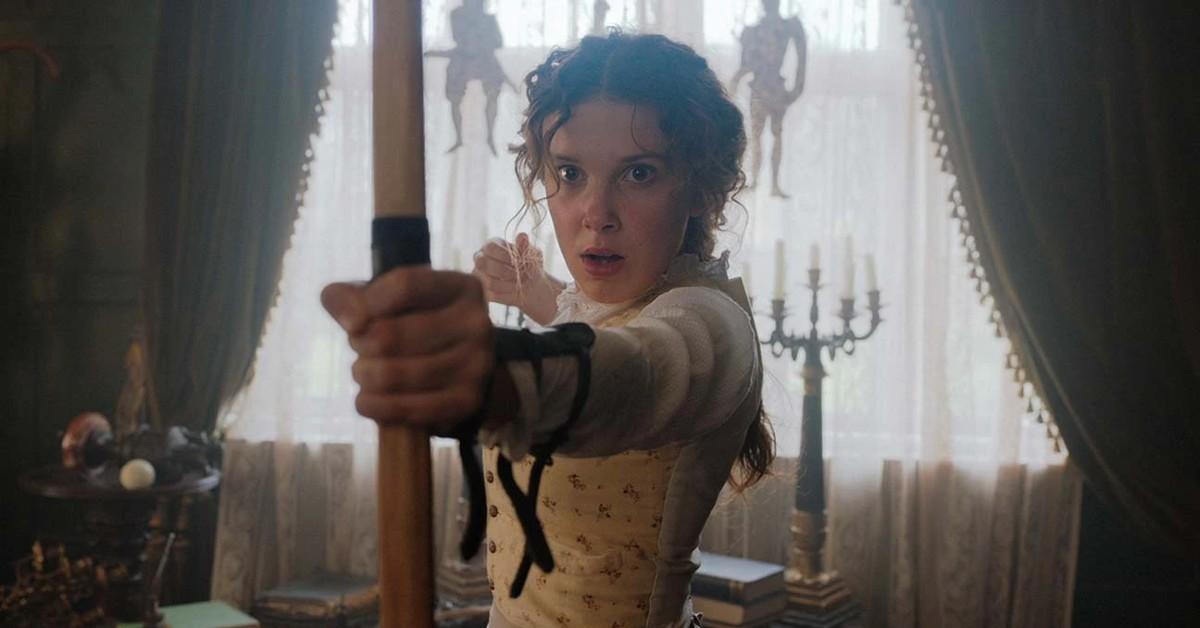 Article continues below advertisement
'Enola Holmes 2' touches on a real historic event known as the Matchgirls' Strike.
Though Enola and her brother, Sherlock, are entirely fictional, the first Enola Holmes movie sheds a light on the real Great Reform Act of 1832, which changed the British electoral system, giving many more people the right to vote.
Enola Holmes 2 also features snippets of British history, specifically focusing on the Matchgirls' Strike of 1888.
When Enola discovers a matchgirl named Sarah Chapman (Hannah Dodd) has gone missing, she learns that Sarah had evidence to prove that the matchmaking process, which involves phosphorus, posed health risks. Naturally, said atrocities were being covered up, and Sarah would do anything to expose the ugly truth. After her evidence is unfortunately destroyed, she decides to call a strike.
Article continues below advertisement
Sarah Chapman actually did exist, and according to the East End Women's Museum, she "was working, alongside her mother and her older sister, Mary, as a Matchmaking Machinist," by the time she was 19 years old. "By 1888, she was an established member of the workforce at the Bryant and May factory."
Sarah eventually became a member of the Strike Committee.
Article continues below advertisement
Per Britannica, a majority of Bryant and May's workers were young, uneducated Irish women. They endured grueling 14-hour days, which earned them little pay. If the workers dropped matches, used the restroom, or even dared to speak to other employees, the factory owners docked their pay. Not only were they treated like rubbish, but the workers were at risk of developing "phossy jaw": bone cancer of the jaw directly caused by breathing in white phosphorus.
According to Screen Rant, the factory covered up the conditions by "ordering the forced removal of a girl's tooth as soon as she reported an ache." If one refused, she was fired. It was as simple as that.
After interviewing a handful of matchstick workers, British activist Annie Besant published a shocking exposé titled "White Slavery in London" in the newspaper The Link. When the company pushed the workers to deny the vile (but true) allegations, they refused. After several firings, the girls went on strike.
Article continues below advertisement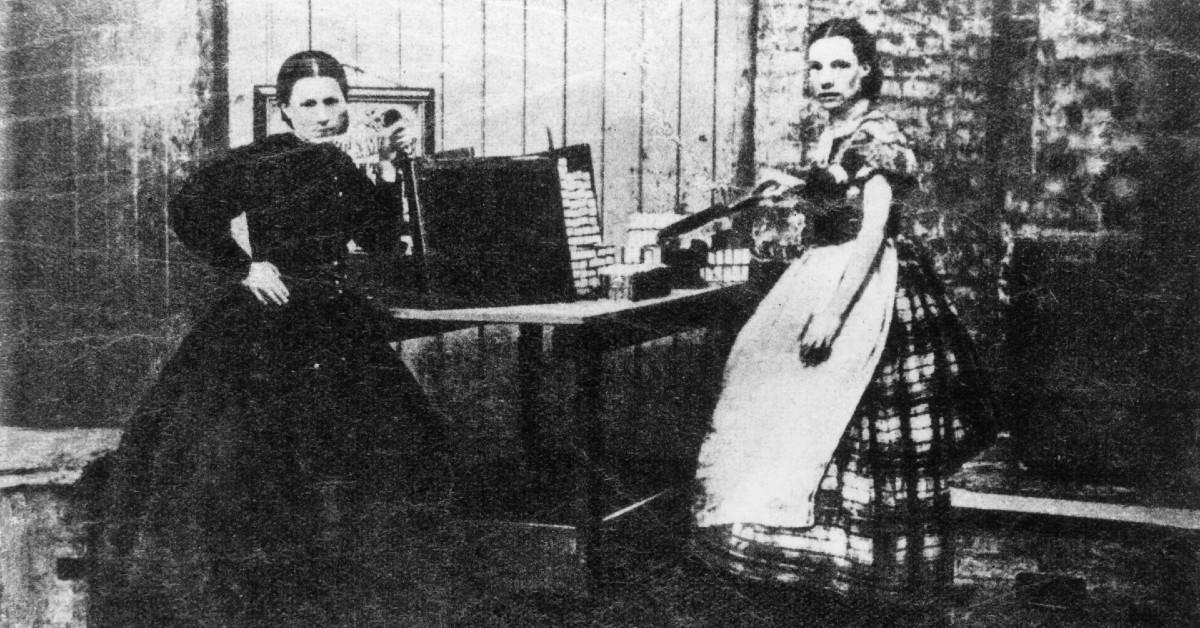 Screen Rant further detailed that Sarah Chapman is believed to have been one of the 12 delegates to reveal the truth about Bryant and May's working conditions, as well as its coverup, to Partliament's House of Commons.
After much public support — including from newspaper editor William Stead and suffrage leader Emmeline Pankhurst — and the formation of the Union of Women Match Makers (which saw Annie Besant as its leader), immense changes were made at the factory, and Bryant and May hired back the strikers.
Article continues below advertisement
Unfortunately, in terms of phosphorus poisoning, much of the damage was already done. Not only that, but the use of white phosphorus tragically continued until 1906.
As for why the Matchgirls' Strike was weaved into the plot of Enola Holmes 2, director Harry Bradbeer told Netflix Queue that he "wanted to tell a story that brought Enola into contact with people outside her background and class by introducing her to working girls of her own age ... And so that's where the match factory idea came in."
Enola Holmes 2 is currently streaming on Netflix.