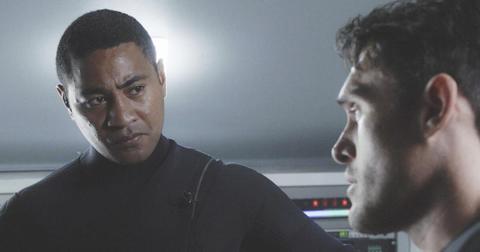 Is Junior Leaving 'Hawaii Five-0'? There's No Need to Panic... Yet
By Allison Cacich

Updated
It's been a tough week for Junior Reigns on Hawaii Five-0. Just as Tani was preparing to ask him out on a date, the police officer got kidnapped. And once he was rescued, with help from the Magnum P.I. gang, the former Navy SEAL learned that he had been called up for reserve duty.
In a voicemail, Junior told Tani that he wasn't sure how long he'd be gone, which left fans worried that actor Beulah Koale is planning to leave the series. Here's what we know about Junior's future on the show.
Is Junior leaving 'Hawaii Five-0'?
Even if Beulah is missing from a few Season 10 episodes (which has yet to be confirmed), there's no indication that his character is saying sayonara to the specialized task force.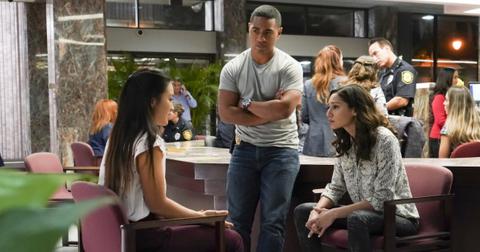 "I'm not allowed to get in contact while I'm away, but I'll call you as soon as I can," Junior said in his message to Tani. "I'm looking forward to picking up from where we left off."
As viewers saw on Part 2 of the Hawaii Five-0/Magnum P.I. crossover, Junior and Tani did end up going on their first date, which ended with the pair dancing at Rick Wright's tiki bar. Here's hoping Junior's absence doesn't drag on for too long!
Not all of the 'Hawaii Five-0' cast appears in every episode.