Kelvin Makes a Big Play in His Love Life in 'The Righteous Gemstones' — Is He Gay?
Is Kelvin Gemstone gay in 'The Righteous Gemstones'? The final two episodes of Season 3 show off a major revelation in his love life.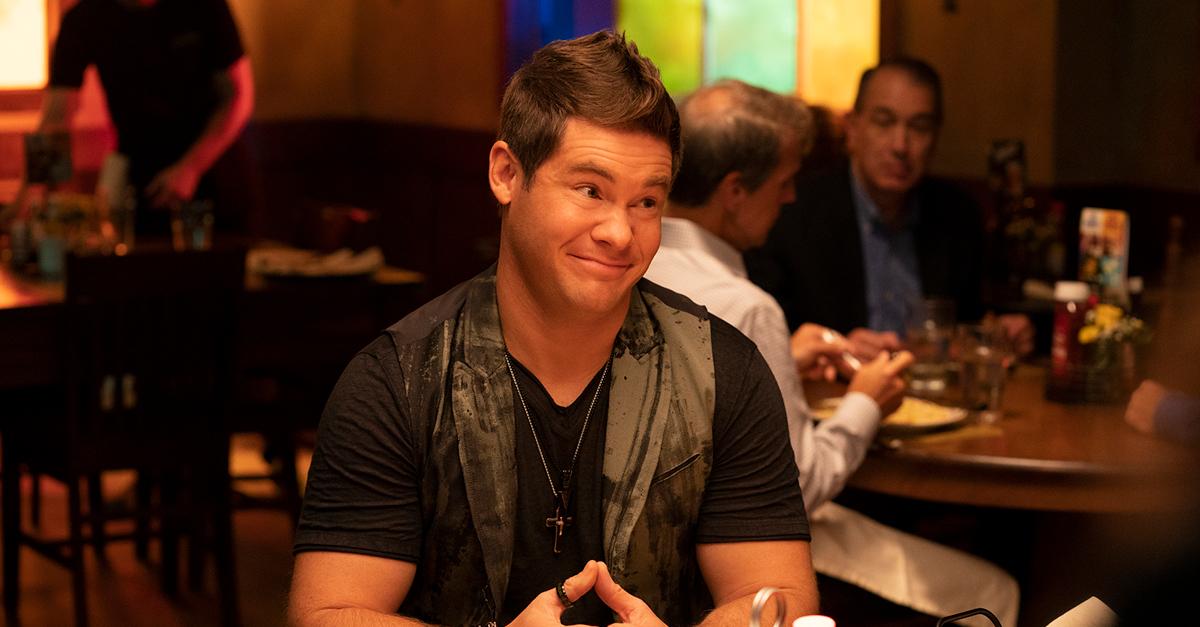 Spoiler alert! This article contains spoilers for Season 3, Episodes 8 and 9 of The Righteous Gemstones on HBO.
Revelations are a-coming in the final two episodes of The Righteous Gemstones Season 3. The popular HBO series follows the eponymous Gemstone family of megachurch pastors who navigate the trials and tribulations of their glamorous form of Christian worship and the controversy seeded within.
Article continues below advertisement
Though the church was originally run by widowed pastor Eli Gemstone (John Goodman), Season 3 sees Eli retire and church ownership and operations inherited by his three crude adult children Jesse (Danny McBride), Judy (Edi Patterson), and Kelvin (Adam DeVine). As the three of them struggle to behave like a family and live up to their family's legacy, they also contend with issues in their personal lives. When it comes to Kelvin, he comes to a major turning point in his love life. Is he gay?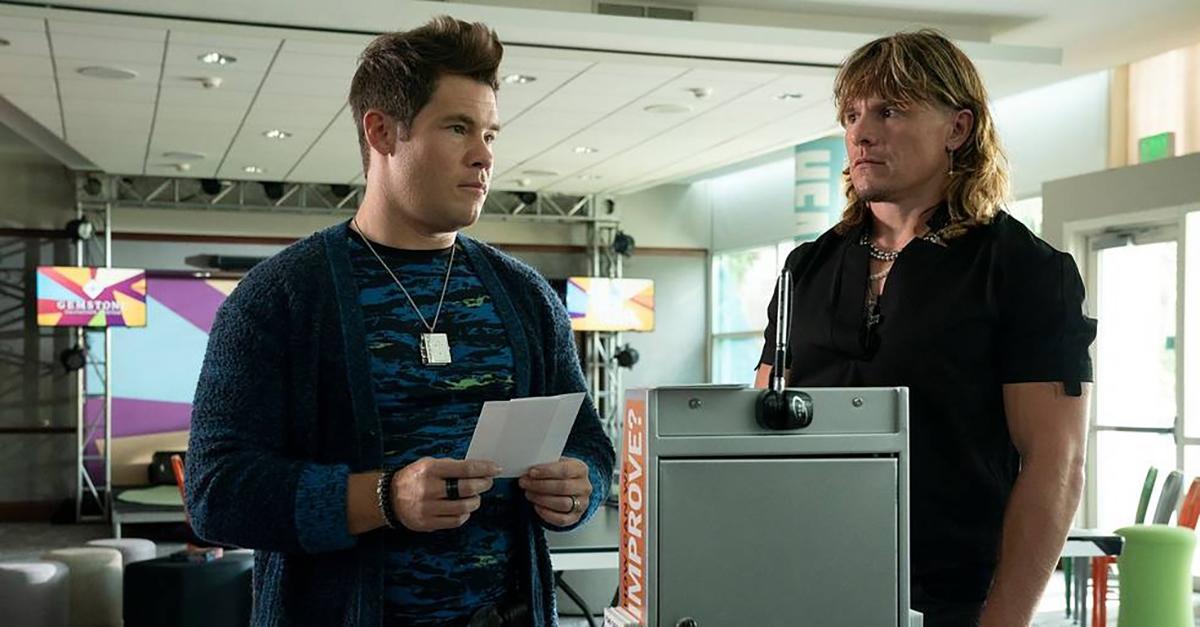 Article continues below advertisement
Is Kelvin Gay in 'The Righteous Gemstones'? Season 3 tells all.
As the youngest of the three Gemstone siblings, Kelvin often tries to prove himself in the eyes of his pastor daddy and two older siblings. He attempts to show his worth as a youth pastor in which he tries to impart Christian values to young children despite being spoiled and immature in real life. For the first two seasons of the series, he is the only one out of his siblings without a romantic partner, though he is often seen with Keefe Chambers (Tony Cavalero), a former Satanist who was converted by Kelvin.
In Season 3, Kelvin's and Keefe's relationship — though not outwardly romantic — is put to the test. As they organize a group known as the "Smut Busters" in order to shut down local sex shops by buying out their stocks, they look after adolescent kids as part of their operations. When parents express their concerns to Kelvin about Keefe's shady past and recent sex shop purchases, Keefe makes the decision to leave Kelvin's home, much to Kelvin's dismay.
Article continues below advertisement
Kelvin openly struggles with Keefe's absence, which is further exacerbated when he is kidnapped alongside Jesse and Judy by an alt-right Christian militia run by Peter Montgomery (Steve Zahn) for ransom. Keefe is among the first to spring into action upon learning that Kelvin is in danger, realizing how much the youngest Gemstone means to him. When the Gemstone siblings manage to escape, Kelvin's and Keefe's feelings for each other are readily affirmed.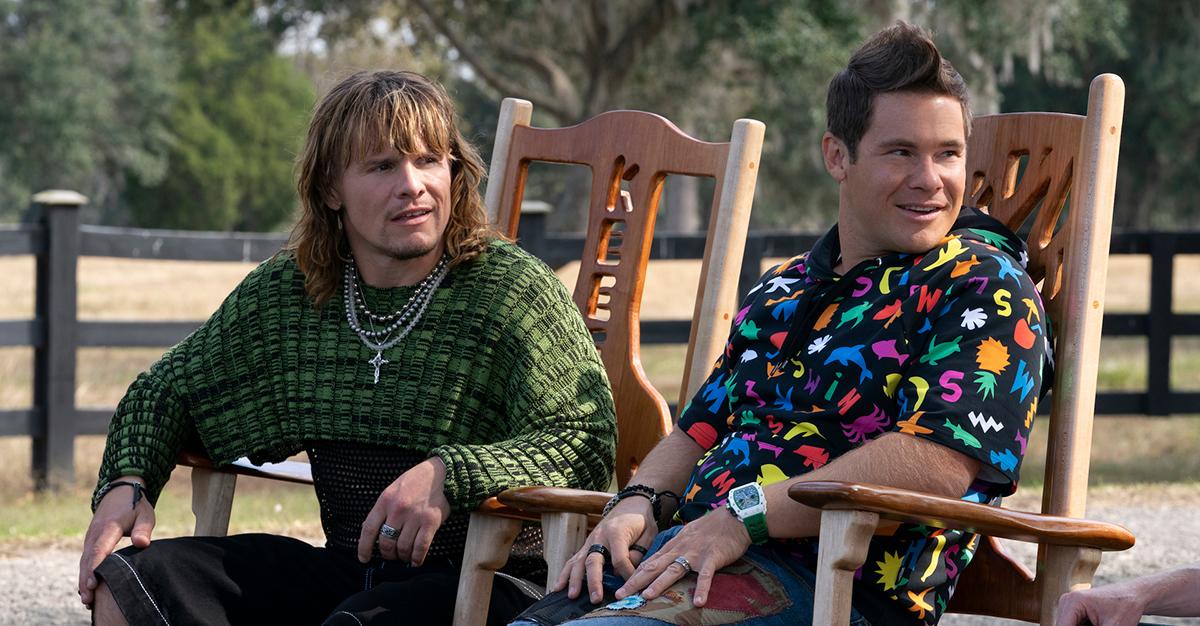 Article continues below advertisement
In Season 3, Episode 8, the siblings finally get their act together and come together as a family following their shared crisis. They prepare to give a sermon together as Jesse and Judy share kisses with their respective spouses. As for Kelvin, he simply exchanges a hug with Keefe at first before joining up with his siblings. However, Kelvin turns right back around and kisses Keefe right on the lips. He more confidently rejoins his siblings, who offer their approval before taking the stage.
The two of them double down on their feelings for each other in the season finale. While on another Smut Busters operation, the two of them take the time to reflect on what it means to judge people for what they do behind closed doors, implying that they engage in similar activities together, and decide to ease up against sex shops in general.
The nature of the relationship will undoubtedly be explored in the fourth season, which was greenlit earlier this month. The first three seasons of The Righteous Gemstones are now available on Max.