People Are Comparing Kevin McCarthy to Joseph McCarthy — Are the Politicians Related?
Former House speaker Kevin McCarthy is the first-ever House speaker to be ousted from the position. Is he related to Senator Joseph McCarthy?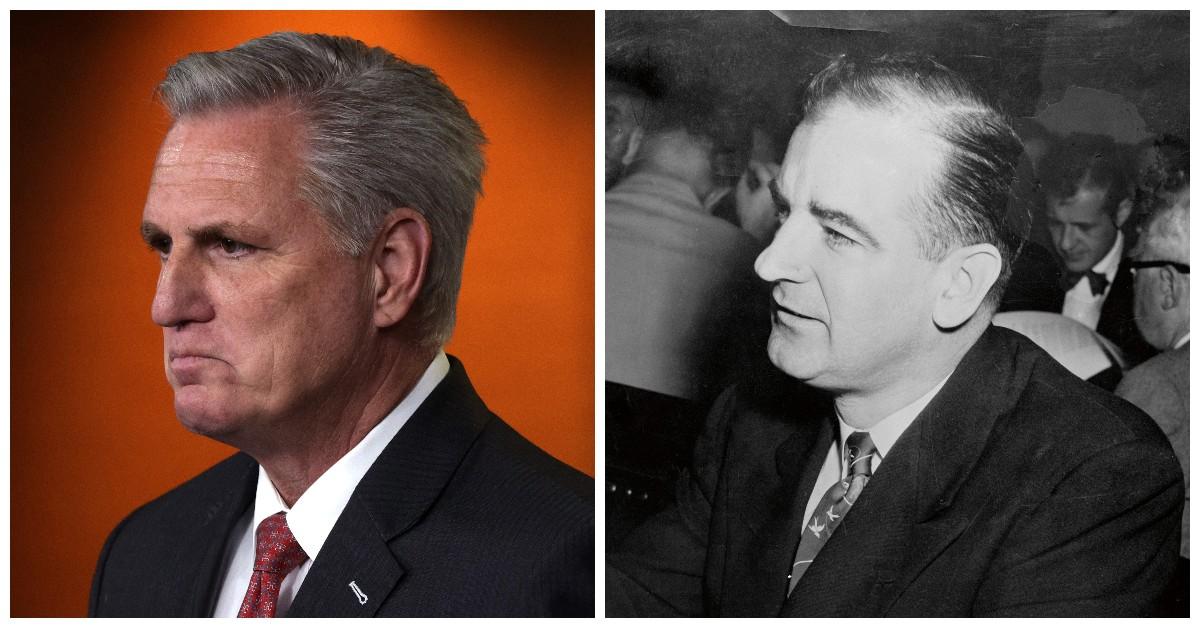 The Gist:
Kevin McCarthy became the first Speaker of the House to be ousted from his position.
Kevin McCarthy and Joseph McCarthy share the same last name, but they don't have an immediate relation.
Kevin and Joseph McCarthy could be related many, many generations back through the Irish MacCarthy clan.
Article continues below advertisement
Is it the 1950s or is it really back in vogue to talk about politician McCarthy? On Sept. 29, 2023, the House of Representatives made history when they ousted Speaker of the House Kevin McCarthy for the first time in U.S. history. This comes mere weeks after a viral clip of the Republican Representative reading a sexually explicit excerpt from All Boys Aren't Blue on the Senate floor went viral.
Now, both Republicans and Democrats are done with Kevin McCarthy's schtick, and they're all ready for a change. But as the news of Kevin's completed tenure circulates, many of us are thinking back to our history books to a different political McCarthy. So, is Kevin McCarthy related to Joseph McCarthy?
Article continues below advertisement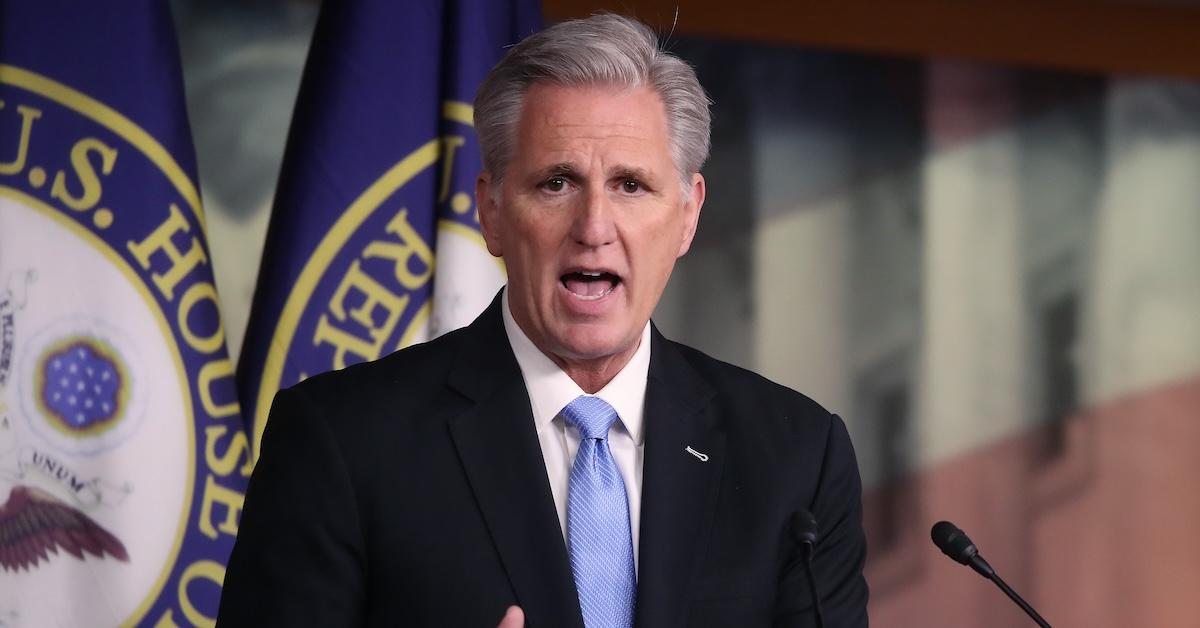 Representative Kevin McCarthy isn't related to former Senator Joseph McCarthy.
While America has its fair share of political royalty — the Clintons, the Bushes, the Kennedys, etc. — Kevin isn't part of that tradition. He's a fourth-generation resident of Kern County, Calif., which contains the district he represents in Congress. His parents, however, weren't at all political. His mother, Roberta Darlene (née Palladino) was a stay-at-home mom, and his father, Owen McCarthy, was an assistant city fire chief.
Article continues below advertisement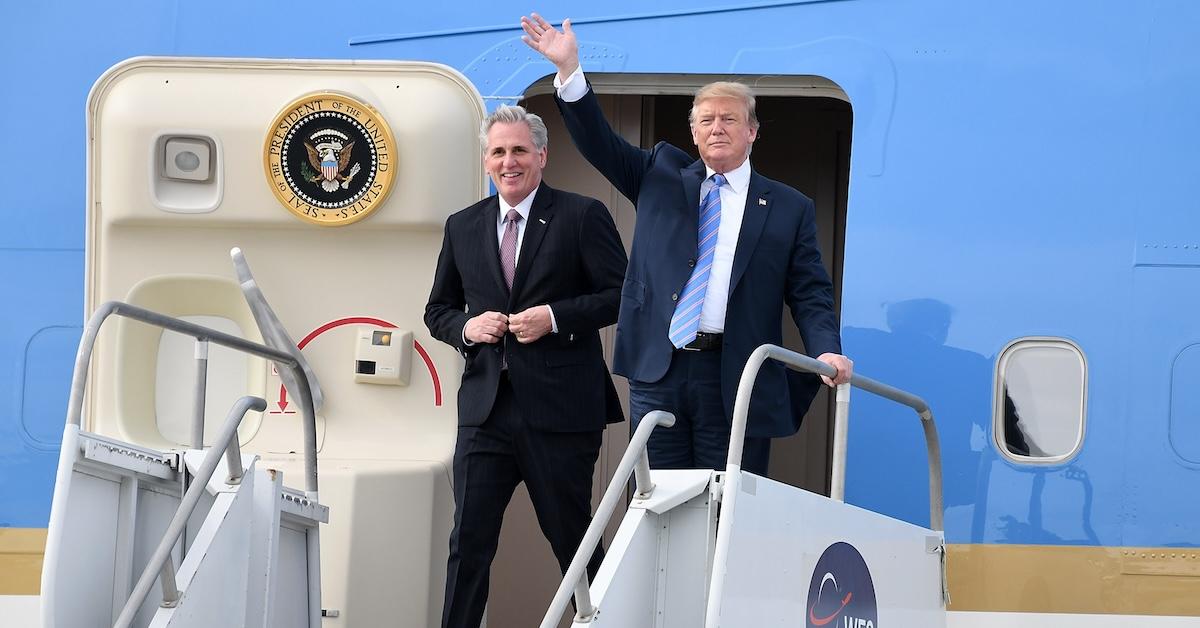 In fact, Kevin is the first registered Republican in his immediate family, with his parents recorded as members of the Democratic Party. Joseph, however, was also a registered Republican. People think that Kevin and Joseph could be related because of their shared last name, but Kevin's father, Owen, seems to have no relation to Joseph. The only similarity is that Owen's father was Irish, as was Joseph McCarthy's family.
Article continues below advertisement
Joseph McCarthy and Kevin McCarthy could be related generations back through their Irish roots.
Many Irish people share similar last names because of the various clans throughout Ireland. Unlike Kevin, Joseph had a major influence on American politics, so much so that a movement against communism was named after him. McCarthyism aka "The Red Scare" took over the American political climate of the 1950s, although it led to many misguided witchhunts to find communists hiding among innocent American citizens.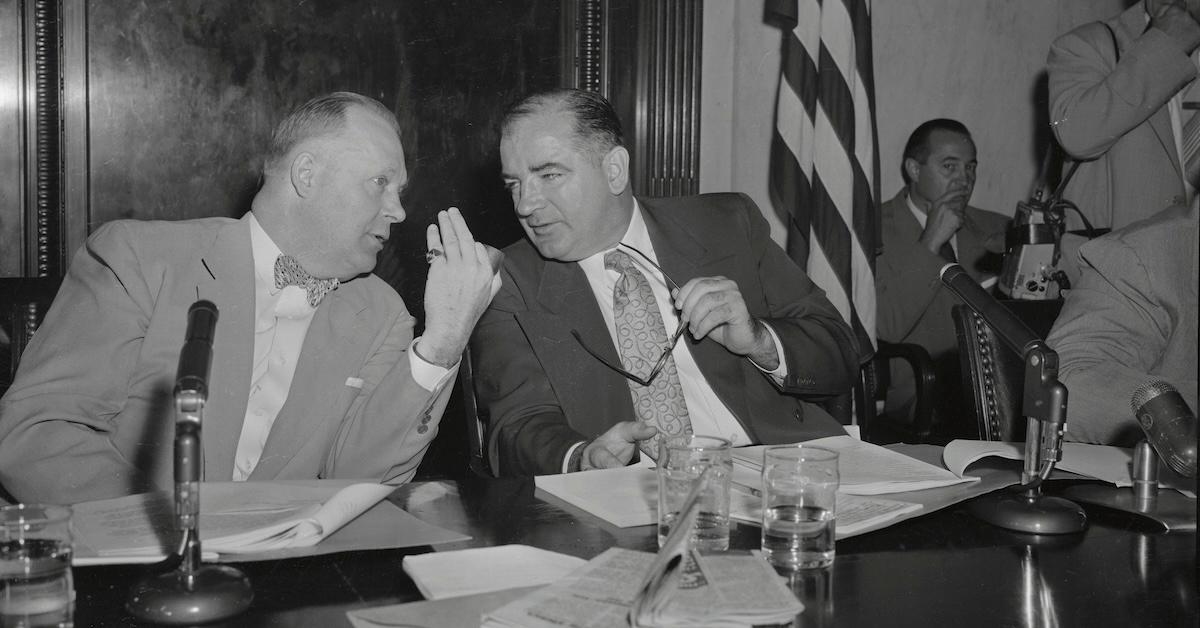 Article continues below advertisement
This movement sadly led to another wave of antisemitism, with several Jewish people targeted by McCarthy's followers. But unlike Kevin, Joseph grew up in Wisconsin, although his father, Timothy McCarthy, also had an Irish father. This means that both Kevin and Joseph's paternal grandfathers immigrated to the U.S. from Ireland with the same last name.
So this begs the question: Are all Irish McCarthys related? To some degree, they must be. It all goes back to the MacCarthy dynasty, which originated as an Irish clan from Munster, Ireland. The clan eventually split into several branches, however, and is mostly known for its relation to Cork County, Ireland. In fact, so many McCarthys immigrated to the U.S. that over 57 percent of people with McCarthy as a last name are now based in the Americas.
Article continues below advertisement
So even if Kevin and Joseph McCarthy were related, any relation probably traces back all the way to 1045 when the MacCarthy clan began. Needless to say though, both Kevin and Joseph have both made history in their own ways.