Florida Congressman Greg Steube Was Recently Injured, but What Happened?
What happened to Greg Steube? The Florida Congressman recently dealt with a particularly harrowing situation. What to know about his injury.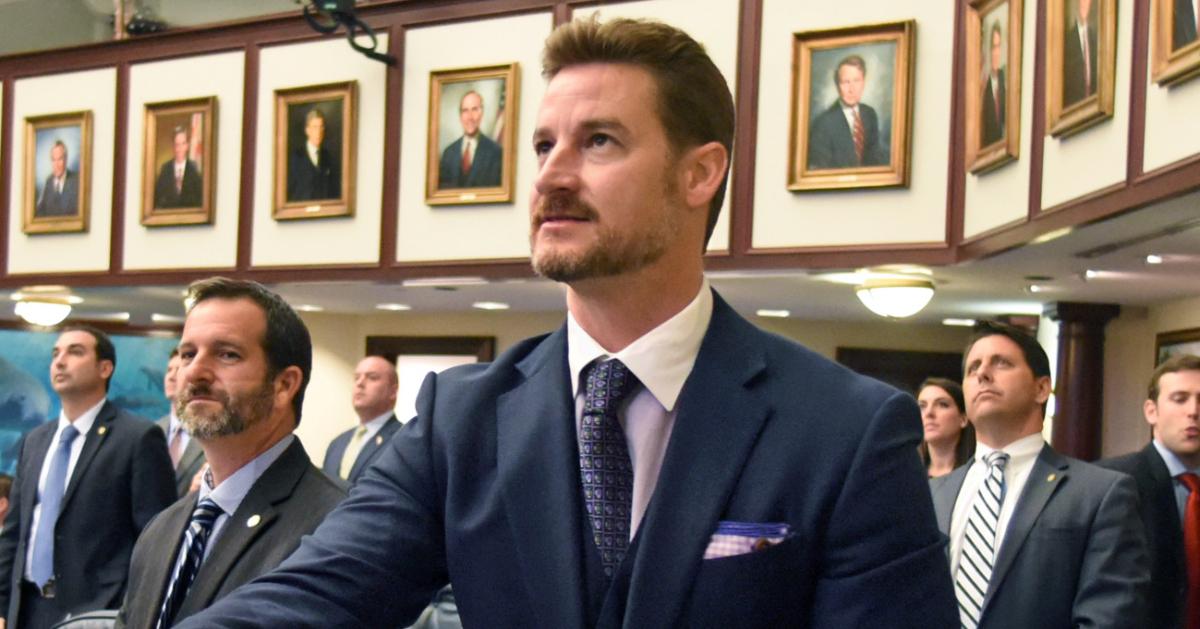 As the U.S. representative for Florida's 17th congressional district — which covers swathes of south-central Florida — Greg Steube has quite a large constituency. A fervent Republican, Steube has served three terms in the Florida House of Representatives as well as two years in the Florida Senate, accolades that solidify his pedigree in the political sphere.
Article continues below advertisement
However, the most recent reason Steube is making headlines has nothing to do with his work as a congressman. Instead, the Florida native is dealing with an injury that has his followers concerned. So, what happened to Congressman Steube? Let's take a look at the details of the situation.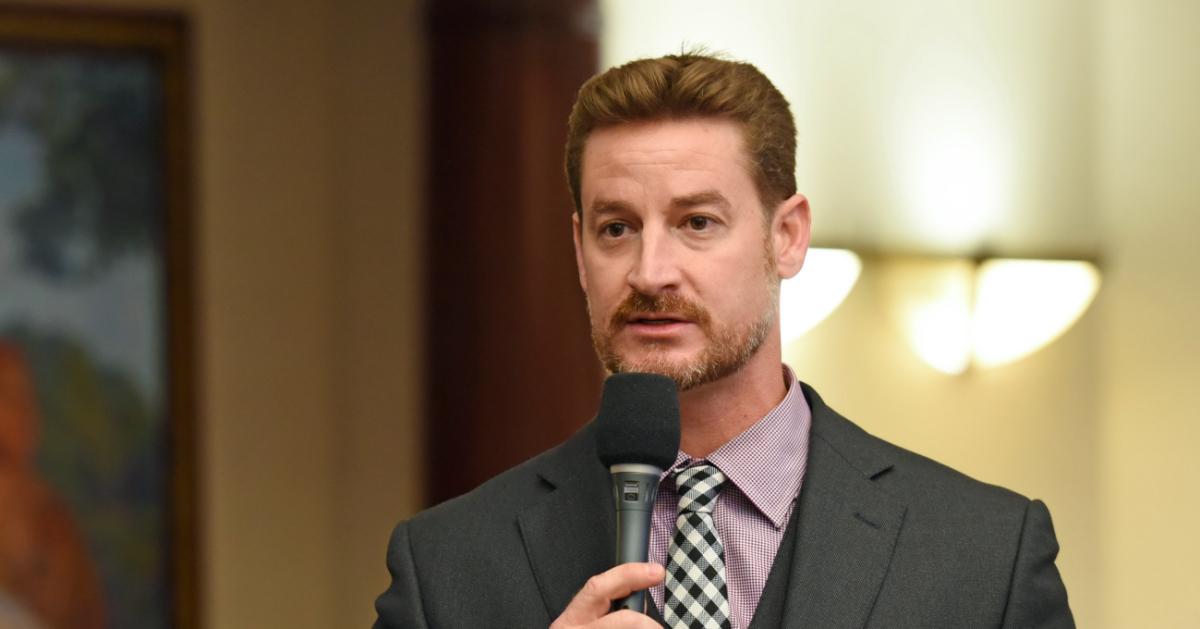 Article continues below advertisement
What happened to Greg Steube? He was involved in an accident.
According to a report from the Sarasota Herald-Tribune, Steube was involved in an accident on his property on Jan. 18 while trimming trees. The congressman fell 25 feet after being knocked from his ladder.
A bystander noticed the situation and dialed 911 after Steube's fall. He was initially brought into intensive care, but was transferred to regular treatment within the same hospital the following day.
Representatives for Steube told the publication at the time that he was "making progress and in good spirits."
They added, "Thank you to all who continue to pray for Congressman Steube."
The publication obtained the 911 call made about Steube's fall, noting that injuries were spotted on his arm, back, and other parts of his body as well as that he appeared "dazed."
911 caller Darrel Woodie, who works as a part-time field representative for U.S. Rep. Vern Buchanan, said, "I think his left arm is scarred up pretty good," noting, "A branch hit the ladder, took him out."
Article continues below advertisement
Woodie said in a statement released by Buchanan's office: "When I saw Congressman Steube fall, I wanted to help him immediately. It's extremely fortunate that I was there to witness the accident and was able to call 911 and help get the Congressman the care he needed as quickly as possible. I hope he makes a full and speedy recovery."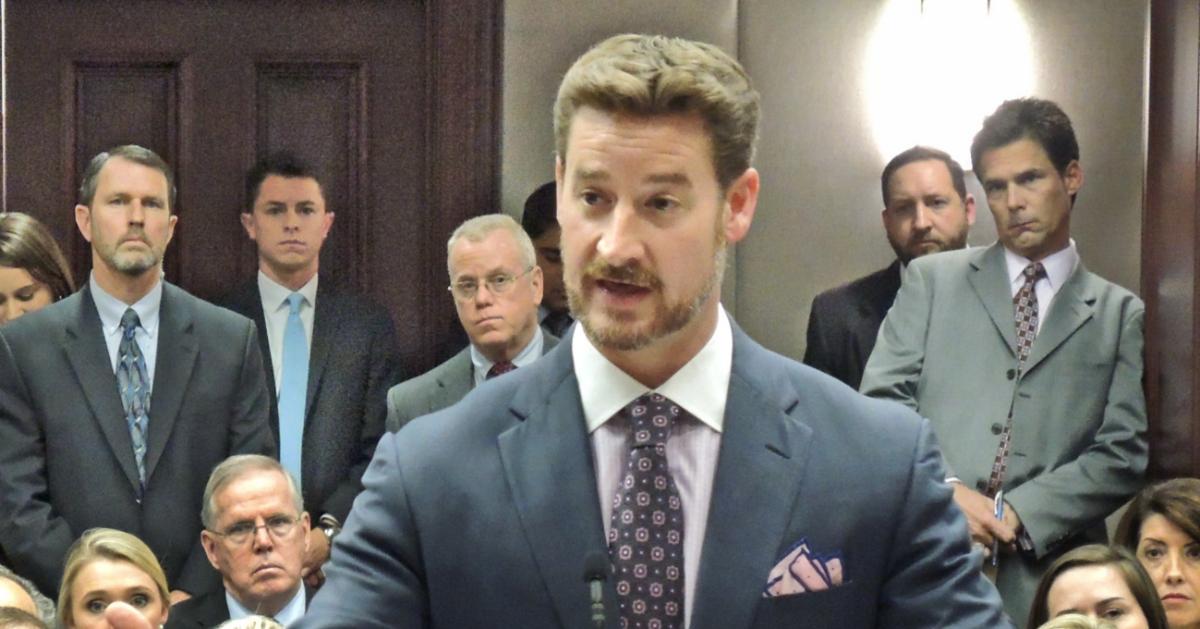 Article continues below advertisement
The well-wishes were echoed by House Speaker Kevin McCarthy, who tweeted on Jan. 19, "I spoke with @RepGregSteube and his wife, Jen, this morning. He is in good spirits, and our entire conference prays for a swift recovery. I informed him he will serve on the Select Subcommittee on the Weaponization of the Federal Government, and he is eager to get back to work!"
Greg Steube updated constituents on his condition less than a month after his fall.
During an appearance on Fox and Friends on Feb. 8, Steube explained his condition a few weeks removed from the accident. He told hosts that he suffered a concussion during the fall, tore ligaments in his neck, punctured a lung, and cracked his pelvis.
Article continues below advertisement
"Thankfully I was able to take the neck brace off that I've had on for three weeks," he said during his appearance on the show. Steube also noted that due to his punctured lung he is unable to fly for a few weeks until it heals.
When doctors examined the crack in his pelvis, it was determined that the best course of action would be if he avoided weight-bearing on it for a few weeks. All-in-all, Steube said, "Through God's grace, I'm healing every day," and seemed to be in good spirits.
He appeared alongside Woodie on the program as well and expressed his gratitude that the Good Samaritan — who attended the State of the Union address as Steube's guest — had been there to help him at the time of his accident.