'Secret Invasion' Dives Further Into Nick Fury's Personal Life (SPOILERS)
A very brief moment in the 'Secret Invasion' premiere has left many viewers wondering: Is Nick Fury gay? Stick around for all the known details.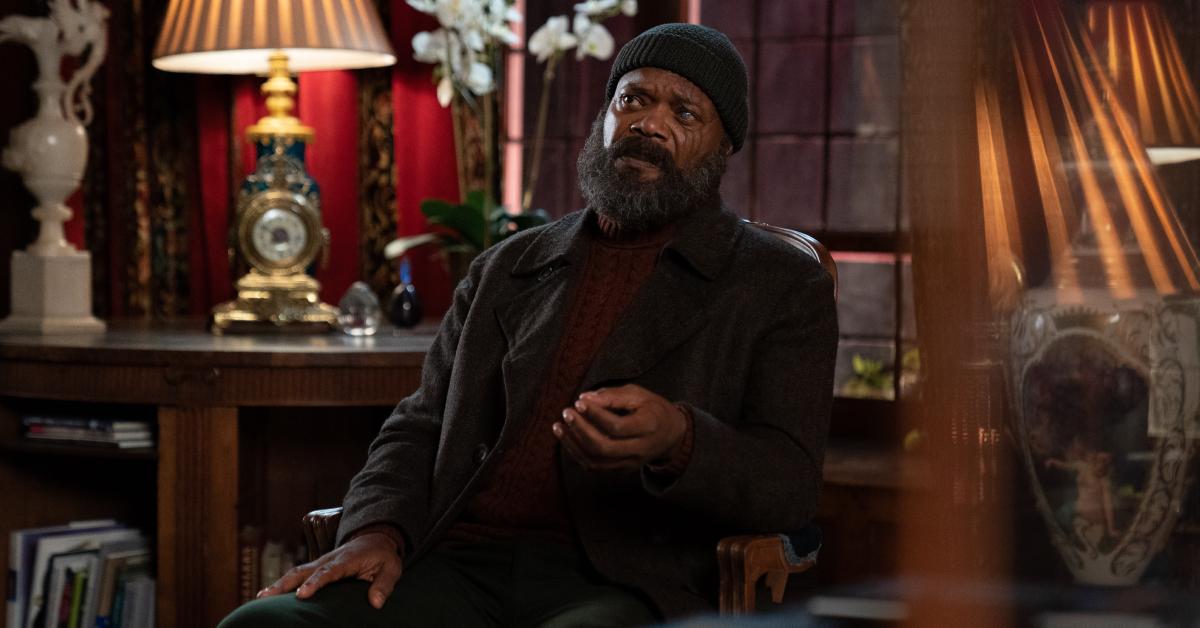 Spoiler alert: This article contains spoilers for Episode 2 of Secret Invasion.
Marvel's new spy thriller series Secret Invasion just recently arrived on Disney Plus, but that hasn't stopped it from offering some major surprises in the first episode. From killing off [SPOILER] in the premiere to G'iah (Emilia Clarke) double-crossing her father, there are plenty of unexpected twists and turns no one will see coming.
Article continues below advertisement
The show poses a lot of questions, but one that some fans are harping on has to do with the one and only Nick Fury (Samuel L. Jackson). No, it's not about him possibly being a Skrull — it's about his sexuality.
So, is Nick Fury gay? Read on to find out.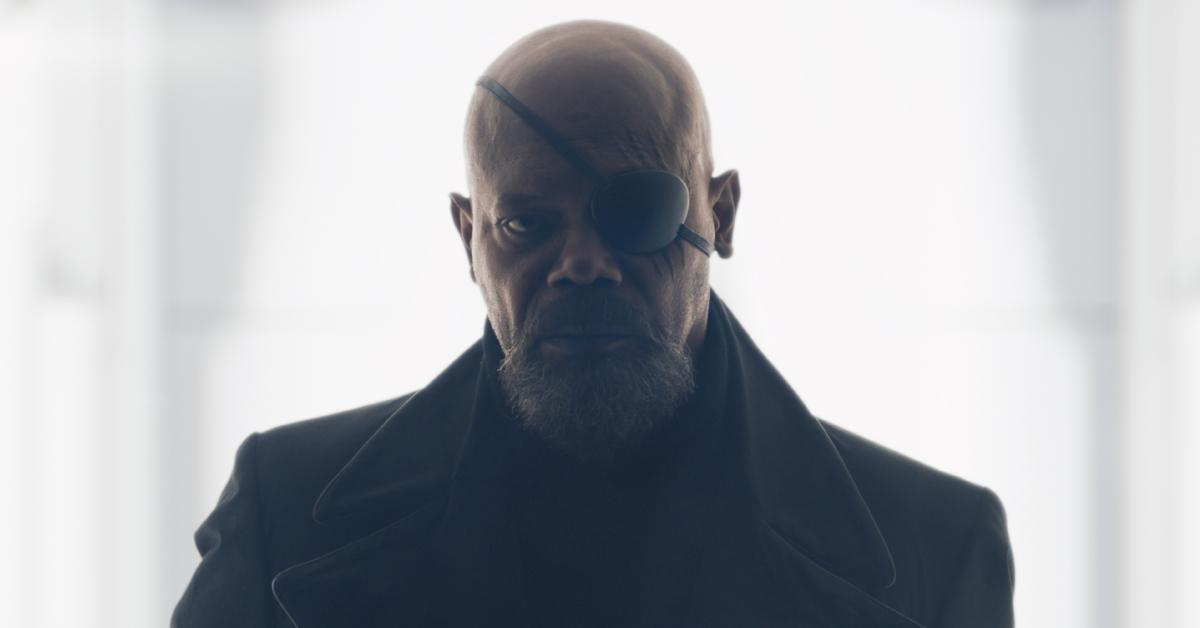 Article continues below advertisement
So, is Nick Fury gay in 'Secret Invasion'?
Although many are curious to know more about the Skrull invasion and if any of our favorite characters are actually Skrulls in disguise, others can't help but focus on one very brief moment in the premiere of Secret Invasion. After he returns to Earth, Fury reunites with Talos (Ben Mendelsohn) in quite an intimate embrace.
They simply press their foreheads together, which is enough evidence for fans to believe that Fury is gay. One fan on Twitter said, "Did anyone get a bit of a gay vibe between Nick Fury and Talos in that one scene of Episode 1 in Secret Invasion [or was it] just me?" Another tweeted that Fury and Talos are "gay as hell for each other."
Article continues below advertisement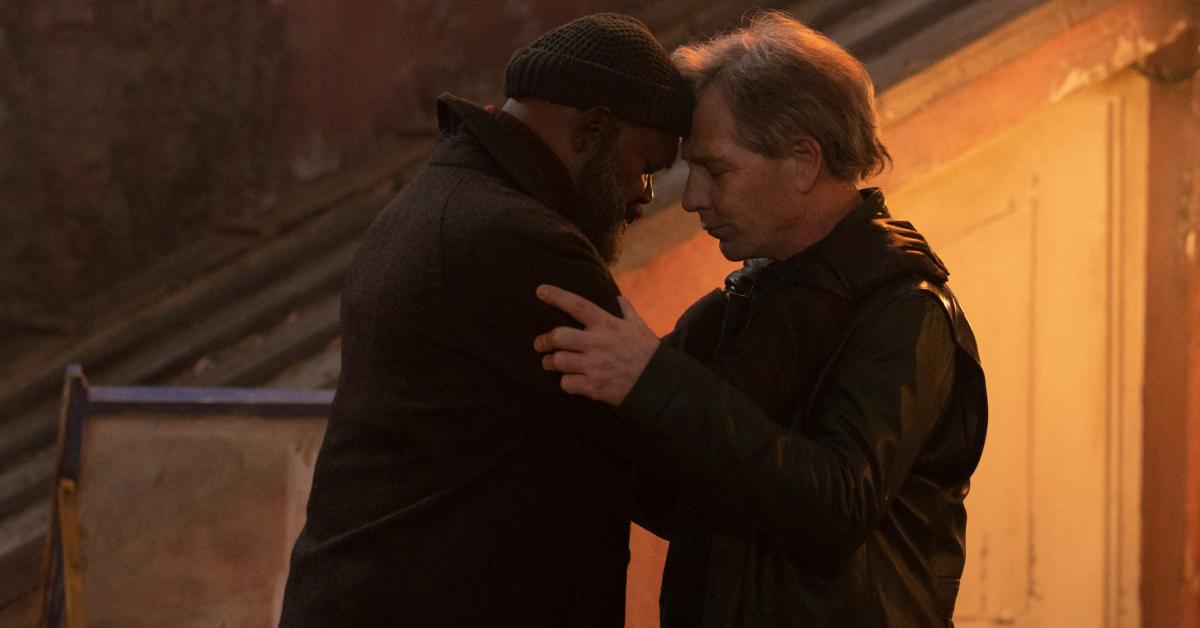 As of this writing, there's been no indication that Fury is gay. He's never explicitly addressed his sexuality in the MCU, and he's yet to open up about it in Secret Invasion. Plus, actor Samuel L. Jackson told Vanity Fair that Fury's head-to-head reunion with Talos is simply a Skrull greeting: "[Fury] hadn't seen [Talos] in a while," he said.
Article continues below advertisement
Distractify also attended the official Secret Invasion press conference, in which Sam and Ben opened up about their characters' connection. When asked if there's a strain on the relationship between Fury and Talos, they both implied that that couldn't be further from the truth.
"It's not a strain; it's an evolution," Ben said, while Sam added, "It's brotherly love. I love Talos like a brother. He's like my green brother." Well, there you have it, folks!
Article continues below advertisement
Nick Fury has a wife, and she appears in 'Secret Invasion.'
If you're still convinced that Nick Fury is gay, you won't after the end of Secret Invasion's second episode because his wife makes her presence known. Wait, what?! We know it's odd to imagine Fury with a partner, but this isn't the first time he's mentioned having a wife.
When he showed up at Steve's (Chris Evans) apartment in Captain America: The Winter Soldier, Fury said he and his wife had a fight and needed a place to stay (he actually sought out Cap because of Bucky).
Article continues below advertisement
Nearly 10 years later, Marvel is finally expanding on Fury's personal life, revealing in the final moments of Episode 2 that he's married to Priscilla (Charlayne Woodard) — a Skrull. She's the same woman from the start of the episode, who helped the other Skrull refugees and introduced Fury to a young Gravik
New episodes of Secret Invasion drop Wednesdays on Disney Plus.