Marvel Confirms When 'Secret Invasion' Takes Place in the MCU Timeline
Following the premiere of 'Secret Invasion,' many fans are eager to know: Where does the show fit in the MCU timeline? Read on to find out!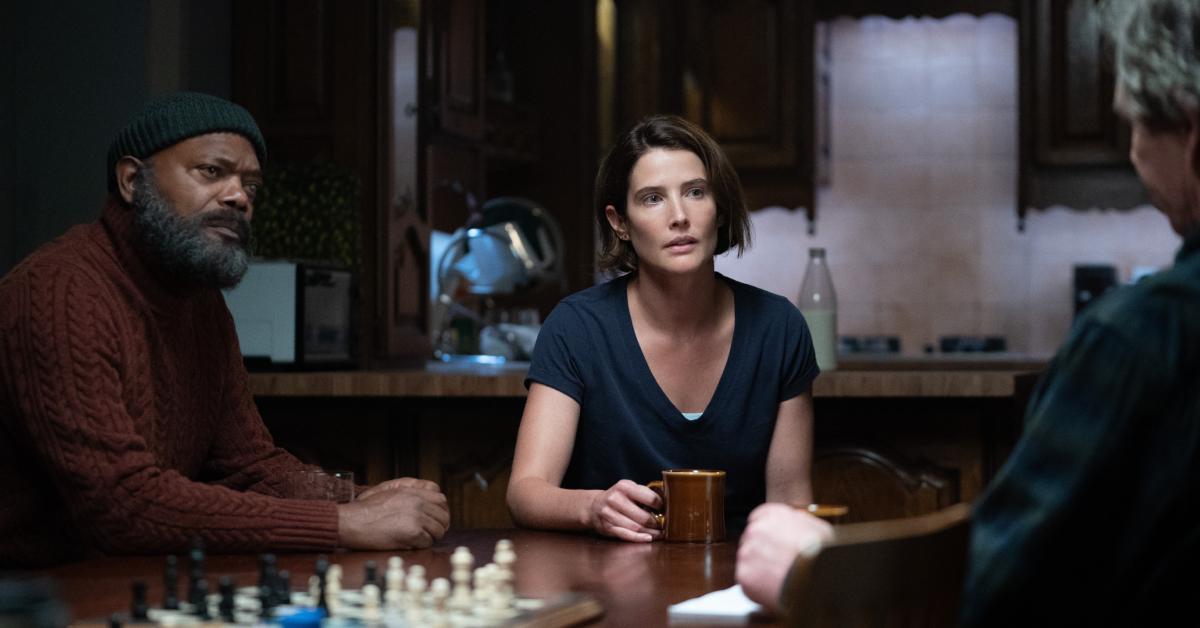 Since its debut in 2008, the Marvel Cinematic Universe has grown exponentially — unfortunately, with that growth comes confusion, specifically regarding the franchise's timeline. The series has since branched out into the world of TV, creating another level of interconnectivity through Disney Plus originals like Secret Invasion.
Article continues below advertisement
While everyone is to see Nick Fury (Samuel L. Jackson) step into the spotlight, fans aren't sure about where Secret Invasion fits in the MCU timeline. We know it's post-Blip, but when does the series actually take place?
Distractify attended the official Secret Invasion press conference, so stick around to learn what executive producer Jonathan Schwartz and Marvel Studios president Kevin Feige revealed about the show's time frame.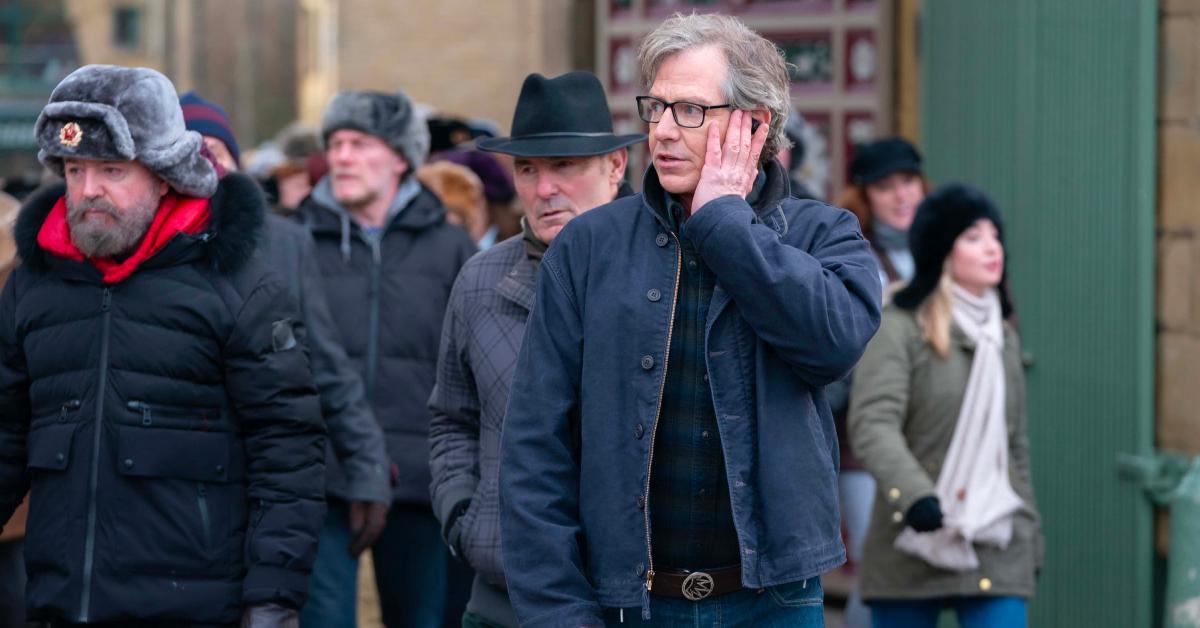 Article continues below advertisement
Where does 'Secret Invasion' fit in the MCU timeline?
At the official press conference for Secret Invasion, the moderator read a question that asked where the show fits in the overall MCU timeline. Kevin Feige handed it over to Jonathan Schwartz, who offered quite a vague response.
"It's present-day MCU, is what we're calling it," he said. "It exists basically along the timeline that the shows come out in. So, post-She-Hulk, post-Blip, right at this exact, present day in the MCU. I think that's all I can say."
According to the upcoming Marvel Studios The Marvel Cinematic Universe: An Official Timeline, She-Hulk: Attorney at Law begins in 2024 and concludes in 2025. So, this means Secret Invasion takes place in 2025 in MCU canon.
Article continues below advertisement
Where was Nick Fury before 'Secret Invasion'?
From its very first second, Secret Invasion deals with Nick Fury's absence from the Skrulls — why did he abandon the shapeshifters when they needed him? Where did he go? If you recall, he fell victim to Thanos' snap and disappeared with half of the universe. Fury, along with everyone else, was brought back by the Hulk in Endgame.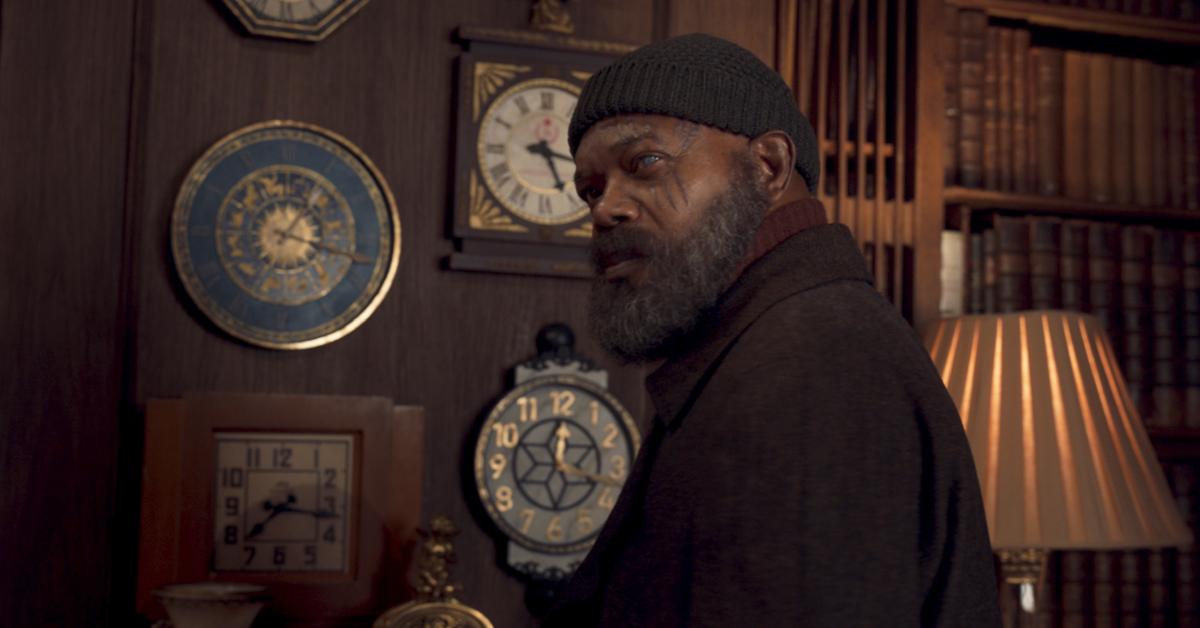 Article continues below advertisement
He attended Tony Stark's funeral, which suggested he was no longer pretending to be dead. The former S.H.I.E.L.D director then learned of Peter Parker's identity as Spider-Man and gave him the E.D.I.T.H. glasses. However, it wasn't the real Fury — he sent Talos (Ben Mendelsohn) to take his place while he vacations on a space station.
Fury was MIA for most of Phase Four, and the first episode of Secret Invasion reveals why — he was in space working on a station named SABER, which is teased in the trailer for The Marvels. He had no intention of going back home, but after learning that Skrulls have invaded Earth, he returns to help Maria Hill (Cobie Smulders) and Talos.
Article continues below advertisement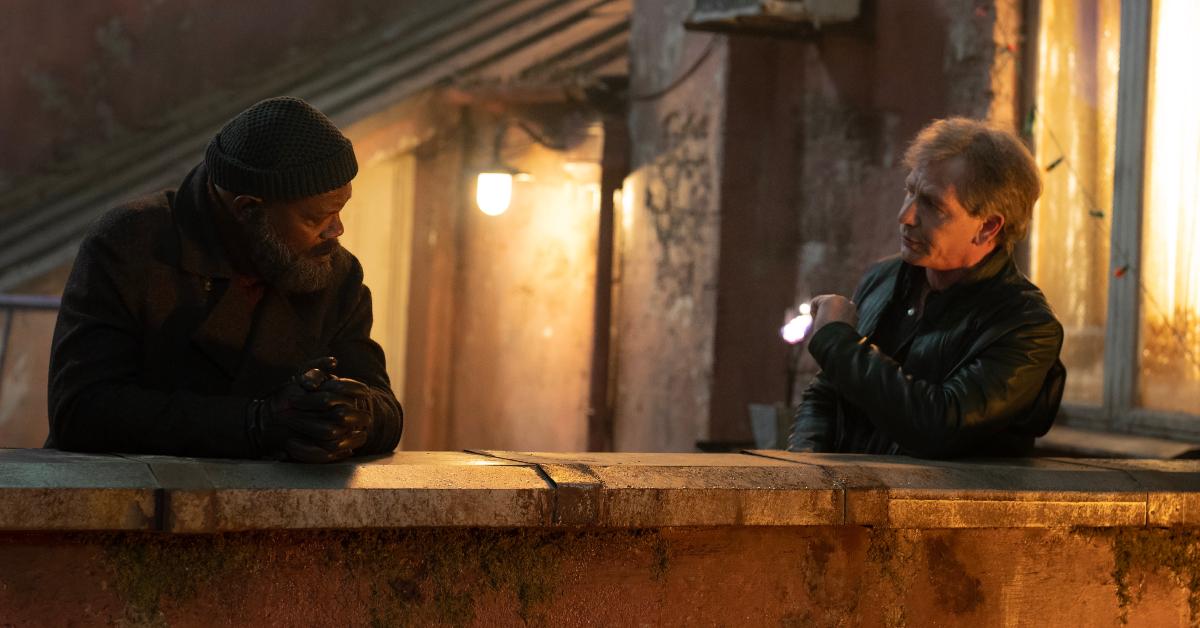 During the press conference for Secret Invasion, actress Cobie Smulders briefly touched on Fury's disappearance and how it affected her character's connection with the eye patch-wearing badass. She explained, "I think the relationship [between Maria and Fury] is quite strained because she's been calling, and he hasn't been answering."
Ben Mendelsohn added that Talos "coulda used" Fury, but the spy cut off all connection with him (rude).
New episodes of Secret Invasion drop Wednesdays on Disney Plus.