Emilia Clarke Joins the MCU in 'Secret Invasion' as a Dangerous Skrull
'Secret Invasion' is full of both familiar and new faces, including G'iah. Who is she? Stick around to learn all about the resentful Skrull.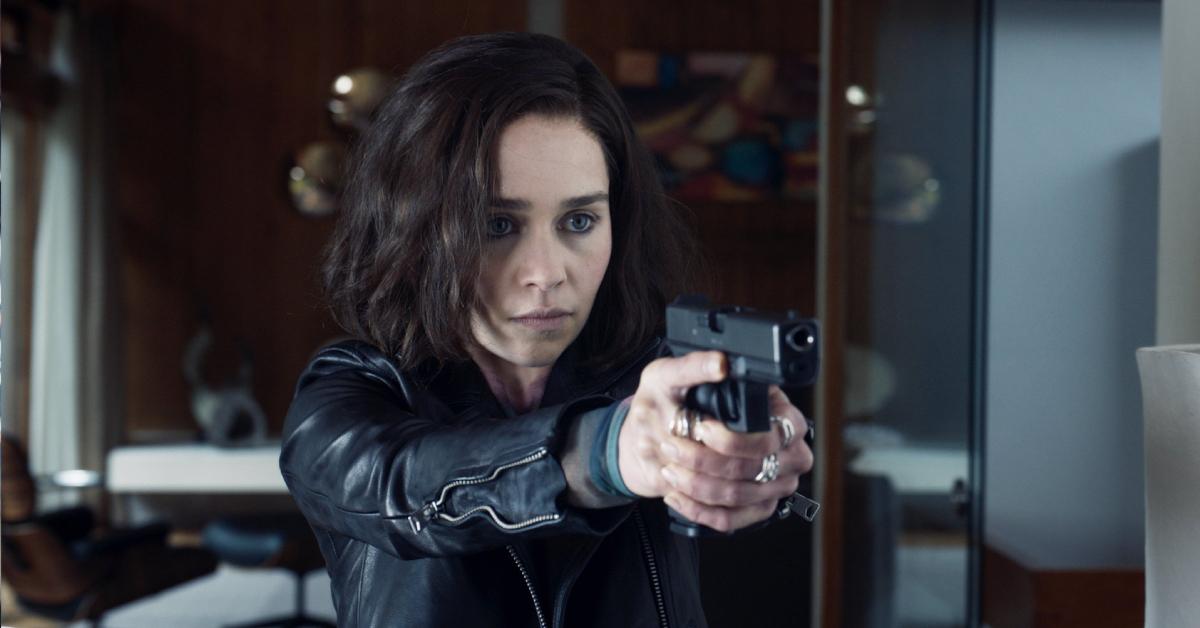 Spoiler alert: This article contains spoilers for Episode 1 of Secret Invasion.
After much anticipation, Secret Invasion is here — and the stakes are higher than ever in a post-Endgame world. The nail-biting first episode kicks off the MCU's spy thriller with shocking twists and turns, leaving viewers on the edge of their seats and theorizing what will happen next.
Article continues below advertisement
Who can you trust in a world where even government officials can't tell who the invaders are? This question weighs heavy on every character, especially Nick Fury (Samuel L. Jackson), who's doing all he can to thwart a Skrull invasion of Earth. His attempts have been fruitless against the rebel Skrulls, so is it too late? Only time will tell.
For now, let's learn more about G'iah (Emilia Clarke), a member of the radical Skrull group.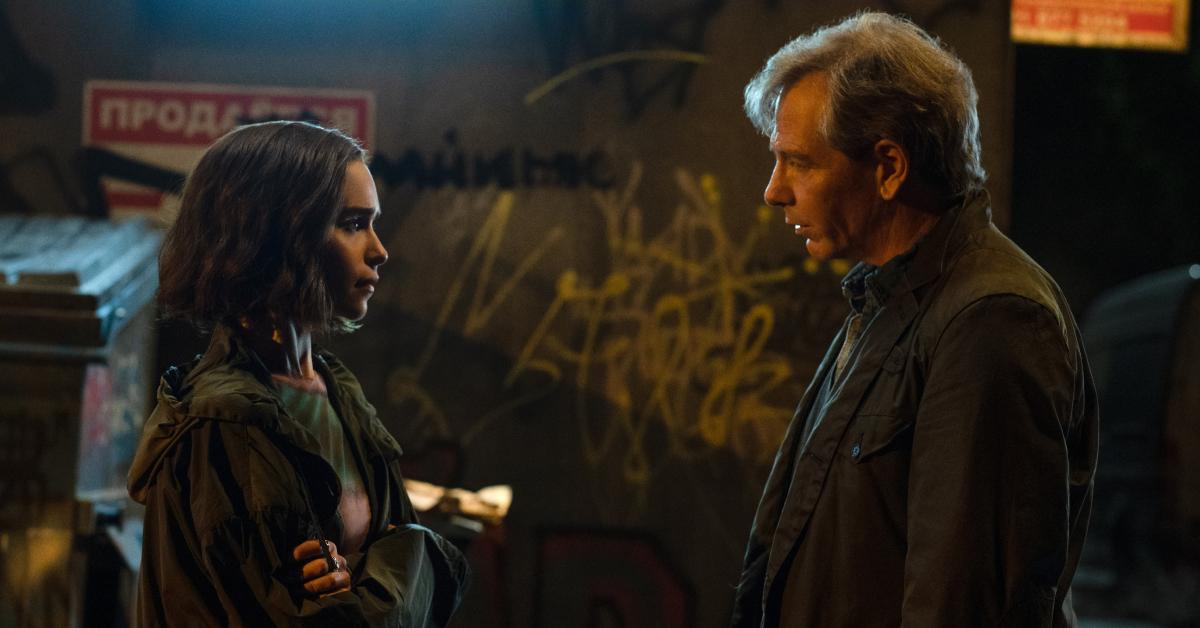 Article continues below advertisement
Who is G'iah in 'Secret Invasion'?
G'iah, who was first introduced in the 2019 blockbuster Captain Marvel, is the estranged daughter of Fury's longtime ally, Talos (Ben Mendelsohn). The show implies she left her father's faction and went off on her own — but why?
If you recall the ending of Captain Marvel, the titular superhero — alongside Fury and Talos — promised to find the Skrulls a new homeworld; decades later, they still haven't delivered on their word. As a result, G'iah lost faith in her father and joined Gravik's (Kingsley Ben-Adir) faction of Skrulls.
Article continues below advertisement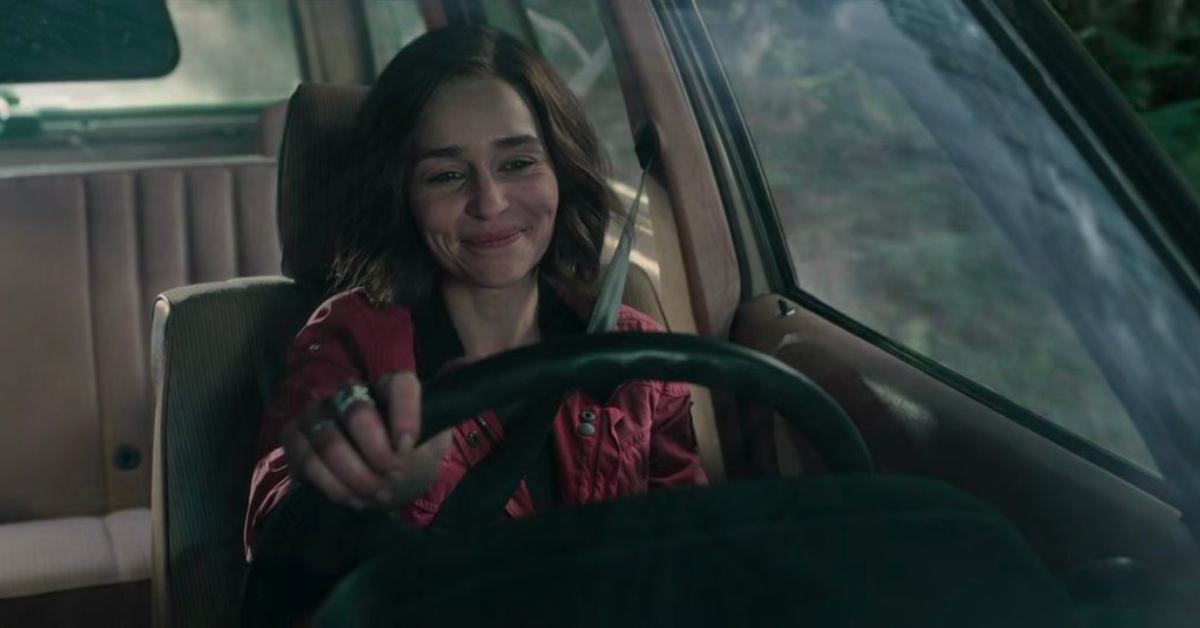 She aids the Skrulls in executing a covert invasion of Earth, but upon learning of her mother's demise (possibly at the hands of Gravik), G'iah grows suspicious of the ruthless leader and secretly helps Talos — or so it seems. She reveals the rebels' plan to her father, but Fury, Talos, and Maria Hill (Cobie Smulders) learn that G'iah double-crossed them.
Article continues below advertisement
What comes next is total devastation, and we're not sure if Talos can ever fulfill his late wife's wishes: "Find G'iah and reconcile." This was G'iah's one chance to save herself, and she blew it — literally and figuratively.
G'iah life in Marvel Comics is just as tragic.
Like her MCU counterpart, G'iah is a fierce agent in the comics. She is sent to Earth, where she has a family and raises her three daughters alongside her partner and fellow operative, Klrr, as the Warners, a family in Stamford, Conn. The pair's sole purpose is to pave the way for a Skrull invasion.
Article continues below advertisement
G'iah works for Congresswoman Baker, while Klrr works for Tony Stark, aka Iron Man, at Stark Unlimited. When they aren't working, the couple goes on missions with their kids; one mission resulted in their daughter Ivy's "death" (she survives). The duo thinks Project Blossom — a secret government-sponsored organization tasked with revealing and eradicating Skrulls hidden on Earth — killed Ivy, so they set out to stop it.
As the family gathers information about Project Blossom, they are sent on an intense ride — one that results in Klrr's death after being betrayed by a Skrull Moloth. G'iah avenges him, and she and her daughters try to move forward.
New episodes of Secret Invasion drop Wednesdays on Disney Plus.