Meet Gravik: The Leader of a Group of Rebel Skrulls in 'Secret Invasion' (SPOILERS)
Marvel's 'Secret Invasion' has found its villain in the cruel and remorseless Skrull known as Gravik. Here's everything you should know about him.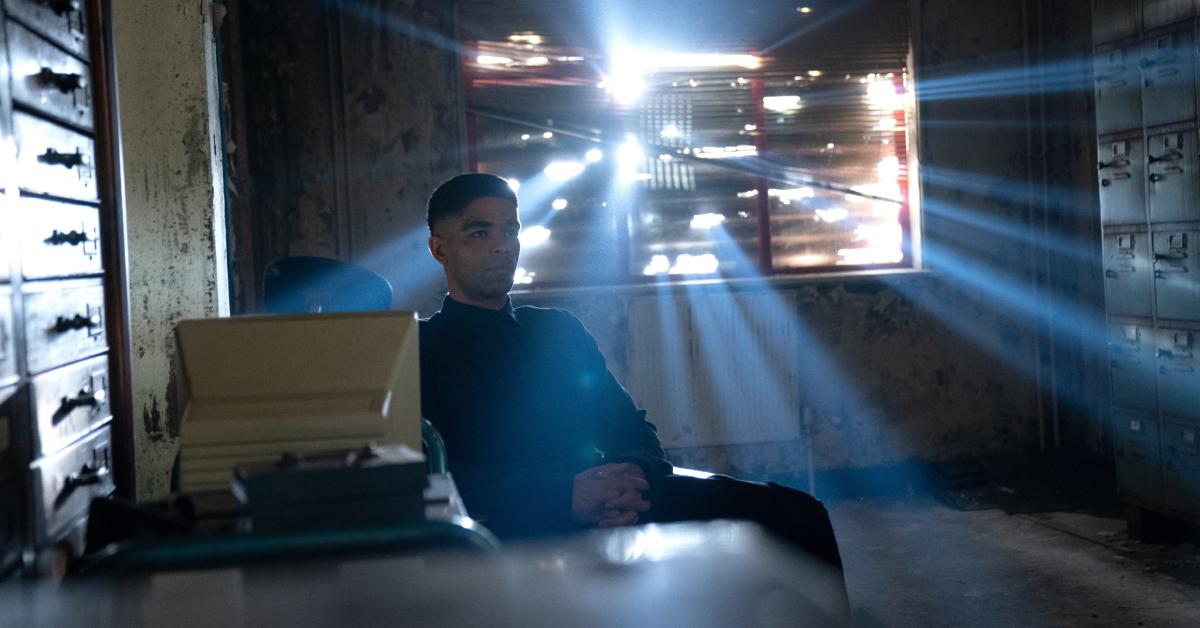 Spoiler alert: This article contains spoilers for Episode 1 of Secret Invasion.
Chaos has arrived in the form of a Secret Invasion.
Based on the Marvel Comics storyline of the same name, the political thriller miniseries follows Nick Fury (Samuel L. Jackson) as he discovers a covert invasion of Earth by a radical faction of shapeshifting Skrulls, led by the villainous and merciless Skrull known as Gravik (Kingsley Ben-Adir).
Article continues below advertisement
From there, Fury recruits his best allies — Everett K. Ross (Martin Freeman), Maria Hill (Cobie Smulders), and Talos (Ben Mendelsohn) — and sets out to prevent a Skrull invasion of Earth. But are they too late? Only time will tell; for now, let's explore Gravik and his intentions.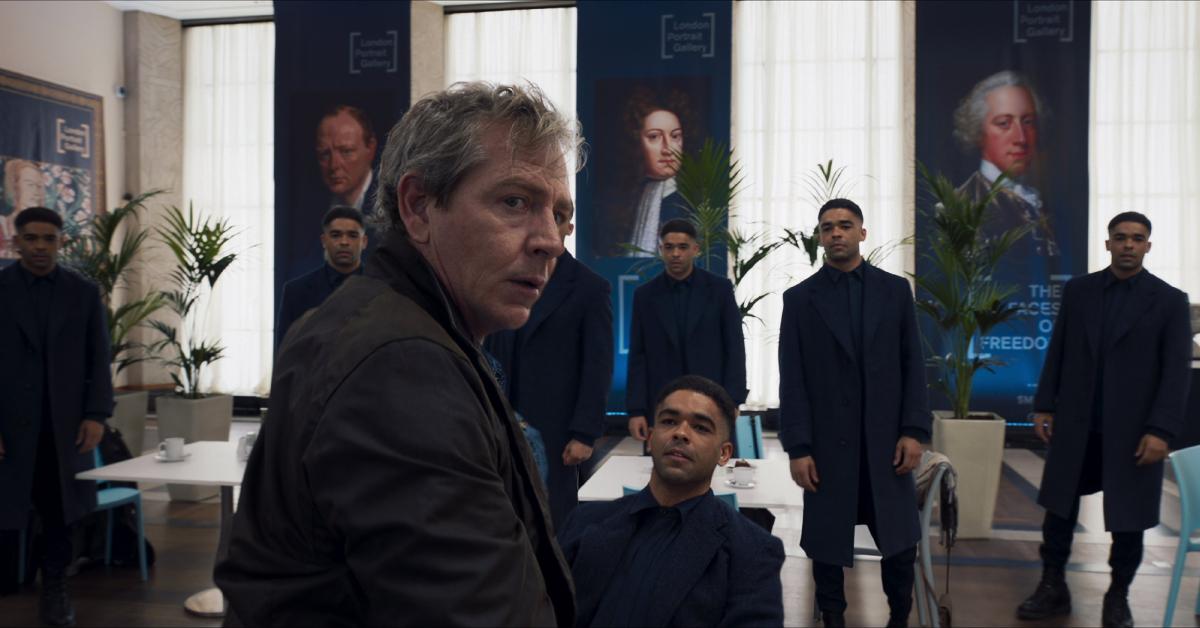 Article continues below advertisement
Who is Gravik in 'Secret Invasion'?
First and foremost, Gravik is an entirely original character created solely for Secret Invasion — this means the MCU has free rein when it comes to developing Gravik's origin story, as well as his motivations.
As previously stated, Gravik is the leader of a group of rebel Skrulls who ditched Talos and Fury after they seemingly went against their word and failed to find the Skrulls a new home. Gravik decides to take matters into his own hands, rallying the Skrulls together and persuading them to infiltrate Earth for the resources they need.
Article continues below advertisement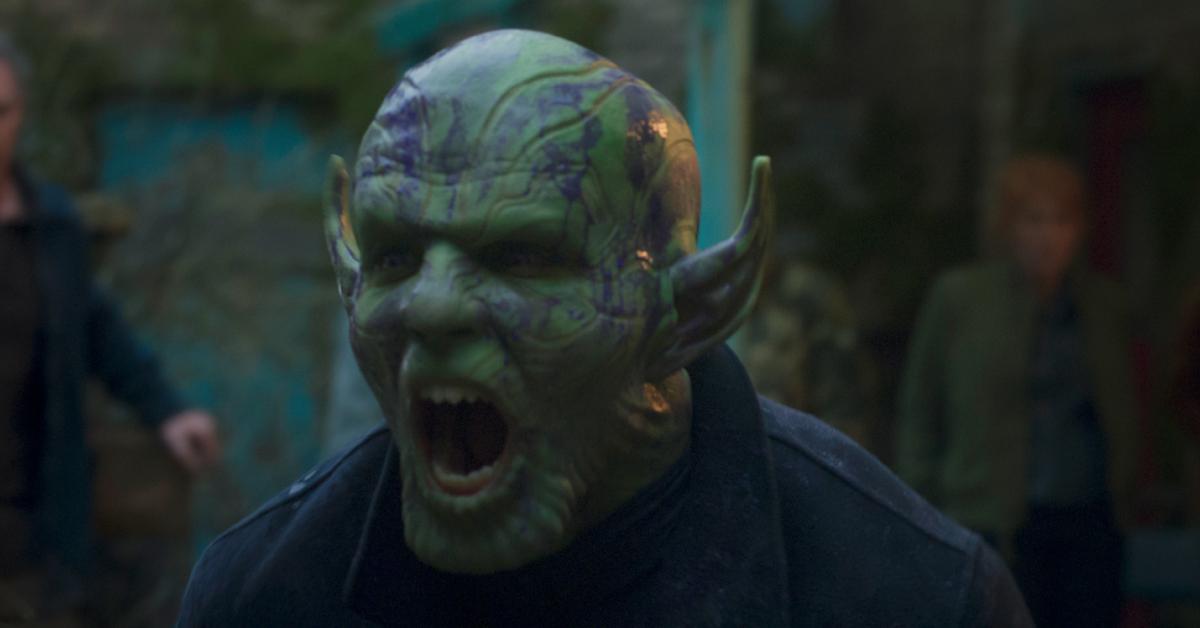 Although it's easy for fans to understand why Gravik and his fellow radical Skrulls feel the way they do, their actions are impossible to defend. In the final minutes of the first episode, Gravik detonates three bombs in a Russian market square and kills thousands. He then shapeshifts into Fury and fatally shoots Maria Hill (RIP, we'll miss her).
Article continues below advertisement
You may be wondering, "Why is Gravik doing this?" Well, he and the rebel Skrulls created the AAR (Americans Against Russia) to start a war between the United States and Russia. Now, based on the episode's shocking conclusion, Gravik succeeded. While the world engages in battle, the Skrulls will invade Earth until humans cease to exist.
Kingsley Ben-Adir teases that Gravik could become a Super-Skrull.
At the time of writing, there's only one episode available to stream on Disney Plus — but that hasn't stopped viewers from theorizing that Gravik will become the MCU's Super-Skrull. An enemy of the Fantastic Four, the Super-Skrull is a Skrull warrior who was given the collective abilities of Marvel's first family.
Article continues below advertisement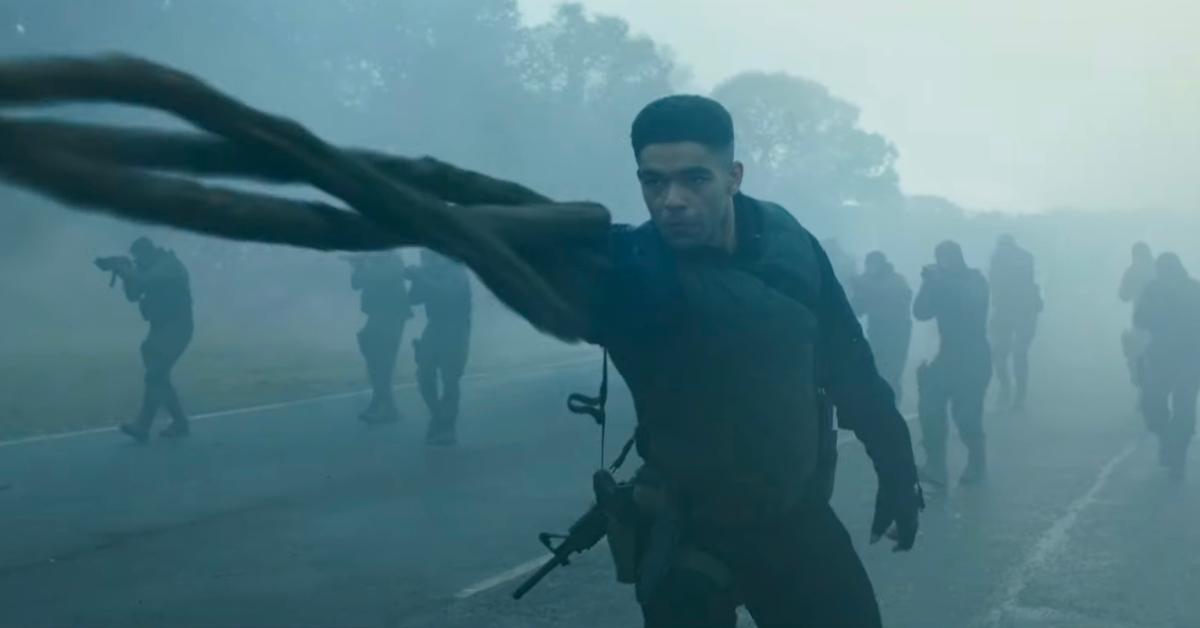 In the official trailer and various teaser clips for Secret Invasion, Gravik stretches his arm an impressive distance, in the exact same way that Reed Richards, aka Mister Fantastic, would be able to do.
However, Gravik's arm replicates Groot's — tree roots and all. With the Fantastic Four yet to make their MCU debut, does this mean the Super-Skrull adopted the powers of another superhero team, say, the Guardians of the Galaxy?
Article continues below advertisement
It's definitely a possibility! Ahead of the series premiere, actor Kingsley Ben-Adir spoke with Screen Rant and hinted that Gravik could become a Super-Skrull. He explained that his character's goal is to be more powerful than anyone else, explicitly saying "Super-Skrull." Interesting...
New episodes of Secret Invasion drop Wednesdays on Disney Plus.