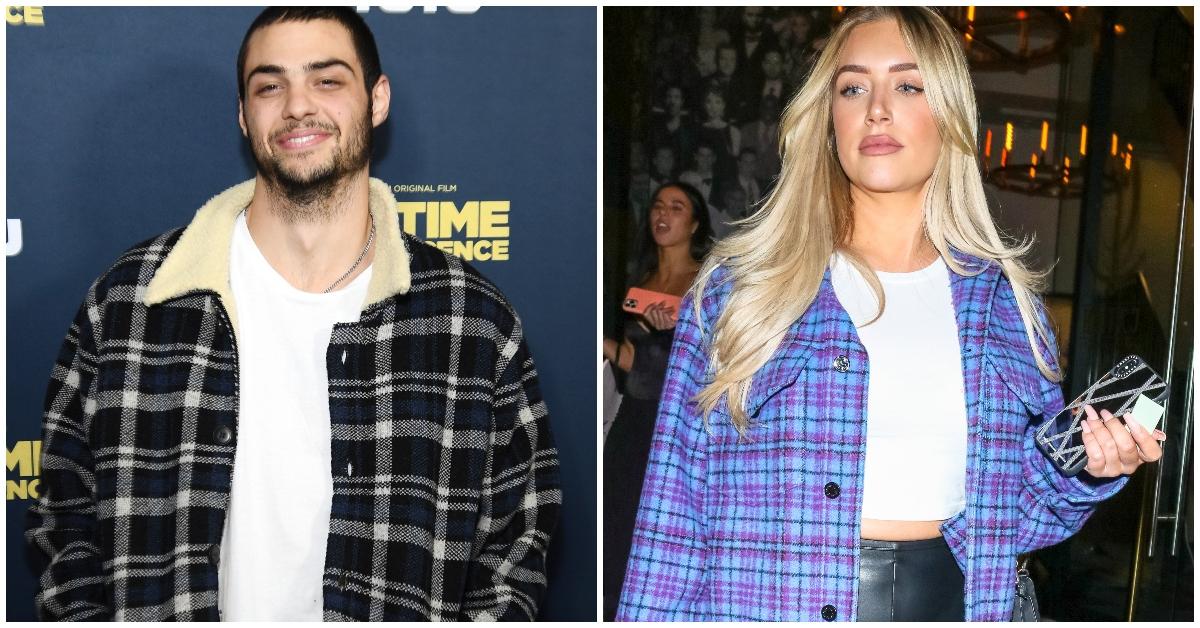 Has Our Internet Boyfriend Noah Centineo Really Eloped?!
Heartthrob actor Noah Centineo may have broken all our hearts yesterday. Rumors that Noah has married his girlfriend-slash-influencer Anastasia 'Stassiebaby' Karanikolaou in Las Vegas have started to spark, and now the internet is ablaze with questions.
But did this famous couple actually tie the knot?
Article continues below advertisement
Is Noah Centineo really married? Instagram has the receipts.
Rumors of the elopement began after notorious celebrity gossip account @deuxmoi received multiple DMs from anonymous sources claiming they spotted Noah and Stassie in Las Vegas together.
This is not totally illegitimate evidence, as Stassie posted to Instagram from the Wynn Hotel in Las Vegas earlier that day. Zooming in on the second image in her set, a possible wedding ring can be spotted on her hand.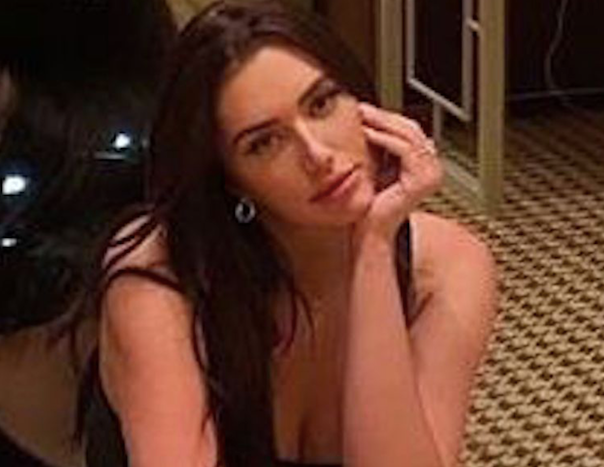 Article continues below advertisement
Screenshots show that multiple sources claimed to see Noah propose to Stassie outside the beach club, and that connections to the family (including the alleged friend of Noah's sister's boyfriend) were told that this elopement happened without much warning.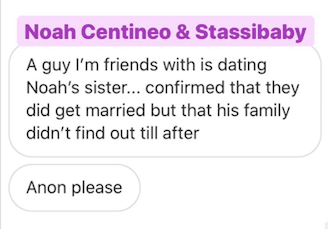 Article continues below advertisement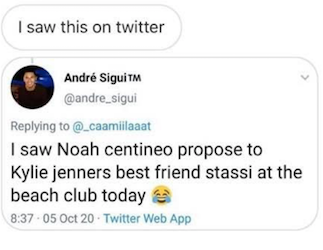 Another theory pointed out by eagle-eyed fans was the fact that Noah's recent call to "text him" plus a video saying he'd like to film his fans could indicate a possible MTV-style prank. The screenshot below was also sent in anonymously, but makes an excellent point: would Stassie and Noah pull a Tana and Jake and get married for likes?
Or would they not want to risk putting their careers on the line for a stunt that could end up in an expensive annulment?
Article continues below advertisement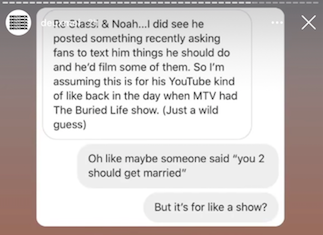 Any parent would be furious that their young adult jetted off to get married without telling them, but it looks like these rumors, while juicy, are a false alarm.
Neither Noah nor Stassie have confirmed any of this, and none of the anonymous sources have revealed themselves or validated their connections.
Let's hope for the sake of both parties that if congratulations really are in order, they'll tell us!
Article continues below advertisement
Noah Centineo's dating history is extensive — and includes a few influencers.
Actor and Instagram caption king Noah has been breaking hearts in Hollywood ever since he stepped on the scene, dating models like Alexis Ren and now, Kylie Jenner's BFF Stassie, who has been linked to her own fair share of Hollywood royalty.
Stassie herself grew to fame more recently due to Kylie's falling out with Jordyn Woods.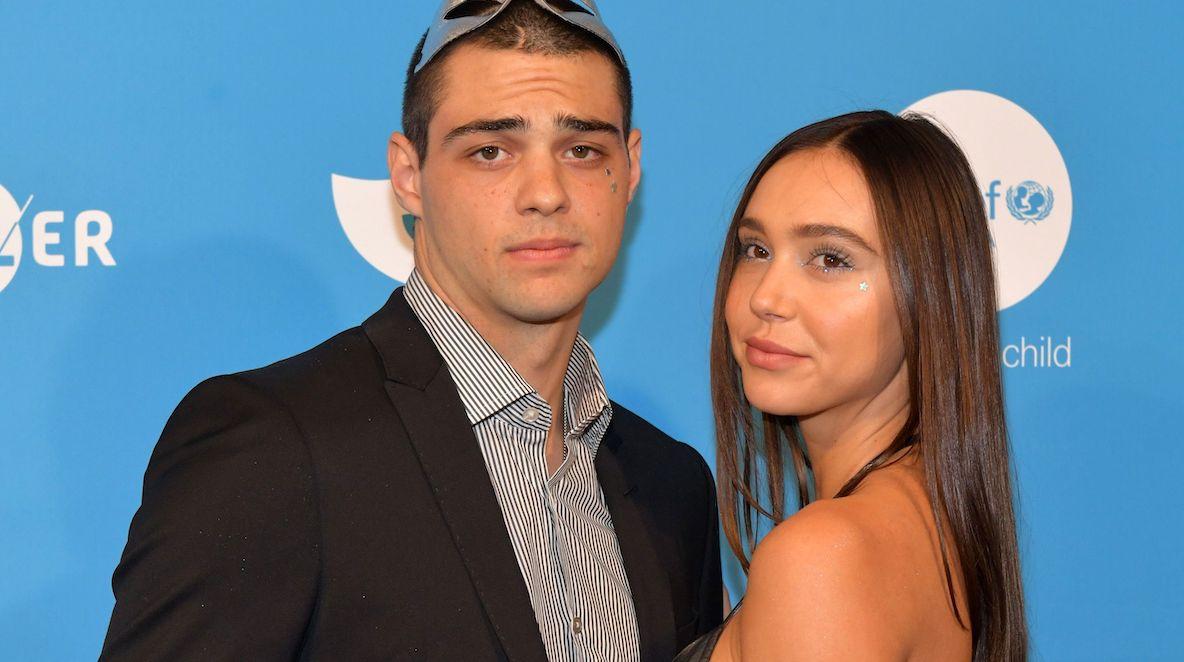 Article continues below advertisement
Noah's most recent relationship with actress-influencer Alexis Ren ended in a very quiet breakup this April, where the two unfollowed each other on Instagram. They had met in September of 2019 at the airport and developed an instant bond. But Alexis wasn't the only influencer on his radar, it seems because only a few months after their split, he was back on the prowl.
Fans think that Noah and Stassie have been together since June, after a series of flirty Instagram comments surrounding Noah's favorite jacket that has begun to be Noah's calling card.
Stassie isn't the first celebrity that Noah's left comments for, with his other thought-to-be paramours including To All The Boys I've Loved Before co-star Lana Condor, Lily Collins, and now, Stassie.