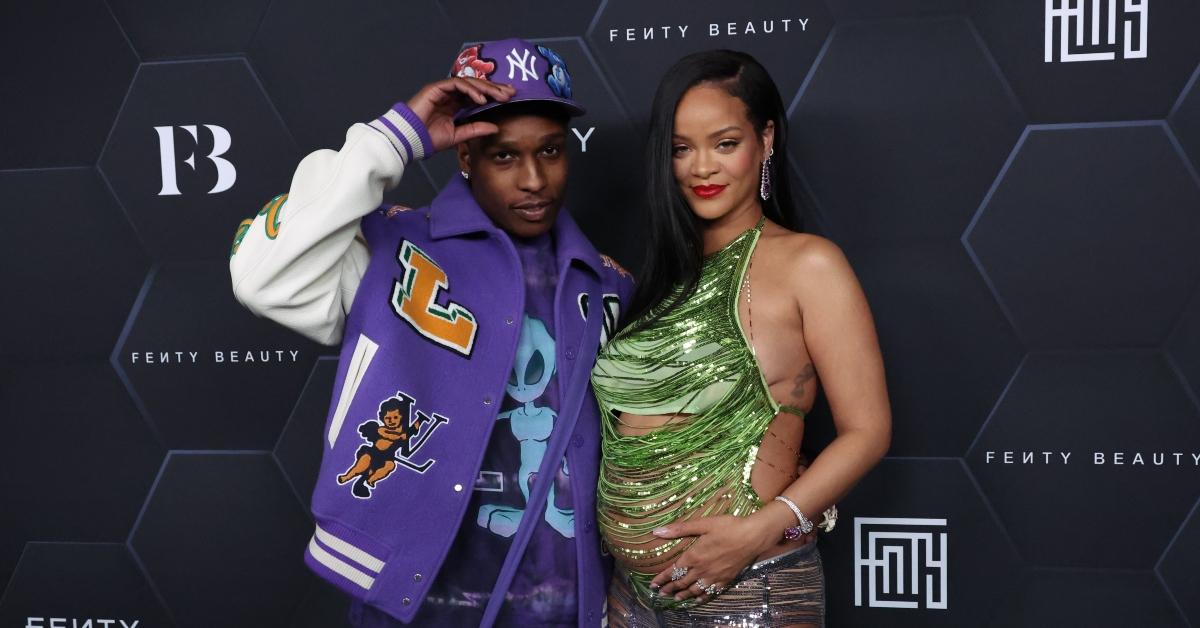 Rihanna Announces Second Pregnancy During Halftime Show Performance
Looks like Rihanna had the best guest star ever at the Super Bowl Halftime Show — her second child! The superstar, 34, confirmed her second pregnancy by debuting her baby bump during the Big Game's musical performance (which, tbh, is the main event for most many of us). The exciting news was later confirmed by a rep for the singer to The Hollywood Reporter.
Article continues below advertisement
The "Umbrella" singer donned a fiery red jumpsuit and jacket, with a belt slung under her baby bump to accentuate the monochromatic look — definitely make the bun in her oven the star of the ensemble.
Article continues below advertisement
This is the second child for the nine-time Grammy winner, who is also mama to baby boy born last May to Rih and her partner of nearly three years, A$AP Rocky, 34. The superstar couple have been tight-lipped and strict about maintaining the child's privacy — we don't know his name, or what he looks like — so we likely won't get to know much about baby No. 2 whenever they make their debut.
The incredible singer did something different from most halftime performers: She did her entire performance solo, not bringing on any of her famous friends to join her in performing her biggest hits. An incredible feat, and one that she previously said she was able to do thanks to the energy she gets from being a mother and knowing she's showing her son everything his incredible mama is capable of!
Article continues below advertisement
She told The Hollywood Reporter, "When you become a mom, there's something that just happens where you feel like you can take on the world — and you can do anything. And the Super Bowl is one of the biggest stages in the world, so as scary as that was … there's something exhilarating about the challenge of it all. It's important for my son to see that."
To say Rihanna is capable of, well, anything is quite the understatement. The multihyphenate (who, we should probably mention, is nominated for an Oscar at next month's Academy Awards…) also made her debut on Forbes billionaire list this year — making her the richest female musician in the world — thanks to not only her work as a musician and performer, but also as a businesswoman.
The "Umbrella" singer is behind successful brands Fenty Beauty and Savage X Fenty, which revolutionized the beauty and fashion industries, respectively, with their approach to inclusivity when it comes to their impressive ranges in both shade and size.
Article continues below advertisement
While a new baby is undoubtedly a reason to celebrate, news of the bundle of joy came repeatedly with one minor groan: This may mean the world isn't going to get the new album we've been so desperately waiting for.
Article continues below advertisement
But this is Rihanna we're talking about — the same superstar who managed to perform without any supporting acts, pregnant, during the most watched TV event of the year. There's nothing this woman can't do!