Rihanna's Baby Name Revealed — Here's What We Know
Rihanna and A$AP Rocky's first baby's name has been revealed. Plus, his birth chart reveals quite a bit, according to an astrologer.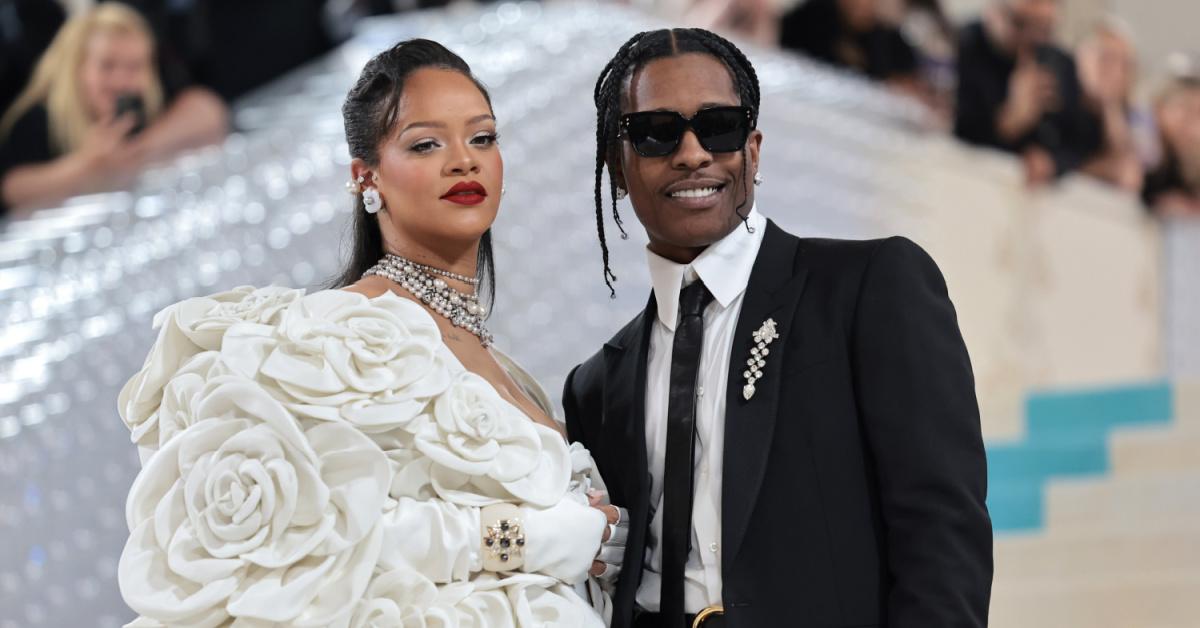 One of the most famous "it" couples on the planet is undoubtedly Rihanna and A$AP Rocky. The mega-famous duo is making headlines together for everything from marriage hints in new music to arrests and even some unfounded cheating allegations.
Through it all, they've managed to keep it together, and in May of 2022, Rihanna gave birth to their first child — a son!
Article continues below advertisement
Rihanna and A$AP Rocky are notoriously a bit secretive with their lives, but as of late fans have been catching more glimpses of their relationship than ever.
The couple didn't reveal the baby's name for nearly a year, but in May of 2023, some internet sleuthing led to an incredible discovery. Here's what we know!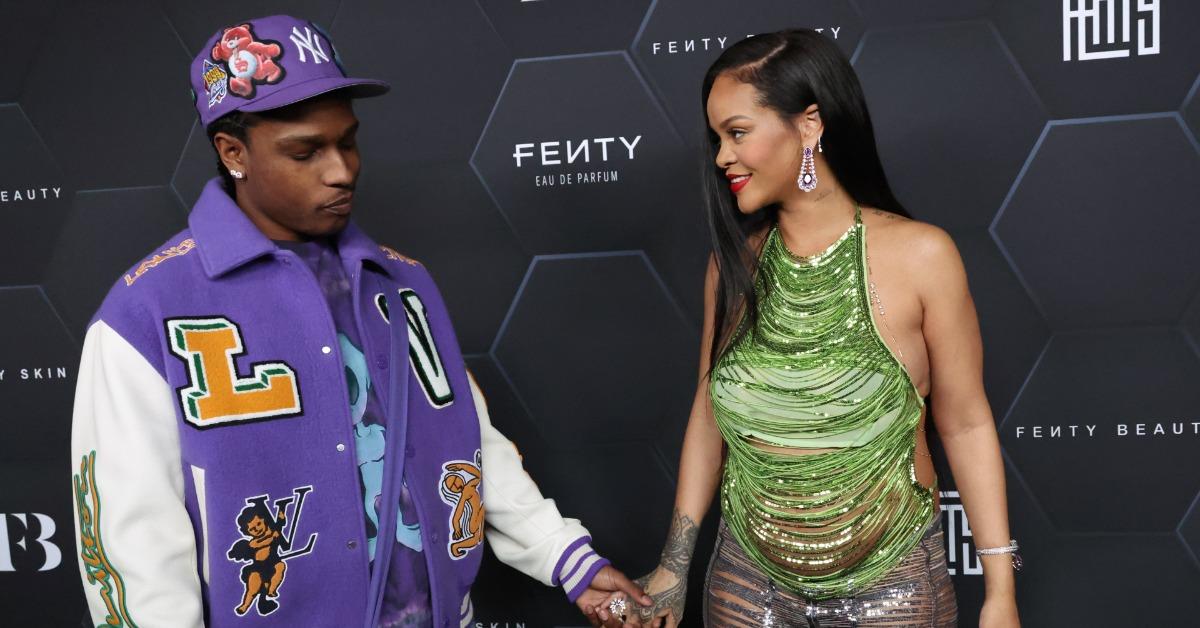 Article continues below advertisement
Rihanna's first baby is reportedly named RZA Athelston Mayers.
TMZ reported that Rihanna gave birth to a baby boy on May 13, 2022, but didn't provide any details about his name. Nearly one year later, Daily Mail reported that the outlet had obtained a copy of the birth certificate, which reportedly stated that the baby is named RZA Athelston Mayers.
RZA is almost certainly a tribute to Wu-Tang frontman RZA (whose real name is Robert Fitzgerald Diggs), and Athelston is A$AP's middle name (his full given name is Rakim Athelston Mayers).
Article continues below advertisement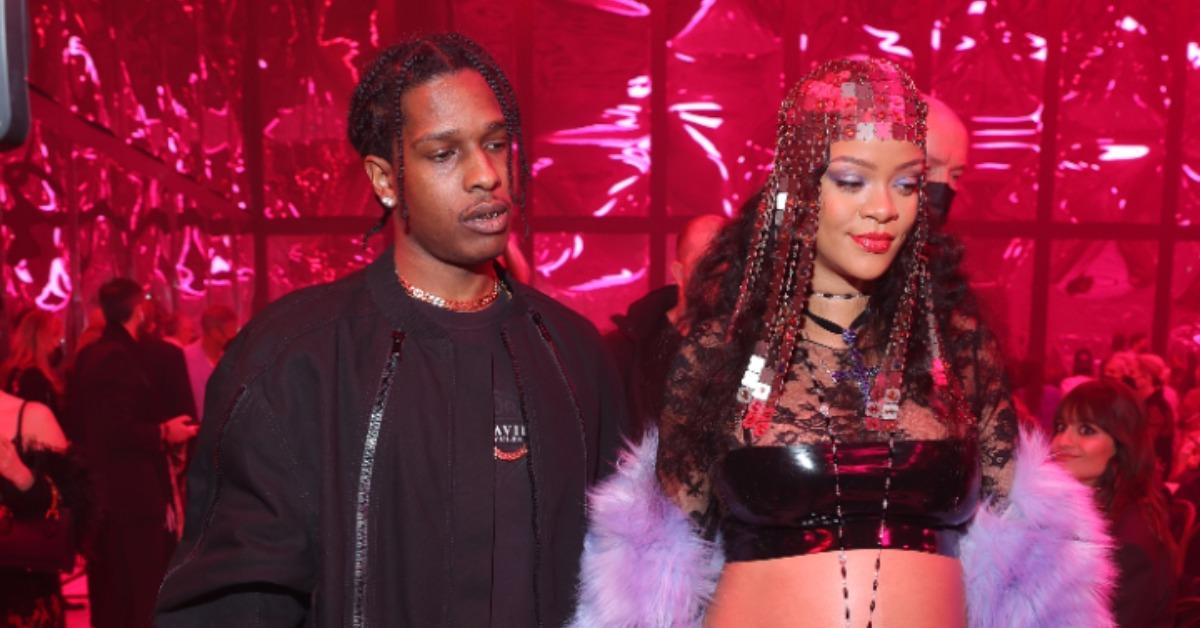 What is Rihanna's baby's astrological sign?
Now that we know the little guy's name, we can add that to what we know about what his astrological chart looks like, thanks to astrologer Lisa Stardust, author of Saturn Return Survival Guide and creator of the Astrology Deck.
"The baby was born with a Taurus sun and the Libra moon," she says. "The sun is on the north node, so he's probably going to be famous too. I think he'll be creative and artistic. I don't really get music vibes just because the moon is in Libra ... He could be a fashion designer."
Article continues below advertisement
It's possible little RZA will give Fenty a run for its money in the future, if his astrological chart has anything to do with it.
With his Taurus and Libra placements being ruled by Venus (in Aries, no less), he's going to be "a real go-getter."
Article continues below advertisement
"Mercury is retrograde in Gemini in the chart, so he is going to be someone who does things a little bit backwards, and takes some time to kind of find his groove," Lisa says. "He's going to be really successful, but the only caveat is that he might be a little bit insecure … He's just going to seek more attention from his dad."
What is Rihanna's due date for baby No. 2?
Now that we know the name of Rihanna's first kid, it's time to start speculating about baby No. 2! We all found out that Rihanna is once again pregnant after her 2023 Super Bowl performance. Naturally, people wondering about the due date for RZA's little sibling.
Article continues below advertisement
Rihanna hasn't shared any due date information publicly (no surprise there), but People reported that her first baby will "have a sibling come summer," indicating that the family's newest bundle of joy is due to make an appearance by the summer of 2023.
We can't wait to see if A$AP and Rihanna continue the naming trend for their next baby — goodness knows there are still plenty of Wu-Tang Clan member names to choose from (although something tells us Ol' Dirty Bastard is probably off the table).