Warner Bros. Discovery Is Considering Three Possible Fates for 'The Flash' Movie
The allegations against The Flash leading actor Ezra Miller (they/them) continue to mount, with law enforcement reportedly unable to find the actor. As if assault, violence, and the suspected grooming of a minor wasn't enough, Ezra has been tied to the disappearance of a 25-year-old mother and her three kids with whom Ezra was allegedly living.
Article continues below advertisement
With the leading actor of The Flash continuing to spark concern and several live-action DC projects having gotten axed in recent weeks, is The Flash movie in danger of being canceled too? Reportedly, higher-ups at Warner Bros. Discovery are considering three distinct options.
Article continues below advertisement
Ezra Miller's troubling behavior has sparked 'Flash' cancellation rumors.
Miller made headlines for a string of abuse allegations and arrests for disorderly conduct throughout 2022. They have been arrested twice in Hawaii and have a criminal complaint against them in Berlin.
An insider close to Miller told Rolling Stone that even before the allegations about them surfaced, there had been complaints about the actor's behavior. As the source said, they had "frequent meltdowns" during filming for The Flash.
An extensive exposé by Insider reveals that Miller has been accused of grooming and abuse of minors, with at least two separate incidents alleged in court. The Perks of Being a Wallflower actor has also been accused of running a cult in Reykjavik, Iceland, in 2020, where they were caught on camera appearing to choke and push a woman to the ground.
Article continues below advertisement
In August 2022, news broke that Miller had also been charged with felony burglary. They were spotted on security camera footage allegedly stealing several bottles of alcohol in Stamford, Vt. in May, according to a police report, per The Hollywood Reporter.
On top of that, the Los Angeles Times reported in August that Miller is allegedly hiding a mother and her three children, and that an investigation is ongoing.
Article continues below advertisement
The actor evaded law enforcement for months, even deleting their Instagram in July 2022 after posting what appeared to be memes mocking the police's attempts at locating them. Per Vanity Fair, in April 2022, family and friends of Miller and Tokata Iron Eyes (one of Miller's alleged victims), as well as Warner Bros., discussed staging an intervention for them.
However, Warner Bros. and Miller's mother, Marta, reportedly later canceled the intervention.
On Aug. 15 — following months of silence — Miller said in a statement to Time that they were seeking treatment to address their behavior.
"Having recently gone through a time of intense crisis, I now understand that I am suffering complex mental health issues and have begun ongoing treatment," they told the publication. "I want to apologize to everyone that I have alarmed and upset with my past behavior. I am committed to doing the necessary work to get back to a healthy, safe and productive stage in my life."
Article continues below advertisement
So, is 'The Flash' canceled?
The Flash had already been delayed several times by 2020. Despite a massive trailer announcing a 2022 release, the film was pushed again back to June 23, 2023. Many fans suspected that Ezra's unruly and dangerous behavior would get The Flash delayed indefinitely, but it seems like Warner Bros. Discovery is exploring several options.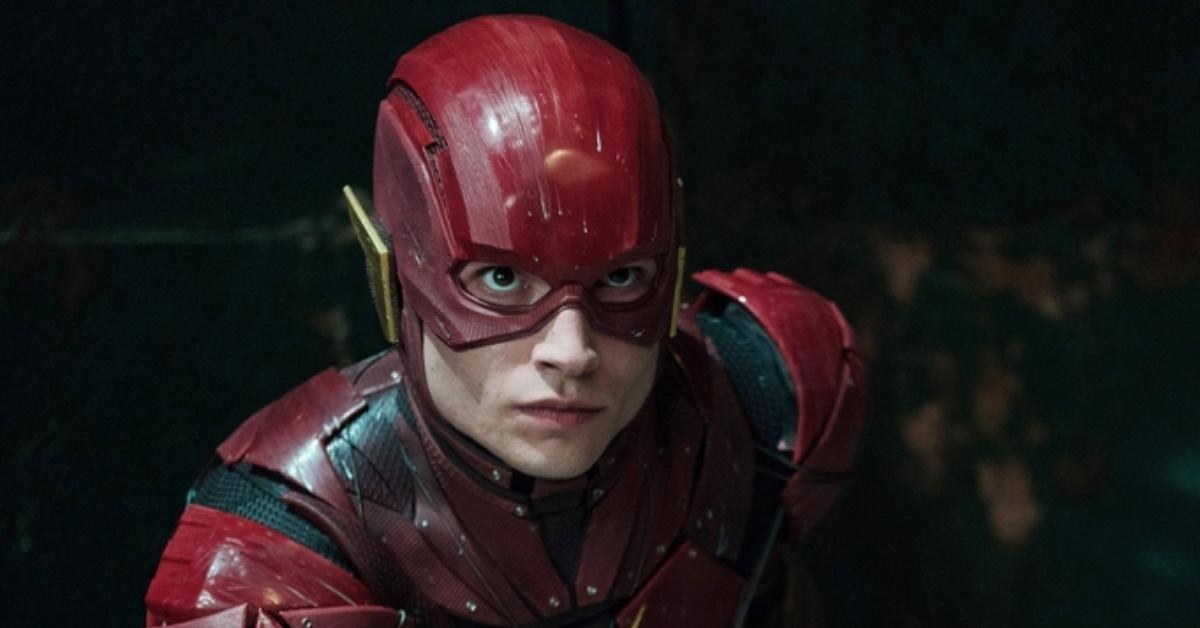 Article continues below advertisement
On Aug. 11, The Hollywood Reporter received word that WBD is considering three different options for releasing the film:
Allowing Ezra Miller time to run damage control on their public image before engaging in limited press for The Flash, which would be released as scheduled.
Releasing the film while excluding Ezra from all marketing and publicity. Ezra would also be blacklisted from playing the Flash in the future.
Completely scrapping a $200 million film.
Article continues below advertisement
As of this writing, WBD has made no formal decision on the release of The Flash, but few films have garnered as much controversy as this — and all before the first official trailer ever comes out.
Currently, The Flash is still scheduled for release on June 23, 2023.