Yes, 'Tears of the Kingdom' Puts a Limit on How Many Objects Can Be Attached With Ultrahand
Ultrahand makes it easy to create cool contraptions in 'Tears of the Kingdom', but there's an attach limit for Ultrahand that everyone should be aware of.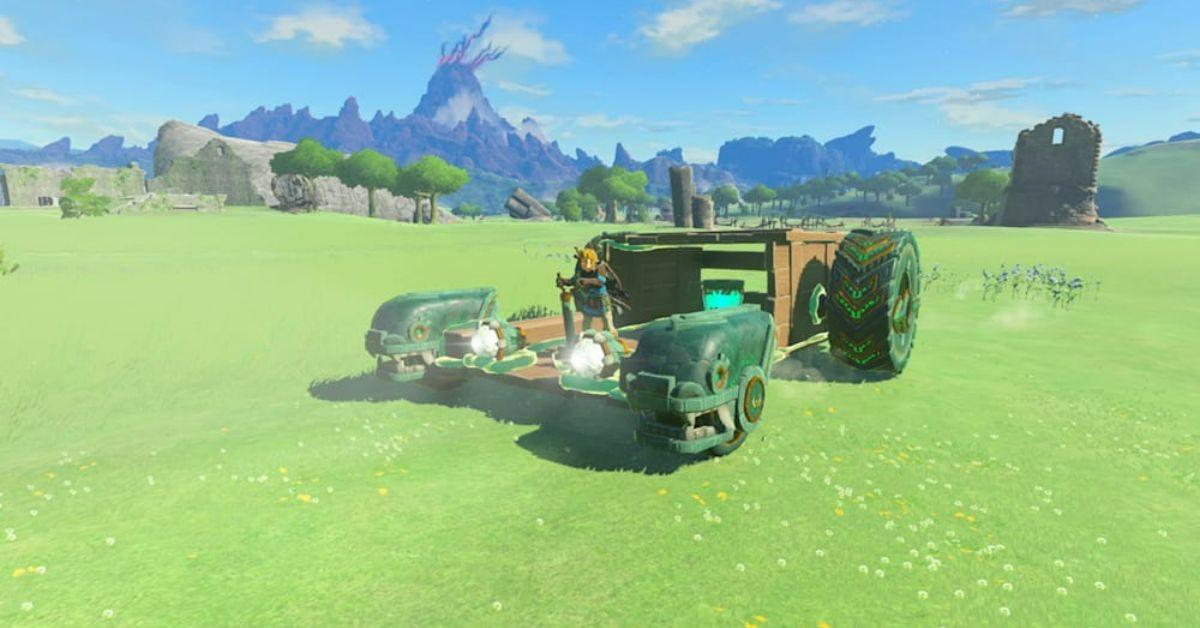 Nintendo introduced plenty of new skills to Link's repertoire in Tears of the Kingdom, but Ultrahand has quickly become one of the most popular. Using this ability, Link can attach multiple objects together to create anything from boats and airplanes to bridges and trailers.
Article continues below advertisement
However, there's actually a limit to the usefulness of Ultrahand, as Tears of the Kingdom will only let you connect a certain number of objects together before restricting the feature. Here's what you need to know about the Ultrahand limit in Tears of the Kingdom.
Is there a limit to Ultrahand in 'Tears of the Kingdom'?
Ultrahand can only be used to connect 21 objects together in Tears of the Kingdom. Once you reach this limit, you won't be able to attach any more objects to your structure.
Of course, you can always remove an object to get yourself below the limit, then attach a new object, but you won't be able to build a staircase to the sky or a bridge that spans the entire map.
Article continues below advertisement
If you've been trying to build a massive structure or vehicle using Ultrahand, that news might come as a bit of a disappointment. However, allowing players to build anything with more than 21 objects likely led to performance issues with the game, as the Nintendo Switch isn't quite as powerful as PS5 or Xbox Series X.
Article continues below advertisement
Why would you need to connect more than 21 objects with Ultrahand?
Most players have probably used Ultrahand to connect a handful of objects together in order to solve a puzzle or reach a new location on the map. For example, it's common to connect several logs together to make a small bridge, or connect a rocket to a glider to reach a location high up in the mountains.
Article continues below advertisement
Connecting more than a dozen objects with Ultrahand isn't a common occurrence, although players that want to experiment with the system and create elaborate vehicles or structures will quickly butt up against the 21-object limit.
For example, players trying to piece together logs to make an ultra-long bridge or massive horse carriage will find their efforts thwarted by the Ultrahand limit.
At the end of the day, the 21-object Ultrahand limit shouldn't be a big deal for most players. But if you're gearing up for a massive construction project, be sure to keep the limit in mind before starting your project — otherwise, you might have issues finishing your build.
Article continues below advertisement
Thankfully, there aren't many quests in Tears of the Kingdom that force you to push Ultrahand close to the 21-object limit.
If you find yourself coming close to the limit, there's likely another way to solve the puzzle, such as attaching a Zonai object for added horsepower or using a prebuilt minecart instead of combining several pieces of wood.
Be on the lookout for complex items like this, as it'll save you the hassle of using Ultrahand to create vehicles that already exist in the game.