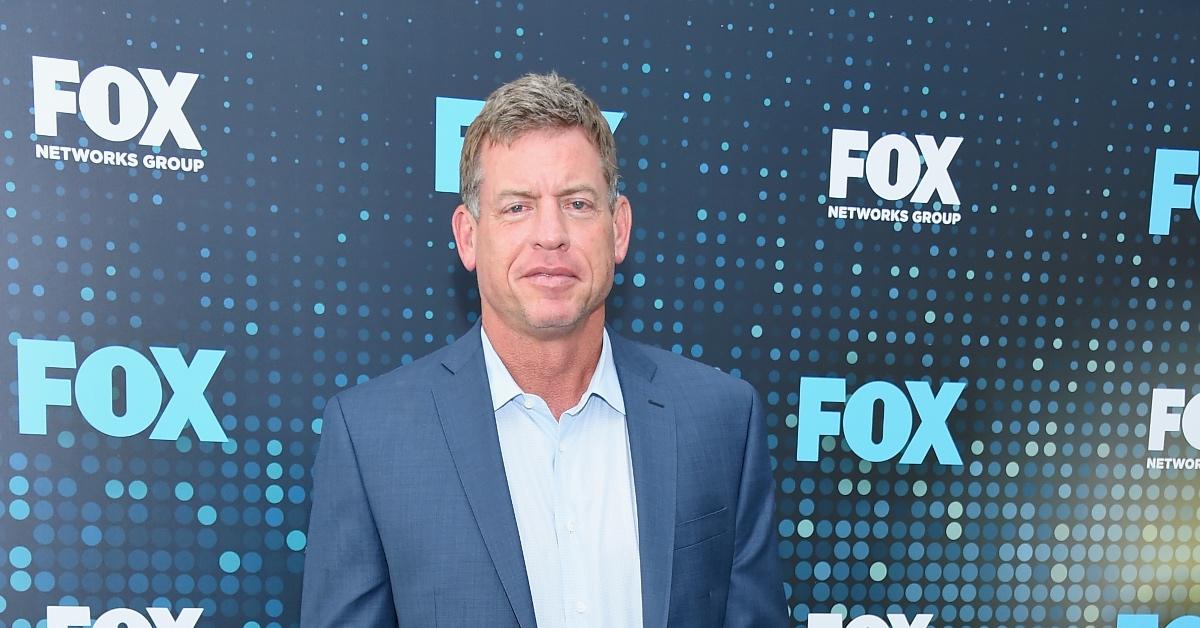 Troy Aikman and His First Wife Divorced in 2011 — Did He Remarry?
A retired NFL footballer and the MVP of the Super Bowl XXVII in 1993, Troy Aikman forged an incredibly successful career as a color commentator and game analyst with credits on shows like Fox and Friends, NFL Thursday Night Football, and NFL on Fox after announcing his retirement in 2001.
According to a new rumor, Troy might be thinking about leaving Fox. And, according to past rumors, he may have been in a relationship with fellow sportscaster Erin Andrews. Are either of the rumors true?
And, speaking of Erin, has she spoken out about Troy possibly leaving Fox?
Article continues below advertisement
Is Troy Aikman married?
Troy is indeed a married man. He and Catherine Mooty, a well-to-do entrepreneur and the co-founder of Luxeliner, started dating in February 2016. Troy popped the question in June 2017. They got married on Sept. 2, 2017, and they have been together ever since.
Troy and Catherine both had kids from previous relationships by the time they met.
Troy and his first wife, a publicist named Rhonda Worthey, share two daughters, 21-year-old Jordan Ashley and 20-year-old Alexa Marie.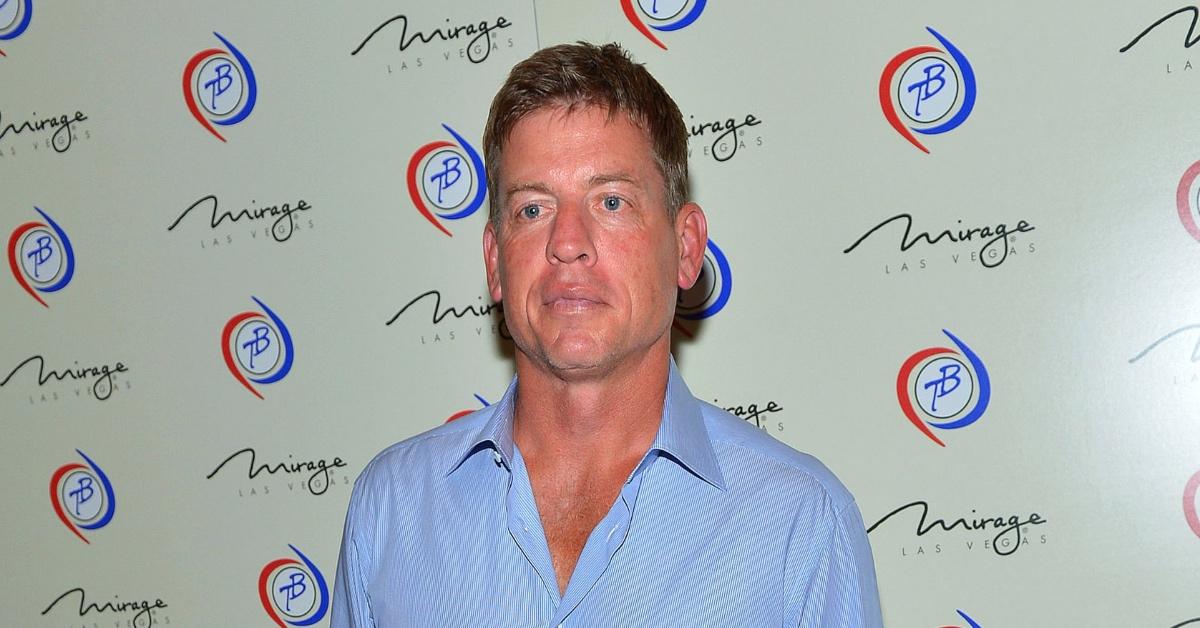 Article continues below advertisement
Alexa graduated from the Episcopal School of Dallas in May 2021. Jordan appears to have graduated from the same school in 2020, per LinkedIn.
Meanwhile, Catherine is the proud mom of Luke and Val Mooty. Luke turned 18 in November 2021. Val graduated from the Episcopal School of Dallas in the summer of 2020.
Troy and Catherine seem to value their privacy greatly. On Instagram, they hardly ever share photos of the whole of the family. They seem to enjoy attending football games and other events, however.
Article continues below advertisement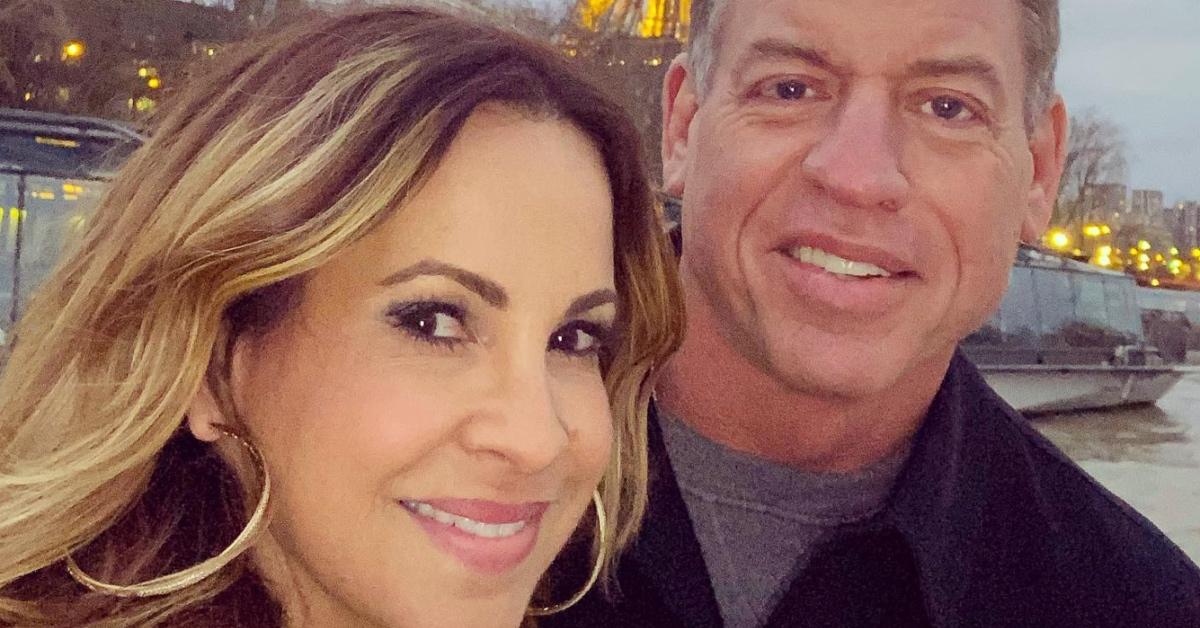 Troy Aikman and first wife Rhonda Worthey were married for 11 years.
Troy and Rhonda first started dating in 1998. They got married less than two years later, in an intimate-feeling ceremony held at Troy's mansion in Plano, Texas. They welcomed first daughter Jordan in 2001. Second daughter Alexa was born in 2002.
Their divorce was finalized in the spring of 2011.
Article continues below advertisement
Troy Aikman sparked dating rumors with Erin Andrews in the past.
Troy and Erin Andrews sparked dating rumors back in 2012, but nothing was ever confirmed.
The veteran sportscasters might have strong onscreen chemistry now, but they are both married to other people.
Erin is married to Jarret Stoll, an ice hockey player who played for teams like Edmonton Oilers, New York Rangers, and Minnesota Wild before announcing his retirement in 2016. Erin Jarret and wed in 2017, after around five years of dating.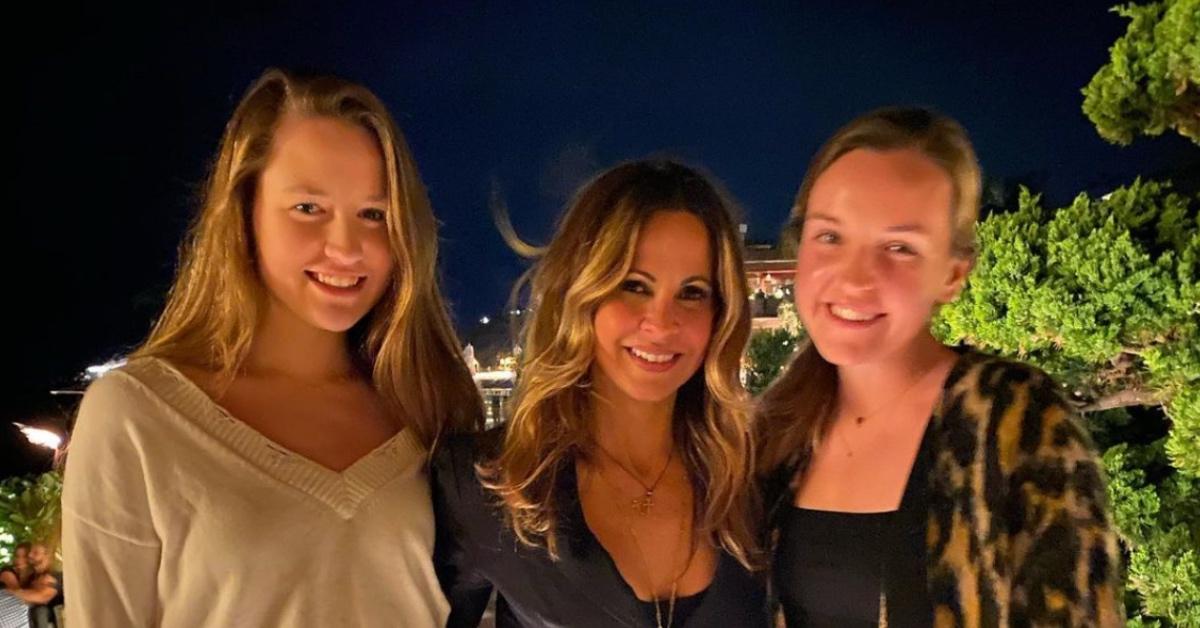 Article continues below advertisement
Is Troy Aikman about to leave Fox? Fans are suspicious, and even Erin Andrews has responded to the rumors.
Fan speculation about Troy's departure from Fox is running rampant at present. The color commentator is yet to share further details about his career plans. Some fans seem to be convinced that he is prepping for some sweeping changes, however.
"BREAKING: @FoxSports wants to hire New Orleans @Saints coach Sean Payton if Troy Aikman bolts for Amazon, sources tell @FOS," tweeted Front Office Sports writer Michael McCarthy on Jan. 23, 2022.
Erin responded to the rumors on Jan. 27, 2022, when she retweeted a New York Post tweet that read "Joe Buck doesn't want 'best friend' Troy Aikman to leave Fox" and added in her own tweet: "Same," she wrote with a sad-face emoji.
Per the Fort Worth Star-Telegram, Joe recently said: "Those conversations are happening now. And I'm really being as honest as I can be about it. I really don't know what it's gonna look like when it's all said and done and it does get settled. As to whether I'll be working for Fox and Amazon, whether I'll just be working for Fox or whether I'll just be working for Amazon. I really don't know what might happen."