'Love Is Blind': Jackie's Leaked Text Messages Cause Some to Question Her Character
Jackie's leaked text messages have caused 'Love Is Blind' fans to look at her very differently. Here's the tea on the new development.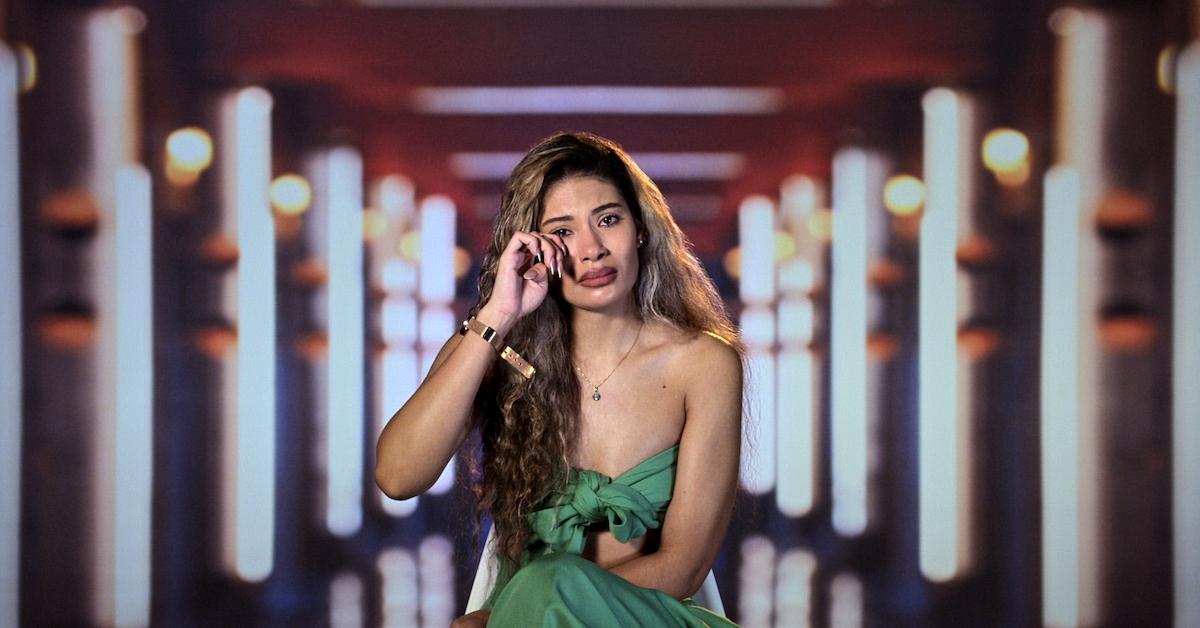 Spoiler warning: This article contains spoilers for Season 4 of Love Is Blind.
Securing a lasting connection on Love Is Blind isn't an easy feat. Since its inception, only a few couples have jumped the broom and remain married to this day.
The reality dating show experiment tasks singles with falling in love with a person, sight unseen. And while some couples continue to fall deeper in love upon learning more about each other, Season 4's Jackie and Marshall aren't part of the successful bunch.
Article continues below advertisement
The Netflix show has seemingly brought out the worst in Jackie and Marshall's short-lived relationship. After their breakup aired, Jackie's issues with Marshall also hit social media via leaked text messages that she confirmed were legit in an apology she issued about the matter.
So, what do the viral text messages include? Here's everything that we know.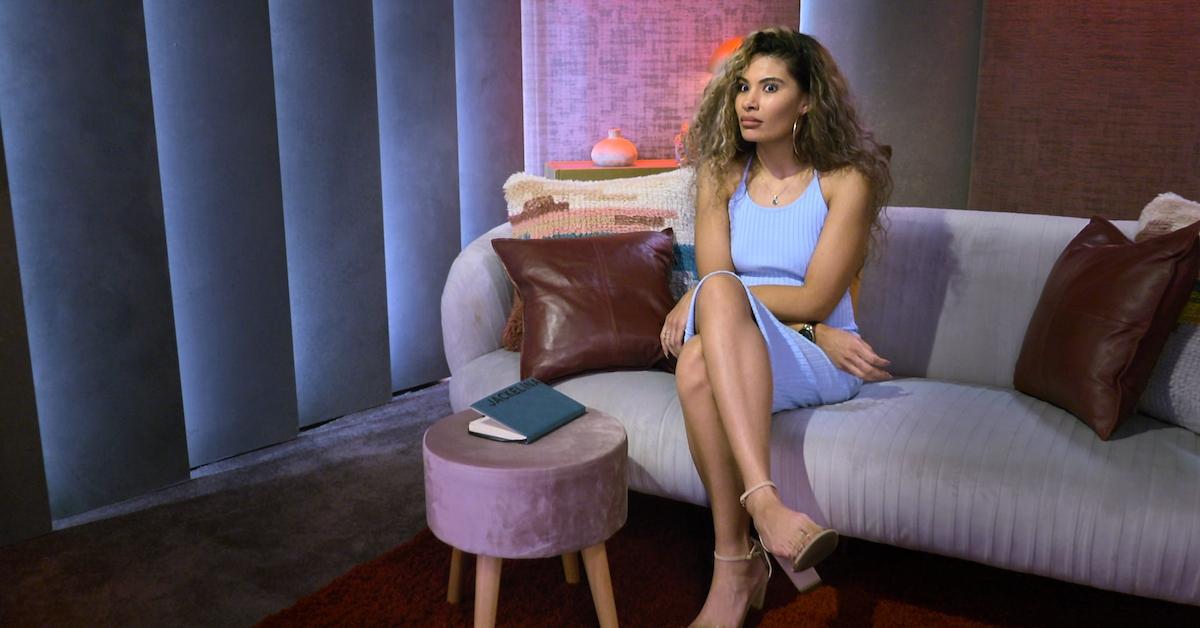 Article continues below advertisement
Jackie's leaked text message shows her insinuating that Marshall may be gay or too feminine.
Folks who have been keeping up with the online chatter about Jackie are aware that she has been called toxic and unstable by some viewers.
However, things took a harsher turn when leaked text messages between Jackie and her friends showed her questioning Marshall's sexuality.
The text thread — which you can see reposted in a TikTok video from @justasknadia — was reportedly released randomly and anonymously on Instagram.
"He gives me vibes y'all. I kind of hinted at that in my interview and all hell broke loose. So I had to switch it up," Jackie said in one of the texts. "But he for sure gave me those vibes because he used to twerk on the bed ..."
Article continues below advertisement
The text continued, "Now this time, I told him to be more aggressive with me. He's hard for sure, but sometimes he can be SWEET."
In case you don't know, calling a man "sweet" alleges that he may be more feminine or could possibly be gay.
As the chat continued, her friends joked about Marshall supposedly twerking on the bed. Jackie then said that she doesn't want them making fun of Marshall at the wedding.
Article continues below advertisement
"I don't want to hear y'all at my wedding yelling that he has sugar in his tank either please," Jackie said in the messages. "I can hear y'all b---hes yelling, 'He's a teapot.'"
Article continues below advertisement
Marshall seemingly responded about these texts messages and the rumors that he's sweet.
"The only 'sugar' I got goes in those f--king pancakes," Marshall tweeted on April 6, 2023.
Jackie's leaked text messages also point at her possibly lying about the timeline of her and Marshall's breakup.
The controversy about the timeline of Jackie and Josh's newfound relationship and her breakup with Marshall took another turn due to the text messages.
The texts start with Jackie sharing a photo of her and Josh on May 1, 2022, where she calls him "my baby." But as the chat continued, she told her friends that her bachelorette party would take place on May 3, which signifies Jackie preparing for her wedding with Marshall. Jackie also said that the wedding would take place on May 10.
Article continues below advertisement
Not to mention, Jackie mentions in one of her texts that they were "making the relationship stretch for TV." So, the group chat messages suggest that Jackie was already in a relationship with Josh and was possibly faking the funk with Marshall.
Article continues below advertisement
Episode 10 shows the continuation of Jackie and Josh's coffee shop meet-up. During the meet-up, Josh professes his love to Jackie and says that he wants to be in a relationship with her.
After Jackie takes it all in, she agrees to enter the relationship and seals it with a kiss.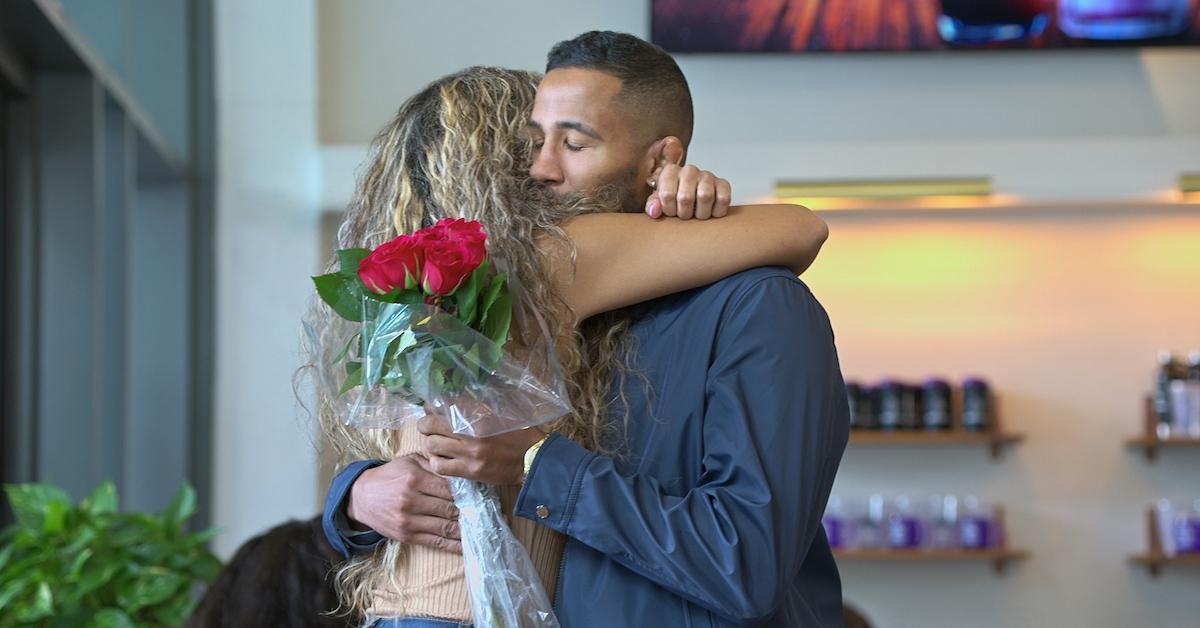 Article continues below advertisement
This all appears to go down as Marshall is getting fitted for his tuxedo.
Tiffany proceeds to text Brett about Jackie being a no-show at the bridal fitting. Unfortunately, this leads to Brett telling a stunned Marshall, who realizes that his relationship is over.
Afterward, Marshall and Jackie meet up at their apartment and Jackie reveals that she wants to end their relationship. However, Jackie later stated on Instagram that the events were shown out of order on the show, and she had actually broken up with Marshall before meeting up with Josh.
Article continues below advertisement
That being said, the outfit Marshall wore to the tuxedo fitting seems to be the same thing he had on during the breakup, which suggests that the show was edited in order.
It's true that scenes can be edited out of order on a reality show — think of The Bachelor Season 27 lead Zach Shallcross's final dates with Kaity Biggar and Gabu Elnicki being edited out of order. So, Jackie may have a point.
Given Jackie's behavior toward Marshall and her admitting that Marshall wasn't aware of her meet-up with Josh, it's understandable why folks think she isn't trustworthy.
Article continues below advertisement
Jackie released an apology after the text messages were leaked.
On April 18, 2023, Jackie released a formal apology on Instagram. She started off her message by writing, "I sincerely apologize and take accountability for my actions and words in my relationship between Marshall and I."
Jackie added, "I would also like to apologize and take accountability for my disparaging remarks as well in those leaked messages. It was tasteless and disrespectful to speak about anyone that way."
You can stream Seasons 1-4 of Love Is Blind now onNetflix.