James Franco Admitted He "Cheated on Everyone" He Dated — A Look at His Relationship History
Actor James Franco's romantic relationships have been put in the spotlight thanks to the Heard-Depp trial, but what is his relationship history?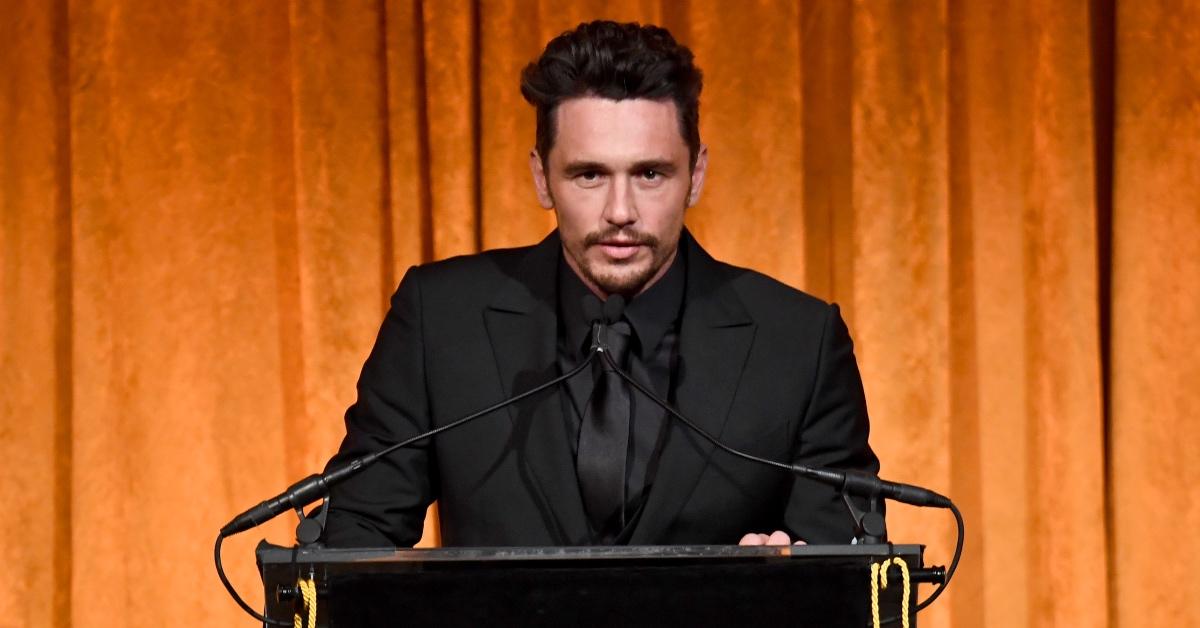 Actor James Franco's long career in Hollywood has always kept him in the spotlight. From his stint on the cult TV show Freaks and Geeks to his role as Harry Osborne in Sam Raimi's Spider-Man trilogy, James has existed in the public eye since he was a teen. As his career skyrocketed, more and more people became invested in his relationships.
Article continues below advertisement
What is James' relationship history? And did he date Amber Heard? Here's a look at his love life.
James' public relationship history begins in 1999 with actress Marla Sokoloff.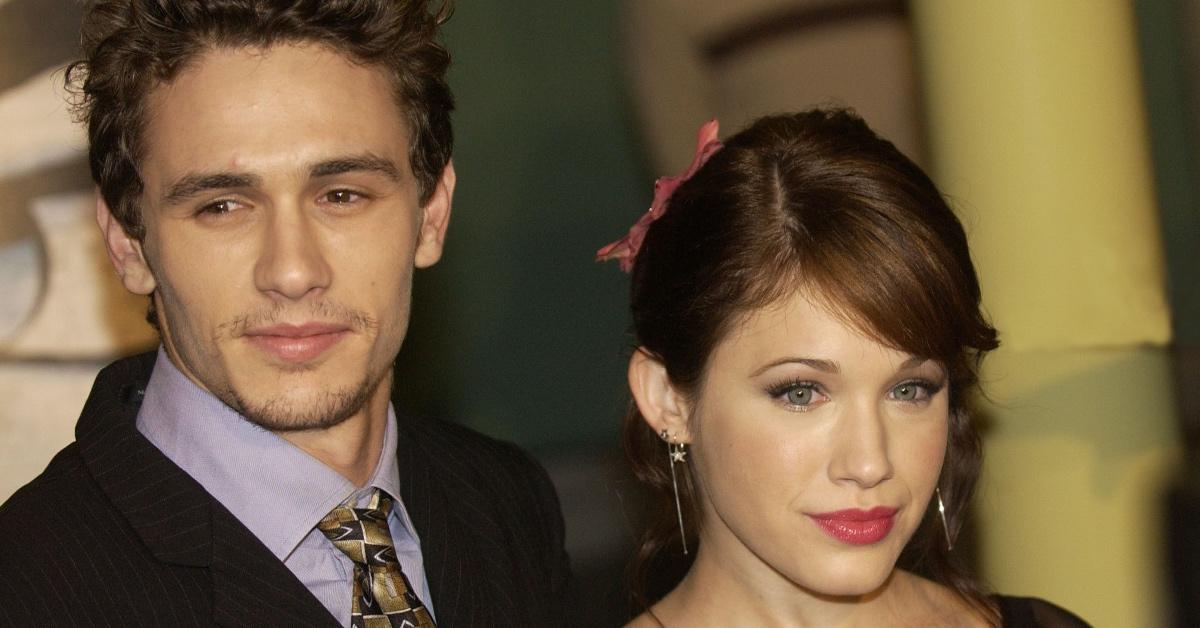 James and Marla met on the set of the film Whatever It Takes and reportedly dated from 1999 to 2004. Although they split in 2004, the couple's relationship was brought back into the spotlight in 2013, when an adult film they made together leaked to the press. Per The Toronto Sun, James told Howard Stern that the sex tape "wasn't made for public consumption."
Article continues below advertisement
He explained, "[The tape] was with my girlfriend ... She's an actress. She's married now... I'll say [her name] because it wasn't anything bad, it was an innocent thing we made for ourselves ... And everybody knows. I dated an actress named Marla Sokoloff for like four years, she was on that show The Practice. She played the secretary. We did a movie together. A really bad movie called Whatever It Takes."
Article continues below advertisement
James dated Ahna O'Reilly from 2006 to 2011.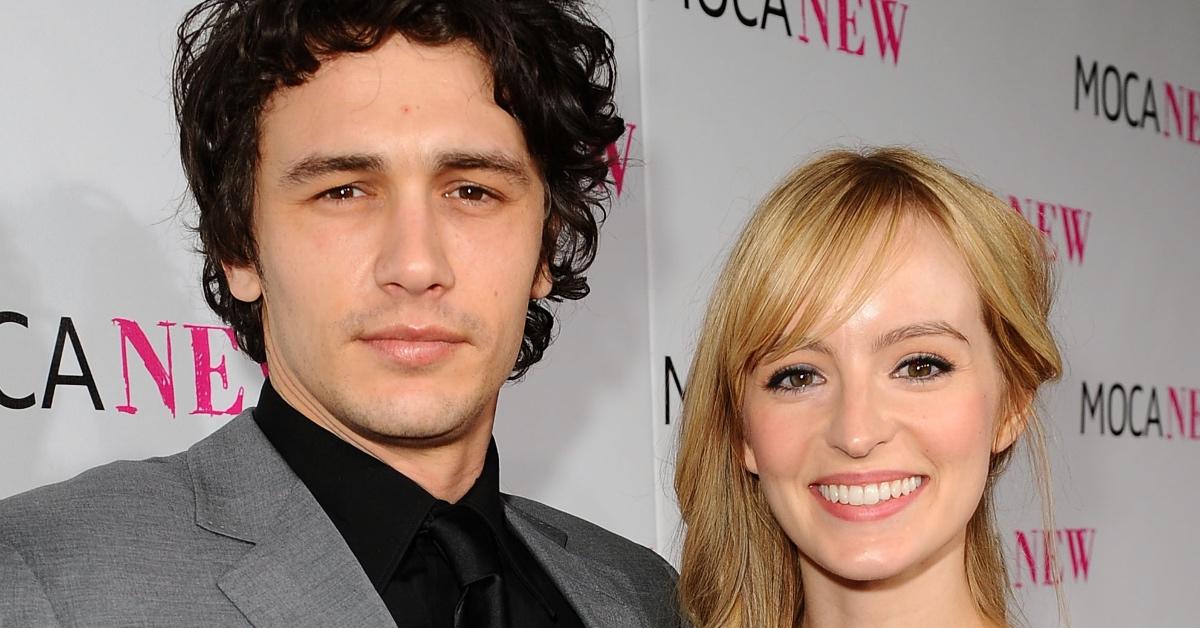 After Marla, James moved on to actress Ahna O'Reilly. Not much is known about their relationship, but they split after James decided to go back and pursue higher education. Initially, he re-enrolled at UCLA in 2006 to attain an English degree and pursued a master's degree at no less than three different schools in New York City (Columbia University, NYU Tisch, and Brooklyn College).
Article continues below advertisement
He finally graduated with an MFA from Columbia in 2010 and is allegedly still pursuing a PhD from Yale University. James also confirmed their relationship had ended in an interview with Playboy in 2011. Ahna has also since moved on to star in films such as The Help and Where the Crawdads Sing.
Article continues below advertisement
James had a number of rumored relationships, including with Lindsay Lohan in 2011.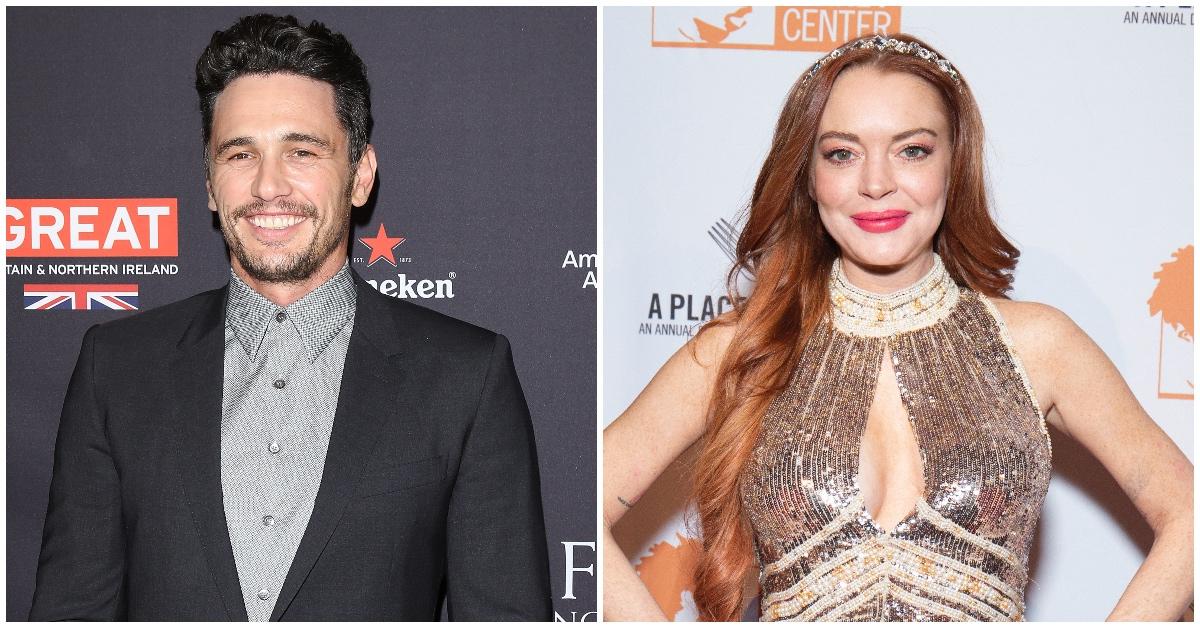 Shortly after his breakup with Ahna, it was rumored that James was dating actress and singer Lindsay Lohan. According to The Daily Beast, they were friends, and he "got to know her" when they were both living at the Chateau Marmont. "....We were basically living in the same place, so I got to know her. I don't want to, like, brag about it, and I don't know how that got out! She was having issues even then, so you feel weird. Honestly, she was a friend," James said.
Article continues below advertisement
Per ABC in 2014, following Lindsay's alleged "sex list" that surfaced on the internet, James claimed that they had kissed, but nothing further happened between them. The same year, he wrote a short story for Vice titled "Bungalow 89," which detailed his encounter turning down sex with Lindsay, creating a fictionalized account of how she arrived at his house one night in 2011.
Article continues below advertisement
James was linked to singer Lana Del Rey in 2015.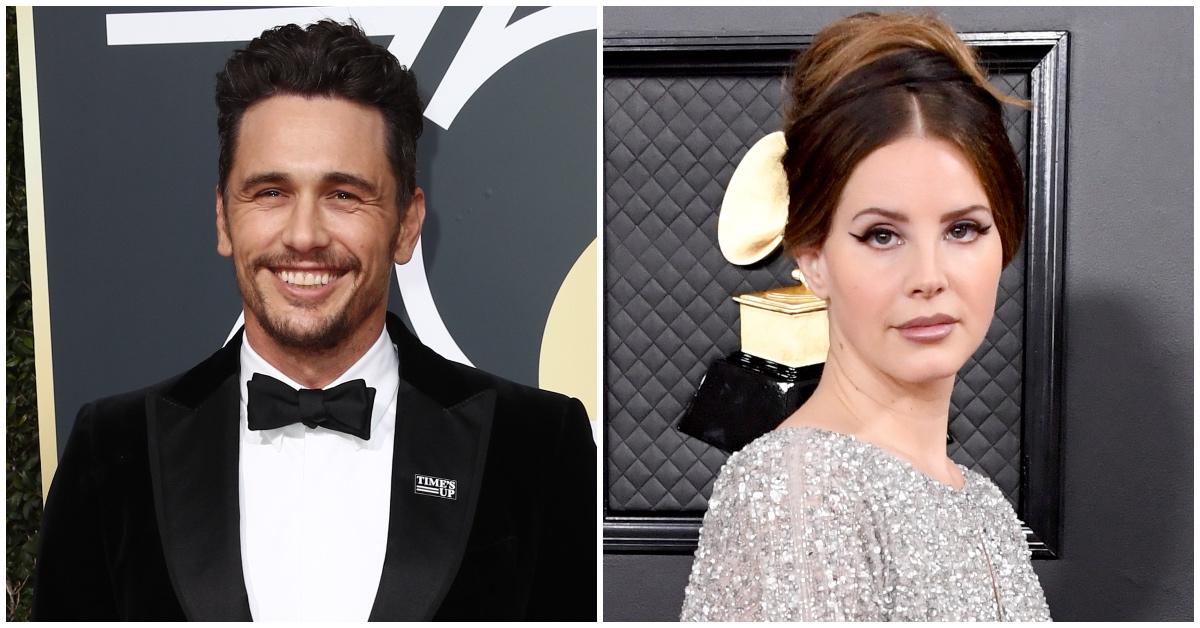 Although his relationship with songstress Lana Del Rey was never confirmed, the pair posted Instagram photos of one another on each other's pages in 2015. In late 2014, he wrote a poem about his "muse and friend" Lana for V magazine and announced he would be writing a book about her called Flip-Side: Real and Imaginary Conversations With Lana Del Rey. The book, sadly, never came to fruition.
Article continues below advertisement
Per NME, he wanted to produce a film based around one of her ideas as well. "She has this idea for a film. I want to do it because it's a little like Sunset Boulevard. A woman is alone in a big house in LA. She doesn't want to go out. She starts to go crazy, and becomes paranoid because she feels like people are watching her. Even in her own house. It's like an awesome B-movie that lives in Lana's head. It's about her, and it's not about her. Just like her music."
Article continues below advertisement
James has been accused of having an affair with Amber Heard in 2016.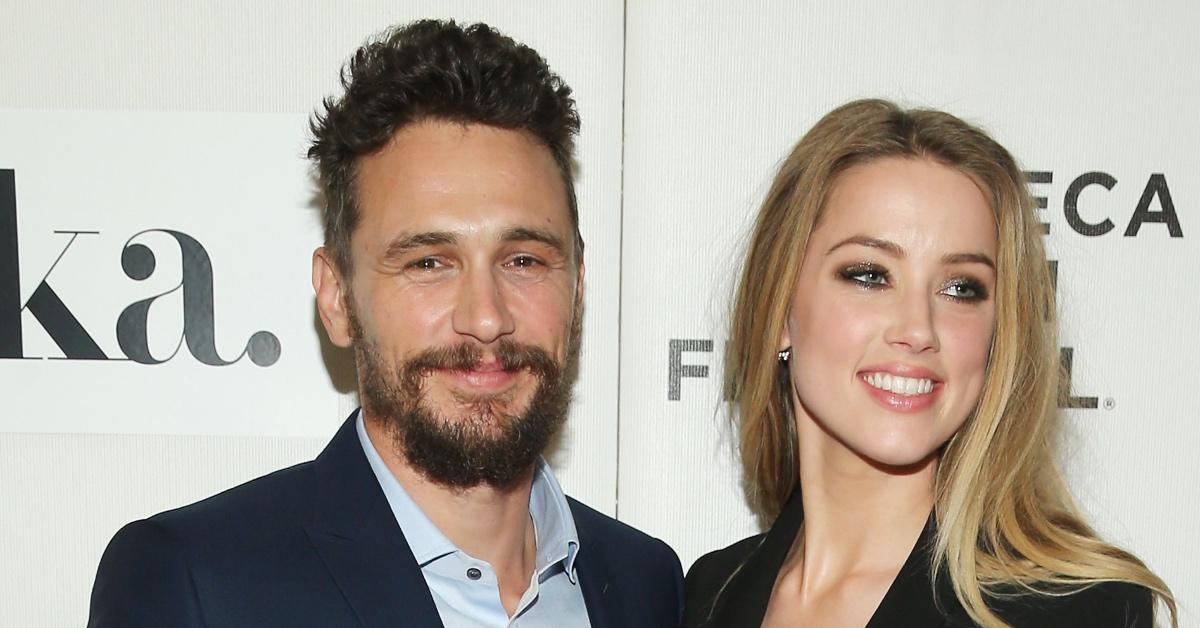 According to People magazine, James and longtime friend Amber Heard were accused of having an affair in mid-2016. Elevator surveillance footage revealed him visiting her penthouse apartment the night before she filed for divorce from Johnny Depp. The footage was used in the cross-examination of Amber in court during the Depp-Heard trial on May 18, 2022.
Article continues below advertisement
Amber was quick to say she and James were just friends, adding, "He was my friend. And he lived next door, quite literally next door. And I, frankly, had exhausted my support network with my usual friends and was happy to welcome as much friendship at that time as I could possibly get." The pair were previously co-workers on two films: Pineapple Express and The Adderall Diaries.
Article continues below advertisement
James has been dating producer Isabel Pakzad since 2017.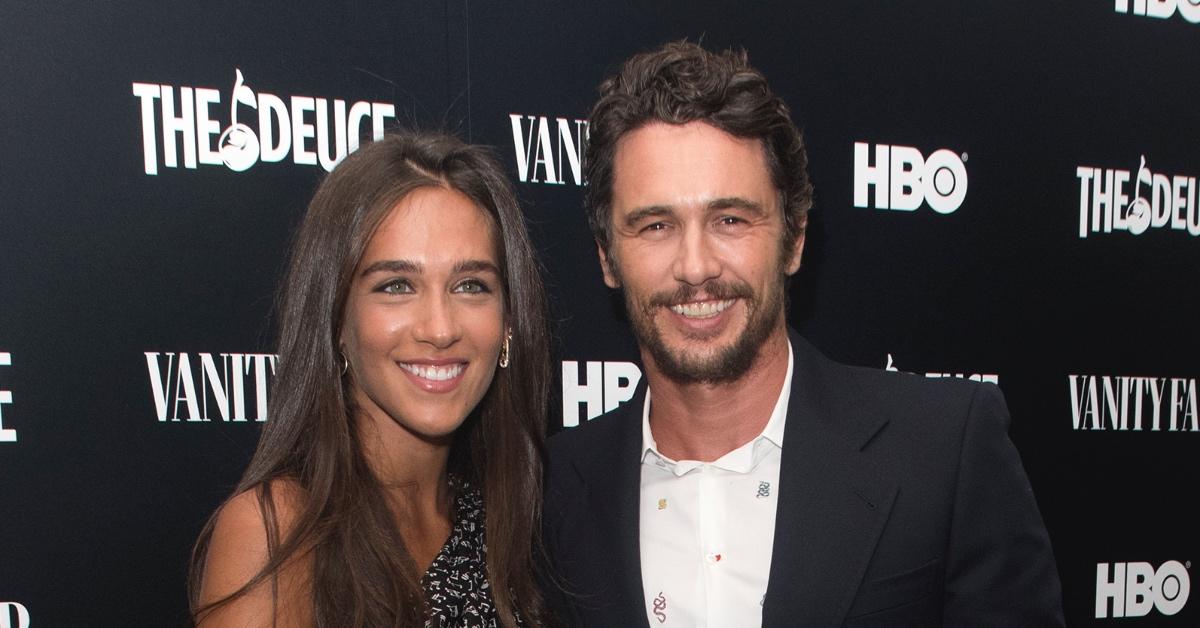 James has been dating producer Isabel Pakzad since November 2017, per Daily Mail. The pair have quietly remained together through his sexual misconduct scandal. In 2018, Franco was accused of sexual misconduct by five different women, as reported by The Los Angeles Times.
Article continues below advertisement
In an interview with The Jess Cagle Podcast in 2021, James admitted he wasn't a great boyfriend to any of his former flames. "I had girlfriends. I could never be faithful to anybody. I cheated on everyone before Isabel," he said. James also admitted to suffering from both alcohol and sex addiction, which he claims is the reason he cheated on his ex-girlfriends and behaved inappropriately.