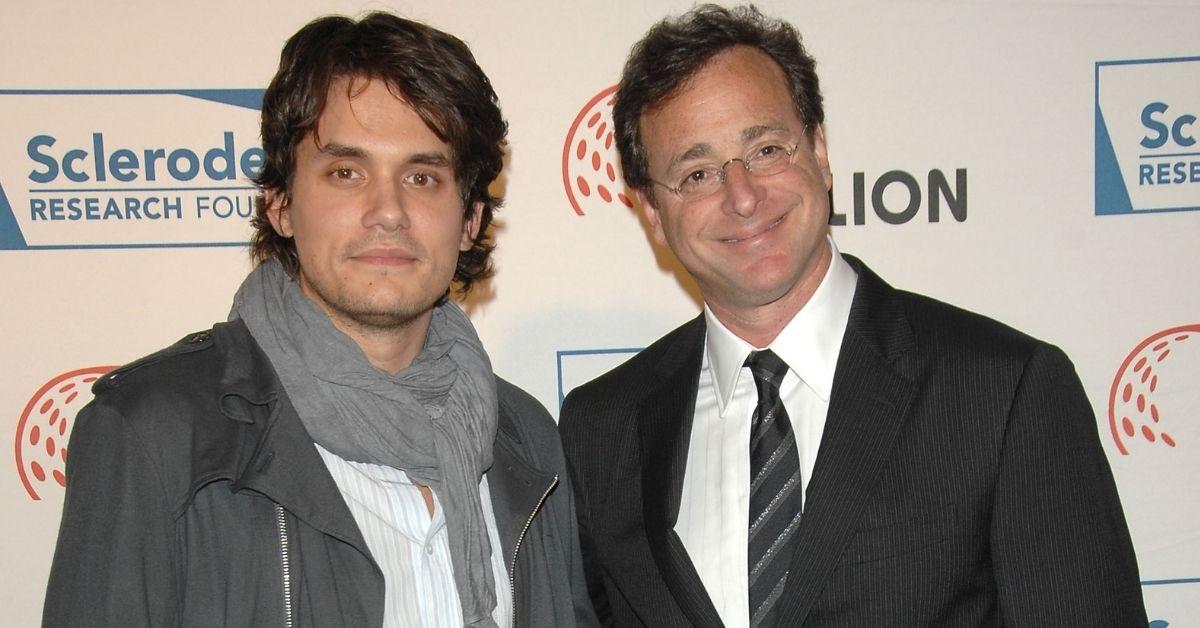 Inside John Mayer's Incredible 18-Year Friendship With Late Actor Bob Saget: "I Love You, Bob"
On Jan. 9, comedian Bob Saget, most known for his role as Danny Tanner on Full House, was found dead inside his hotel room at the Ritz-Carlton in Orlando, Fla. He was 65 years old.
Since his unexpected passing, many celebrities who were close to him took to social media to pay tribute. Among those who spoke out were Full House stars John Stamos and Mary-Kate and Ashley Olsen, and Saturday Night Live's Pete Davidson.
Article continues below advertisement
John Mayer also had some kind words for Bob. The singer had been friends with him for almost two decades.
Now, if you're sitting here pondering over how the "Free Fallin'" crooner and the '90s sitcom star became pals, you're not alone. Keep scrolling for the lowdown on John Mayer and Bob Saget's unexpected, but also pretty adorable friendship bromance.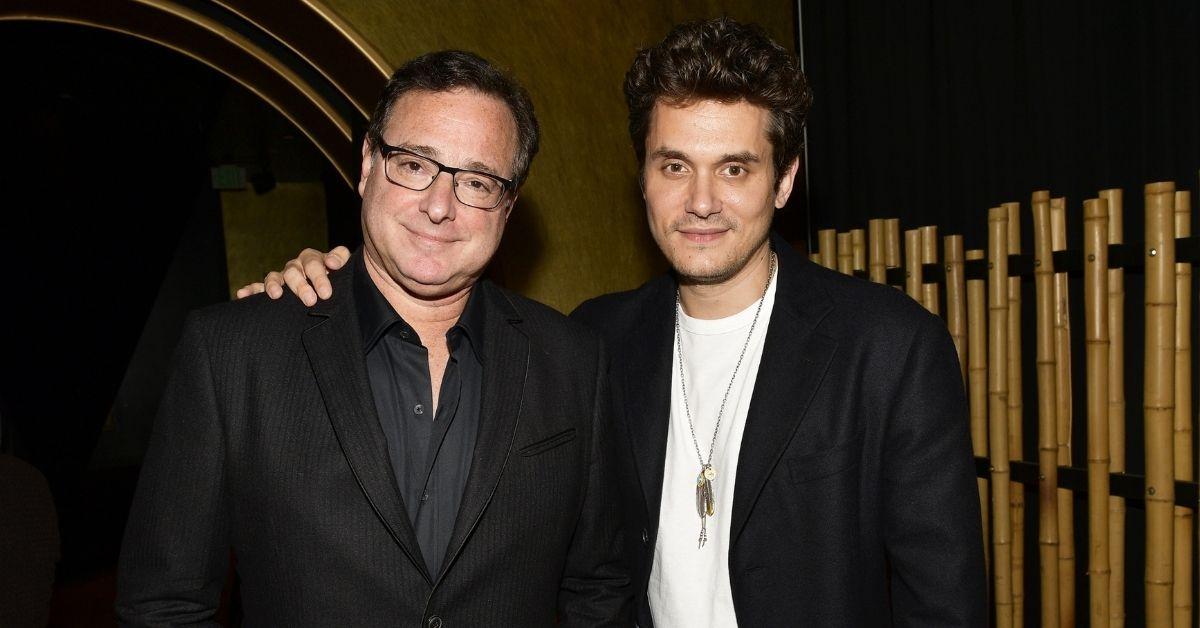 Article continues below advertisement
John Mayer pens emotional tribute to the late Bob Saget: "I'm taking you with me forever. I love you, Bob."
The day after Bob Saget's passing, John Mayer took to Instagram to share a few words about his late friend.
"I love you, Bob. I will never forget you. I will visit you often in my memories, and I hope I get to see you in my dreams. I will tell my kids about you. I'm taking you with me forever. I love you, Bob," he wrote alongside a picture of a white square, in which he tagged Bob's Instagram account.
Article continues below advertisement
Fellow celebrities took to the comments of John's post to share their condolences. "He loved you so much," comedienne Nikki Glaser wrote. Meanwhile, TV personality Andy Cohen left a heart emoji.
So, how exactly did John Mayer and Bob Saget become friends?
John Mayer and Bob Saget have been friends since 2003. The pair had connected that year after Bob asked John to play a benefit concert for his Scleroderma Research Foundation. Then they started chatting about other things.
As it turned out, John was itching to try stand-up comedy, which was something that Bob obviously excelled at.
Article continues below advertisement
"I took him to a club in L.A., the Laugh Factory, and he did it and it was the first time and he had a couple of good laughs," Bob recalled to Q104.3 New York back in Jun. 2021.
Bob continued to comment on John's first time up at the mic: "It wasn't a question of, 'Can I get him on?' You know? And then he sang something after trying to do some funny, perverted farm animal jokes that I, of course, said, 'Oh, do that!' And then we just started being friends. He is a miraculous friend."
Article continues below advertisement
While John obviously didn't end up becoming a big-time comedian (don't worry, he does have some Grammys to his name, though!), his friendship with Bob also led him to connect with other big-name funny guys in the business. In May 2021, Dave Chappelle tapped both Bob and John to perform at his Summer Camp event.
Article continues below advertisement
"It's hilarious," Bob recalled to the radio station of John and Dave's connection. "They just go into any song. John can play any song and Dave Chappelle knows the lyrics to almost every song that exists. You know, 'More Than Words,' he's singing with John Mayer. You know, it's just adorable."
But even before Dave came into the picture and they became a trio, Bob and John maintained an exceptionally close friendship.
Article continues below advertisement
The men have also shared several posts on social media advertising their affection for one another.
In a 2018 Instagram post for Bob's birthday, John wrote: "Bob Saget is an influencer; he reminds you to say 'I love you' more often, by way of his own telling you. Bob, you are a very, very, very special human being. I love you."
Article continues below advertisement
Bob had also previously minced words about his love for John in a 2020 birthday post.
"Whatever you love about his brilliant music you would love even more as what a beautiful human being he is. I'll text him the other sweet stuff — Just wanted you guys to know, My life is so much better because my dear friend was born. And he gets to share his gifts with the world," Bob wrote on Instagram.
Welp, while we're super sad to see this bromance come to a sudden end, we're just happy that Bob and John were able to find each other and become such good friends. You will be missed, Bob.