Judy Garland's Resurfaced Blackface Photo Causes Criticism and Empathy for the Late Star
An unearthed photo of Judy Garland wearing Blackface in the film 'Everybody Sing' went viral on Twitter and reminded fans of the abuse she endured.
If you are looking for ways to donate your time or money to Black Lives Matter and other antiracist organizations, we have created a list of resources to get you started.
The Gist:
A picture of actor Judy Garland performing in Blackface for the film Everybody Sing has gone viral.
Many people have defended Judy by stating that she was a minor working under with abusive management at the time of fliming, as well as pointing out that Judy was an avid supporter of the Civil Rights Movement in the 1960s
Before she died on June 22, 1969, at age 47, actor Judy Garland had been a star for most of her life. The multitalented star and icon, especially within the LGBTQIA community, had dozens of acting credits to her name, with her most memorable role being as Dorothy Gale in the 1939 film, The Wizard of Oz.
Judy played several other roles before and after playing Dorothy, though to many, she would always be the young girl in pigtails and sparkly ruby slippers.
Article continues below advertisement
However, in 2023, one of her pre-Wizard of Oz roles brought the late actor viral attention for a more sinister reason.
In August 2023, a photo of Judy appearing to be in Blackface — a movie trope that was popularized in the pre-Jim Crow era — surfaced online. The image shocked many social media users and even sparked a Twitter meme.
Here's the full scoop.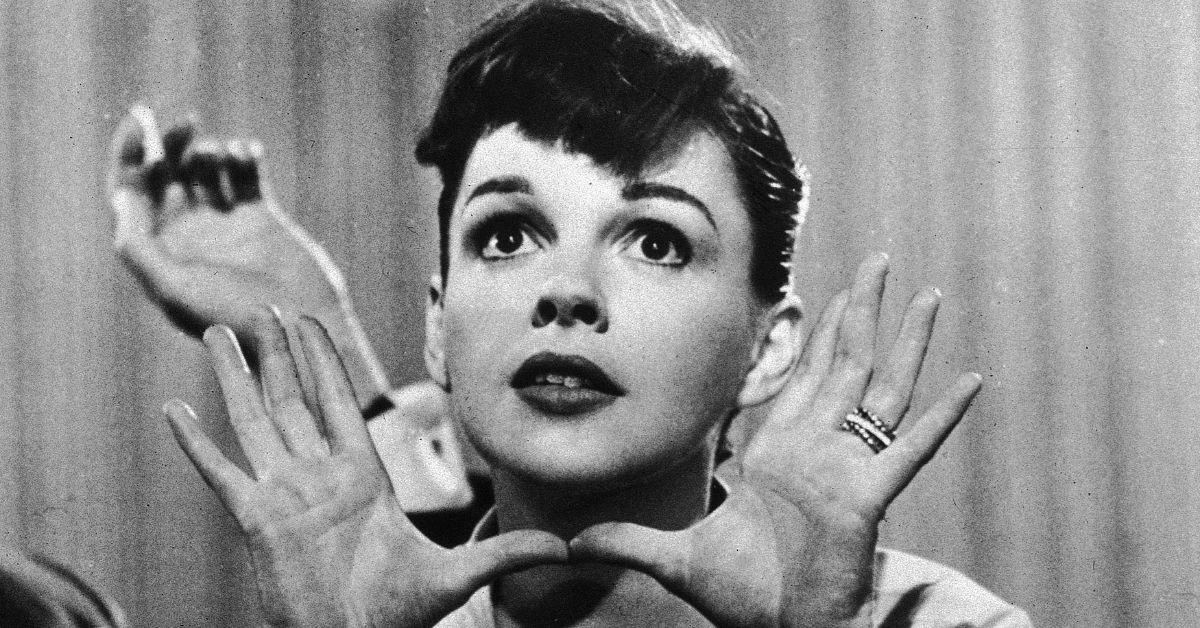 Article continues below advertisement
Judy Garland wore Blackface in a movie several years before she booked 'The Wizard of Oz.'
If there's one thing you can count on with X — formerly known as Twitter — it is that those who use the app will take any opportunity possible to dig up some dirt on the famous (and the non-famous) alike. The Twitter sleuths have no boundaries, not even when the person they're spilling tea about someone who has been unalive for decades.
On Aug. 18, 2023, one X frequenter, @browardbully, took no issue sharing a side–by–side photo of Judy. The right side of the picture was one of Judy as Dorothy, an image many movie buffs have seen before. However, to the photo's left was a less-known photo of Judy in another role.
Article continues below advertisement
The photo, taken on the set of Judy's 1938 film, Everybody Sing, showed the teen actor wearing darker makeup on her face, white lipstick, and twists in her hair with barrettes and a checkered dress.
Article continues below advertisement
Per its IMDb description, Everybody Sing is a comedy starring Judy as Judy Bellaire, Allan Jones, and Fannie Brice. In the film, Judy's character "tries out as a Blackface singer in a musical" to avoid her family.
Article continues below advertisement
Judy Garland's Blackface role reminded many of the abuse the actor endured in her career.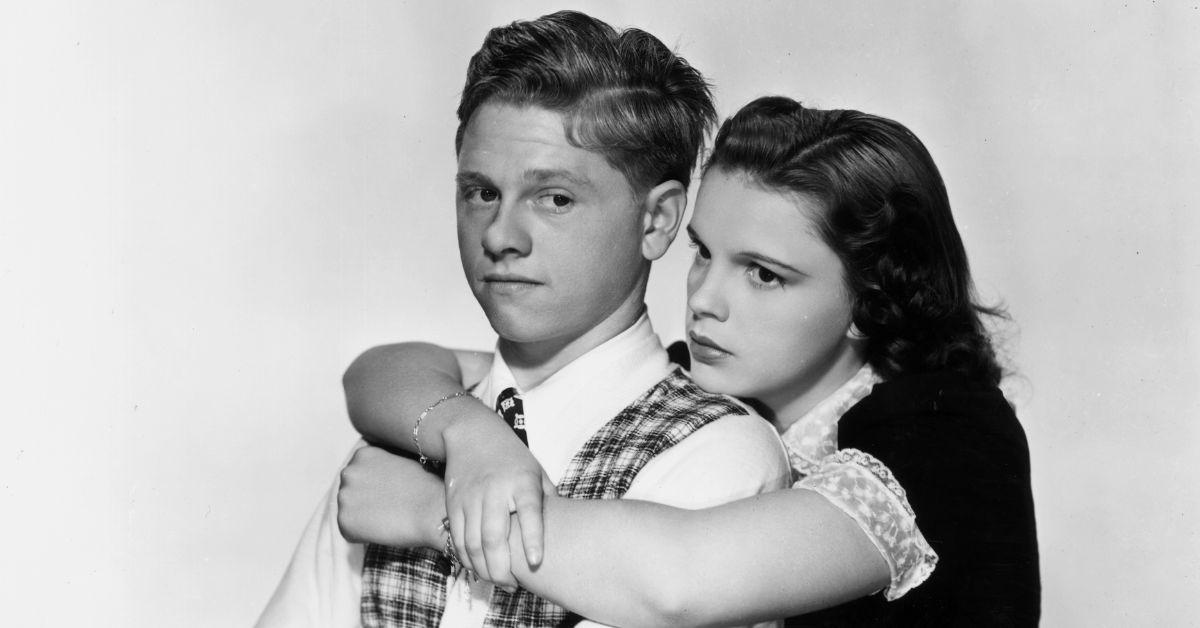 In addition to the meme opportunities, most people didn't know about Judy's role in Everybody Sing. However, few pop culture followers were surprised to see one of America's Sweethearts in Blackface due to her lack of rights during her career.
Article continues below advertisement
During Everday Sing and The Wizard of Oz, Judy was a minor working for MGM studios, where most actors had contracts. According to a 2019 report from the NZ Herald, Judy had "little to no autonomy" in her MGM contract, which the studio allegedly took full advantage of.
Article continues below advertisement
In an unfinished memoir written by Judy's third husband, Sidney Luft, he detailed acts of sexual abuse Judy endured while filming The Wizard of Oz.
According to Sidney, the sexual assault, which allegedly included the then-16-year-old star being groped by the actors who played munchkins, contributed to Judy's long bout of alcohol and drug abuse.
Article continues below advertisement
Judy Garland was active in the Civil Rights Movement before she died.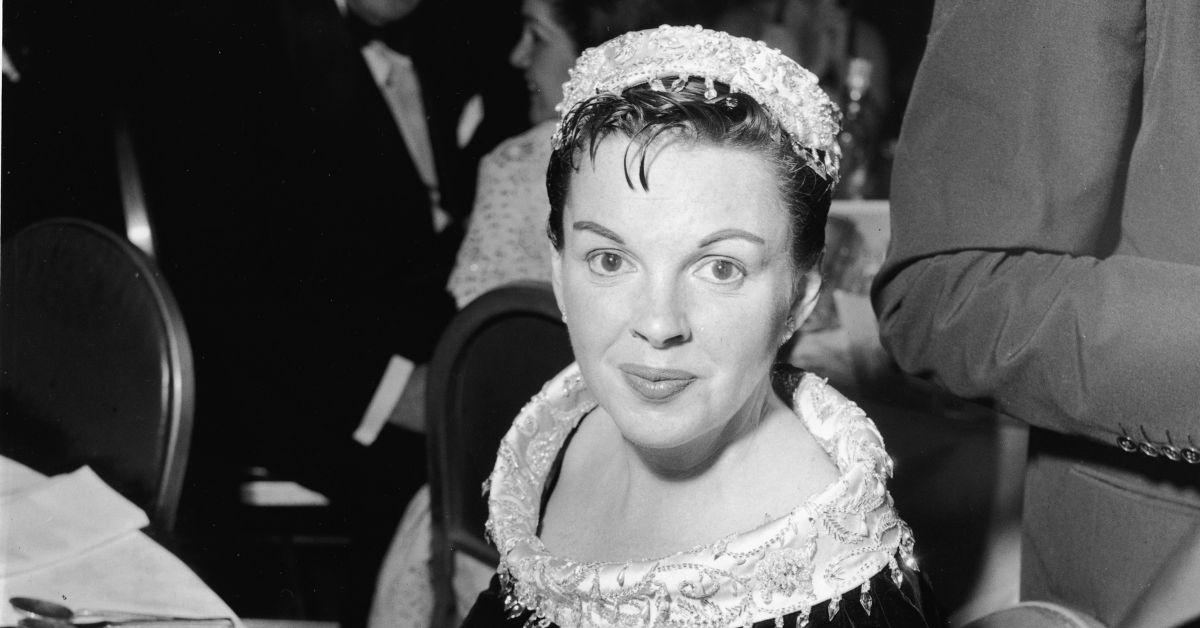 Despite taking on a role that required her to wear Blackface multiple times, Judy was reportedly fighting for the rights of Black people before her 1969 death.
Article continues below advertisement
Amid her getting dragged for her Everybody Sing role online, many X users defended Judy by stating she was an avid supporter of the Civil Rights Movement in the 1960s. Per the Carnegie Library's resource, Free the People, Judy supported several Civil Rights Movement efforts, namely the 1963 March on Washington.
Ahead of the riots, the actor reportedly utilized her resources to assist actors like Josephine Baker, Sidney Poitier, Lena Horne, Paul Newman, Rita Moreno, and Sammy Davis, Jr., in organizing and fundraising. The actor also provided resources for those in need after the 1963 16th Street Baptist Church Bombing in Birmingham, Ala.
Article continues below advertisement
"Judy Garland channeled her own heartache into strengthening other people," Free the People wrote. "She used her celebrity to address inequalities and her performances to uplift audiences. The raw power, emotion, and relatability of her voice–on and off screen–still touches people."