People Think Justin and Hailey Bieber Will Get Divorced on September 13 — Here's Why
A conspiracy theory on Justin and Hailey's Bieber marriage claims the couple will divorce in September 2023 — and the reason why actually makes sense.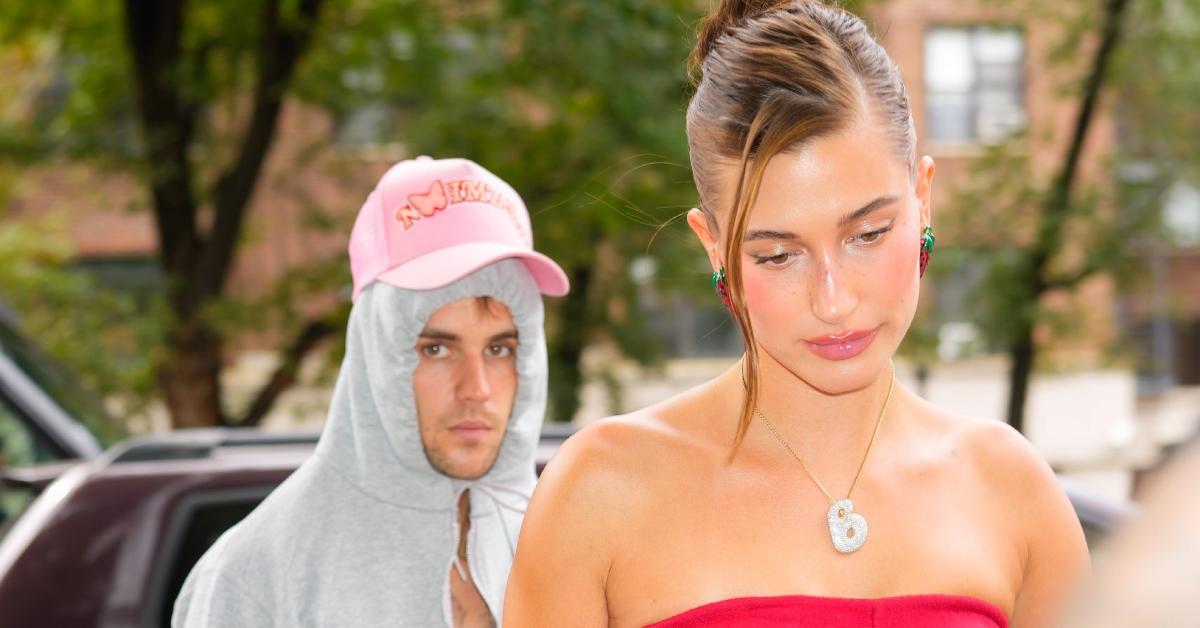 I'm not going to lie: Every time I see a picture of Justin Bieber and model wife Hailey Bieber, she always looks like a literal queen and he looks like he's wearing clothes for the first time ever in his life. In the vein of Barbie, she's everything, he's just Bieber.
Article continues below advertisement
They've never actually struck me as a couple that worked well together and there may be a reason for that. For years, there have been rumors going around that Justin, who is originally from Canada, married Hailey for a visa so he could stay in the United States.
But soon the "Yummy" singer will be able to apply for American citizenship without her and one TikToker has a conspiracy theory that they will divorce on this date. We unpack all the shocking details below.
Article continues below advertisement
Are Justin Bieber and Hailey Bieber getting divorced?
According to TikTok creator Patty of @pattypopculture, Justin and Hailey may be getting divorced on Sept. 13, 2023. Why this date in particular? It will mark exactly five years since their 2018 wedding.
"And after exactly five years a green card holder through marriage — Justin – can apply for independent permanent citizenship in the U.S.," Patty explains.
Article continues below advertisement
Patty continues to lean into the conspiracy that Justin married Hailey for the visa as his work visa was allegedly set to expire in 2018.
And because of his 2014 criminal charges — which included driving under the influence, resisting arrest without violence, and driving with an expired license — he could not apply for a new visa. That said if Justin didn't wife up quickly, he would have supposedly lost the rights to all of the work he did in America.
Article continues below advertisement
While this was never actually confirmed by either party, fans speculated that in 2018 Justin asked then-girlfriend Selena Gomez to marry him, but she said no which led to their breakup. Two months later after their split, Justin proposed to Hailey and the rest is history.
Did Justin Bieber just marry Hailey Bieber for a visa? The lyric "Ariana, Selena, my Visa"
Unfortunately, we'll never know if Justin really married Hailey just for the visa as that's between them two. However, DJ Khaled and Drake's 2020 song "Popstar" did raise suspicions with the lyric "Ariana, Selena, my visa."
While Justin does not sing in the song, he is the main star of the music video. Many fans believed the lyric was claiming that he saw Selena, as well as ex-girlfriend Ariana Grande, as just visas. It definitely does make you think.