Hawkeye's Top Villain Has Been Unmasked — Who Is Kingpin?
Episode 5 of 'Hawkeye' revealed that Kate Bishop's mother Eleanor was working with the villainous crime boss Kingpin. Why is this a big deal? We explain.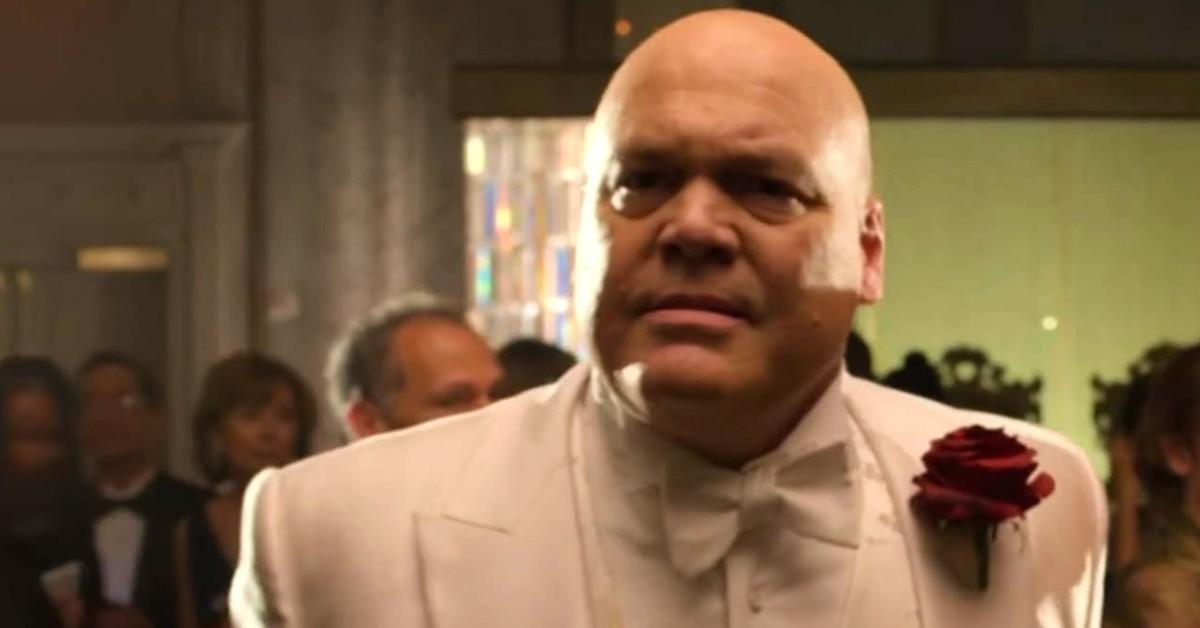 Warning: Spoilers for Hawkeye Episode 5 ahead!
One of the biggest reveals of Episode 5 of Hawkeye was the fact that Eleanor Bishop (Vera Farmiga) was in cahoots with Kingpin (Vincent D'Onofrio). Kate Bishop (Hailee Steinfeld) only discovered this unsettling truth thanks to Yelena Belova's (Florence Pugh) detective work.
Article continues below advertisement
Why is the Kingpin reveal such a big deal for Hawkeye and the Marvel Cinematic Universe as a whole? What's Kingpin's deal exactly? What is his ultimate goal? Let's delve into the dark history of the villainous crime boss.
Kingpin was originally a Spider-Man villain with a public image problem.
Stan Lee created Kingpin in the 1960s. According to the Marvel Database, Kingpin's real name is Wilson Fisk. He made his first Marvel appearance in Amazing Spider-Man, Vol. 1. No. 50 in April 1967. Kingpin deemed himself the Lord of the Underworld and was positively thrilled when he discovered that Peter Parker no longer wanted to be Spider-Man. However, Kingpin wanted to maintain a facade to the general public that he was a good man so nobody would suspect that he actually was a crime boss.
Article continues below advertisement
In the follow-up volume, Kingpin, unaware that Peter Parker had resumed his Spider-Man duties, deemed the Daily Bugle editor J. Jonah Jameson a threat because Jameson kept giving Wilson Fisk bad press. Kingpin ended up kidnapping Spider-Man and J. Jonah Jameson and nearly killed them both by trapping them in a chamber that he filled with water. Ultimately, Spider-Man saved the day. However, Kingpin's first arc demonstrated that he was not a man to be messed with.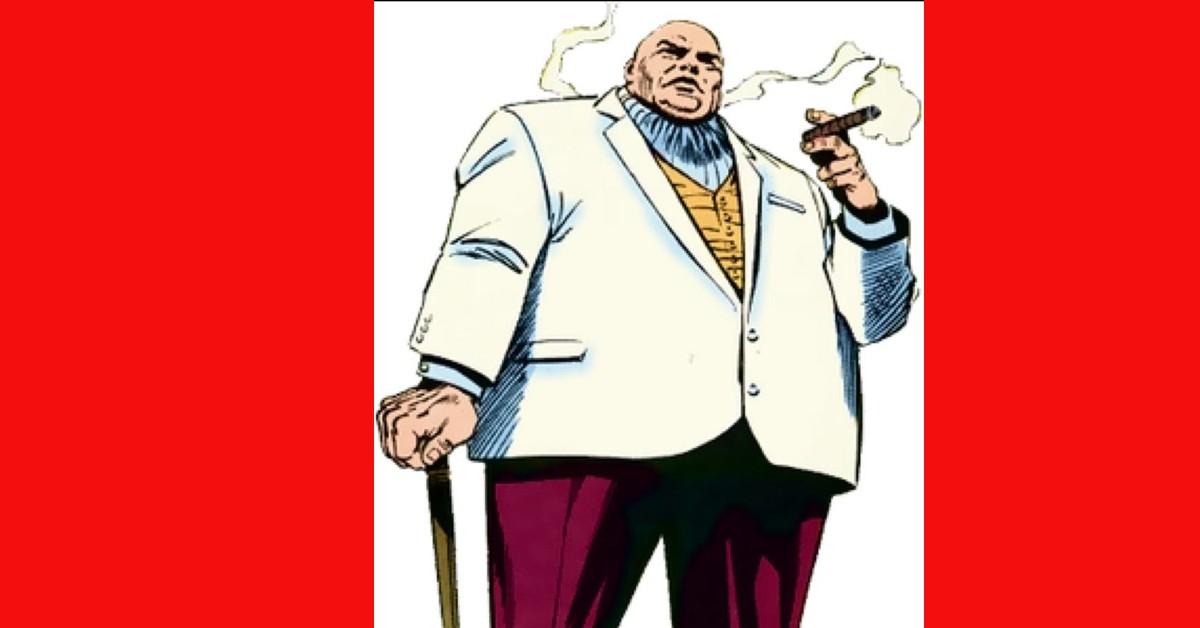 Article continues below advertisement
Vincent D'Onofrio first played Kingpin in 'Daredevil.'
Another one of Kingpin's biggest adversaries was the blind lawyer Matt Murdock, who took on the superhero alias of Daredevil. Their story got the live-action treatment with the Netflix series Daredevil, with Charlie Cox playing the hero. Vincent played Wilson Fisk, aka Kingpin, for all three seasons of the show. The series finale of Daredevil ended with Kingpin getting arrested, so continuity-wise, it makes sense that Kingpin is still alive and well in Hawkeye.
Article continues below advertisement
However, we couldn't help but wonder if the Kingpin in Hawkeye is the same Kingpin from Daredevil. Marvel Studios president Kevin Feige has never confirmed if Daredevil is considered MCU canon. However, Kevin did confirm to ComicBook.com, "If you were to see Daredevil in upcoming things, Charlie Cox, yes, would be the actor playing Daredevil."
Does that mean Hawkeye's Kingpin and Daredevil's Kingpin are one and the same? Not necessarily. The only evidence of Kingpin's existence in Hawkeye was a low-quality photo Yelena sent Kate of Eleanor standing next to Kingpin. For all we know, this Kingpin could be a different variant of Daredevil's Kingpin. However, we do know that in Hawkeye, even Clint Barton (Jeremy Renner) recognizes how dangerous the crime boss is (Did Clint cross Kingpin as Ronin?).
Article continues below advertisement
After Kate shows Clint the photo of her mother with Kingpin, Clint acknowledges that he figured Kingpin had been Hawkeye's big bad all along. Kingpin was also the man that Maya Lopez (Alaqua Cox) called her uncle, and he was likely the one who ordered the hit on Maya's father, which was the case in the comics.
So MCU canon arguments aside, Kingpin is a dangerous man to deal with no matter what universe he's living in. Will Kate, Clint, and (maybe?) Yelena be able to take down Kingpin before Christmas? We'll just have to wait and see when the final episode of Hawkeye airs on Dec. 22, 2021, on Disney Plus.