Daredevil Could Be a Huge Help to This Avenger in More Ways Than One [SPOILERS]
Is Daredevil coming to the MCU? Marvel president Kevin Feige talks the iconic character and whether or not he'll be in the MCU.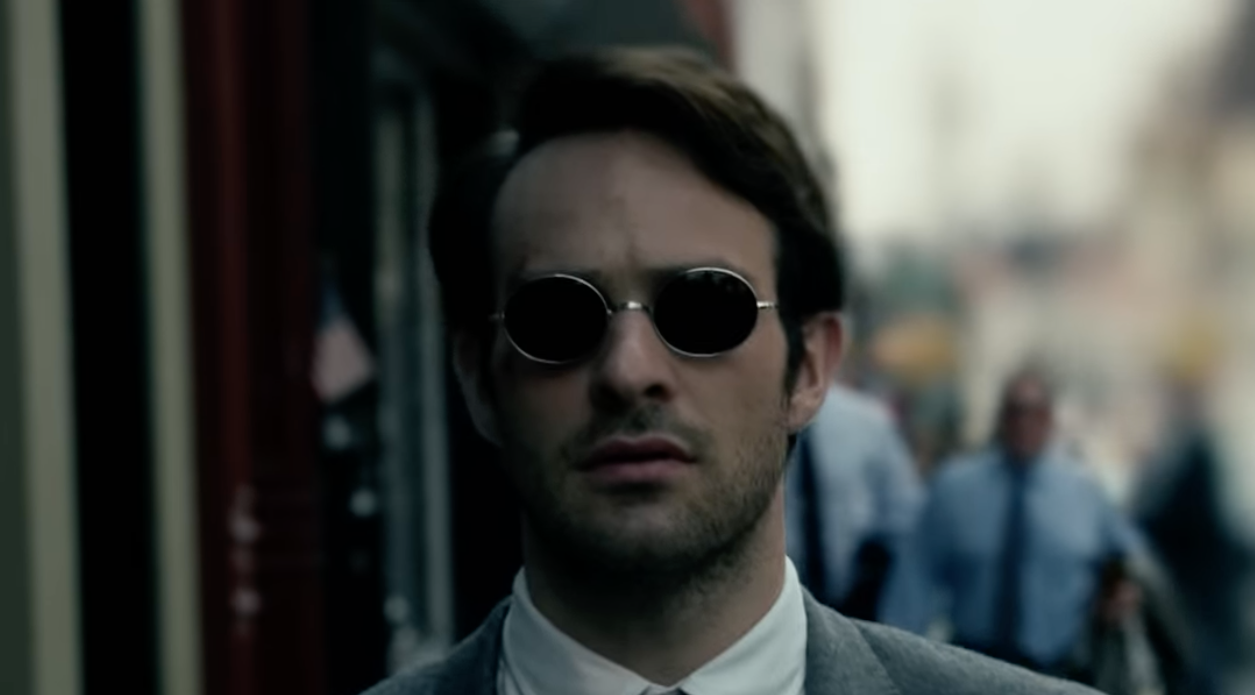 Spoiler alert: This article contains spoilers for Spider-Man: No Way Home below.
Fans have come to love the characters in the MCU and accompanying shows. But not every series is a direct part of the cinematic universe. Daredevil, for example, is about a blind hero named Matt Murdock (Charlie Cox) who became known as "Daredevil" in the press.
Article continues below advertisement
Between 2018 and 2019, Daredevil, alongside all the other Marvel live-action shows then being released on Netflix, was canceled. But with new info coming out, fans are wondering if he's a part of the Marvel movies.
Article continues below advertisement
Is Daredevil in the MCU?
Although Daredevil is a Marvel character, had never made an appearance in a movie in the timeline until Spider-Man: No Way Home. He makes a brief yet substantial appearance in the movie as the lawyer who advises Peter, Aunt May, and Happy right after the world finds out who Spider-Man truly is.
In the scene, Matt talks to Peter in Aunt May's apartment. Suddenly, someone throws a brick through the window. That in itself is impressive since it's not like Peter lives on the first floor. But before Peter can catch it, Matt does so with ease even though it flew in from behind him.
Article continues below advertisement
Unfortunately, this scene is the first and last we see of Daredevil in No Way Home. But it's not like Marvel to drop a character on us, especially one that we've been dying to see in a movie, and just not do anything with them. This is a clear indication that we will definitely be seeing more of our favorite lawyer with the coolest glasses of all time.
'Daredevil' also has a connection with Disney Plus's 'Hawkeye.'
Even before Matt's No Way Home debut, his Netflix show had already been connected to the cinematic timeline thanks to Hawkeye. We know that the Disney Plus shows are a part of the MCU timeline, and Season 1, Episode 3 of Hawkeye introduces a character named Echo (Alaqua Cox). Her real name is Maya Lopez, and she's got a personal connection to a villain named Wilson Fisk.
Article continues below advertisement
Unfortunately, Maya was orphaned when her father was killed by Wilson, aka the Kingpin, and anyone who's watched Daredevil knows that Wilson is the main antagonist in that show. In fact, he's even the villain in a few Marvel video games.
Article continues below advertisement
On top of that, Daredevil makes references to "The Incident." This is also known as "The Battle of New York" and refers to the huge boss fight against Loki and the Chitauri that took place in The Avengers.
The Battle of New York was the first time the Avengers fought as a team, and it looks like all of New York City was destroyed in the process. So Matt even being aware of it is enough to connect him to the MCU.
You can watch Hawkeye on Disney Plus and No Way Home exclusively in theaters now.