'Street Outlaws' Star Kye Kelley Is Ready to Get Married Again!
'Street Outlaws' star Kye Kelley is currently engaged to girlfriend Lizzy Musi — but what is his ex-wife Alisa Mote up to today? Here is an update on the reality stars.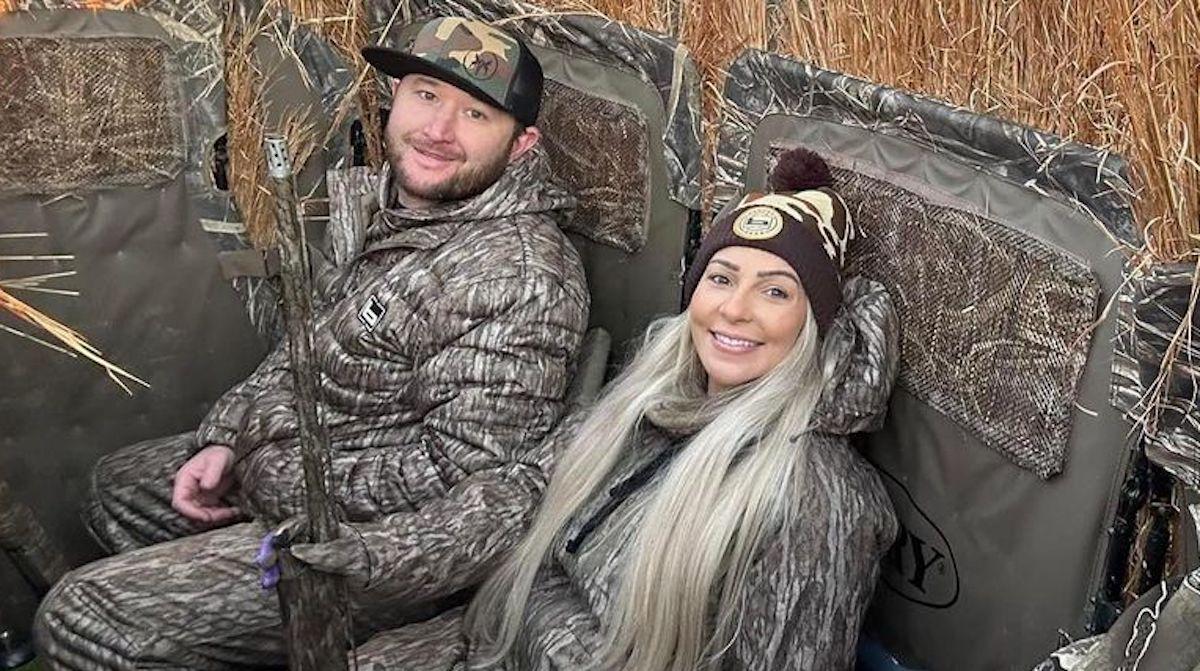 New Orleans street racer Kye Kelley is a fan favorite on Street Outlaws.
Along with showing off his racing skills, Kye has also shared a bit about his personal life on the show — including his past and present relationships.
Article continues below advertisement
When Kye made his Street Outlaws debut in 2015, he was Big Chief's biggest rival and married to his then-wife Alisa Mote. However, Kye's relationship status has changed, and he has since divorced Alisa and moved on with another woman.
So, where is Alisa today? Keep reading to find out.
Kye Kelley shares a daughter with ex-wife Alisa Mote.
Kye and Alisa got married in 2015 and divorced just two years later in 2017. The couple shares one daughter together, Kenadeigh Alexa Kelley, which they welcomed in 2016.
"Well here she is," Kye wrote on Facebook at the time of her birth. Before their split, Alisa, who is a nurse, made several appearances on Street Outlaws but has since been keeping a low profile. Her last Instagram post was dated October 2018.
Article continues below advertisement
Shortly after his divorce, Kye began dating fellow drag racer Lizzy Musi, who is also the daughter of the owner of Pat Musi Racing Engines, Pat Musi.
Kye Kelley and Lizzy Musi are currently engaged!
Almost four years after they started dating, Kye proposed to Lizzy on an episode of Street Outlaws: No Prep Kings in 2021. Lizzy was also involved in a car crash that day, but that did not stop Kye from popping the question at the starting line at South Carolina's Darlington Dragway.
Article continues below advertisement
"Yesterday was a mix of emotions kind of day," Lizzy said according to Dragzine. "First, thank you to everyone that checked on me to make sure I was okay and all the fans that supported me through it all. I'm pretty sore today with a pretty good knot on my neck and sore from the belts. The car did its job. Robert Hayes builds not just a badass racecar, but a really safe one."
Article continues below advertisement
She continued, "Toward the end of the night [Kye] surprised me with 'the question.' I didn't know how to feel I was so excited and emotional all at the same time. My answer to him was 'yes!' I want to marry my best friend! He sure made up for the day I had."
Now, Kye and Lizzy are set to officially tie the knot on November 19, 2023, per their wedding website. The couple will exchange vows at the White Magnolia Hotel in Louisiana.
While fans to see if Street Outlaws' cameras will capture the nuptials, you can watch Kye and Lizzy on the Discovery series Mondays at 8 p.m. EST.