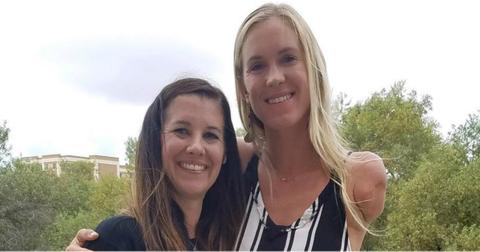 Meet the Woman Who Fought a Great White Shark — and Won!
By Rebecca Macatee
Surviving a shark attack is no easy feat, but thriving afterwards takes even more courage. Leeanne Ericson, the extraordinary woman featured on I Was Prey: Shark Week, knows this all too well.
The mother of three was attacked by a great white shark in 2017. So where is Leeanne Ericson now, and how did this Shark Week standout manage to fight a great white... and win? Here's everything you need to know.
Where is Leeanne Ericson from Shark Week now?
According to her Instagram, she's training to be a Pilates instructor at a top studio in Carlsbad, Calif. "It's incredible where I've come [since the attack]," she said in a 2019 interview with NBC7 San Diego. "I'm almost like where can I go now? What do I do now?"
She surprised even her doctors with her mobility and strength. The shark bit off a significant chunk of Leeanne's leg, but through hard work and determination, she's regained the use of it.