Lily Collins Is Serving Looks in 'Emily in Paris' Season 2 — but Fans Are Focused on Something Else
Lily Collins' rumored weight loss in 'Emily in Paris' is fast becoming a talking point among fans. She previously lost weight for 'To the Bone.'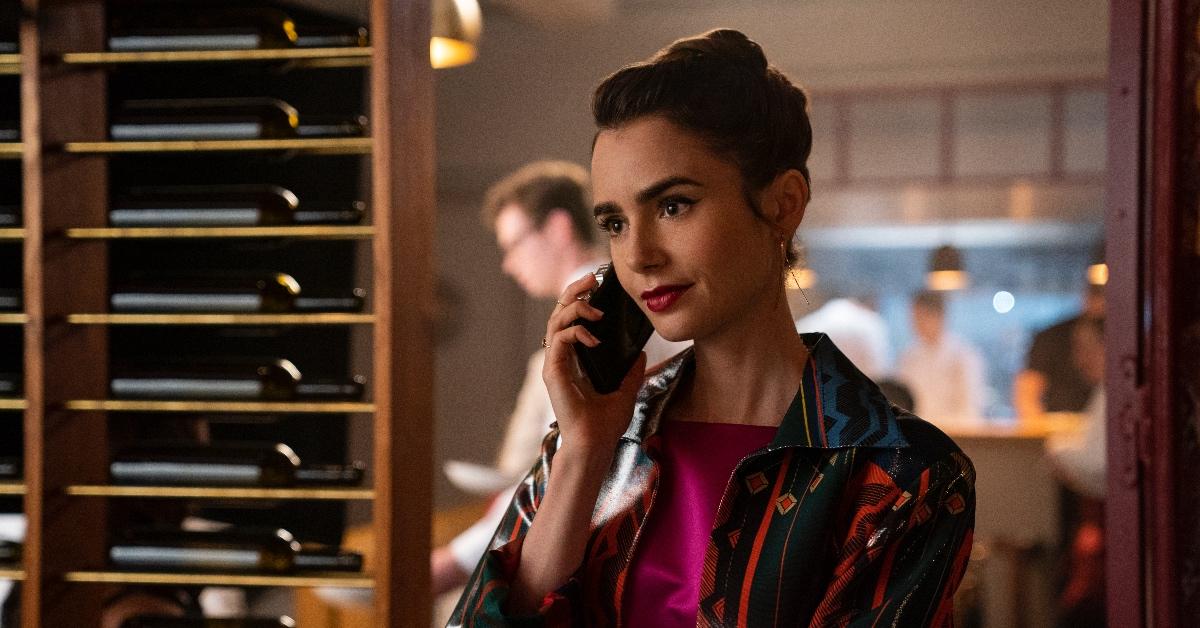 Content warning: This article mentions eating disorders.
Season 2 of Darren Star's fairytale-like rom-com, Emily in Paris, dropped on Netflix on Dec. 22, 2021, chronicling social media whiz Emily Cooper's latest adventures in the City of Light.
Article continues below advertisement
With the legendary Patricia Field (of Sex and the City fame) serving as a costume consultant, the show promises hours's worth of fun for those pining for a hefty dose of escapism (and some fashion inspo.) But lead actress Lily Collins's appearance garnered even more attention than her character's sublime fashion looks. Are the fans right? Is Lily's alleged weight loss a cause for concern?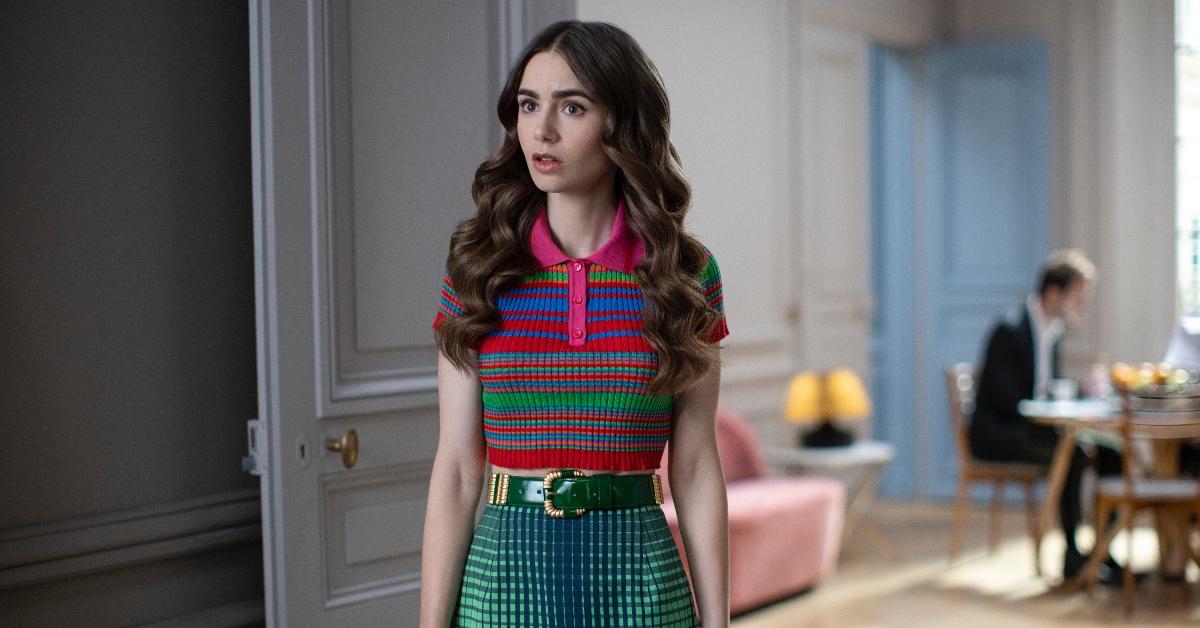 Article continues below advertisement
Lily Collins's rumoured weight loss has sparked up discussions among 'Emily in Paris' fans.
The ultimate escapist fantasy, Emily in Paris revolves around an achievement-oriented young woman who is ready to shake things up at the Parisian luxury marketing firm, Savoir. In Season 1, she falls head over heels for her hunky neighbor, Gabriel (Lucas Bravo).
Things get even more complicated with the arrival of Alfie (Lucien Laviscount), the dreamboat Emily meets in her French class, in Season 2. Plus, Gabriel changes his mind about moving to Normandy — which spells trouble for Emily and Camille (Camille Razat). Instead of Emily's antics, it was lead actress Lily's supposed weight loss that filled fans with worry the most.
Article continues below advertisement
In Season 2 of Emily in Paris, Emily dons extravagant outfits like the 80s-inspired, strapless oversized bow dress by ROTATE Birger Christensen in Season 2, Episode 3, or the heart-patterned midi dress by Anouki she debuts in Season 2, Episode 5.
Article continues below advertisement
But some fans think Lily lost too much weight for the role.
"Did Lily Collins lose more weight in Season 2? Hope she's doing well," tweeted @clstx.
"Lily Collins' weight, or lack thereof, is very distracting this season. I hope she's getting the help she needs," tweeted @ivmayes.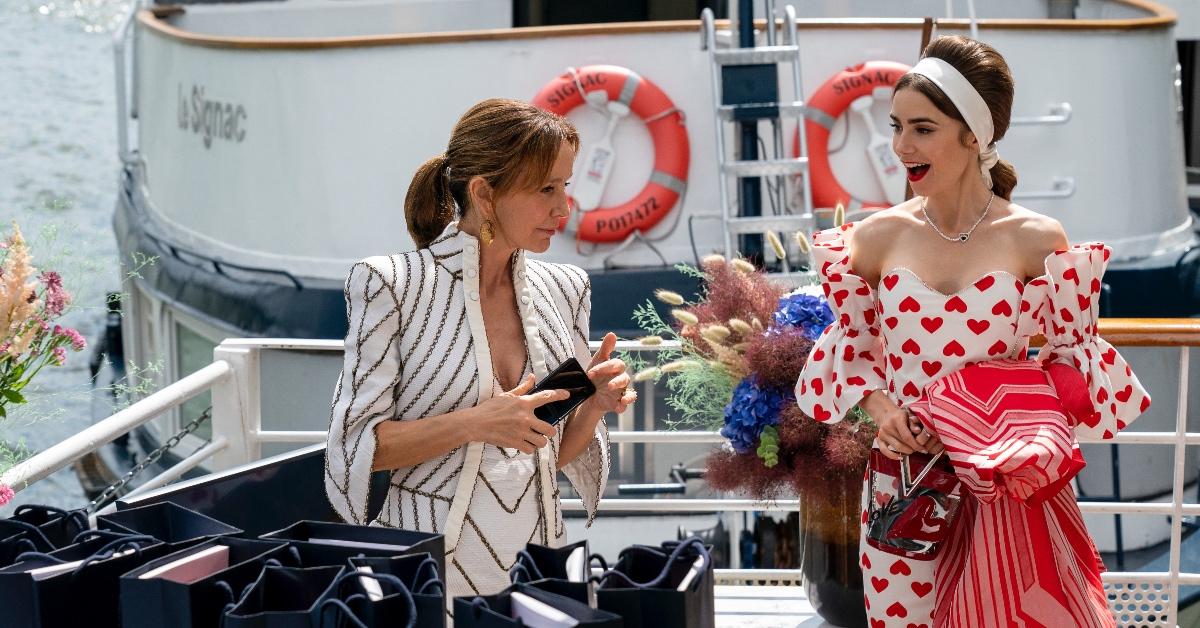 Article continues below advertisement
As @bittermandeI argued, her appearance can be triggering for people with eating disorders.
"Now I only know people who watch it as 'thinspo' because Lily Collins purposely lost weight for the role. As if she couldn't have seen this coming as a former anorexic [person] herself," tweeted @bittermandeI.
Lily previously lost weight for To the Bone, a 2017 Netflix drama dealing with the misconceptions people with anorexia unknowingly fall for. "I wanted to be able to best exert my experiences on (Ellen) by going to the lengths I felt comfortable going to as an actor," Lily told USA Today. The actress seemingly confirmed she had problems with anorexia and bulimia in the interview.
Article continues below advertisement
Another rumor pertains to Lily Collins's supposed boob job.
Not everyone had the same input about Lily's appearance in Emily in Paris. Going against the logic of weight loss, some are now wondering if she underwent plastic surgery. Lily is yet to pass comment on either of the rumors. Let's hope she's okay — as much as someone whose physique is currently garnering slightly more attention than her professional achievements can be.
Season 2 of Emily in Paris is available on Netflix now.