Deepti and Shake's Wedding on 'Love Is Blind' Has a Surprising Outcome
Deepti and Shake's wedding doesn't go as many 'Love Is Blind' fans had predicted and there are lots of tweets and memes to reflect the overall surprise.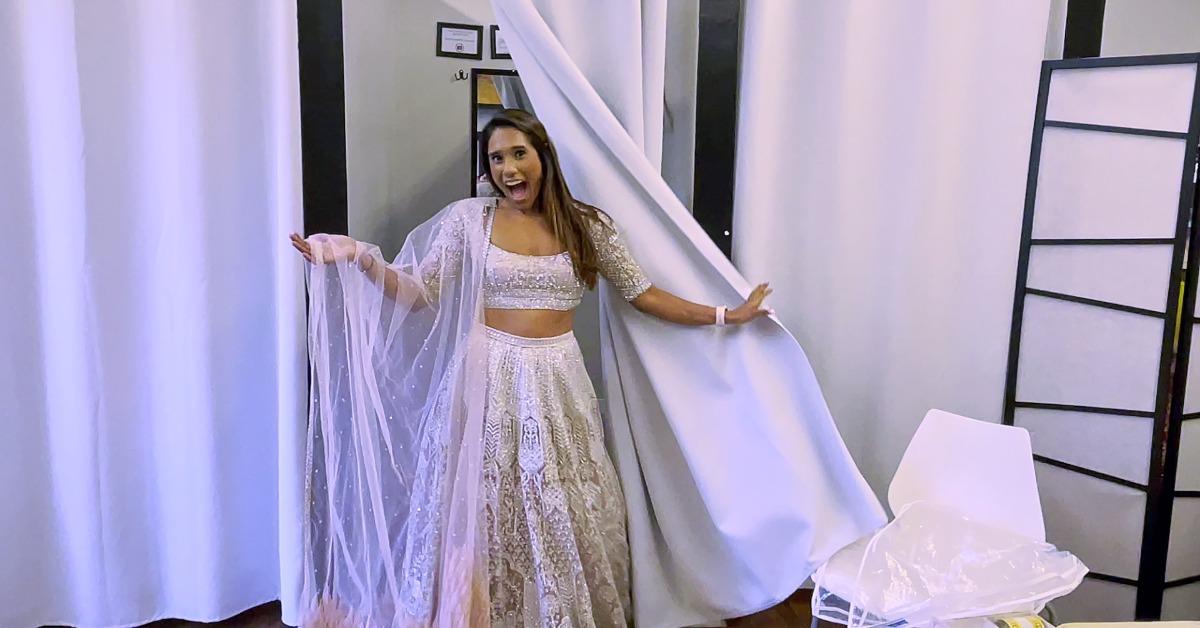 Spoiler alert: This article contains significant spoilers for the Season 2 finale of Love Is Blind.
In Season 2 of Love Is Blind, Abhishek "Shake" Chatterjee and Deepti Vempati are very different people. To fans, Deepti deserves the world and Shake has a lot of growing to do before he can be in a committed relationship, much less a marriage. This is the guy who admitted to only dating white blondes, after all. So when it comes time for Deepti and Shake's wedding, there's a bombshell many fans don't expect.
Article continues below advertisement
In the days leading up to the wedding, Shake is unsure about his future with Deepti. He even tells his friends and some of his male co-stars that Deepti reminds him of his aunt and that he doesn't have an intense physical attraction to her.
But at the altar, Deepti says no to him, and the fan reactions via memes and tweets are amazing.
Check out the best 'Love Is Blind' memes and tweets about Shake and Deepti's wedding.
No one expected Shake and Deepti to actually get married, but they also didn't think Deepti would be the one to call it off before Shake could say, "I do." And fans are applauding Deepti for knowing her self-worth.
Article continues below advertisement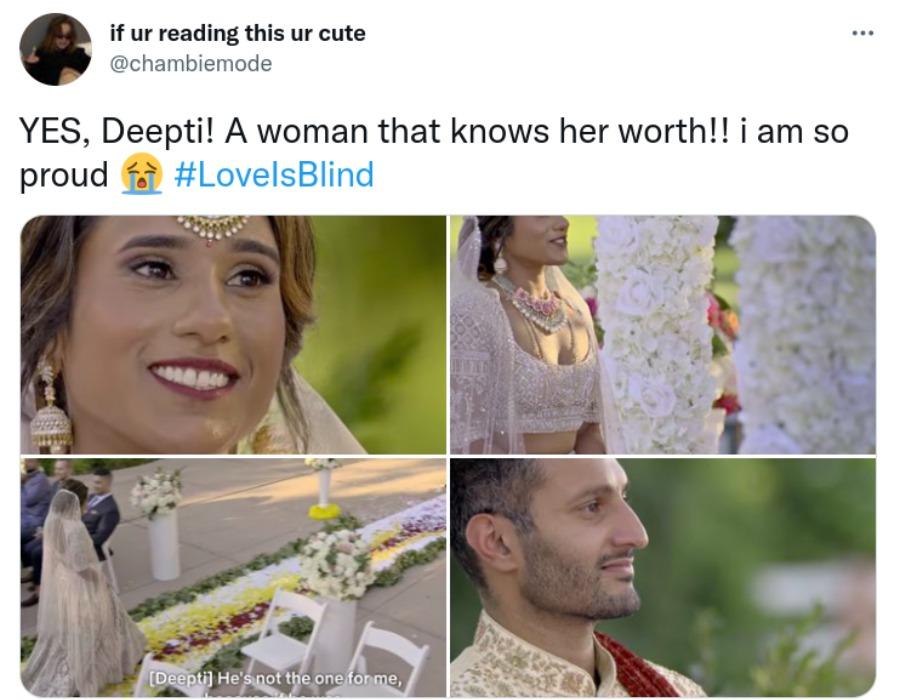 Deepti says on the show that she deserves more than someone who isn't all in with her. As viewers see before the wedding, Shake has lots of doubts about his feelings for Deepti.
Maybe he gets points for showing up, but because he never tells Deepti about the feelings he revealed to everyone else, it doesn't look good for him.
Article continues below advertisement
After Deepti tells Shake she can't marry him and leaves the wedding, Shake takes the opportunity to tell their guests that he's actually relieved. Again, not a good look for the guy.
Article continues below advertisement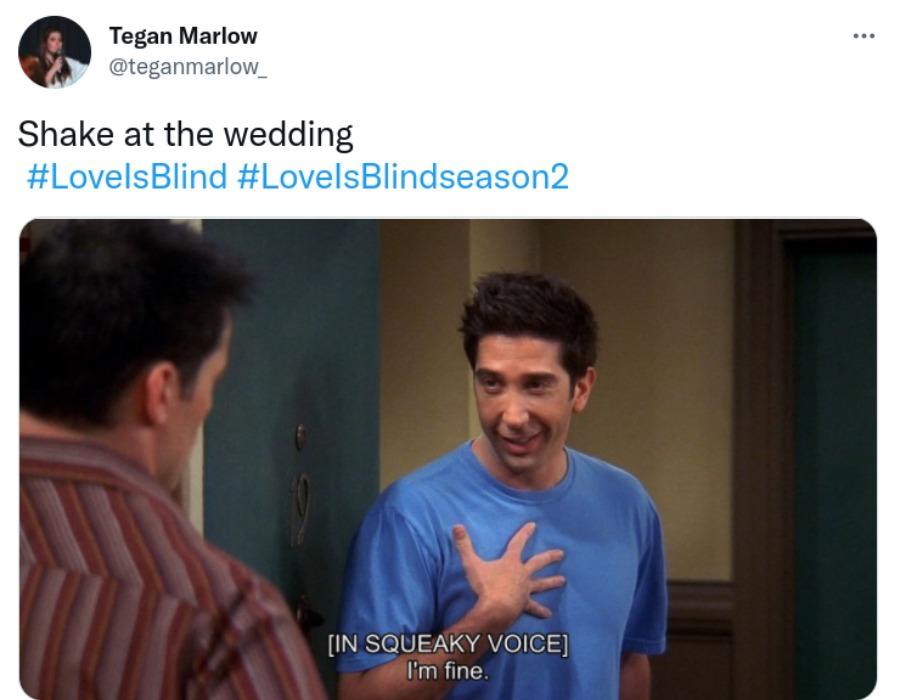 Shake says he wanted to say no to Deepti but that she spared him the hassle of doing it. Shake basically says that he was going to dump her first and he wants that on record. The ick factor is strong with this one, and Love Is Blind fans see right through him.
Article continues below advertisement
But more than anything, fans are cheering on Deepti. Up until the wedding, she seemed mostly unaware of Shake's doubts. And while it's still unclear if she somehow found out about the "aunt" comments or if she could just see that Shake was holding back, she made the right call for herself.
Article continues below advertisement
Maybe Shake has grown since he filmed Season 2 of Love Is Blind. Maybe he got extremely cold feet and it brought out the worst in him. We can give him the partial benefit of the doubt.
But all fans really care about now is applauding Deepti and wanting the very best for her.
Article continues below advertisement
At the end of the wedding that never was, Deepti says, "I'll find my person, and it's not Shake." Not only does her mom support her in her decision, but now the entire Love is Blind fandom does too.
Article continues below advertisement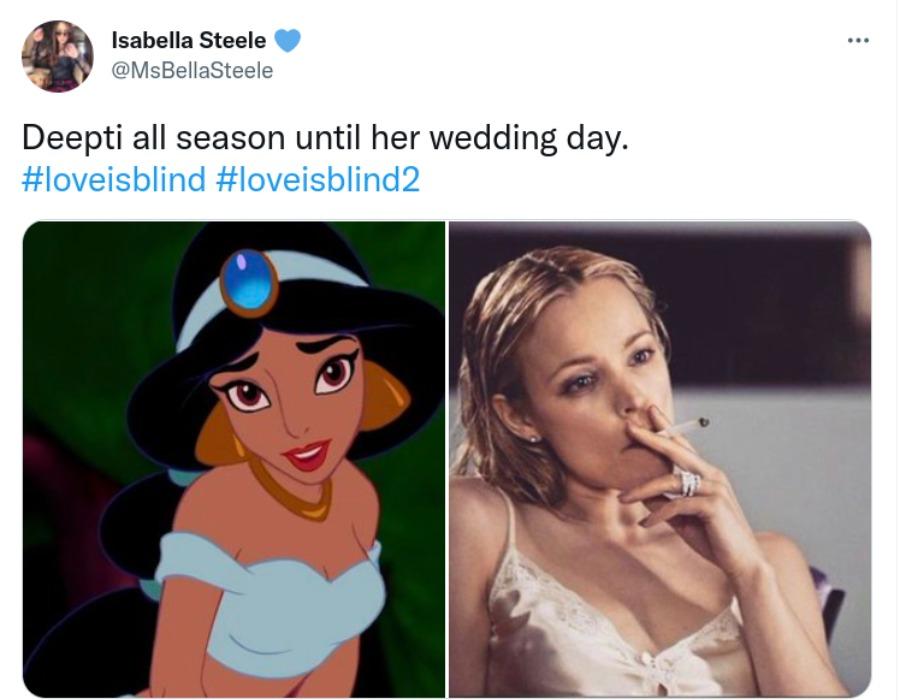 Hopefully, once Shake watches the season he'll see the ways he can change for the better. Because even though he and Deepti felt like a good match at first, all of his insecurities kept him from settling down.
Love Is Blind is now streaming on Netflix.