Maddie and Chimney May Be Heading Down the Aisle Soon on '911'
In the promo for Episode 17 of Season 6 of '911,' Maddie finds an engagement ring. Let's take a look at their relationship history!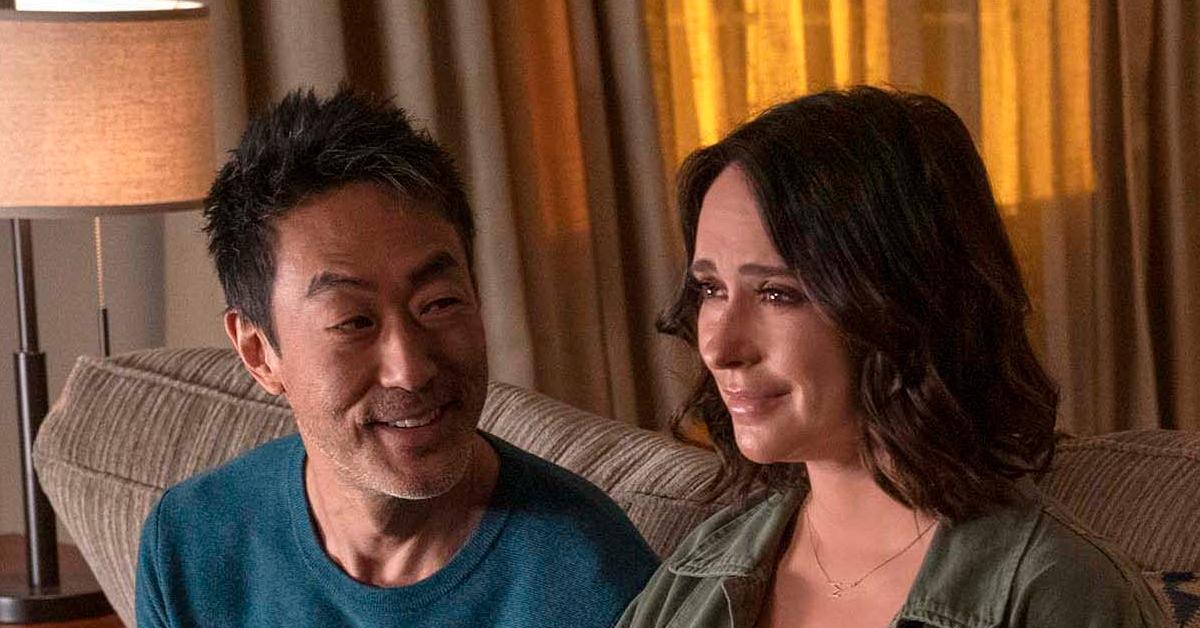 We were all so excited for Maddie Kendall, played by the iconic Jennifer Love Hewitt, when she met a good guy, like a really good guy, in the form of Howie 'Chimney' Han, played by Kenneth Choi in 911. After her abusive ex, Doug, she definitely deserves a happy ending.
Article continues below advertisement
But that road has not been easy for Maddie and Chimney. But even though they dealt with kidnappings and postpartum depression, the pair have finally (maybe) made it to the altar...we promise we'll explain ahead!
Let's take a look back at Maddie and Chimney's relationship and see how they got there!
Maddie and Chimney's relationship goes back to Season 2 of '911.'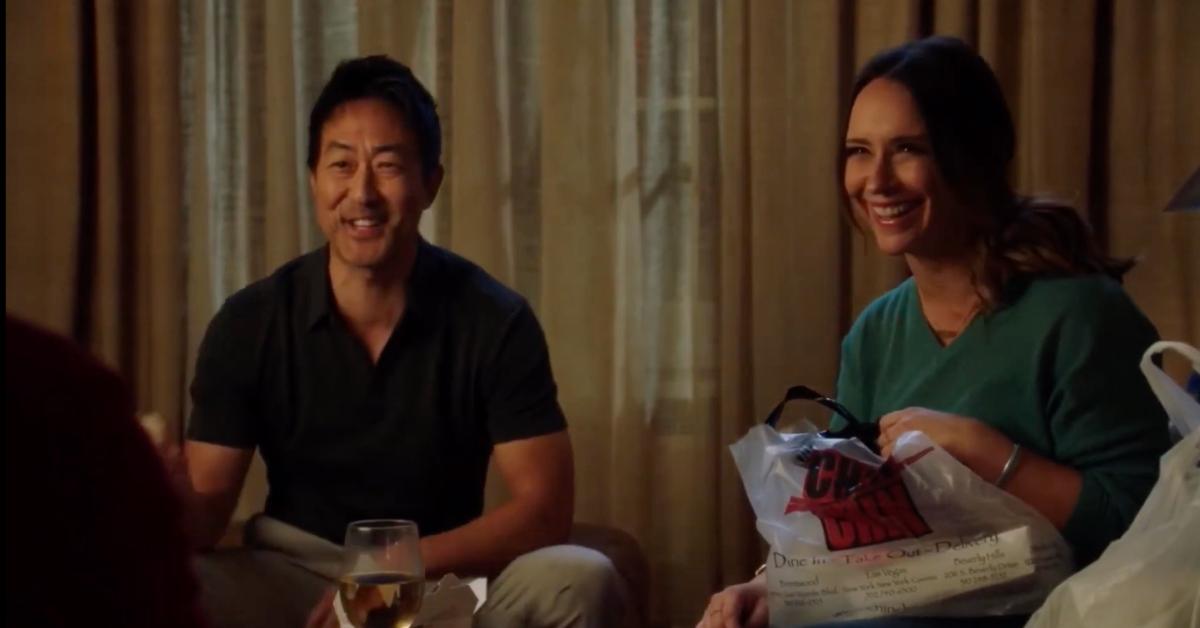 Maddie and Chimney were first introduced during Season 2 Episode 6 of 911 when Buck, Maddie's brother, gets Chimney and Eddie to help Maddie move and set up her new apartment. Maddie and Chimney quickly hit it off and became best friends, hanging out all the time. During Episode 8, Chimney tells her that his calendar is wide open for her whenever she is ready, and by Episode 11, Maddie asks him out.
Article continues below advertisement
That bliss what short lived because Doug finds out and ends up stabbing Chimney and kidnapping Maddie. They both survive and while they share their first kiss, they aren't officially together until Episode 18.
Season 3 opens with the couple being happy together. By Episode 13, Chimney is saying " I love you" and while Maddie isn't ready to say those words out loud, she feels it. In Episode 18, the pair find out they are pregnant!
Article continues below advertisement
Season 4 is a shorter season than most and opens with the pandemic. By the second episode, Maddie and Chimney are living together and during Episode 9, their little girl is born.
To accommodate for Jennifer Love Hewitt's real life maternity leave, Maddie leaves during the beginning of Season 5 due to her her PPD symptoms. During Episode 12, Chimney finds Maddie in Boston and brings her home. The two decide to break up and co-parent.
Article continues below advertisement
This leads us to Season 6, where Maddie tells Chimney that she is not going anywhere and the pair get back together. Maddie and Chimne buy a house together, and in Episode 16, Chimney goes ring shopping!
So do Maddie and Chimney get married in '911'?
Well, not quite yet. But during the promo for Episode 17 titled "Love Is In The Air," Maddie finds an engagement ring. The promo ends with Chimney going up to Maddie and telling her that he has, "something that I want to say."
The logline for the episode is, "A wedding proposal tragically intersects with a bank robbery; a bride is literally stuck on her way to the altar; Athena talks a victim through her grief; Buck finds a surprise visitor on his doorstep."
Maybe we're just reading into this, but in the promo, Maddie didn't look too happy when Chimney told her that he had something that he wanted to say. But after everything that these two have been through, they deserve a happy ending.
Make sure to catch new episodes of 911 airing on FOX every Monday at 8 p.m ET.