'9-1-1' Firefighter Buck Has Been Through the Ringer — Is It Time for Him to Settle Down?
What happened to Buck on '9-1-1'? Oliver Stark's Evan "Buck" Buckley has had his fair share of struggles, but now he may want to settle down.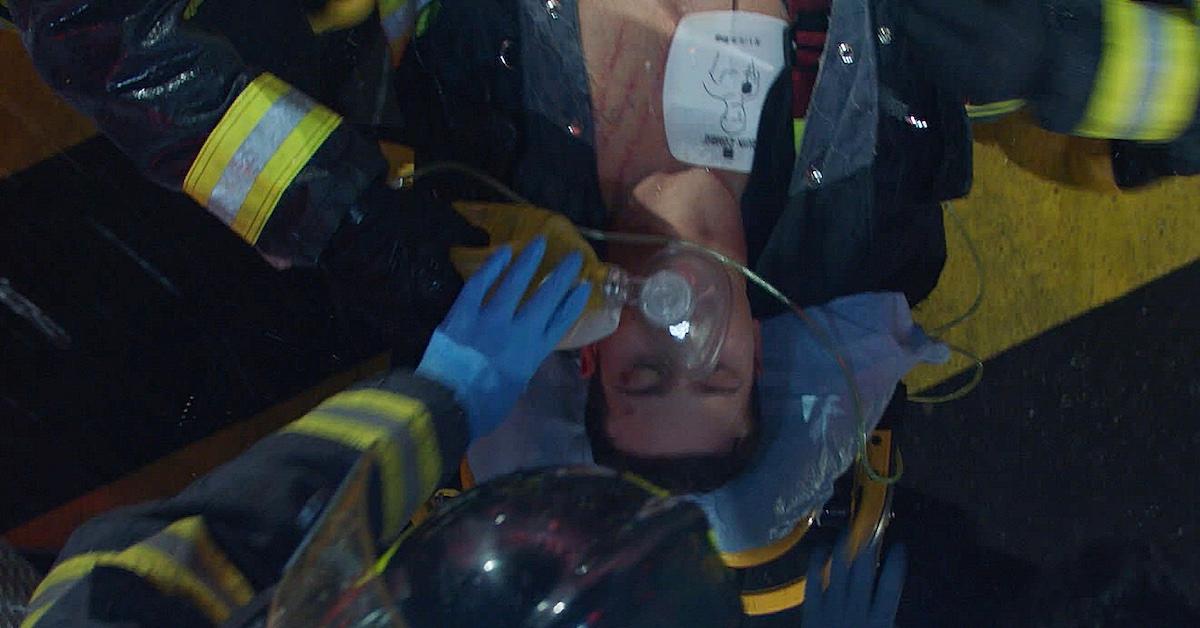 Spoiler alert: This article contains spoilers for 9-1-1 Season 6, Episode 15.
Our favorite 9-1-1 characters are finally moving forward with their lives during a pretty harrowing season. Plenty has happened to them over the past six years, but no one has gone through more than our favorite womanizing firefighter, Evan "Buck" Buckley (Oliver Stark). After nearly dying in Season 2 from a fire truck accident and then again in Season 3 from a pulmonary embolism, it's time for him to catch a break!
Article continues below advertisement
But of course, he can't. In Season 6, Episode 10, we all thought Buck was a goner just as he was coming to terms with the fact he might want a family of his own. Throughout the rest of Season 6, Buck is left reconciling who he was before his near-death experience and who he is after. But what exactly happened to him?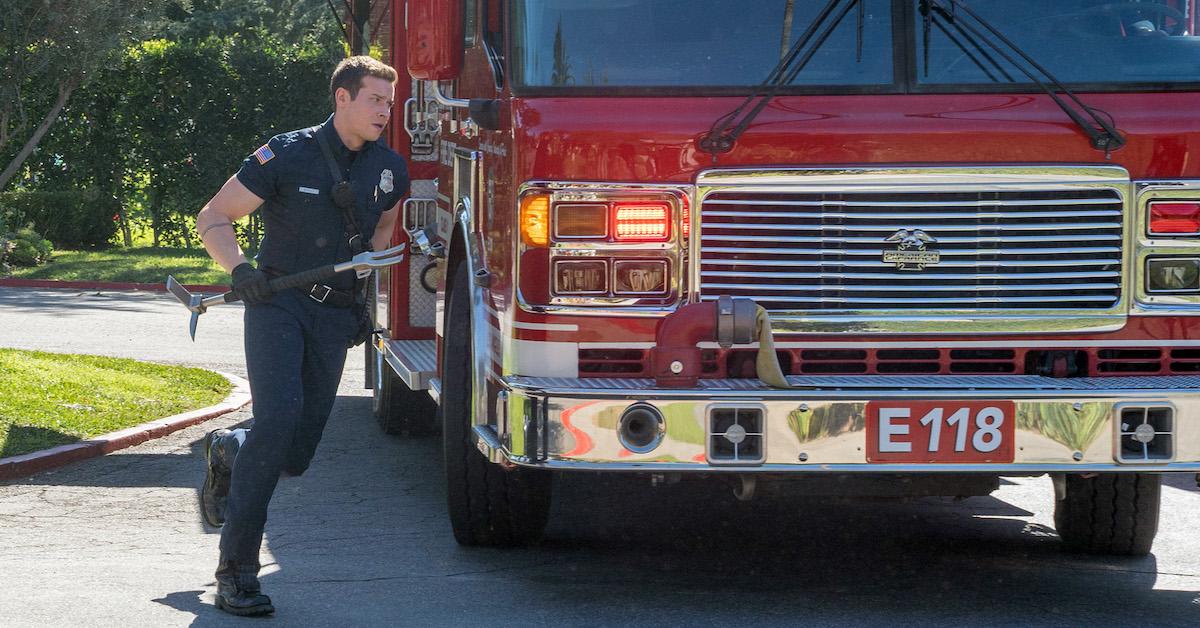 Article continues below advertisement
What happened to Buck in '9-1-1' Season 6?
In Season 6, Episode 10, Buck faces his most devastating incident yet. If we thought his prior near-death experiences were significant, they're nothing compared to what happens in Episode 10. As the 118 deals with emergencies caused by dry thunderstorms throughout the day, Buck stops Chimney (Kenneth Choi) from climbing a dangerous ladder. While Buck saves Chimney's life, he sacrifices his own and gets struck by lightning.
Article continues below advertisement
He falls off the ladder and hangs by his harness in the sky before Eddie (Ryan Guzman) runs up to save him. Even Captain Bobby Nash (Peter Krause) is too shocked to act. As Chimney and Hen (Aisha Hinds) attempt CPR on Buck and then defibrillate him, they realize he's in cardiac arrest. All they can do is get him to the hospital ASAP.
Buck shockingly (no pun intended) survives the lightning strike.
Luckily, we learn in Episode 11 that Buck is sent into a medically-induced coma to save his life. In the episode, "In Another Life," we enter Buck's mind through his coma-fueled fever dream. "Buck is in a realm between life and death," Stark told Entertainment Weekly. "He gets to explore what life might be like had some big things in his life gone down differently, things that have really made him the person he is."
Article continues below advertisement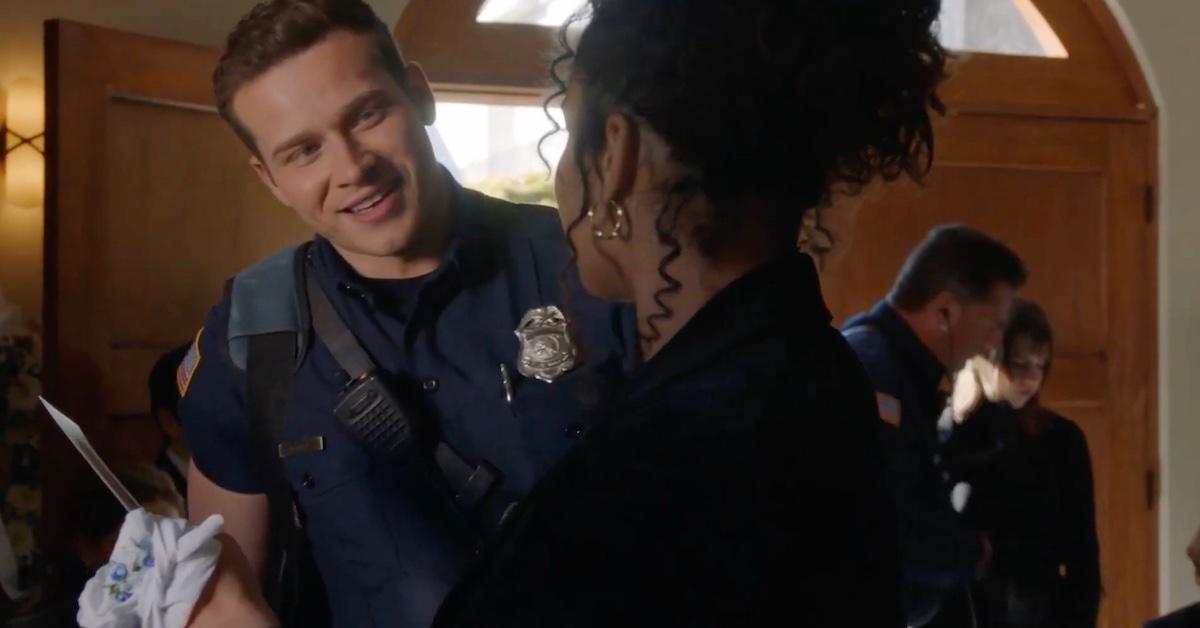 Before the tragic accident, Buck tells his parents about how he donated sperm to help his former roommate and wife conceive a child, leading to Buck's own possible parenthood arc. In Season 6, Episode 15, Buck meets a death doula named Natalia (Annelise Cepero), to who he's clearly attracted. "If your job is to prevent death," she tells Buck, "my job is to help people accept it."
Considering Buck's recent near-death experience, a relationship with Natalia could be a game changer. We may see a future partnership that's equal parts romantic and philosophical if Natalia can help Buck move past his experiences while he gives her insight into what happened internally. Could Natalia be the woman who gets Buck to finally settle down??
Watch new episodes of 9-1-1 Mondays at 8 p.m. EST on Fox to find out.