The Force Is With Mark Hamill and Wife Marilou, His Former Dental Hygienist
Who is Mark Hamill's wife? Who are his children? Read more about the 'Star Wars' actor's personal life — and see his tips for a successful marriage.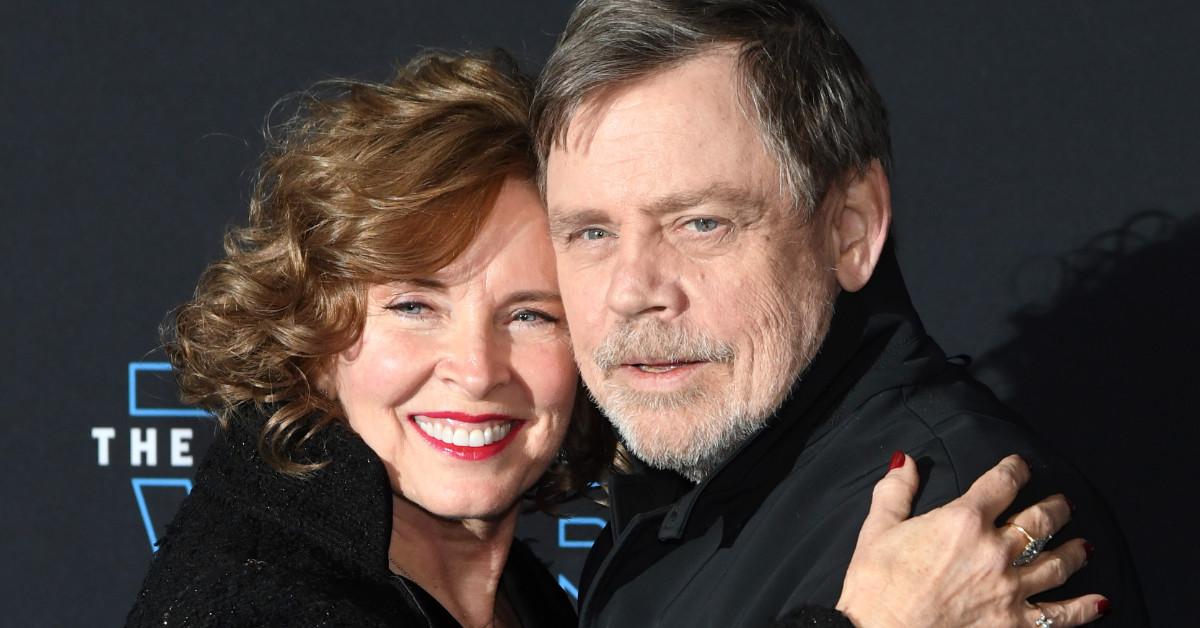 Article continues below advertisement
Turns out, Mark has been married for almost as long as he's been a Star Wars star. His wife of almost 45 years is Marilou York, and the longtime couple has three children. Read on for the deets…
Mark Hamill and wife Marilou York have been married since 1978.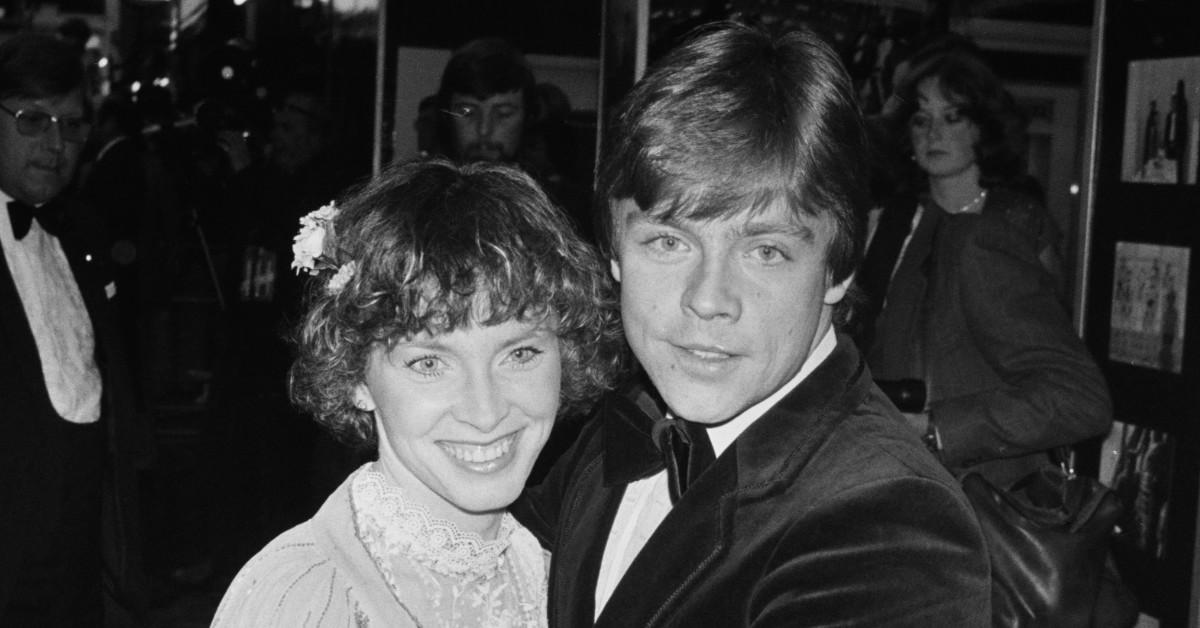 In a March 2019 tweet, Mark said that the best day of his life was "the day I went to the dentist to have my teeth cleaned [and] met my dental hygienist, Marilou York."
Article continues below advertisement
Yes, Marilou, Mark's wife, was a dental hygienist working for the actor's dentist in Los Angeles when they met. And on one of their first dates, Mark took Marilou to an early screening of the first Star Wars film, 1977's Star Wars: Episode IV – A New Hope, as he told People in 1981. "There was this one close-up of a minor character, curling his lips back from his teeth. She leaned over to me and whispered, 'Bad caps,'" he added.
Mark and Marilou broke up after Star Wars became a hit — he "had to taste groupies and fame," as he explained to People — but they eventually reunited and tied the knot in the backyard of their home in Malibu, Calif., in December 1978.
Article continues below advertisement
Mark Hamill and his wife have three children, all of whom had cameos in 'The Last Jedi.'
As husband and wife, Mark and Marilou welcomed three children: They had Nathan in 1979, Griffin in 1983, and Chelsea in 1988. As Town & Country reports, Nathan grew up to be an artist and illustrator, Griffin became an artist and martial arts instructor, and Chelsea went to work in public relations for Mark's company, Amazing Invisible Inc.
Griffin, Nathan, and Chelsea all had roles alongside their famous father in the 2017 film Star Wars: Episode VIII – The Last Jedi. "Thanks for not letting @NathanHamill, @GriffinHamill, and @chelseahamill wind up on #TheLastJedi cutting-room floor," Mark tweeted to The Last Jedi director Rian Johnson that year, adding the hashtag #MyKidsCoolCameoAsRebelScum.
Article continues below advertisement
It's clear Mark is a doting dad and husband. "If you're lucky enough to find your soulmate, you have to keep your fingers crossed," he wrote in a 2014 Reddit AMA. "A really short manual [to relationships] would read 'Don't cheat,' because that seems to be where people break up. When you go through tricky periods, you have to work on it, and having children helps because you know you're trying to find a way to make everyone happy."
And in 2018, he tweeted, "Today is the perfect day for letting @MarilouHamill know how grateful I am for having her in my life. She makes the ordinary seem extraordinary, [and] I just want to thank her for being my everything."