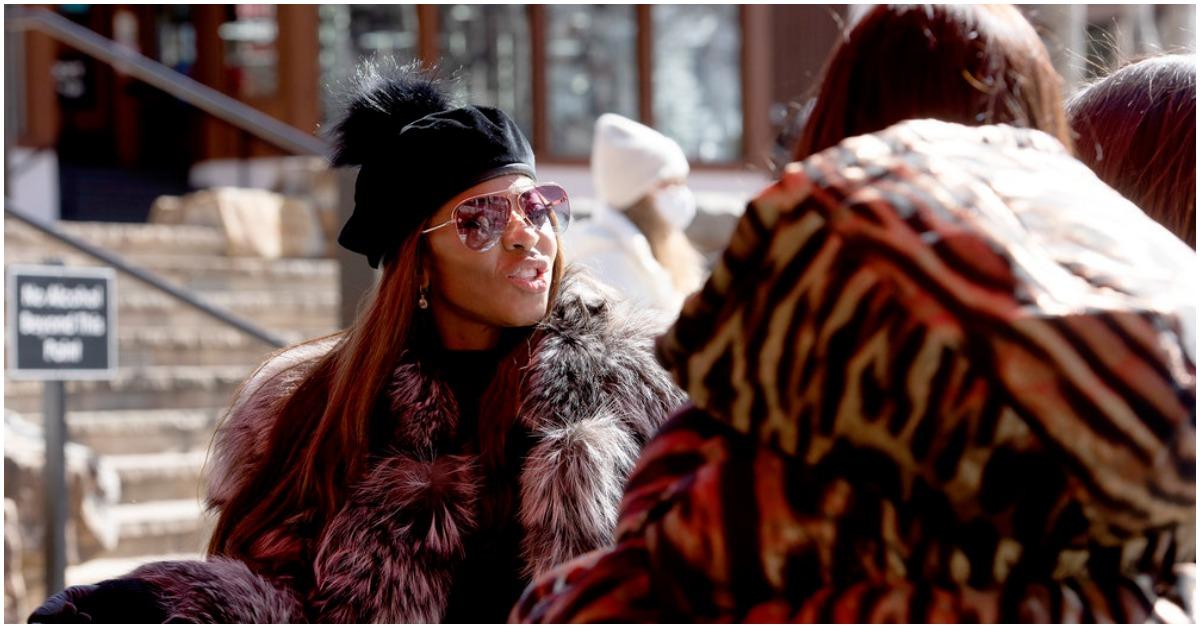 What Is Ex-Housewife Mary Cosby Up to Now? Is She Returning to 'RHOSLC'?
Article continues below advertisement
Is Mary Cosby still running her church?
During Season 2 of RHOSLC Season 2, rumors circulated that Mary Cosby, First Lady of Faith Temple Pentecostal Church, was a cult leader. After marrying her late grandmother's second husband and sharing a child with him, Mary and her husband inherited her family's church.
Allegations then arose that Mary's primary source of income came from said church and that she was severely controlling. However, in an interview with Entertainment Tonight, the former RHOSLC star addressed the rumors head-on.
Article continues below advertisement
"They've been saying that [the church is a cult] since my grandmother started the church. And they say that about pretty much every church," Mary explained.
"The people that know me, my church members, they know those are false allegations. Clearly, I'm not gonna go on national television, be a Housewife, and be in a cult!"
However, it appears Faith Temple Pentecostal Church in Salt Lake City, Utah, is now permanently closed. Mary has not said anything about the circumstances surrounding its closure.
Article continues below advertisement
What is Mary Cosby doing now?
According to Mary's Instagram, she's pursuing various interests in addition to religion. She describes herself as an entrepreneur, event specialist, philanthropist, and, of course, spiritual leader.
She appears to be involved with Marimarta Perfumeria, an online boutique selling everything from clothing and accessories to handbags and perfume.
Article continues below advertisement
Is Mary Cosby coming back to 'RHOSLC'?
The rumors are true! Mary Cosby is rejoining the RHOSLC cast — but not full-time. According to a Page Six report on Feb. 1, several sources confirmed that the previous cast member is returning for Season 4 in a "friend of" role. "Mary wanted to come back," an insider told the outlet.
Another source revealed that Mary wanted to return to the reality series but needed time to process her emotions after the Jennie Nguyen racism scandal in Season 2.
Although Jennie was fired from RHOSLC in Jan. 2022 following a slew of derogatory social media posts about the Black Lives Matter movement, the damage was already done.
Article continues below advertisement
"Mary was dealing with a lot of trauma after Season 2," a source said. So much so that she skipped the Season 2 reunion and ultimately left the franchise.
"Jennie's racist posts really seemed to shake Mary, especially after Jennie threw a glass at her on camera," the source continued. "Mary was grateful for the time away from the cameras, but she seems ready to get back in the mix."
Since exiting the show, Mary has only kept in touch with one of the Housewives. According to the Page Six insider, Mary will return as a friend of Meredith Marks in Season 4.
Real Housewives of Salt Lake City airs on Wednesdays at 8 p.m. ET on Bravo.