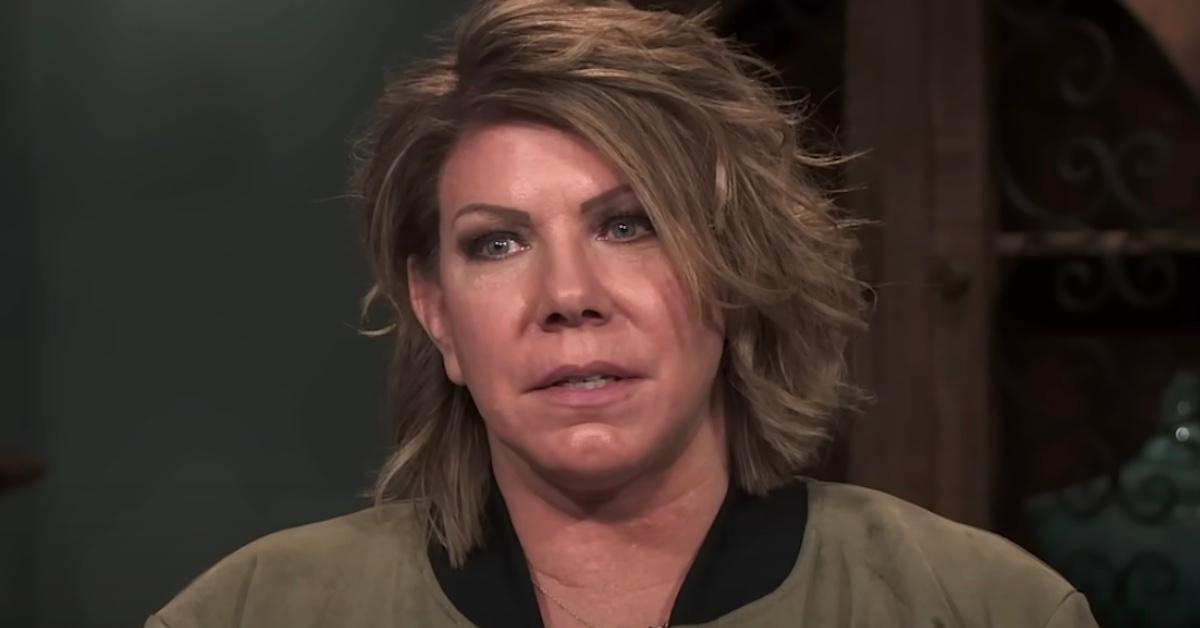 Paedon Brown Makes Allegations of Abuse Against 'Sister Wives' Star Meri Brown
Season 17 of Sister Wives changed everything for the Brown family. In the latest installment of the long-running TLC series, viewers finally got to see Christine Brown announce she was leaving Kody and moving to Utah. The fallout of this divorce deeply impacted Kody Brown's relationship with his remaining wives; Janelle Brown has since revealed that she and Kody are separated, and Meri Brown and Kody released a joint statement about ending their marriage.
Article continues below advertisement
Now that all of this is public, one of Kody and Christine's adult children, Paedon Brown, has spoken out about what Sister Wives hasn't shown through its years of filming — and he's made some bold accusations in the process.
Keep reading to learn about the abuse allegations Paedon has made against Meri.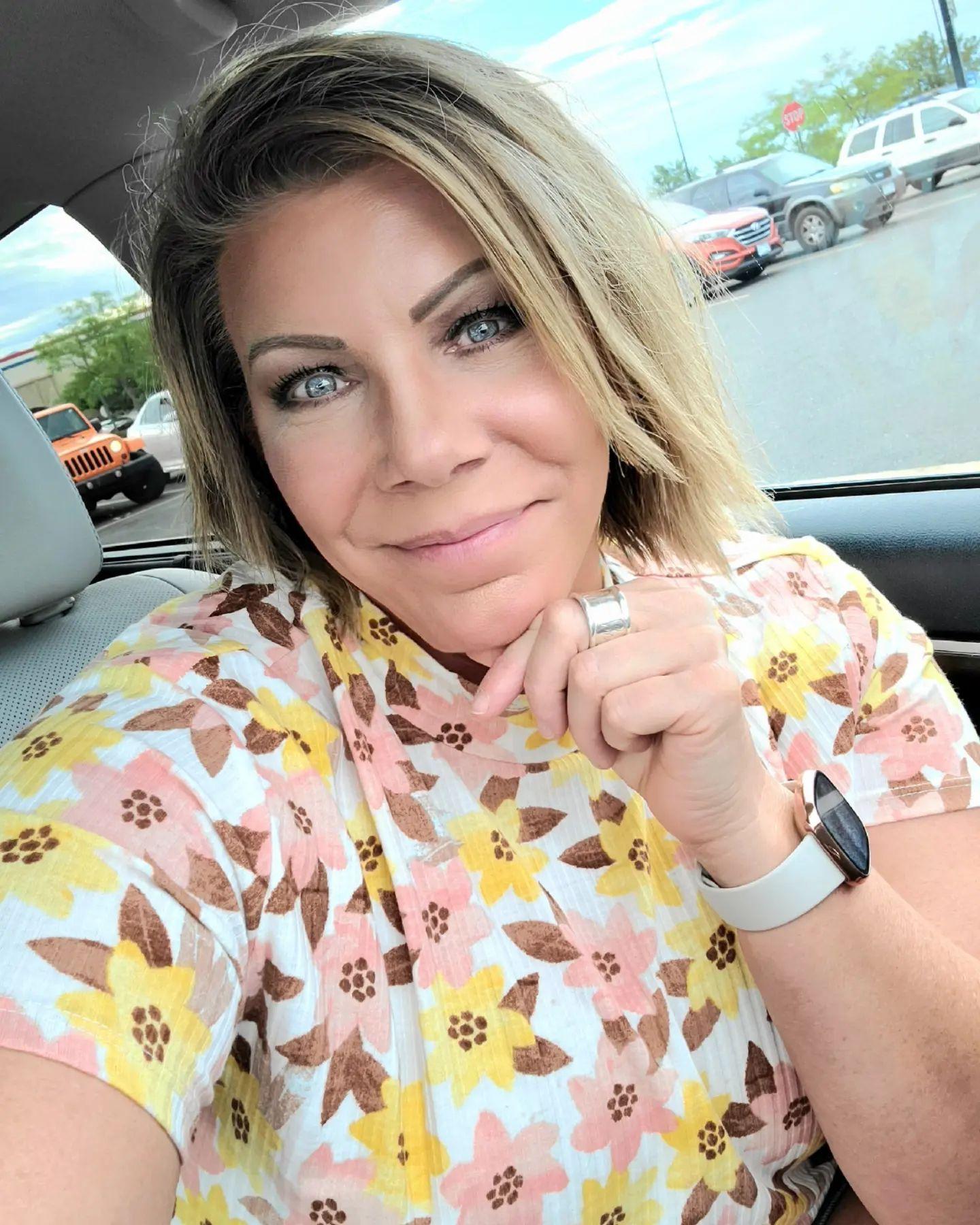 Article continues below advertisement
Padeon Brown made abuse allegations against Meri Brown during a January 2023 interview.
In mid-January 2023, Paedon sat down for a livestream with John Yates. (The three-hour interview can be watched in its entirety on YouTube.) And let's just say his comments were not kind to one particular member of the Brown family.
On top of alleging that Meri's catfishing incident never happened (he claimed it was an affair), Paedon accused Meri of abuse.
"Earlier it was said that — it was 'theorized' — that Meri was abrasive and something else. And I said that those two words were not harsh enough and not advanced enough," Paedon said during the interview. "Abrasive is not enough of a word to explain what Meri was to a few of us children, specifically ... It moves so far past verbal. Verbal basically stopped existing."
Article continues below advertisement
When the interviewers registered what he was implying, they expressed their shock and disbelief. Meanwhile, Paedon smirked and reiterated, "I didn't say anything. All I said was words. I didn't say a specific word."
Article continues below advertisement
What did Maddie Brown say in her tweets about Meri?
During his interview with John Yates, Paedon referenced Kody and Janelle's daughter, Madison Brown. "And I can say all of this because Maddie already came out with this years ago in a tweet before she deleted her Twitter ... not the full story, but a very, very important thing years ago, and then deleted Twitter."
Article continues below advertisement
Screenshots of Maddie's tweets are still circulating online because, well, nothing is truly deleted from the internet. For context, Meri had tweeted about how a person on her LuLaRoe team wasn't taking their job seriously — and Maddie seemingly responded via tweets of her own.
The first one read: "Try being scared of someone your whole f---ing life and she plays like she's the one who's hurting! She was a monster! Now she's attacking one of the few safety nets you had!? Noooo! Check again!"
Maddie followed that one up with: "You can't sub tweet s--- and expect retaliation. Loyalty goes to those who were always kind."
Finally, she got to the point: "There is nothing like dealing with an abusive human your whole life and finally having the freedom to not have anything to do with her."
Article continues below advertisement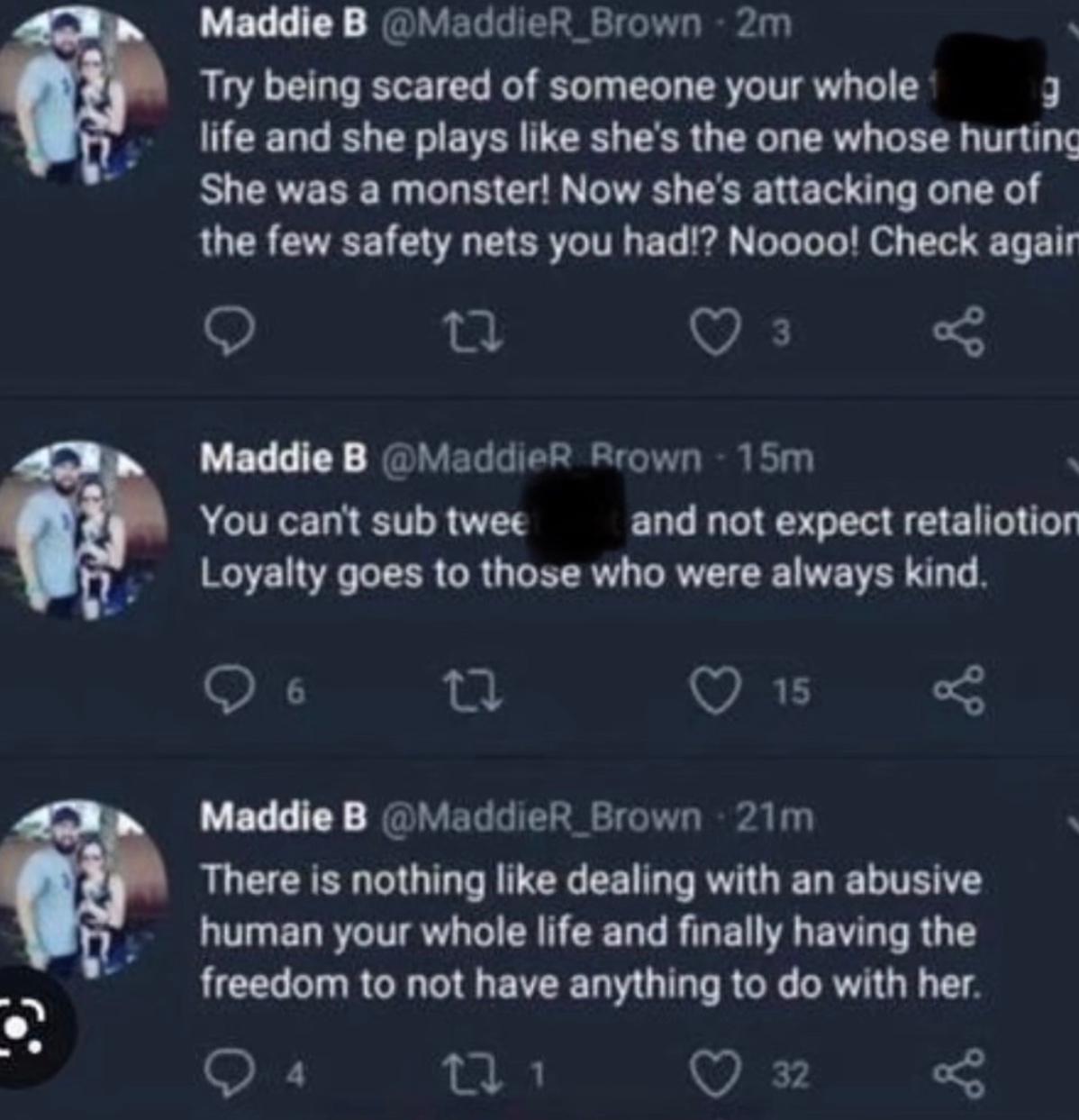 Who is Toxcicitea on TikTok?
Around the time that Paedon dropped his bold accusation about Meri's alleged abuse, a TikTok account with the handle @toxcicitea popped up on the social media platform with more "insider" knowledge about the Brown family.
Article continues below advertisement
The account features answers to Sister Wives fans' questions — but the people behind the account have chosen to remain anonymous. This is accomplished by the creators — who claim to be close to the Brown family — not showing their faces and disguising their voices. They also consistently use the phrase, "In my opinion."
Article continues below advertisement
Some people have speculated the person who allegedly catfished Meri (Jackie Overton, who pretended to be a man named Sam) could be behind @Toxcicitea.
Article continues below advertisement
Still others believe @Toxcicitea could be actual members of the Brown family.
One TikTok user predicted the people responsible for the account could be "one, some, or all" of a handful of Kody's adult sons. They included Paedon, Hunter, Gabriel, and Garrison Brown. This has not been confirmed or denied by any member of the Brown family as of writing.
Article continues below advertisement
Distractify has reached out to Meri Brown for comment, but did not hear back as of writing.
You can re-watch all 17 seasons of Sister Wives on Discovery Plus.
If you or someone you know is experiencing domestic violence, call the National Domestic Violence Hotline at 1-800-799-7233.