Former F1 Driver Michael Schumacher Is Still Recovering From His Skiing Accident
It's been nine years since former F1 driver Michael Schumacher was involved in a horrific skiing accident. Where is he now? Details inside.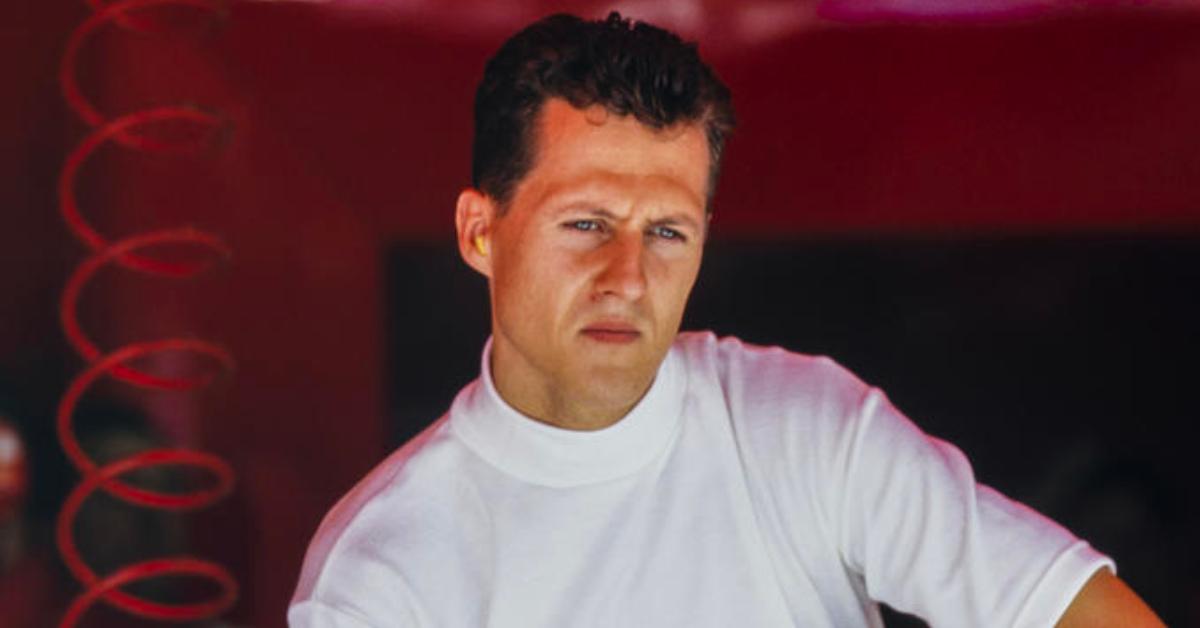 Widely regarded as the greatest F1 drivers of all time, Michael Schumacher retired from the sport in 2006 — he briefly returned to the world of racing with Mercedes from 2010 to 2012 before calling it quits for good. Sadly, the seven-time world champion didn't get to embrace retirement because, just one year later, he was involved in a horrific skiing accident.
Article continues below advertisement
On Dec. 29, 2013, the German driver was skiing in the French Alps with his then-14-year-old son Mick when he went off-piste and slammed his head on a rock. Despite wearing a ski helmet, Michael sustained a traumatic brain injury and was quickly airlifted to Grenoble Hospital, where he underwent two surgeries and was put into a medically induced coma until June 2014.
He has since regained consciousness and is improving, but where is Michael now? Let's find out.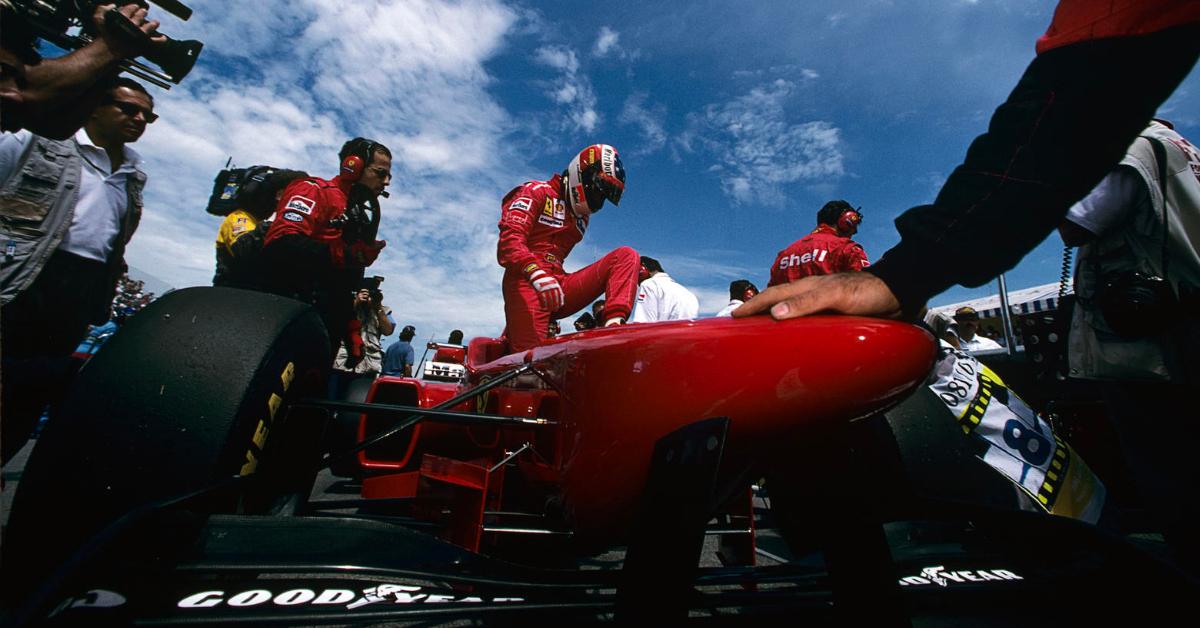 Article continues below advertisement
Michael Schumacher now: He hasn't been seen in public since the accident.
Since his life-threatening accident, Michael hasn't been seen in public, and updates regarding his health are scarce. However, his 54th birthday just passed, and his son Mick shared an emotional tribute on social media.
The 23-year-old driver took to Instagram to wish his legendary father a happy birthday, writing, "Happy birthday to the best Dad ever, love you!" alongside a red heart emoji. The sweet post featured two photos — one of Michael smiling behind the wheel, and another of the father-son duo posing together years before Michael's accident.
Article continues below advertisement
After regaining consciousness in June 2014, Michael began rehabilitation.
Nearly six months later, The Telegraph learned he was "paralyzed and in a wheelchair." The outlet also reported Michael couldn't speak and had "memory problems." In September 2016, Michael's lawyer Felix Damm revealed to a German court that his client couldn't walk despite claims he could from German gossip magazine Die Bunte.
Article continues below advertisement
In July 2019, former Ferrari manager Jean Todt commented on Michael's condition and revealed the racing icon was "making progress" in his recovery and "keeps fighting."
"Michael is in the best hands and is well looked after in his house. He does not give up and keeps fighting," he told Radio Monte-Carlo, per The Telegraph. "His family is fighting just as much and of course our friendship can not be the same as it once was just because there's no longer the same communication as before."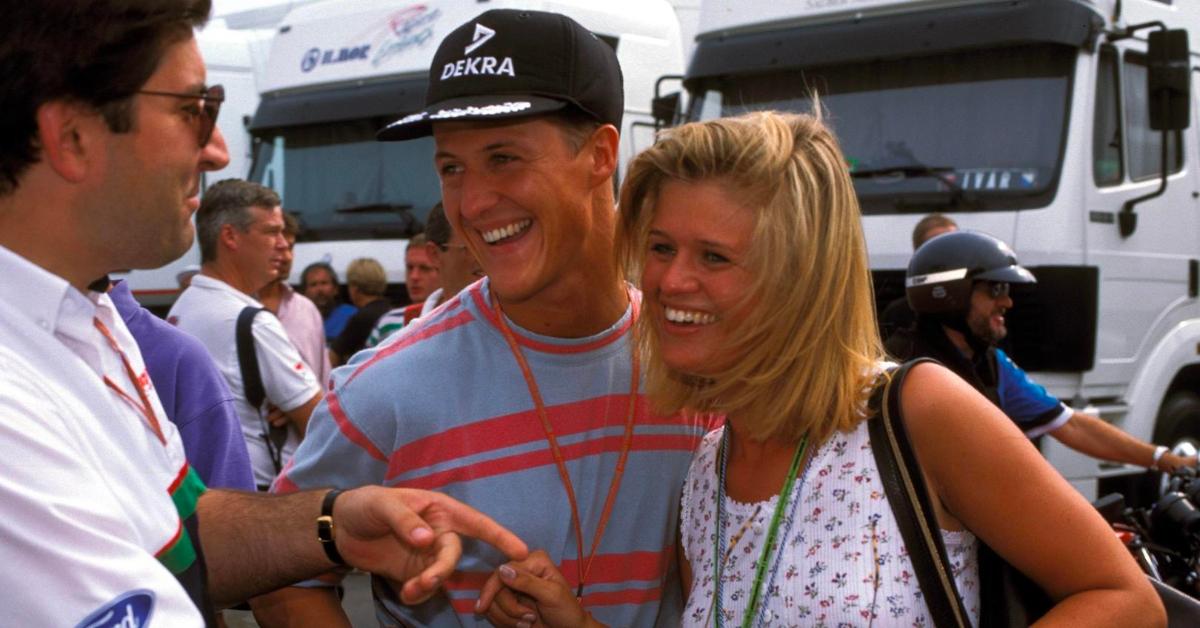 Article continues below advertisement
Although details regarding his health remain private, Michael's wife Corinna broke down in tears while accepting the State Prize of North-Rhine-Westphalia on his behalf in July 2022. She tearfully admitted her husband is "different" following his frightening accident, stating, "I miss Michael every day. But it's not just me who misses him. It's the children, the family, his father, everyone around him. I mean, everybody misses Michael, but Michael is here."
"We try to carry on a family as Michael liked it and still does. And we are getting on with our lives," Corinna added, per Sports Illustrated. "'Private is private,' as he always said. It is very important to me that he can continue to enjoy his private life as much as possible. Michael always protected us, and now we are protecting Michael."