Monique Samuels Appears to Laugh off Divorce Rumors on Instagram
Learn about Monique Samuels' kids and husband as the Samuels family, famous for 'The Real Housewives of Potomac,' faces divorce rumors.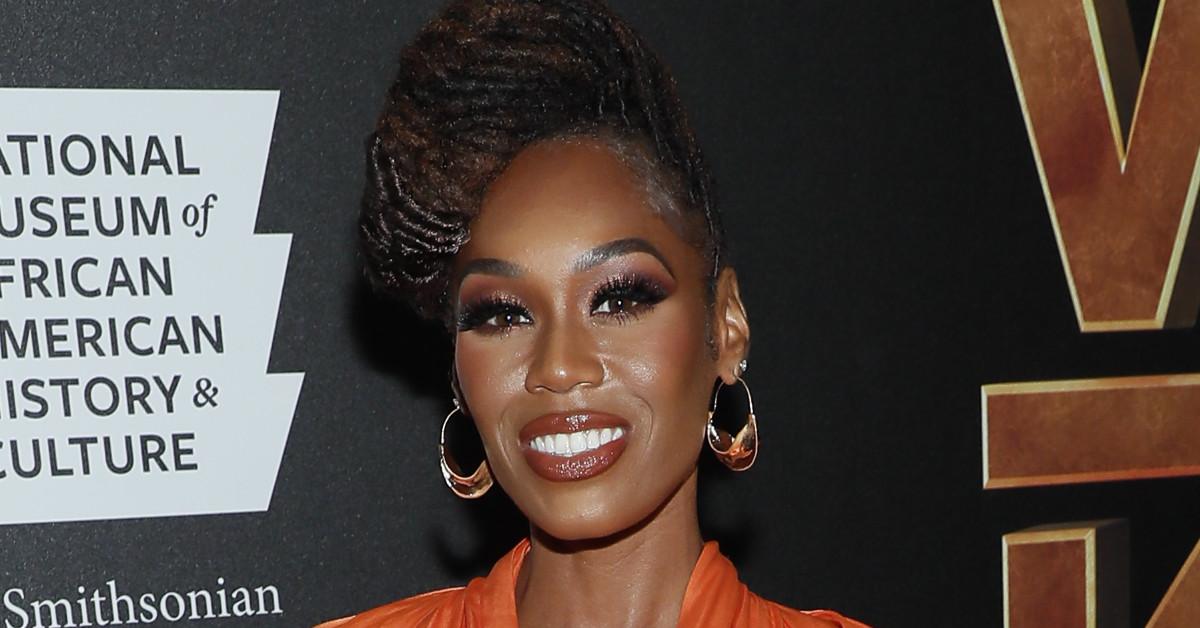 After ten years of marriage and three kids, Monique Samuels and husband Chris are reportedly breaking up — or, at least, that's the latest celebrity gossip! On Instagram, the couple still seems pretty tight.
Article continues below advertisement
So, what's a Real Housewives of Potomac fan supposed to believe? Is this another case of a celebrity relationship falling victim to the reality TV curse? Here's a primer on Monique's marriage, her family, and her response to the divorce rumors.
Monique Samuels has three kids with husband Chris.
According to People, Monique tied the knot with Chris, a former offensive tackle for the Washington Commanders, in 2012. The couple has three children together: sons Christopher, 9, and Chase, 3, and daughter Milani, 7.
Article continues below advertisement
Monique and Chris, who now star on the OWN reality show Love & Marriage: D.C., have had their ups and downs. In July, Monique revealed to Entertainment Tonight that RHOP kept them together. "We had lost all of the dating in our marriage," she said. "Once we started filming reality TV, it actually helped us because it forced us to date. So we were able to get out, just reignite that intimacy and be excited about each other. So I will not lie, Season 2 [of] RHOP saved my marriage."
Now the duo is reportedly headed for divorce.
On Sunday, Oct. 16, People reported that Monique and Chris Samuels were splitting, with multiple sources confirming the breakup news to the magazine.
Earlier on Sunday, Monique's former RHOP costar Ashley Darby revealed at the BravoCon convention in New York City that she had lunch with Monique recently and that Monique was "going through some personal things."
Article continues below advertisement
Monique left RHOP after the Bravo show's fifth season, explaining on Instagram Live that her family was a factor in that decision. "I appreciate everything that people have done for me, everybody [who's] been Team Monique — I love y'all, I thank y'all — but when you cross certain lines, there's no going back," she said. "And for me, my family is that line. The opinion of my family and my kids and what they think about anything that I do is more valuable than anybody's opinion, so I'm over it."
But Monique and Chris seem tight in a new Instagram video.
Monique seemingly addressed the breakup rumors in an Instagram story update on Sunday night. "Just got back from hiking all day — it was beautiful — in the Shenandoah [Valley]. And y'all … Chris, what you got to say about this?"
And Monique pans her camera to Chris, the former NFL star flashes a peace sign and a cheesy smile and tells fans to "shop Mila Eve," referencing Monique's essential oils business.
Monique then bursts into laughter and then holds up her wedding ring for the world to see.
The reality star also posted the same video as an Instagram post on Monday, Oct. 17."No better source than the actual source," she wrote in the caption to that post. "Y'all already know how I roll. I give my own damn exclusives. Meet me and Chris tonight at 7:30 p.m. ET on my YouTube channel, 'Tea With Monique.'"