"You're on Drugs" — Inside Nicole Young and Chrishell Stause's Feud on 'Selling Sunset'
Nicole Young and Chrishell Stause's feud is a huge part of Season 6 of 'Selling Sunset.' Here's a quick recap of everything that went down between them.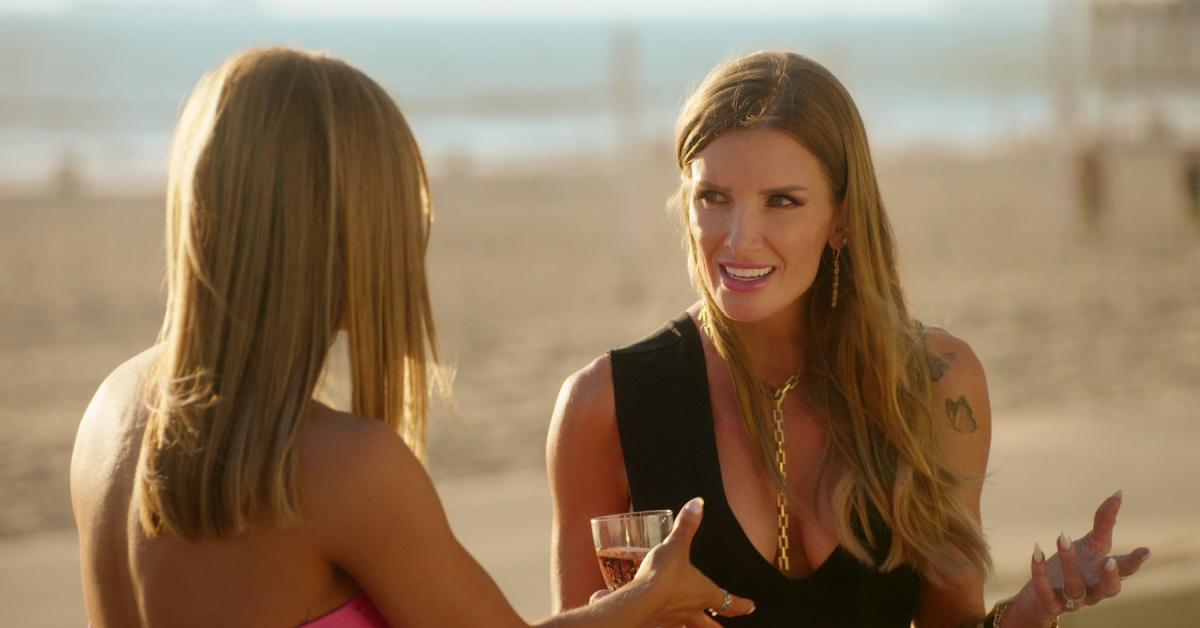 After Christine Quinn left Netflix's Selling Sunset, we admit that we were nervous that the show might become too boring — after all, it's not like we're watching for the houses. Luckily, newcomer Nicole Young brought plenty of drama with her to Season 6, particularly when it came to her feud with fellow Oppenheim Group real estate agent Chrishell Stause.
Article continues below advertisement
From work drama to dragging relationships to drug accusations to threats of a lawsuit — this feud has a little bit of everything. Are you #TeamChrishell or #TeamNicole?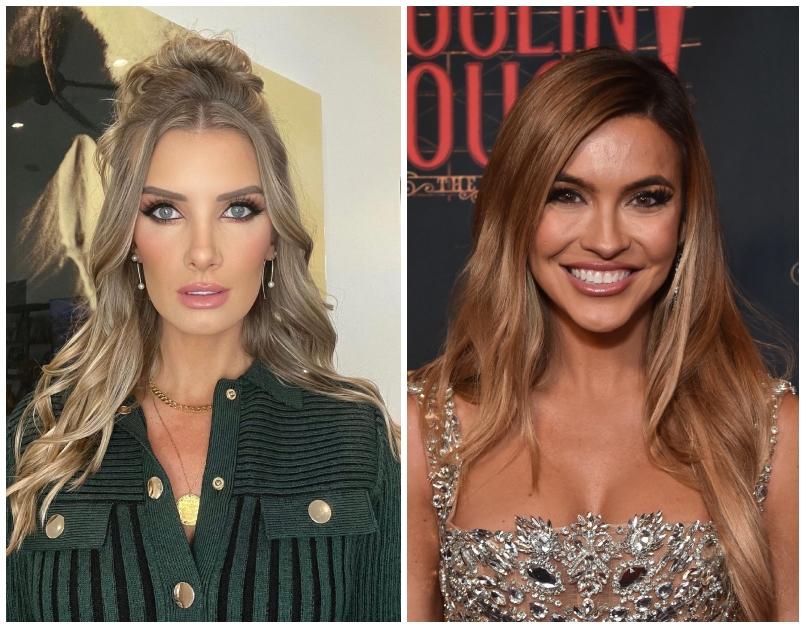 Article continues below advertisement
'Selling Sunset' Stars Nicole Young and Chrishell Stause's feud explained:
According to Nicole, her beef with Chrishell goes back three years before Season 6 was filmed when Chrishell first joined the brokerage. Both women admit to hitting below the belt throughout the season. Here's a quick recap of what went down.
Nicole says Chrishell stole credit for houses she sold.
When Chrishell was new to the brokerage, Jason added her to some listings with Nicole so that when the houses sold, both agents got some credit for it. However, Nicole says Chrishell did nothing to help the houses sell and that Chrishell essentially stole the credit.
Article continues below advertisement
She confronts Chrishell at Emma's open house and the two have a screaming match culminating in Chrishell calling Nicole a b---h. Chrishell also points out that because she knew Nicole felt like she had done more work, she decided not to take any money from the commission. Nicole also hinted at this particular blow-out on Instagram during taping: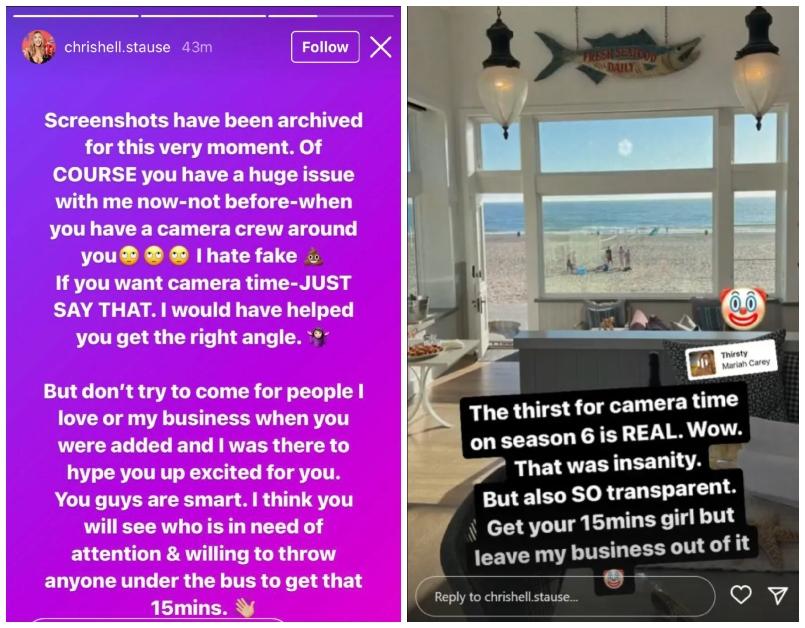 Article continues below advertisement
Nicole also throws some major shade at Chrishell's former relationship with Jason.
Things get spicier when Nicole drags their boss (and Chrishell's former boyfriend) Jason Oppenheim into the feud. She claims that Jason only added Chrishell to Nicole's listings because he "had a massive crush" on her — which both Chrishell and Jason object to, considering the fact that this all went down when Chrishell was married to Justin Hartley.
Nicole also talks to the other women in the office about how she thought Jason was way more interested in Chrishell than Chrishell was in him. "I just never saw them together long term. I just didn't," she says. Of course, she's right, but everyone agrees that it's kind of bizarre to talk about after Chrishell and Jason have broken up — perhaps even more so considering Nicole also dated Jason in the past. At this point, Nicole is two for two on bringing up old information and trying to fight about it.
Article continues below advertisement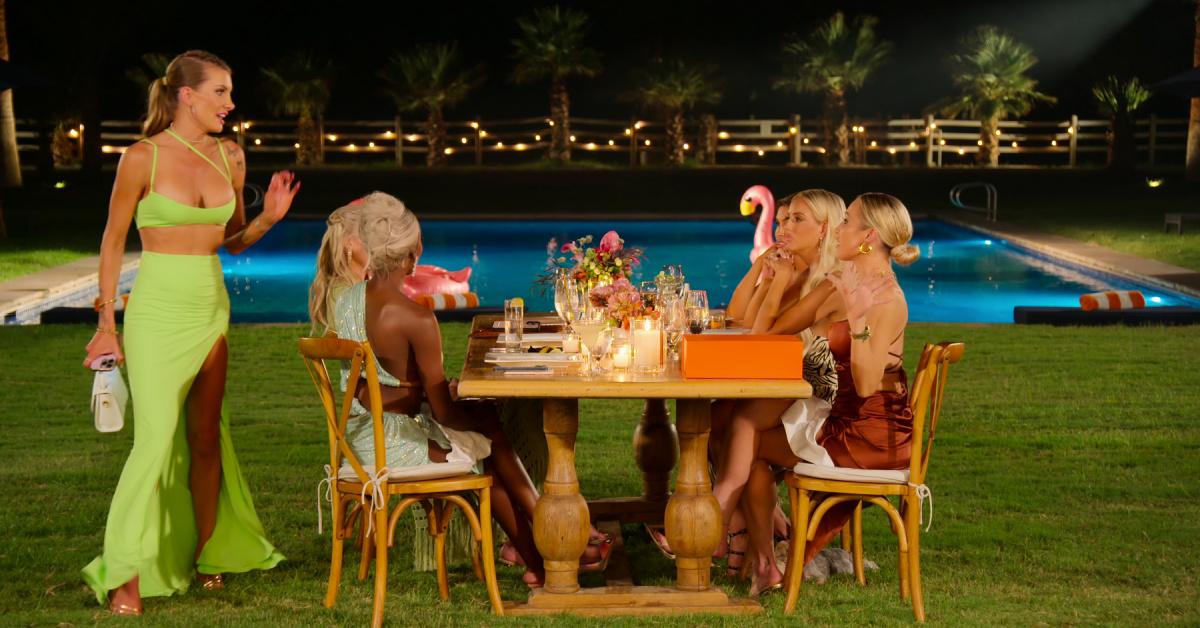 Then Chrishell accuses Nicole of using drugs, saying she is "cracked out."
Things escalate even further on the doomed Palm Springs trip when Chrishell says that Nicole is on drugs. "You've been acting a little cracked out all night," she says in front of the group at dinner. Nicole storms off and Chrishell doubles down, telling Mary, "One of my first interactions with Nicole was your bachelorette party, and she ends up, you know, doing all these drugs and going crazy on everybody. [...] I've seen her on drugs many times … ecstasy, mushrooms, weed, drinking — I don't know what concoction it is today."
Article continues below advertisement
The next morning, Chrishell goes into further detail with Emma and Amanza, saying, "Nicole likes to do mushrooms, she openly talks about it. I know this, she's offered them to me, I've seen her on [them] many times."
Nicole completely ignores the drug-related comments and doesn't let them get to her.
Just kidding! She leaves the vacation house early the next morning to take a drug test in order to prove that she's not "cracked out."
Article continues below advertisement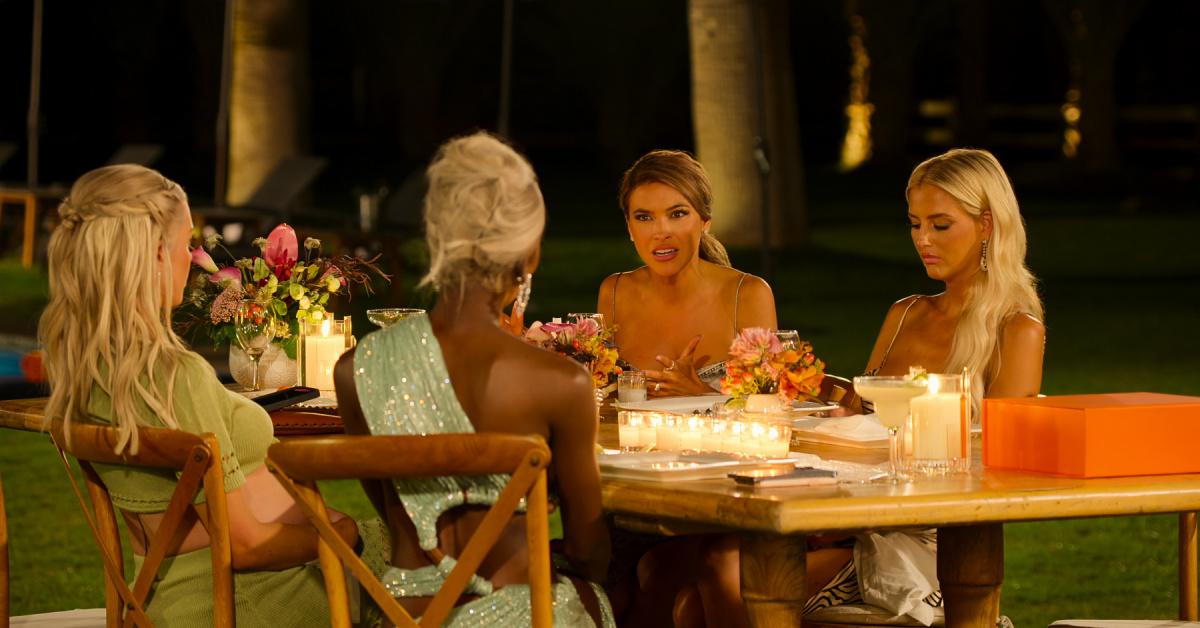 Did Nicole sue Chrishell for defamation?
Upon returning from her early-morning drug test, Nicole tells Mary and Chelsea that she has also spoken to her attorney in case she decides to sue Chrishell for defamation and/or slander. When asked whether she's serious about potentially suing, Nicole says, "If those kinds of accusations continue, I have to."
Article continues below advertisement
At this point, there's no record of a lawsuit having been filed, so either Nicole was bluffing, Chrishell stopped with her comments, or some combination of the two occurred.
By the end of Season 6, it's clear that Nicole and Chrishell's feud is nowhere near resolved, but they've at least decided to remain (relatively) civil with one another when they have to be in the same room. That's probably for the best, although we won't pretend we're not looking forward to the drama continuing in Season 7!
Season 6 of Selling Sunset is currently streaming on Netflix.