'Selling Sunset' Star Nicole Young's Husband Defends His Wife With Harsh Text to This Agent
'Selling Sunset' star and Oppenheim Group agent Nicole Young has been married to Brandon Young since 2017. Here's everything we know about him.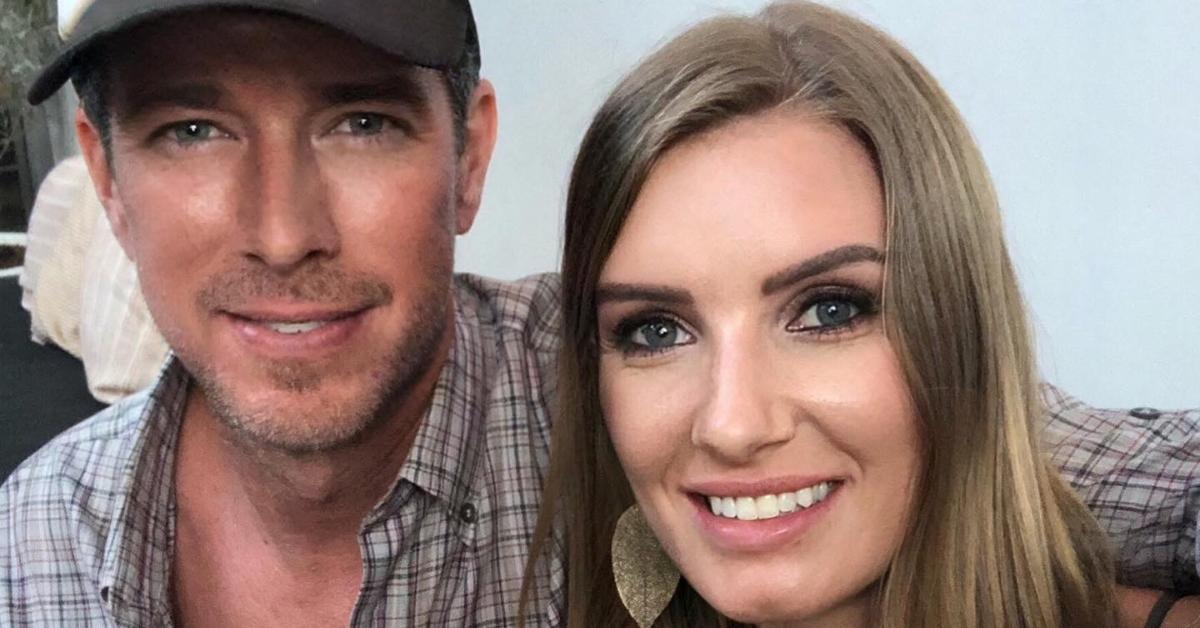 The Gist:
Selling Sunset star Nicole Young has been married to her husband Brandon since 2017.
Brandon makes an appearance in Season 7 where he reveals that he sent a harsh text to Nicole's friend and co-worker Amanza Smith.
Article continues below advertisement
Netflix's Selling Sunset is all about the professional and personal relationships at a top Los Angeles real estate brokerage, and many of the stars have long-standing histories with one another — which makes the drama all the more compelling.
Nicole Young, who has been with the Oppenheim Group since its inception, joined the cast during Season 6. She said that she was actually supposed to be on the show in Season 1, but wasn't sure if she was ready.
Well, we're finally glad she had a change of heart. That said, we learned some surprising truths about her romantic history.
Did you know that she — in addition to Mary and Chrishell Stause — also dated boss Jason Oppenheim, too? Fortunately, it was a long time ago and now she's happily married.
So, what are the details of Nicole's marriage? Meet her husband Brandon Young below.
Article continues below advertisement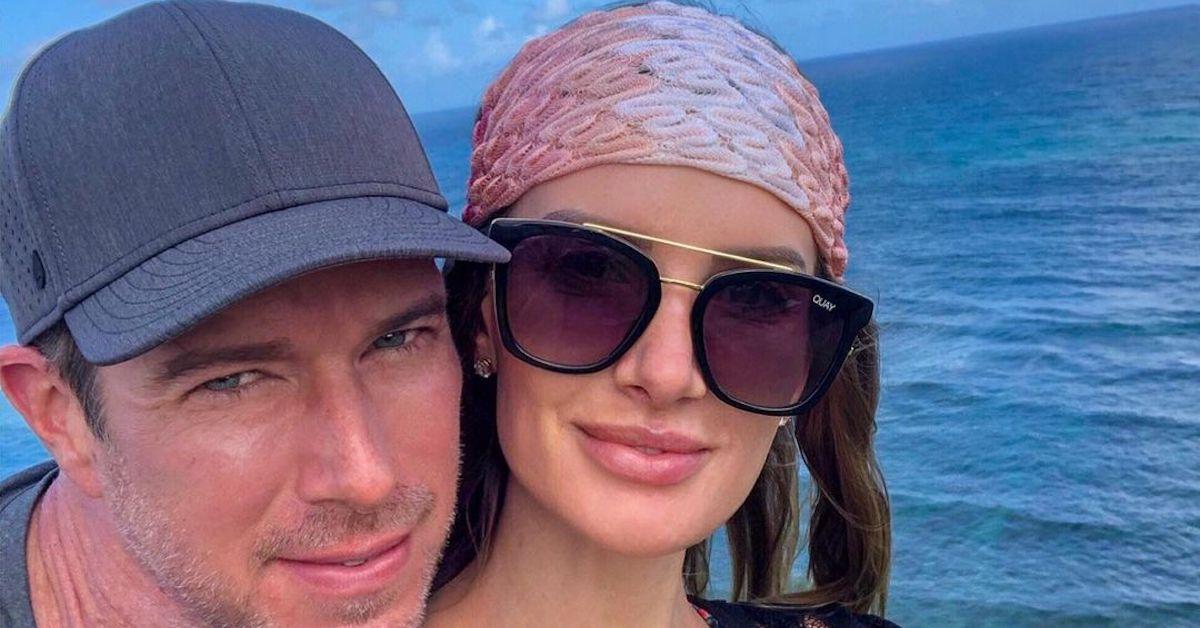 Nicole Young has been married to her husband Brandon Young since 2017.
Outside of her career and her friendships with the Selling Sunset cast, Nicole is married to Brandon Young. The couple wed on April 22, 2017, and they share two dogs together.
Brandon's Instagram profile is set to private, so not much else is publicly known about him at this time. He is, however, a fixture on his wife's feed.
Nicole first started posting photos of him in December 2014 — and the rest is history.
Article continues below advertisement
Nicole and Brandon currently do not have children together but do have two dogs together.
Article continues below advertisement
What does Nicole's husband Brandon Young do for work?
Brandon is the Director of Music Affairs at the video game company Activision Blizzard, which is based in Santa Monica, Calif. according to his Facebook. He leads the musical creative direction for all of Activision's in-game music initiatives, including the Call of Duty and Guitar Hero Franchise.
Article continues below advertisement
Nicole Young's husband Brandon Young sent Amanza Smith a harsh text.
Brandon Young makes his first appearance on Selling Sunset during Season 7, Episode 2 as Nicole vents to him about her latest drama with the girls.
During Chelsea Lazkani's birthday party, Emma confronts Nicole about a comment she made, accusing Emma of being a "social climber." This leads to a heated argument, and eventually, Chrishell Stause and Amanza Smith also get involved.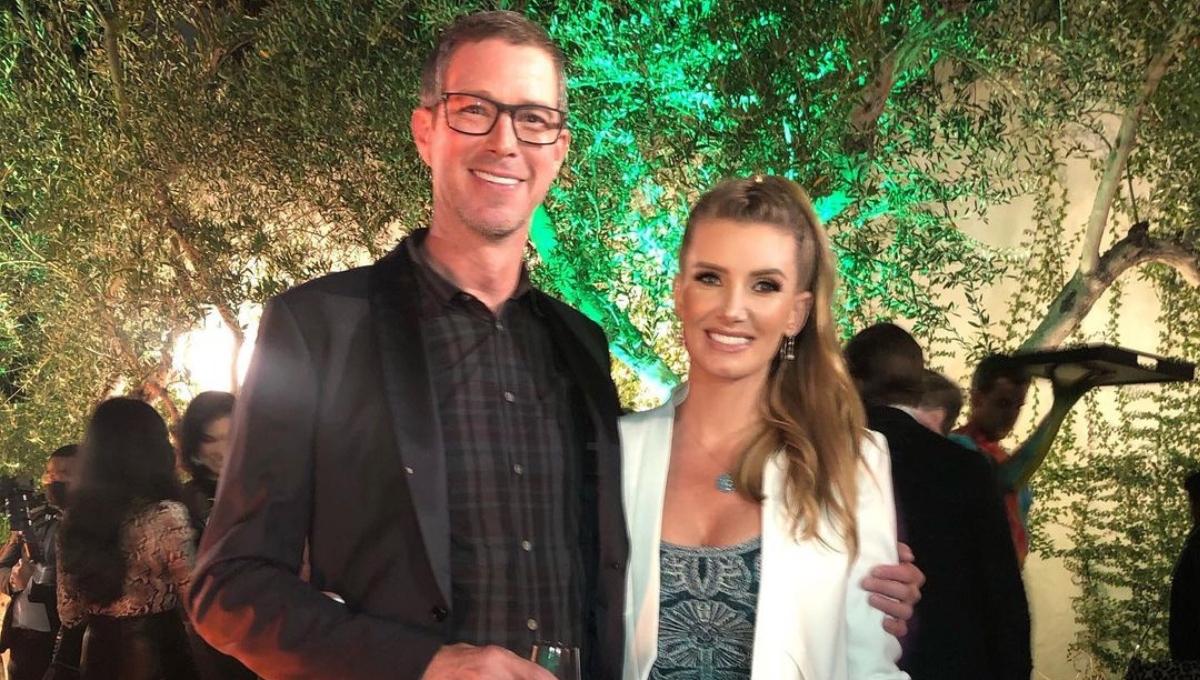 Article continues below advertisement
Amanza, who has been friends with Nicole since the early days of the O Group, steps in to support Emma and denies the "social climber" accusation. That said, Nicole is upset that Amanza, who she has known for years, is taking Emma's side, even though Emma is relatively new to the brokerage.
When Nicole explains this to Brandon, he tells her that he actually sent Amanza a two-word text message that read: "F--k you." Nicole doesn't seem to approve of the exact language of the text but is hurt that Amanza betrayed her like that.
So, while Brandon was clearly standing up for his wife, was it his place to get involved in the drama? Did Amanza deserve that?
Selling Sunset Seasons 1 through 7 are now on Netflix.