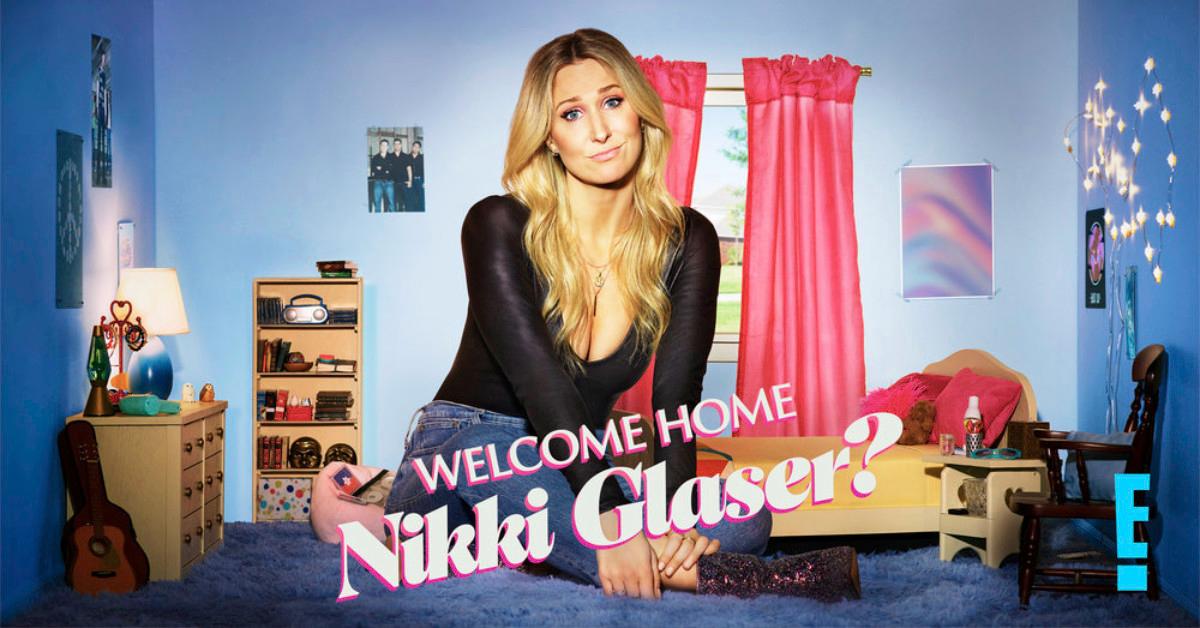 Nikki Glaser Is OK With Being Embarrassed on Her New E! Reality Show
After building up her résumé hosting TV shows for Comedy Central and HBO Max, Nikki Glaser is bolstering her net worth with some of that sweet NBCUniversal money as the star of the E! reality series Welcome Home Nikki Glaser?
The show, which premiered on May 1, follows Nikki as she moves home to St. Louis, Mo. "Unfiltered, relatable, and unapologetically herself, Nikki navigates friends, family, and romance as a homegrown local celebrity," E! says in a synopsis of the show.
Article continues below advertisement
And in a sneak peek of the Welcome Home episode airing tonight, Sunday, May 15, Nikki isn't sure whether to change her material at a comedy show that her parents and Chris Convy, her on-again, off-again boyfriend, plan on attending.
"He's gonna be sitting next to them," Nikki says of Chris in the clip. "Like, 'Would you prefer me to talk about oral sex with you next to my parents or with other men in front of my parents?'"
Nikki has had TV, film, and radio audiences laughing in her career so far.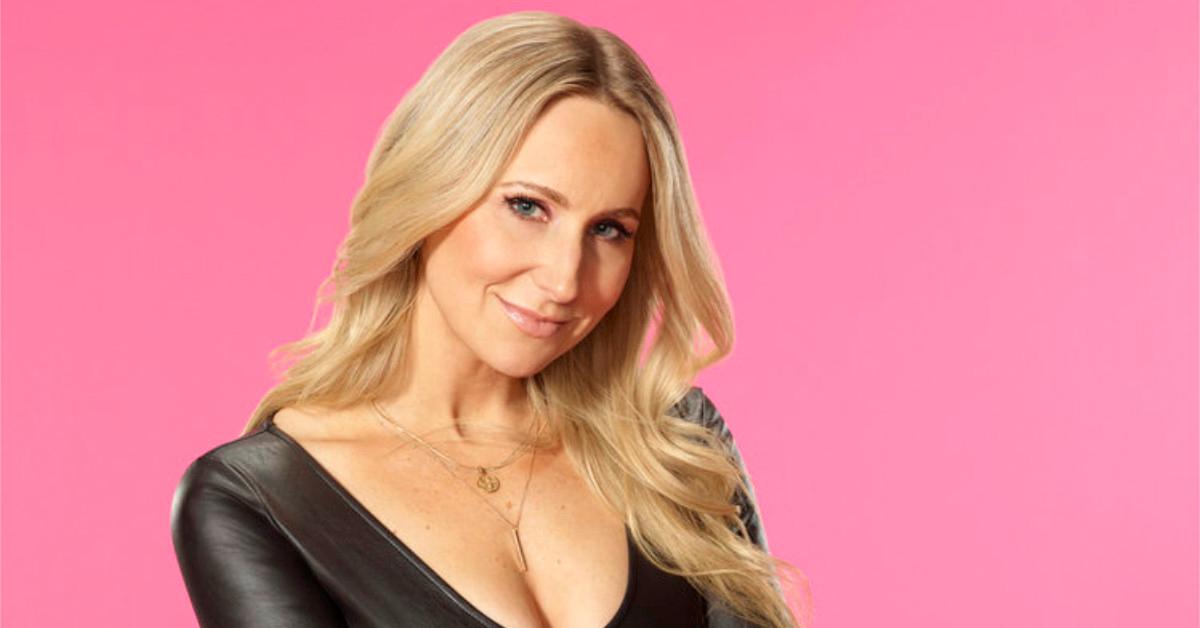 After honing her comedy chops at college, Nikki teamed up with Sara Schaefer for the 2011 podcast You Had to Be There. That podcast led to the MTV late-night talk show Nikki & Sara Live, which premiered in 2013. Then, in 2015, Nikki got her own TV show, the sex-themed Comedy Central chat-fest Not Safe With Nikki Glaser.
Article continues below advertisement
Nikki furthered her relationship with Comedy Central with the radio show You Up? With Nikki Glaser, which debuted on Sirius XM's Comedy Central Radio channel in 2018. That same year, Nikki joined the celebrity cast of Dancing With the Stars' 27th season, though she and dance partner Gleb Savchenko were the first duo eliminated from the competition.
Article continues below advertisement
As an actress, the 37-year-old has appeared in two Amy Schumer movies: 2015's Trainwreck and 2018's I Feel Pretty. She is also the host of the HBO Max dating competition FBoy Island and has been a frequent panelist on the ABC game show To Tell the Truth. According to Celebrity Net Worth, Nikki has a net worth of $2 million.
Nikki Glaser
Actress, comedian, TV and podcast host
Net worth: $2 million (reported)
Nikki Glaser is an actress and comedian who hosted the Comedy Central series Not Safe with Nikki Glaser and currently stars in the E! reality show Welcome Home Nikki Glaser? and hosts FBoy Island.
Birthdate: June 1, 1984
Birthplace: Cincinnati, Ohio
Education: University of Kansas
Article continues below advertisement
Now she's fulfilling her dream of being on a reality show.
In a recent interview about Welcome Home with TV Insider, Nikki said she was "so ready" to be on a reality show. "I've always wanted to be on reality shows, but I just never felt like I could let someone in my life that much. I thought I would embarrass myself," she added. "I think that I finally reached a point where, no matter what I see on the show, I'm going to be OK because I like myself. I'm in a place where anything can happen, and I'm going to be OK with it."
Nikki said she's also OK with the "pretty embarrassing" aspects of her life that viewers will see on the show. "I purposely did not buy new clothes. I purposely did not wear makeup unless I was going to be wearing it anyway. I purposely did not clean my room or tidy my bathroom," she explained. "I just wanted it to be a real representative of who I was. Not just for myself but for young women who always compare themselves to who they see on TV."