What Did Noah Scnhapp Do? The 'Stranger Things' Star Is Under Fire for Take on Israel-Palestine
'Stranger Things' actor Noah Schnapp made a statement about the Israel-Palestine conflict and liked a video online that fans found controversial.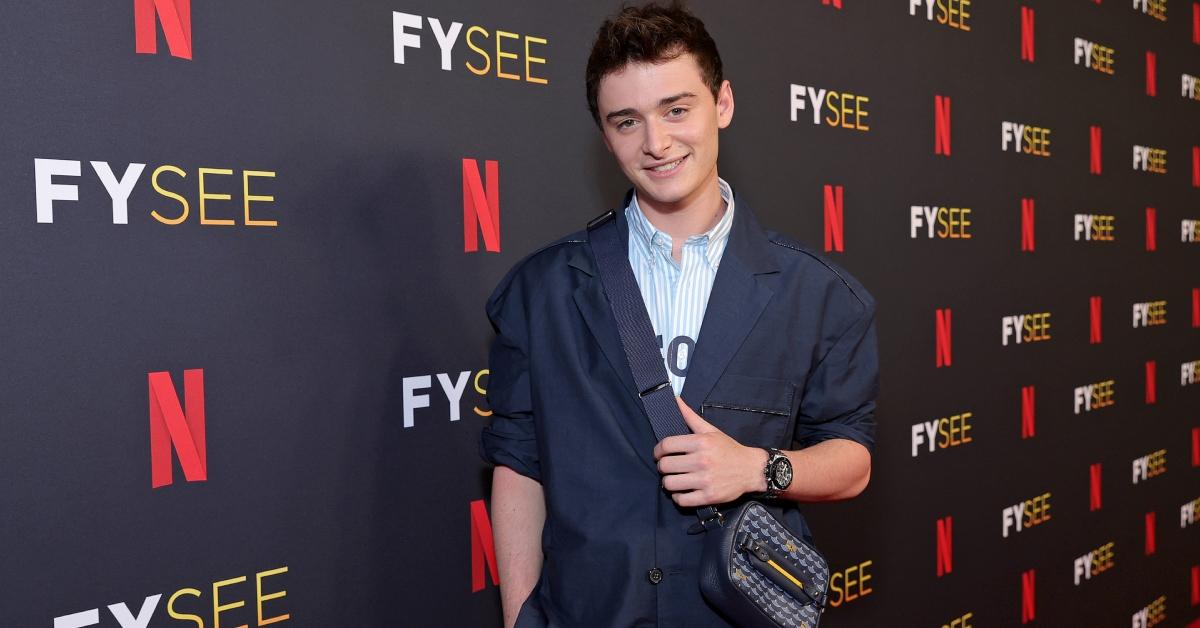 The Gist:
Stranger Things actor Noah Schnapp is no stranger to controversy after facing backlash in 2020 for allegedly saying the n-word.
In October 2023, Noah took to Instagram to condemn the violence occurring in Israel after Hamas attacked. His post was met with criticism as people claimed he wasn't being sincere.
The following month, Noah liked a video on Instagram that many fans claimed was anti-gay and Islamophobic.
Article continues below advertisement
And as of late, he has found himself in the hot seat once again after sharing his views on the Israel-Palestine conflict. What did Noah say and why are people upset with him? We unpack it all below.
Article continues below advertisement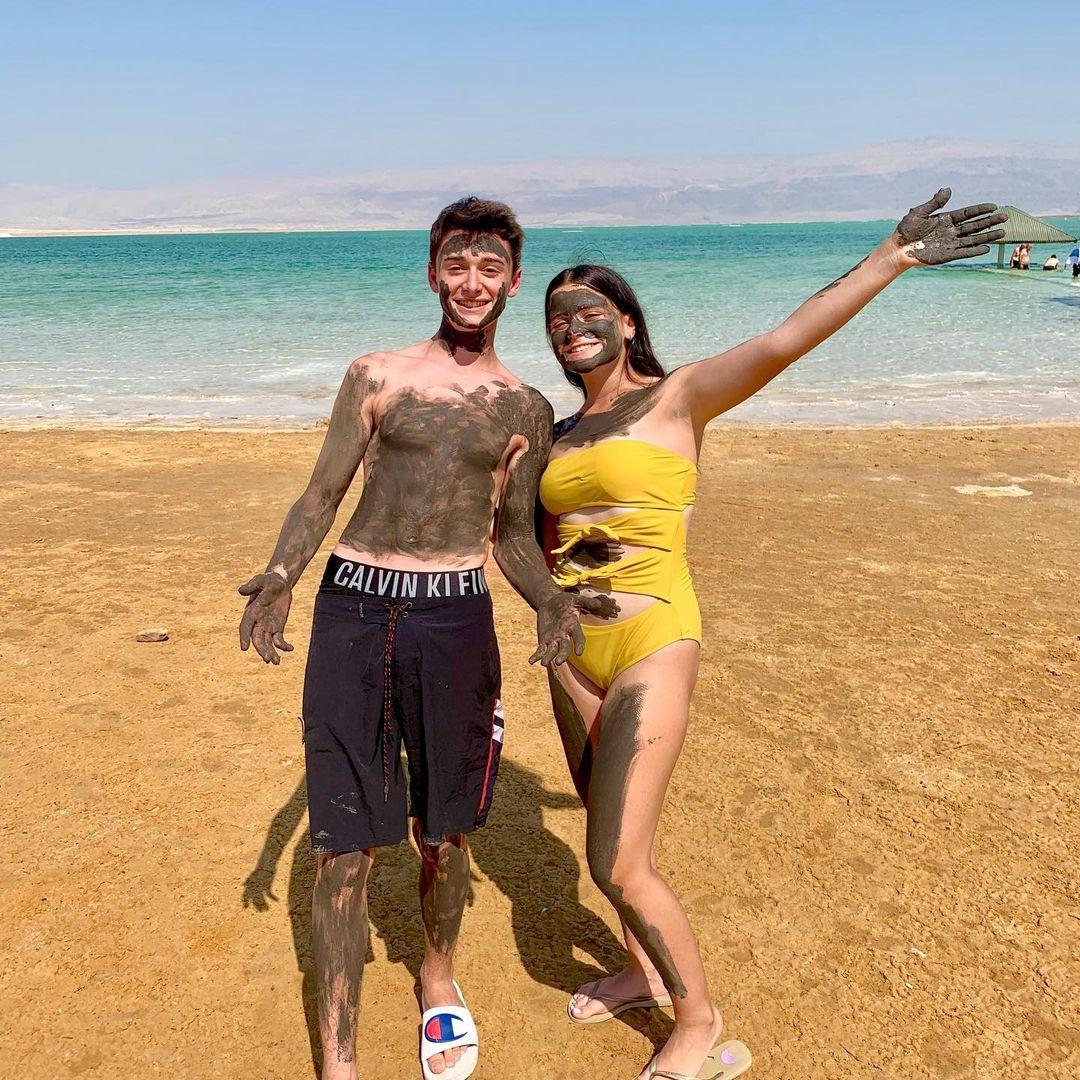 Noah Schapp released a statement about the Israel-Palestine conflict that did not go over well with followers.
On Oct. 7, 2023, the Palestinian militant group Hamas launched a surprise attack on Israel where over 1,400 people were left for dead and hundreds of civilians, including young children, were taken as hostages.
Article continues below advertisement
Noah posted a statement on Instagram a few days after this terror attack, which is the deadliest in Israel's history. His post began: "As a Jewish American, I am afraid. Afraid for my brothers and sisters in Israel who have been senselessly attacked by Hamas."
He continued to condemn the violence against Israel in his statement and expressed disappointment at the fact that he had received a slew of pro-violence comments from his fans after sharing a post of a young victim.
Article continues below advertisement
"I just reposted a beautiful picture of a young innocent girl whose life was taken by Hamas at a music festival," Noah wrote. He continued: "I was met with comments reading 'no one cares free Palestine' and 'She deserves that, and every Israeli terrorist deserves that – Free Palestine.' I am outraged by the justification and celebration of the death of a young girls life. Have people lost their minds??? STOP!"
Ultimately, Noah asked his followers to "choose humanity over violence."
Article continues below advertisement
The comments were turned off on Noah's post, but his statement was met with criticism as some followers took to other social media platforms to call him out. It was the first line, in particular, where Noah wrote that he was afraid, which people found problematic. These followers claimed that Noah's pretending to care was disingenuous as he was a rich man living in a mansion in Los Angeles and nowhere near the current war zone.
Article continues below advertisement
But other fans claimed that Noah's post was being misinterpreted as Noah was only stating that he was afraid for the people in Israel, not himself.
Noah Schapp liked a satire video that many felt mocked Islam and LGBTQ+ people.
On Nov. 6, Israeli actress and writer Noa Tishby shared a satirical video about the Israel-Hamas war. The video featured fake presenters and claimed that "everyone is welcome, LGBTQH." The H was meant to represent Hamas.
In the caption, Noa wrote: "A huge part of our Jewish culture is using humor to deal with trauma. It helps with the pain. Please enjoy these pro-Hamas college students on their journey to normalize a massacre. Sigh."
Article continues below advertisement
Many viewers found the video to be Islamophobic and anti-gay.
That said, when Noah, who publicly came out as gay in January 2023, liked the video on Instagram, fans immediately noticed and criticized his interaction with the video. They seemed even more outraged given the fact that he was gay.
Article continues below advertisement
Fans were so upset by Noah's action that they started discussing boycotting Stranger Things and Netflix if he isn't fired.
Article continues below advertisement
Noah Schapp was criticized in July 2023 for his Instagram posts while visiting Israel.
Before the Israel-Hamas war erupted in October 2023, Noah visited Israel in July 2023 where fans were rubbed the wrong way by some of his Instagram posts. In one photo captioned "happy place," Noah was posed in front of the famous Al-Aqsa Mosque in Jerusalem.
From these vague posts, fans began speculating that Noah may support Islam. Meanwhile, others believed he was anti-Semitic.
Article continues below advertisement
Across social media, fans called Noah out for what he posted during his trip.
Article continues below advertisement
While some folks argued that Noah was simply learning about his roots in Tel Aviv, others claimed that the beleaguered actor, who currently attends the University of Pennsylvania, knew exactly what message he was sending with all of his posts.
Article continues below advertisement