Will There Be a 'Stranger Things' Spinoff? The Duffer Brothers Have Plans
Season 5 will be the final season of Netflix's 'Stranger Things,' but there are plenty of Hawkins mysteries to go around. Will we get a spinoff?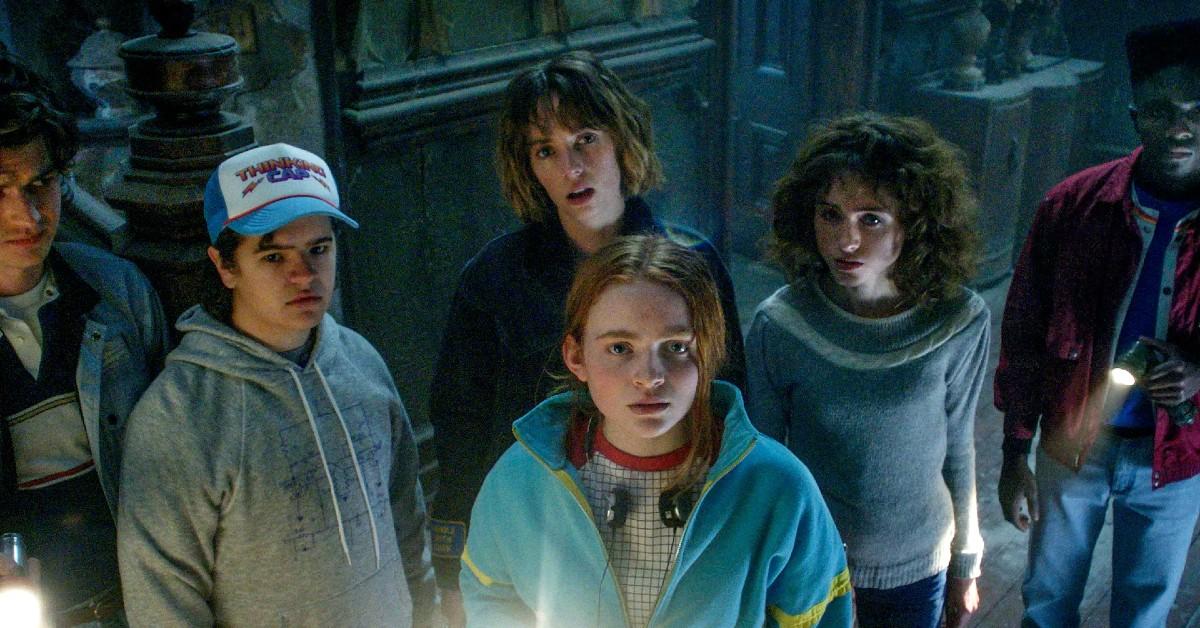 While it's been confirmed that Season 5 will be the last installment of Netflix's cherished '80s-set sci-fi series Stranger Things, there will certainly be plenty of time to bask in the nerdy greatness of the show before its end (we all know that three-year gap between Season 3 and Season 4 was torturous).
Article continues below advertisement
The Duffer brothers smartly decided to split up Season 4 into two volumes, which prevented superfans from binge-watching the entire season in one measly day with no breaks. This way, the hype can last for most of summer 2022.
But after Season 5, how are we supposed to let go of our dear friends Mike (Finn Wolfhard), Will (Noah Schnapp), Lucas (Caleb McLaughlin), Dustin (Gaten Matarazzo), Max (Sadie Sink), and Eleven (Millie Bobby Brown)? Are we just supposed to live out the magic via reruns? That's where spinoffs come in. When one door closes, another one opens.
Article continues below advertisement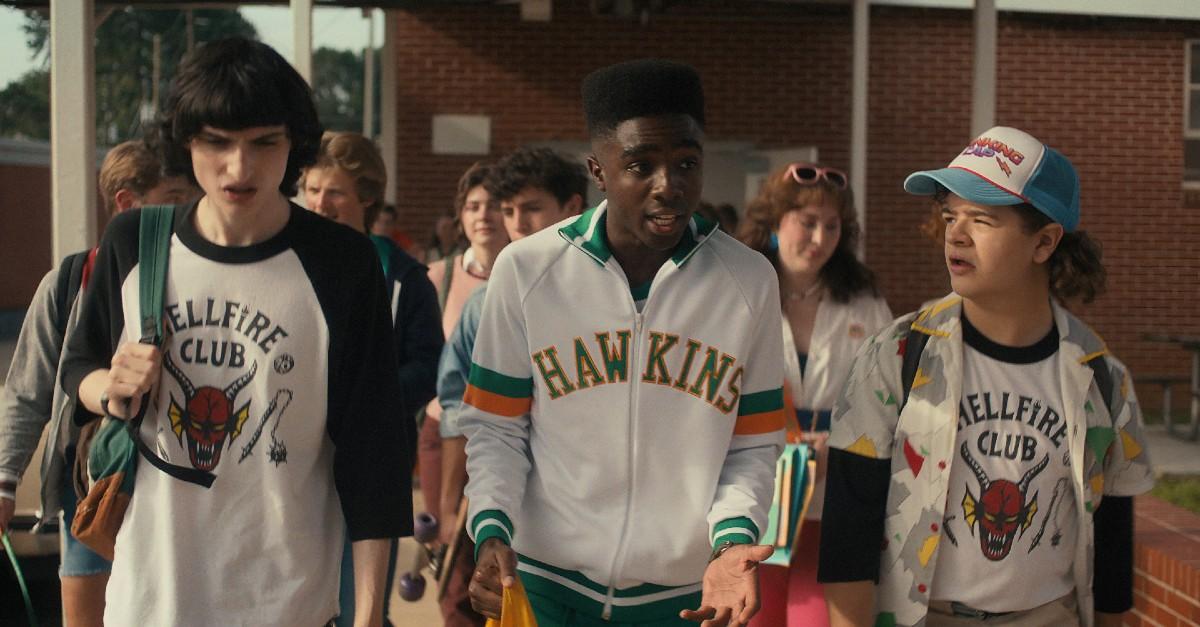 Fear not: The Duffer brothers have an idea for a 'Stranger Things' spinoff ready.
Did you really think that was going to be it? The Duffer brothers have created a whole nostalgic world, it behooves them to add to it. It's what the Hawkins gang deserves.
Said twin creators hinted at this in their official February 2022 statement relaying that Season 5 would be the final installment, saying "There are still many more exciting stories to tell within the world of 'Stranger Things;' new mysteries, new adventures, new unexpected heroes."
Article continues below advertisement
"We do have an idea for a spinoff that we're super excited about, but we haven't told anyone the idea yet, much less written it. We think everyone — including Netflix — will be surprised when they hear the concept, because it's very, very different," Matt and Ross Duffer told Variety in May 2022. "But somehow Finn Wolfhard — who is one crazy smart kid — correctly guessed what it was going to be about. But aside from Finn, no one else knows!"
Article continues below advertisement
A few 'Stranger Things' stars opened up about their thoughts on a spinoff.
In a May 2022 Digital Spy interview with some of the cast, Finn Wolfhard (It) shared his thoughts on a Stranger Things spinoff in terms of format. "I think if it was in 10 years or something like that, and there was a movie or a limited series, I think that'd be kind of cool," he said.
Charlie Heaton (As You Are) — who plays Jonathan Byers — agreed that a spinoff should happen years down the line. "It'd be kind of weird to have a spinoff [now], you know?" he said.
"Because that would just be another season," Finn responded. "I think the Duffer brothers are just sort of figuring out the perfect end to our story, but I don't know where that ends in the mythology," he added.
Article continues below advertisement
The Duffer Brothers will not be showrunning, writing, or directing the 'Stranger Things' spinoff themselves.
Per Forbes, the Duffer Brothers spoke on the Happy Sad Confused podcast about their ideas for the future spinoff series.
"Hopefully we find that right person to pass the baton to while we go on to do new stuff," they explained. They even detailed that it will be "1000% different" from Stranger Things.
Article continues below advertisement
"I've read these rumors that there's gonna be an Eleven spinoff, that there's gonna be a Steve and Dustin spinoff, or that it's another number. That's not interesting to me because we've done all that. We've spent I don't know how many hours exploring all of that. So it's very different," one of the brothers (it's not specified) said.
"The most important connective tissue I would say is the storytelling sensibility of it. There is story that connects to the Stranger Things world, but it really is more about how we're telling that story."
We don't expect the Stranger Things spinoff to take priority over Season 5. In fact, we really don't want to wait another 84 years for the next season. Take all the time you need planning out the spinoff, Duffer Brothers; we'll always be here.
Stranger Things Season 4 is currently streaming on Netflix.