10 October 31 vs. November 1 Memes That Will Have You Feeling Festive Right Away
It's that time of year where social media is full of clever, spooky season-turned merry memes. Here are 10 of our favorites this holiday season.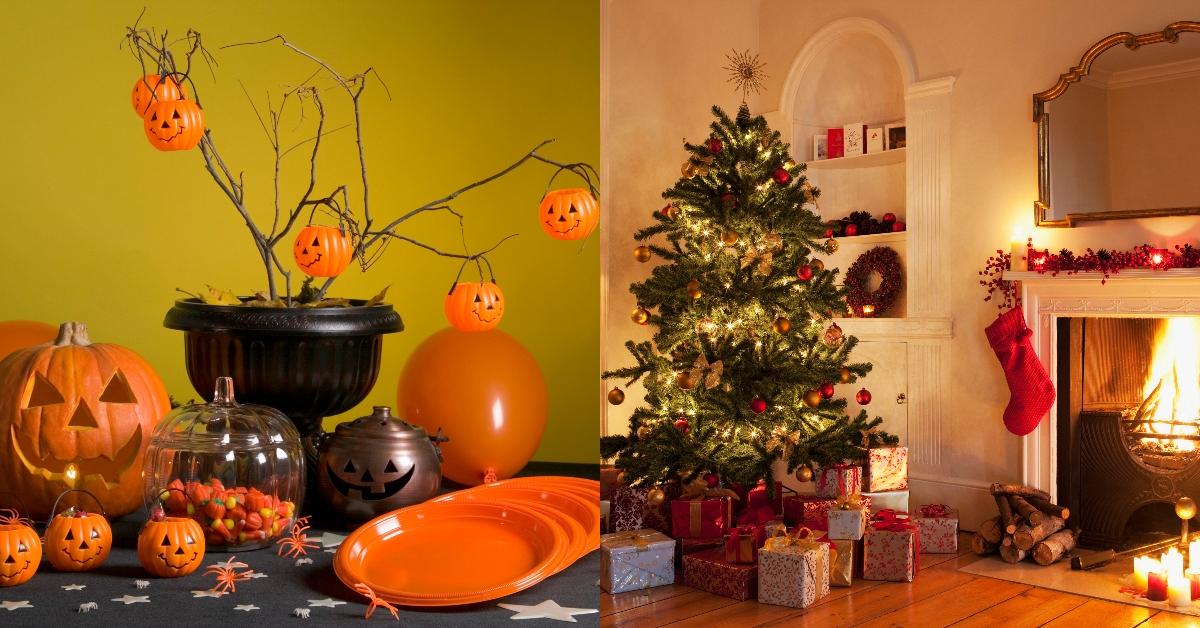 Once Oct. 1 hits, everyone starts counting down the days until Halloween. Wait, maybe it's even at the beginning of September. Basically, once August ends, most are ready for the crisp fall air and scary movies.
But, as soon as Halloween comes and goes, we immediately launch a countdown for our favorite winter holidays, whether you celebrate Christmas, Hanukkah, Kwanzaa, Rohatsu, or any other celebration.
Article continues below advertisement
The switch from spooky season to the festive holiday season is humorously captured on social media, specifically Twitter. Each year, millions of users take to the social media platform to create memes centered around the drastic change in one's state of mind, typically known as the Oct. 31 vs. Nov. 1 template.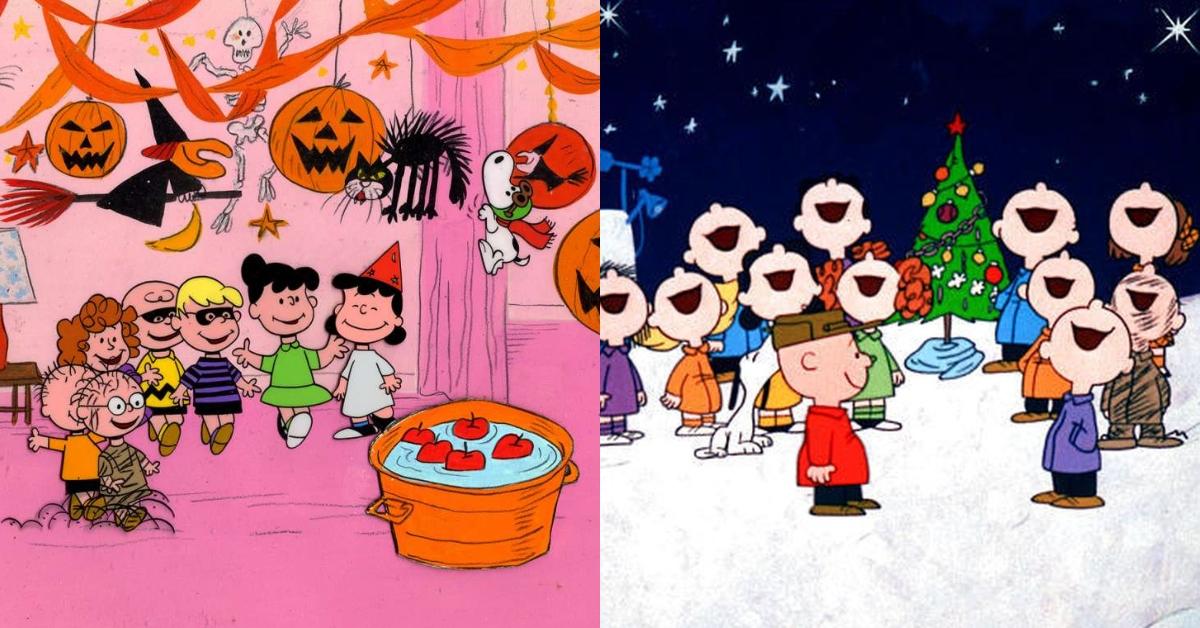 Article continues below advertisement
Honestly, the transformation is extreme — from binging horror movies and dressing up in exotic costumes to blasting jolly tunes, there's no in-between. (Sorry Thanksgiving, we've moved on.) Let's take a look at some of the best Oct. 31 vs. Nov. 1 memes of this year.
Oct. 31 vs. Nov. 1 memes run Twitter.
Mariah Carey is the queen of Christmas, so it's a no-brainer that she appears in this hilarious meme. Have we already started streaming "All I Want For Christmas Is You"? Maybe ...
Article continues below advertisement
SpongeBob SquarePants has some of the most iconic holiday episodes in animated television history, and SpongeBob and Patrick represent our drastic change in mood perfectly.
If you're a horror fanatic, this one's for you. A Twitter user made an Oct. 31 vs. Nov. 1 meme, horror movie edition. If you're over the spooky season and don't feel like watching Halloween for the umpteenth time, then watch a classic like Black Christmas to keep the fear alive.
Article continues below advertisement
The beloved Schitt's Creek got in on the Oct. 31 vs. Nov. 1 meme action with our favorite TV dad, Johnny Rose. Seeing their social media accounts continue to post makes us miss the show even more.
We simply can't have Oct. 31 vs. Nov. 1 memes without Harry Potter. Hogwarts always has such a beautiful atmosphere during the holidays. With its stunning decorations and displays, the wizarding world automatically gets us excited for the festive season.
Article continues below advertisement
Fan-favorite Salem Saberhagen of Sabrina the Teenage Witch knows how to spice up the holiday spirit. Though he's a witch-turned cat, he knows how to make the most of his experience.
This is one of our favorite Oct. 31 vs. Nov. 1 memes we've seen so far. It portrays the witty concept so well! We hope pulling those fangs out didn't hurt Kermit too much.
Article continues below advertisement
Everyone's favorite fictional plumber Mario had a wild overnight transformation. From a zombie to Santa Claus in mere hours, it's obvious how excited he is to be a part of the Oct. 31 vs. Nov. 1 trend.
Hocus Pocus is over because Buddy the Elf says SANTA'S COMING! Switch up your festive viewing party by watching some of the best winter holiday-themed films. (Start with Elf, it's one of the best.)
Let's end this hand-picked collection with Hollywood's scream queen, Jamie Lee Curtis. She really shows her range with both the Halloween franchise and the 2004 film Christmas With the Kranks. If you watch Halloween and follow it up with Christmas With the Kranks, it doesn't seem like the same person at all.