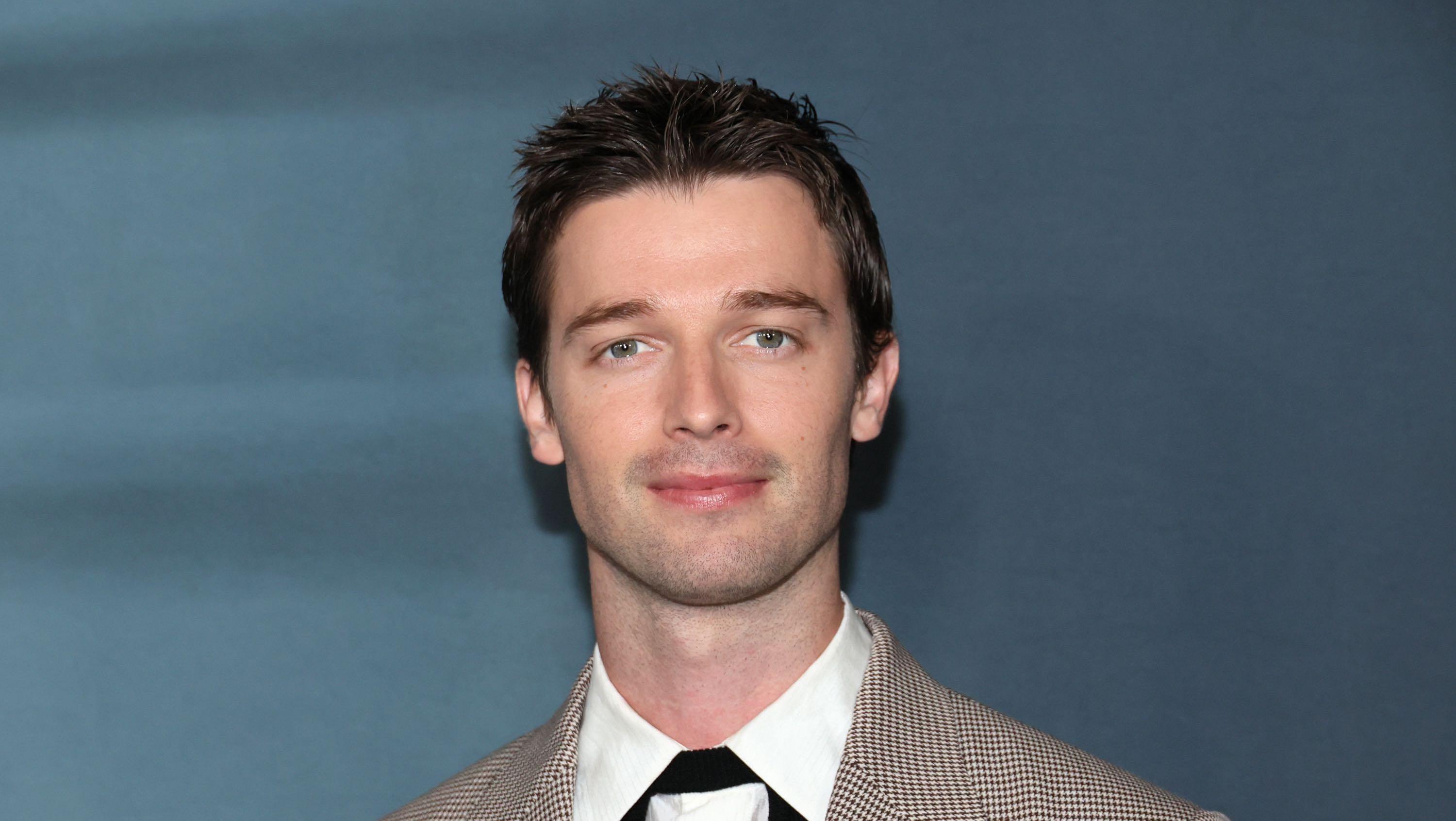 Patrick Schwarzenegger Compares 'The Boys' College Spinoff to 'Euphoria'
Patrick Schwarzenegger will star in the upcoming college spinoff series of Prime Video's 'The Boys.' Details on his character and the show.
For several years, The Boys' college spinoff has been in development hell.
From recasting lead roles to shifting creative directions, it's taken a long time to get the show into production; however, the series, titled The Boys Presents: Varsity, is finally in the works, with filming currently underway at the University of Toronto.
Article continues below advertisement
The Prime Video spinoff takes place at America's only college for superheroes, Godolkin University.
As described in a press release, the upcoming series is an "irreverent, R-rated series that explores the lives of hormonal, competitive Supes as they put their physical, sexual, and moral boundaries to the test, competing for the best contracts in the best cities. It's part college show, part Hunger Games — with all the heart, satire, and raunch of The Boys."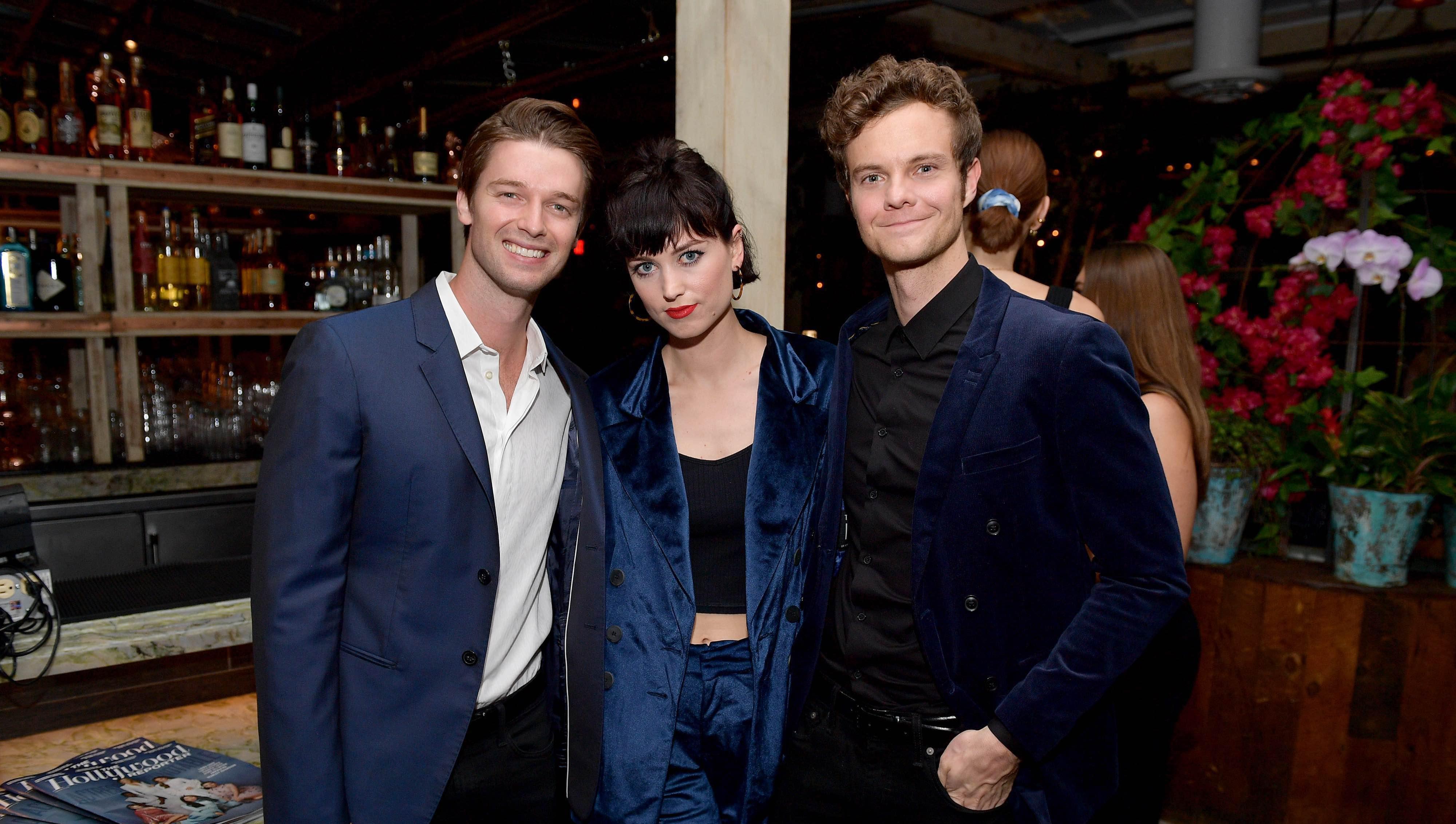 Article continues below advertisement
Although filming began in May 2022, most details regarding The Boys Presents: Varsity have been kept under wraps, with the exception of a few leaked set photos. Nevertheless, one of the show's recurring stars, Patrick Schwarzenegger, has revealed some interesting elements about the highly anticipated series. Here's what we know.
Who is Patrick Schwarzenegger playing in 'The Boys Presents: Varsity'?
In May 2022, Deadline reported Patrick Schwarzenegger had joined the cast of The Boys Presents: Varsity alongside Sean Patrick Thomas and Marco Pigossi. The outlet stated the USC graduate would star as Golden Boy.
Article continues below advertisement
Patrick Schwarzenegger recently spoke about the 'Boys' spinoff, possibly hinting at 'Euphoria'-level nudity and sexuality.
During a June 2022 interview with Variety, the actor couldn't say much about The Boys Presents: Varsity; however, he did admit to showing set photos to his father, Arnold Schwarzenegger.
"He looked at me, and he was like, 'What the f--k are you filming?'" he said on an episode of the Just for Variety podcast. "I was like, 'It's this show called The Boys. … You have to watch an episode to understand it, or else I can't articulate what happens in it.'"
Article continues below advertisement
Prior to reading the scripts, the Staircase actor knew the show would be "something crazy," commenting that when he did read them, "I was like, 'Oh boy, this is going to be, yeah, this will be fun and interesting.'"
"This set is really fun, and there's just a loosey-goosey comedy. It's kind of like Euphoria meets superheroes," he added.
Whoa, hang on a second ... Euphoria?! Now, since Patrick compared the long-awaited The Boys college spinoff to HBO's hit teen drama, viewers will most likely be in for plenty of full-frontal nudity and sex scenes. So, just beware.
Article continues below advertisement
Patrick Schwarzenegger's 'Boys' character, Golden Boy, will be a top pick at Vought's annual Hero Draft.
Though most details are unknown, in March 2021 The Illuminerdi unveiled character descriptions for the leads of the series. According to the outlet, Golden Boy is a 22-year-old campus celebrity who "possesses thermonuclear power and pure charisma."
"Golden Boy has long been seen as the next famous Supe of the Vought pantheon," the outlet continued. "Golden Boy works for greatness in everything and succeeds every time."
The Illuminerdi went on: "Although such aspiration and hopes were placed upon him at a young age, he did not become misanthropic or disaffected from normal society." Interesting, unlike a certain homicidal maniac.
The outlet added, "Golden Boy's most unexpected characteristic is that he has been able to keep a trustworthy down-to-earth sensibility despite the continuous clamors for selfies and autographs. If Golden Boy does struggle with this burden of predetermined stardom and prosperity he hides it well: Presenting himself as serene, secure, self-assured. Although the question is, can anyone truly handle the pressure without cracking?"