'RHONJ': Dolores's BF Paul Connell Said He Saw No "Need" to Divorce His Ex-Wife
'RHONJ's Dolores Catania's boo, Paul Connell, is seemingly her forever love. But according to the courts, Paulie is still involved with his ex-wife.
Throughout Season 13 of The Real Housewives of New Jersey, fans have watched Dolores Catania go from a touch cookie to a mushy romantic. And on many occasions, we've also seen her credit her boyfriend, Paul "Paulie" Connell, for changing her perspective on love and romantic relationship dynamics.
As we saw more of Dolores and Paul together, it became evident that the lovebirds intended to make their love last forever.
Article continues below advertisement
After taking some heat from Dolores's ex-husband, Frank Catania, Paulie stated he wanted to marry Dolores and already had a ring picked out. However, the RHONJ Season 13 reunion revealed that the Irish businessman is already spoken for — at least legally.
Before meeting Dolores, Paulie was married to another woman. Here's the tea on Paul's ex-wife and how she affects his current relationship.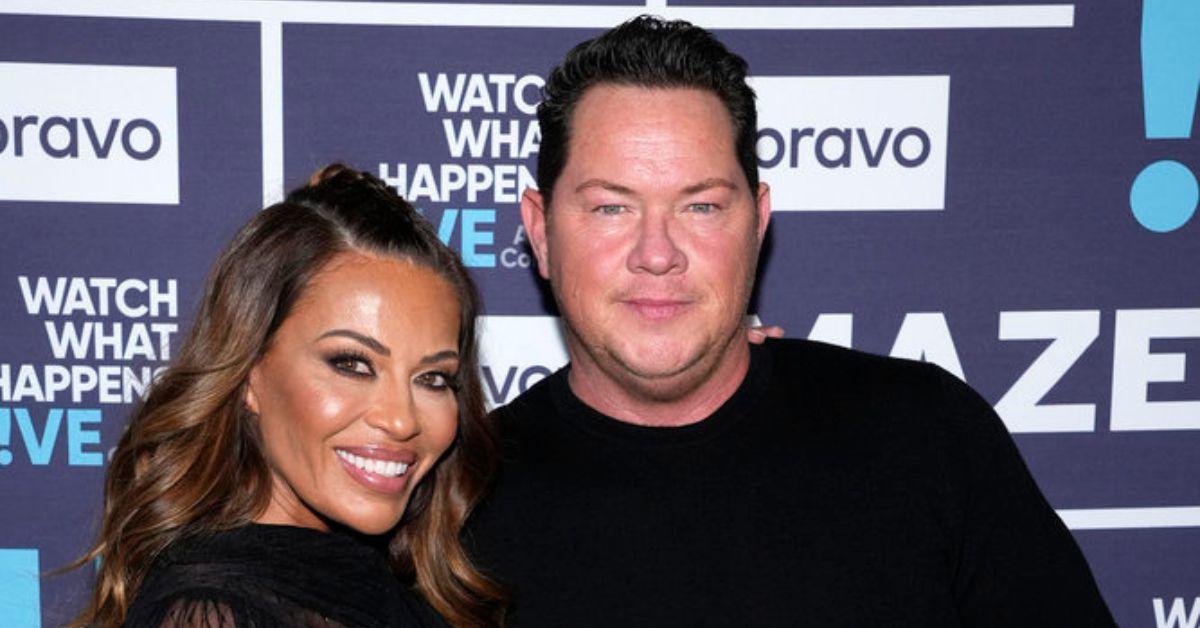 Article continues below advertisement
Paul Connell's ex-wife is still legally married to the 'RHONJ' boyfriend.
Dolores and Paul met through a mutual friend in 2021. Since then, Dolores has been candid about how her new relationship caused a shift in her and Frank's relationship. Turns out, Paul's relationship with his ex-wife, Joanne Connell, is just as complicated.
Paul and Joanne were married for 16 years, and Joanne is also the mother of his two sons — Brooklyn and Kameron. According to The Sun, Joanne filed for divorce on February 4, 2020, one year before he met Dolores. While they've been separated ever since the outlet stated the last divorce filing happened in October 2020 and has yet to be assigned to a judge.
Article continues below advertisement
Dolores revealed on the RHONJ reunion that her boyfriend isn't legally divorced yet, but he wants to move forward with it so they can potentially get married. Her comments on Paulie's ex-wife at the reunion echoed what he told The Sun about the situation a few weeks prior.
In May 2023, Paul said that he and Joanne had an "amicable" split and never saw a "need" for them to divorce on paper. But Paul decided to dissolve his marriage when things "got more serious" with his reality TV boo. He noted no hard feelings about him moving on and said she's "happy" for him and Dolores.
Catch new episodes of The Real Housewives of New Jersey Tuesdays at 9 p.m. EST on Bravo.